Year-round Greek destinations promise the visitor diverse experiences beyond the stereotypical sea, and sun holiday usually associated with Greece. Yes, Greece is incredible for offering riveting summer holidays but there is more than this. Consider a holiday in Greece any other time of year and you will begin to appreciate its diversity. And certainly, discover a side of it that you didn't know existed!
---
Disclaimer: Posts include affiliate links to products or services. I might earn a commission if you make a purchase.
---
PLANNING A LAST-MINUTE TRIP TO GREECE?
Be sure to book accommodation and tours in Greece ahead of time to ensure availability!
🛥️ Book ferry tickets with Ferryhopper.
🛌 Find hotel deals on Booking.com.
🚘 Compare car rental prices with Discover Cars.
💳 In need of money? Use WISE as a digital card and top-up from the app.
What Things to Do in Greece All Year Round
These are some of the top things you can do when you visit Greece, any time of the year, from the bustling capital of Athens to some of the quaint little islands that visitors and locals equally love!
Discover the Best of Athens
This enchanting city is delightful in Spring, it is sensational in Summer, sophisticated in Autumn, and wonderful during the Winter.
The main element that makes Athens a magnificent destination is its unique blend of ancient heritage with a modern flair. Visiting it any time of year will reveal a different kind of charm.
The Acropolis rock, around which the center of Athens is built, is breathtaking regardless of the season.
The Acropolis is so prominent and so imposing, you can observe it by walking around the areas of Koukaki, Thiseio, and Monastiraki. You can even see it from a distance, from Syntagma square, where the Parliament is located.
Come rain or shine, the Parthenon temple that is the pride of the Acropolis, a sight to behold. Built in 438 BC, just considering its age will instill a sense of awe within you.
Taking a tour up to the actual rock will provide an opportunity of a lifetime, and flood the visitor with emotions of reverence.
Go Beyond Athens
However, since Athens is not just the Acropolis, visitors can benefit from fast-track Athens attractions, saving both time and money, while also extending site seeing to other areas around Athens that are also absolutely stunning and steeped in cultural importance.
Delphi is one of them, with the added allurement of being an ancient spiritual site. Once considered the navel of the world, its setting is simply magical amidst a gorgeous mountainous landscape.
Close by is the beautiful mountain village of Arachova which is popular during the winter months as it is near the mount Parnassus ski resort, and offers a wonderful getaway from the city.
All the Wonders of Crete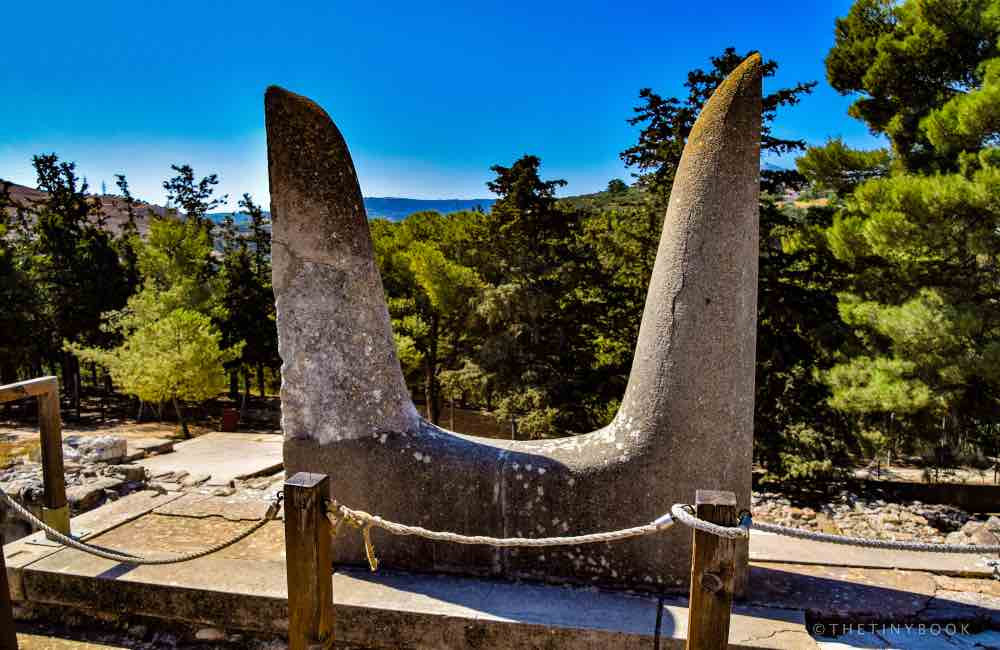 Crete is one of the few islands in Greece that are perfect for visiting, any time of year. With four major regions, Heraklion, Chania, Rethymno, and Lasithi, it is a shame to only experience this island in the summertime.
Sightseeing in Crete will immerse visitors into different ancient eras with the most intriguing being its indigenous Minoan civilization remnants, the most spectacular of which is the Knossos site.
Dating back to the Neolithic and late Bronze age, the ancient city of Knossos is considered to be Europe's oldest city. The Palace is still quite well preserved, albeit in ruins, however, the colorful frescoes remain for visitors to admire.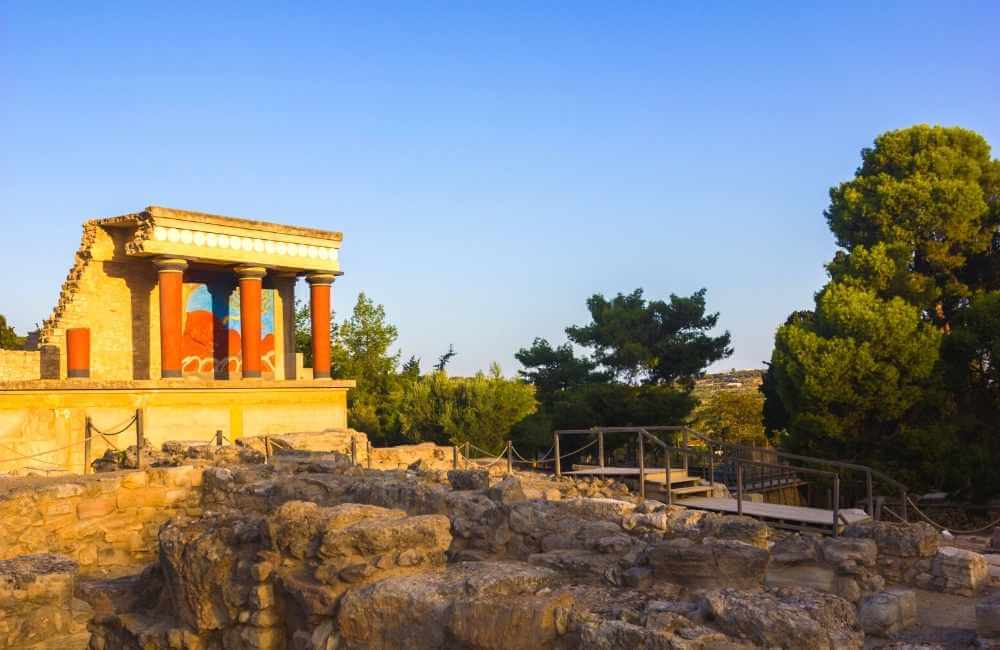 A place that exerted numerous myths and legends, that of the Minotaur labyrinth. Visiting Knossos in less crowded seasons is more enjoyable as you can avoid both the heat and the crowds.
Located less than 5 km from Heraklion, it is one of Crete's most popular and perhaps its most marvelous landmark.
Agia Pelagia and Matala Beach
As Heraklion is a vibrant modern city, it is perhaps best to stay there outside summer to fully immerse into its city vibe.
Whereas choosing the neighboring area of Agia Pelagia is more suitable for Spring and Summer months.
Then, you can enjoy refreshing sea views from your room. This seaside village is ideal to explore the island. Agia Pelagia is the pure essence of the Cretan Summer!
There are numerous villages in Crete worth a visit or discovering on a road trip, so be sure to put picturesque Loutro and the unique Matala settlement on your list.
Leaving the best for last, the Samaria Gorge is an incredible natural site and the most stunning gorge on the island. Yet, also during summer when most people tend to visit it.
Do your maths! It is a great hiking experience for Spring and Autumn.
Off the Beaten Path in Greece
When checking out the scene of the Greek islands, Santorini and Mykonos are probably the most popular ones. A third could easily be Crete since it is Greece's largest island. In this article.
Let's now venture off the beaten path in Greece. We will take a look at three plus one off-the-grid Greek islands and discover the less traveled trails.
Places where time runs slowly and each moment appears to have greater value. After all, for me, a holiday is when you reconnect with yourself in a place that maintains its authenticity through minimal disruption by mass tourism.
Thassos Island
Thassos is the northernmost Greek island opposite Thessaloniki. This emerald jewel of the North Aegean's deep blue waters is in a relatively remote location which makes it an underdog on the Greek island holiday radar.
Yet there are plenty of reasons to consider Thassos for your next vacation in Greece.
Verdant hillsides plunge to crystalline waters. Pristine beaches and picturesque fishing villages combine with some interesting ancient history.
In Thassos, visitors can expect a laid-back holiday experience. Volcanic in nature, the landscapes have an otherworldly allure to them.
The rocky lagoon pool of Giola is perhaps the most impressive feature on the island. You may have come across it online, not knowing where it is… Now there is no excuse not to experience it in person.
For a place that is central and close to many amenities, choose the main port of Limenas. Consider staying in a villa in Thassos for a wonderful spot to harbor your holiday as well as act as your base for onward exploration of the island.
Are you planning a visit? Check these unmissable things to do in Thassos
Limnos Island
A gem of an island found up north once more. Limnos is a fascinating destination great for travelers seeking a holiday infused with the real scents and sounds of Greek island life.
Limnos is an extraordinary place to visit, allowing its visitors to become fully assimilated into the local scene.
Consider waking up in a traditional stone house in Limnos, and being greeted by neighbors who can be other visitors or locals, as you take the first stroll of the day.
Smelling the intoxicating aroma of freshly baked bread in the morning. Then, add the pleasant sound of the livestock's bells, as they pass by the village, a journey old many, many years.
The simplicity of such moments of rural bliss is priceless.
In Limnos, scenes of pastoral perfection are complete with all the endearing 'imperfections' that make your holiday truly charming.
On the island, it is possible to visit a plethora of amazing natural sites, such as salt lakes, dunes, strange volcanic rock formations, thermal springs, waterfalls, and a petrified forest.
Kos Island
Venturing southbound on the Aegean, towards the eastern, marine borders of Greece, lies Kos. Belonging to the Dodecanese, Kos is the second most popular island of the cluster.
Here are some reasons why it should, perhaps, be the first. Its significant history spans many eras, each leaving its remnants for visitors to witness in the form of ancient agoras, theatres, and mosaics. But also castles, fortresses, cathedrals, and mosques.
Hippocrates, the forefather of medicine was born on Kos island. The luxury 4-star hotel resort in Kos just for adults is dedicated to the ancient physician.
Besides, in the center of town, there is a plane tree known as the Tree of Hippocrates. Allegedly, this is the tree under which Hippocrates taught his students.
History and culture is not the only thing Kos offers to visitors. Its beaches are a top attraction, as its many capes, promontories, and headlands give life to quite a unique scenario.
The beach of Psalidi is one of the longest beaches you will ever see. Ancient ruins on its rocky pier grace the beach of Agios Fokas.
An Extra off Greece: Cyprus Island
Technically not part of Greece, the small island of Cyprus is probably one of the ultimate holiday destinations in the Southeastern Mediterranean. Cyprus is probably one of our favorite destinations after Crete.
One popular destination is Limassol, a perennially sunny place with a vast shoreline. With a long-standing tradition in summer holidaying, hotels in Limassol make use of the immense coast, with rooms that are doused with sea views every hour of the day. It is much more laid back than the more popular resort town of Ayia Napa.
The latter is perhaps more suited to the younger generation, interested in all-night partying and beach bars playing music all day long.
For visiting a place that shares similar natural beauty yet allows its visitors to fully relax, Limassol delivers on both these counts. A cosmopolitan town, it has many historic attractions for culture lovers, such as castles and a colosseum.
However, it also has a few things for thrill-seekers too. A water park and zoo will excite little ones if you are traveling as a family.
Finally, nature lusters will love the Troodos Mountains, included in the list of UNESCO World Heritage sites. The mountains are brimming with picturesque villages and quaint churches amidst spectacular landscapes.
---
So… where would you like to go next?
Let me know in the comments below!
---
Pin this Guide to the Best Places to See in Greece All Year Round!
About my blog: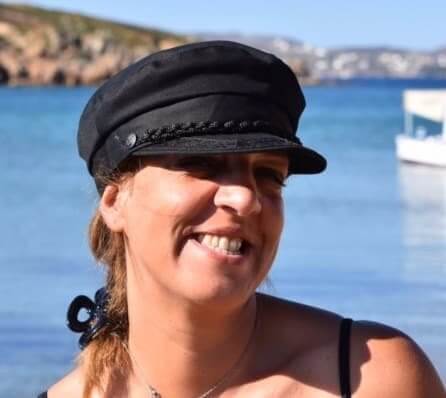 I moved to Crete in 2016. During these years, I learned much about the island.
In Crete, I juggle being a solo mom, hosting culinary tours, and writing for several travel media.
I've written for Greek Reporter, published travel guides about Greece, co-authored DK Eyewitness Top 10 Crete, and had more glasses of frappe than any regular person could ever handle.
---
You might also want to read:
---