Athens is a true pleasure to explore, yet with so much to do, I always end postponing some things. The Athens One Day Tour can show you all those places and some more…
---
This site contains affiliate links to products and services. I may receive a commission for purchases made through these links.
---
Where to Stay in Athens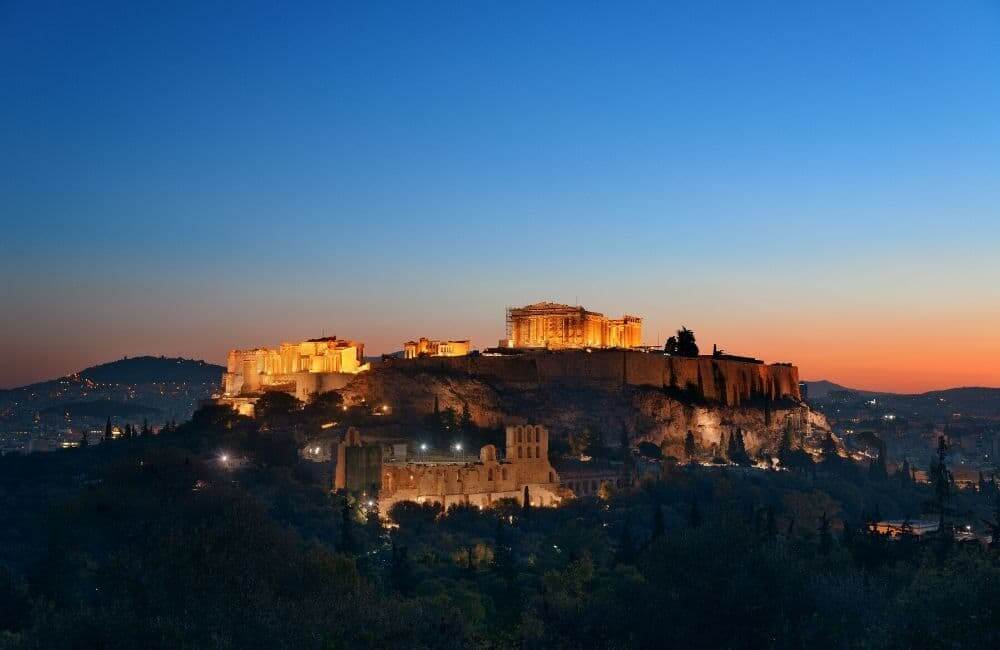 If you're planning to spend some time in Athens, then the first thing to consider is where to stay.
Whether you're traveling on a budget or have a flexible expense window, Athens has an endless offer when it comes to accommodation. If it's your first time in the Greek capital and have no idea where to go, I suggest you check these hotels for an unforgettable stay.
Quick accommodation guide to Athens
Budget: If you don't mind sharing your room, check Bedway Athens Hostel. For a more private experience, I recommend a stay in Athens Psiri Hotel, central and with top reviews.
Mid-range: If you can spend a little more, check this great Stylish studio below the Acropolis to discover the best of Plaka and the surrounding area in Athens.
Luxury: Coco-mat Athens BC is a perfect place to stay in Athens to enjoy all the comfort in a stunning location.
Things to Do in Athens: Athens One Day Tour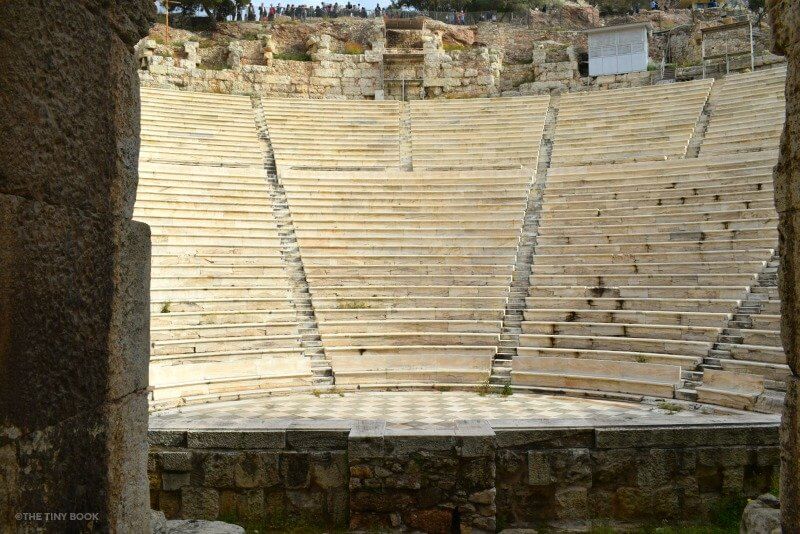 Even if I have been to Athens a few times already, it is always pleasant to explore the city on each visit, there is always so much to do, that a few things are always left for the next time. This time, we decided a one-day tour would show us all those places. It was finally one of those times.
Two are the things I always regret postponing, therefore I thought that having almost a week to spend in Athens I had no excuse.
I was finally going to visit the Acropolis Museum (with a licensed guide). Later that day we visited the imposing Temple of Poseidon.
A Look Around Town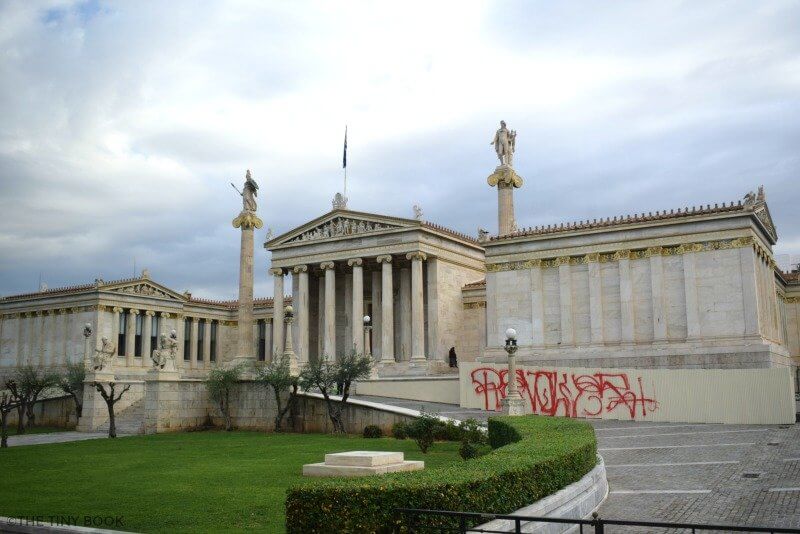 We trusted our day to Key Tours, which we had already chosen in the past for the convenience of their schedules as well as for the creative proposals (check their award-winning Train Tour to Meteora!).
The Athens One Day Tour combines the city's best-known landmarks: The Panathenaic Stadium but also the Academy, the University of Athens, and the Library as well (three neoclassical buildings, true gems of the metropolitan landscape).
The tour also features a visit to the Acropolis, the Acropolis Museum, and an afternoon in Cape Sounion.
Considering that we had spent the previous evening going about the hottest sports of the Athenian nightlife, the convenience of a bus picking us up in front of our hotel was of no minor importance. From the comfort of our seats, we were able to admire the city life just as it was awakening.
The Acropolis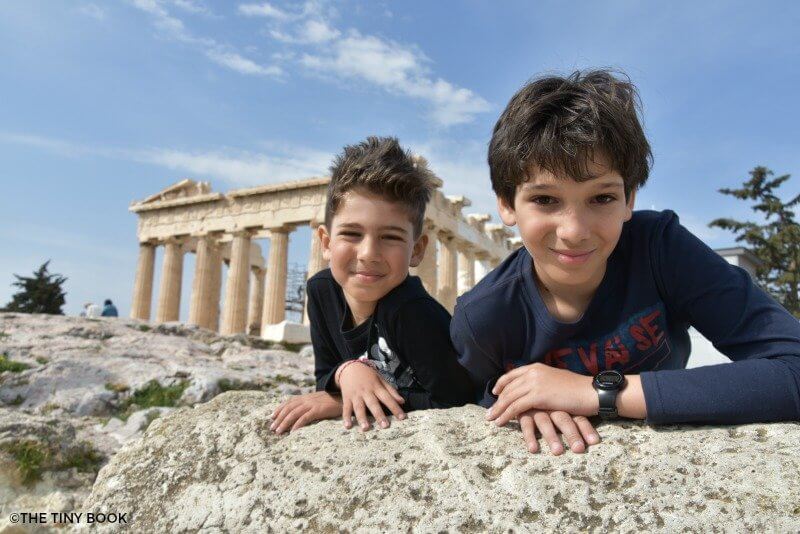 This is a place I can see over and over and always find something new to it, despite its centuries of age. I have already talked about its wonders not so long ago.
But for my kids, it was their first time, and excitement was in the air; they were ecstatic as they were finally going to see a place they have read and talked about for so long!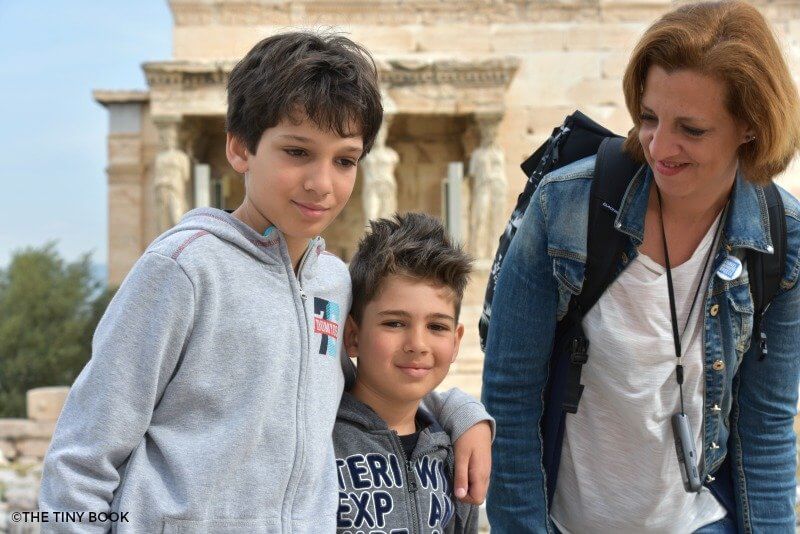 Ascending the slopes till we reached the Propylaea and observing the immensity of Athens from above filled them with enthusiasm.
Once on top of the Ancient World, our guide explained everything about the ancient world and then and granted us some time free to explore as much as we wanted to.
The Acropolis Museum
The Acropolis Museum is not only one of the best museums in Greece but also all over the world. It has been built taking several architectural concepts into account, something that makes the visit much more didactic and enjoyable. It is possible to read about the project in detail here.
Everything is cared for to the detail. One of my favorites parts was the exhibition on the first floor. Here, hundreds of Kores (κόρες), mysterious female statues, are displayed with detailed explanations about the way they originally looked, how colors were obtained and applied, and more.
Unfortunately, you can't take photos in this zone of the museum. The area dedicated to the original Caryatids (the ones on the Acropolis are reproductions) is impressive, it leaves you in total awe.
Besides, a video on the wall continually shows how the original monuments were restored using a laser to give them back their original splendor and beauty.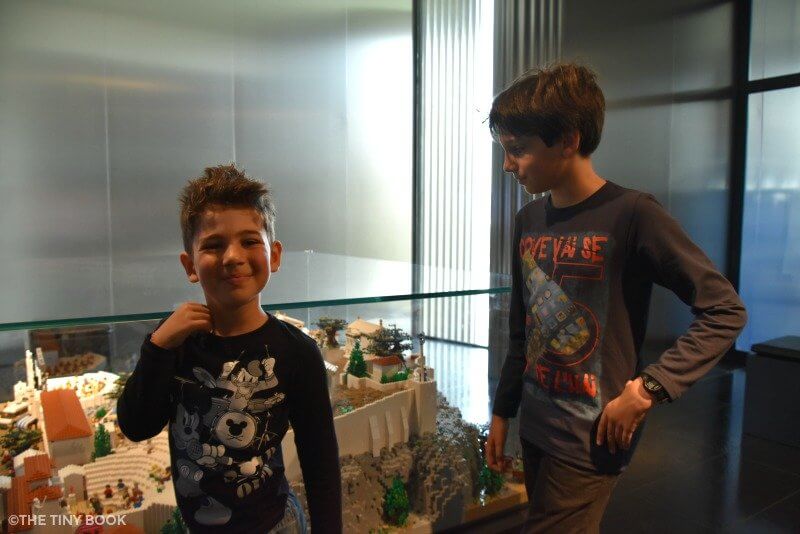 The last floor is about the Parthenon. A masterpiece that reflects the original measures of the temple, which you can continually see through the glass panel walls around the museum.
The kids enjoyed the visit a great deal; however, the best part for them came at the end, with the full reproduction of the Acropolis made of Lego.
It was so fun to listen to them talk about what they had learned that morning! It made me (once again) happy to prove that not only schools can teach. Also, travel does… and a lot.
Lunch and Cape Sounion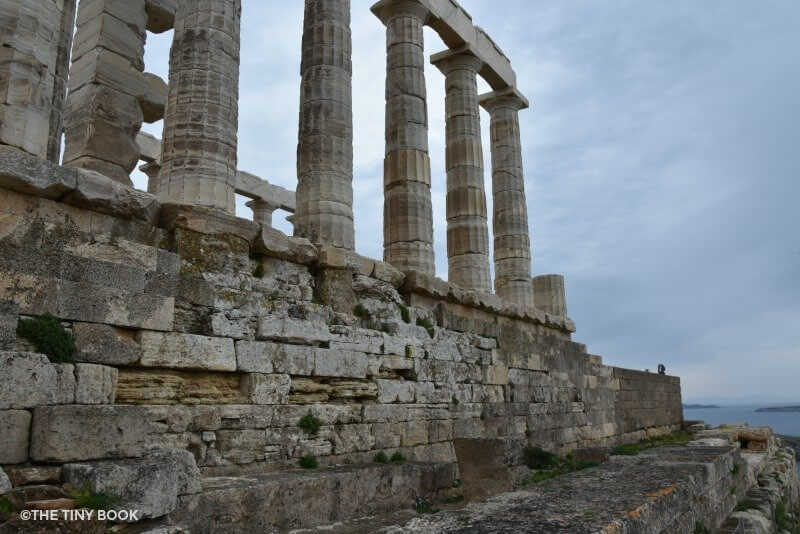 Our full-day tour also included a lunch break in a traditional little place a few steps from the museum. We sat and rested for a while enjoying a taste of local dishes.
A menu with good options also for vegetarians, something not always that common. Finished our break, our bus took us to complete the rest of the program. We left Athens, passed the Piraeus, and continued our way along the Athenian Riviera.
A pleasant ride that rewarded us with the stunning ruins of the temple of Poseidon, on the edge of the high promontory.
The Temple of Poseidon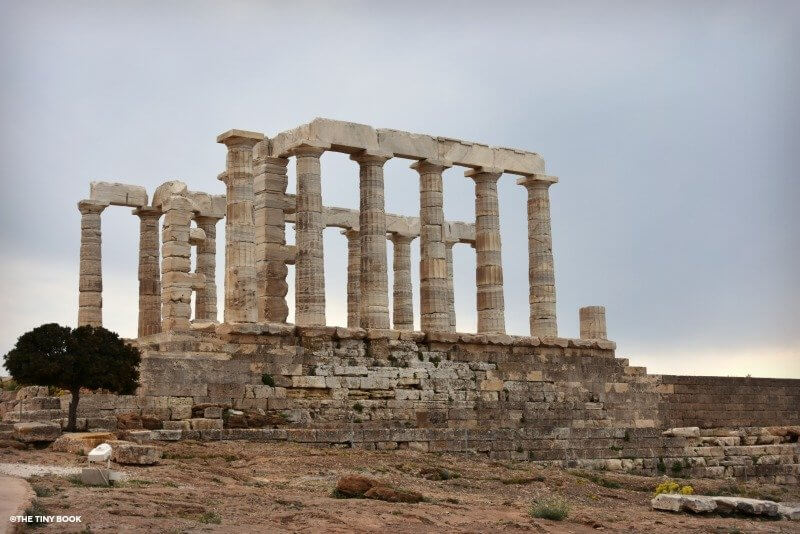 The myth tells that here, Aegeus, a legendary king of Athens, jumped off the cliff to found his death. As our guide (and my son… several times) explained, Aegeus used to look every day from the promontory waiting for the return of Theseus from Crete, where Theseus had traveled to kill the Minotaur.
This monster, son of King Minos, was confined in a labyrinth, and even if Theseus had defeated the beast, he never hoisted white sails for the return, as he had agreed he would do in case of victory.
When Aegeus saw that the ship had black sails, thinking his son was dead, he threw himself from Cape Sounion, giving the name to the sea.
Modern ingredients enhance the mysterious veil that the legend grants on the place. For instance different visits the temple received in a more recent past.
The name of the famous poet Lord Byron, carved on a remaining column. Byron celebrated his love for Greece in several works.
Even when there is no factual evidence of Byron's visit to the temple, he did mention Cape Sounion in his poem Isles of Greece. They say sunsets at Sounion are heavenly beautiful.
Yet, it was a cloudy afternoon. It did not matter at all, the atmosphere surrounding the place remains and can be felt… sunny or not.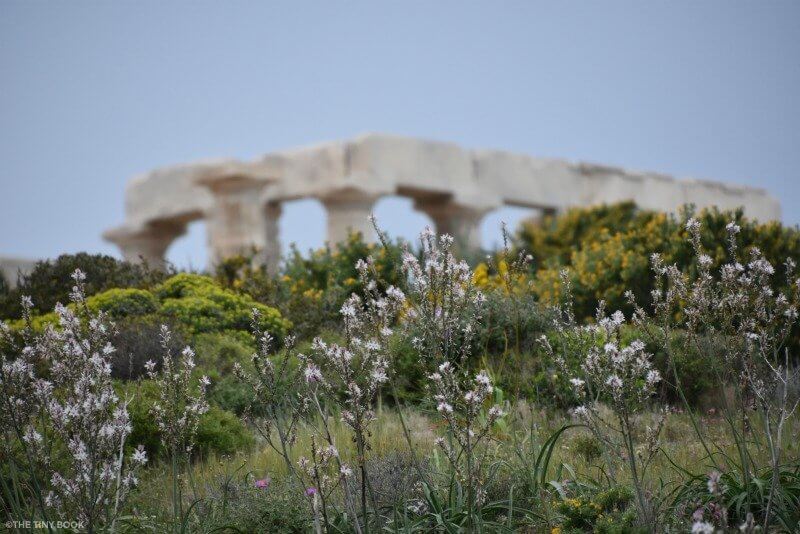 The whole day finished at about seven pm when we were back in Athens. There we decided to get off the bus to pay the last visit to Syntagma Square.
Just as the sun was coming back again, aiming its last beams to the Tomb of the Unknown Soldier.
Key Tour kindly offered us the Athens one-day tour; still, all opinions remain authentic and unbiased.
---
Which of these places would you like to see in Athens?
Let me know in the comments below!
---
Travel Plans for Greece?
More Resources to Organize Your Trip!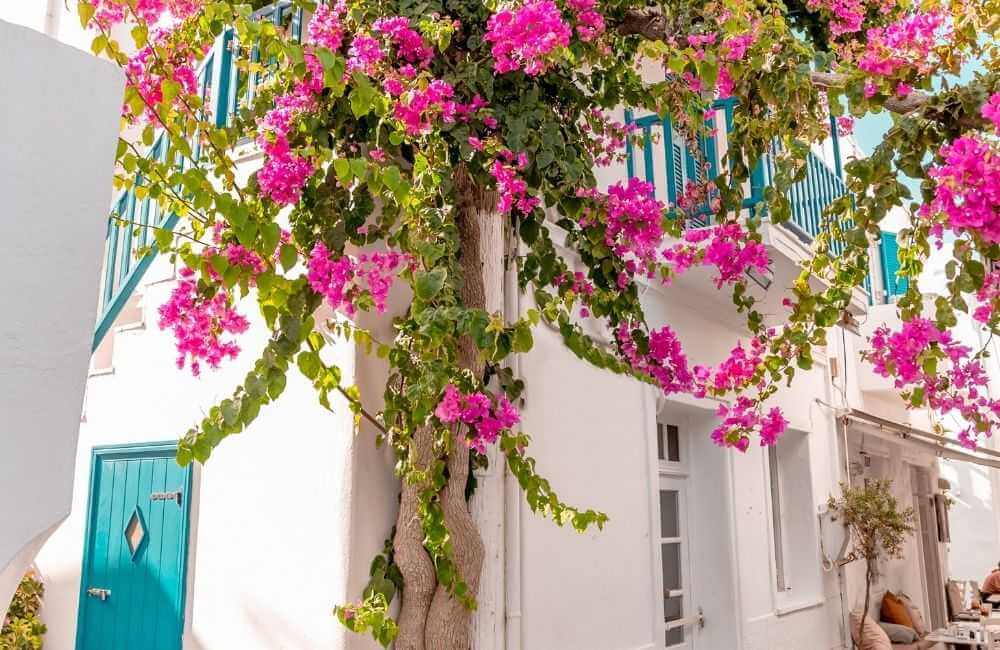 Start by heading right to my Greece travel guide for in-depth details you need to know about Greece. You can also check my post to plan a trip to Greece with children!
Get in touch if you need extra help to plan your trip. If you want to tour West Crete, check my guide. Want more? Join my Private Facebook Group to connect with like-minded travelers who love Crete as much as you do!
Make Sure You've Got Everything For a Hassle-Free Vacation!
Without my Osprey backpack, I never move around the islands…it's a sturdy but light travel partner I just love. For short trips, I carry this crossbody bag. If I drive, I pack my Nikon D7200 and a good travel guide! Lonely Planet's Best of Greece & the Greek Islands.
When it comes to plane tickets, compare prices with a powerful search engine. However, nothing beats traveling by sea in Greece. With Ferry Hopper, you can book in advance at the lowest price.
For accommodation, I use Booking.com.
Traveling to remote places is easier with Discover Cars. Other times, I join organized tours with GetYourGuide, which features anything from cooking lessons to airport transfer!
Are you coming to Crete any time soon?
Get in touch and let me know!
Read more:
Athens Mythological Tour: Walking Ancient Athens
The Most Original Things to Do in Crete When it Rains
What to see in Athens in One Day
The Coolest Things to Do in Athens at Night
How to Get to Mykonos: Best Ways to Travel to the Greek Island

Before you Leave… Pin this Guide to the Best Things to Do and See in Athens in a Day For Your Next Greece Aventure!
About the author of this blog: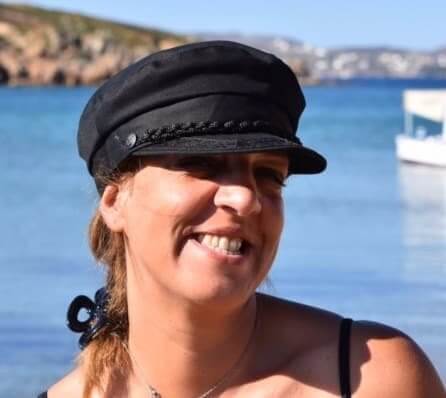 Gabi has been living in Crete for the last five years. Here, she juggles being a solo mom, hosting culinary tours in the summer, translating, and writing for The Tiny Book and her other blogs.
She's written for Greek Reporter, published three travel guides about Greece, and had more glasses of frappe than any regular person would be able to handle.
---
You might also want to read:
---