A review: Located next to the eco-hotel Olive Green you will find the 626 All Day Lounge & City Garden. The lounge is in one of the most picturesque squares downtown Heraklion, just a few meters away from Morosini fountain, the beating heart and soul of the city. A caffè but also a restaurant, the place will host you any time of the day. 626 All Day Heraklion proposes a traditional Cretan menu that also includes innovative dishes combining a range of modern tastes. Clients can also choose from an extensive list of coffees and drinks or one of the explosive cocktails too.
---
Disclaimer: Posts include affiliate links to products or services. I might earn a commission if you make a purchase, at no extra cost to you.
---
Dishes at the 626 All Day Heraklion: Tradition with a Twist
The 626 All Day menu includes a fantastic selection of delicacies. Yet, there are also classic proposals for more traditional customers. Start with a selection of local cheeses or even with a traditional Boureki, a Chania dish that all Cretans love.
The food story continues with creative salads, made with fresh local ingredients. As an alternative, you can also choose pasta, it does not resemble the regular Italian tradition, these Cretan dishes of pasta are at their best! And for kids, for instance, fish & chips, hamburgers, or crispy fried chicken paired with delicious chips and enticing sauces. Our kid's choice fell on the fried chicken, and they loved it.
Worldwide tastes are also revisited seriously, Wonderful chicken curry or Thai pork or caramelized BBQ ribs. Lovers of the Cretan tradition have also a place to dare. We went for the Kontosouvli 35 cm, a traditional pork dish, slowly cooked on the spit with a tender result. Do try this dish if you ever visit the 626, you will love it!
Best Hotels in Heraklion
Affordable: Candia Studios & Rooms or Rea Hotel in the city center.
Mid-range: Capsis Astoria and Veneziano Boutique Hotel in town.
Luxury: GDM Megaron H. M. Hotel or Galaxy Iraklio in the center.
Check also Heraklion Accommodation Guide and Best Places to Stay in Crete.
626 All Day – Lounge and Garden in Heraklion, Crete
626 Sweet Love
As a lover of sweets, I have always found frustrating those restaurants with endless menus for desserts; either you never know what to choose or you want to try everything, knowing that you can't! A limited choice of desserts is the way to go. Limited choices allow for more care to detail on the place you will receive at your table.
At the 626 All Day Heraklion, there's something for everybody, and I tried it all. There's something for chocolate lovers, something for ice cream fans, and also for those that can't do without cheesecake. For more innovative palates, a delicious violet-flavored crème brûlée won't disappoint them!
Let's Start by Getting Ready for Crete!
RESOURCES TO BOOK YOUR TRIP:
Book your flight: I use Skyscanner to compare prices before booking a plane ticket.
Book your ferry: When ferries are more convenient than air travel, I use Ferryhopper.
Book your accommodation: I've tried many different platforms for accommodation, but none of them beats the advantages of Booking.com.
Book your car: The best way to find an affordable car to rent is to use a powerful search engine that compares all the rental companies in the market. I use Discover Cars.
Book your tours: Live unforgettable adventures and cultural experiences with Get Your Guide. For instance, you can Visit Elafonisi, discover Balos Beach, hike Samaria, or explore Knossos.
Don't forget travel insurance: Things can go wrong at times, but travel insurance will protect you against illness, injury, theft, and cancellations. I recommend Safety Wing for peace of mind.
626 for Winelovers
Wine connoisseurs and lovers will find paradise among the pages of their wine menu. The most incredible labels from the Greek tradition vary from a wonderful Assyrtiko from Hatzidakis (P.D.O. Santorini), a magnetic Mavrotragano from Ktima Gerovassiliou (V.D.P. Epanomis) or the traditional Xinomavro of Naoussa (P.D.O.).
There's also a special place for the stunning quality of Cretan wines, it really couldn't be otherwise, top-class regional wineries with their Vilanas and Vidianos, as well as an excellent selection of the more traditional varieties, such as Cabernet Sauvignon, Syrah, and Merlot.
With a lot to choose from and there's a bit of everything for everyone. Stunning menu and impressive wines surrounded by a lively atmosphere in a perfectly convenient location. The 626 Day Lounge and City Garden is one of the places to visit while in Heraklion. You'll fall in love with it.
626 Day Lounge and City Garden is at the corner of Meramvelou & Idomeneos, in Heraklion, Crete, Greece, right next to the Olive Green Hotel.
Heraklion City Break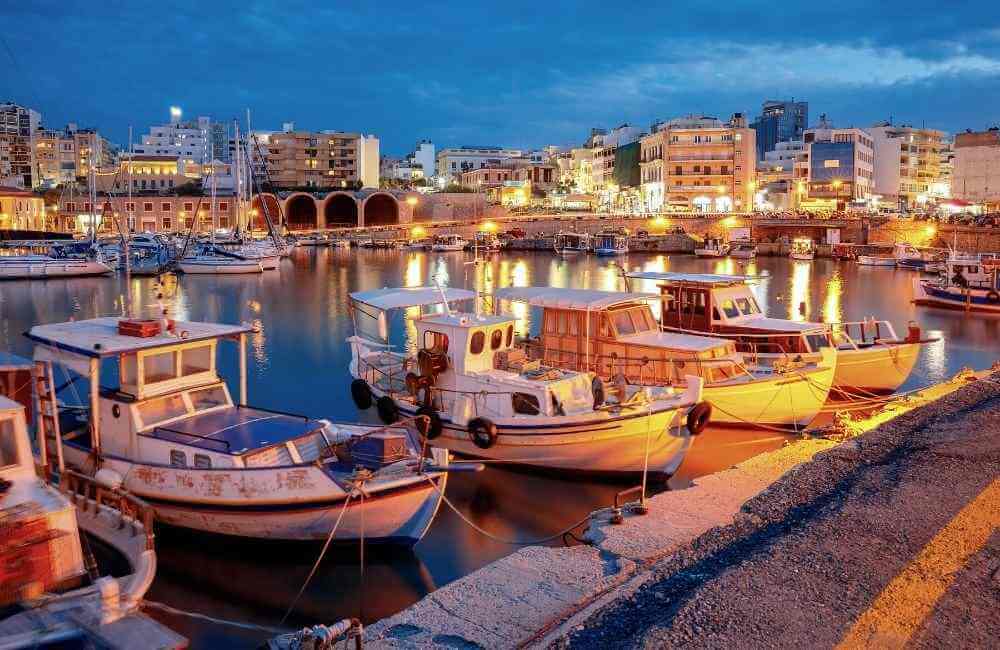 It's true that one normally chooses Crete for its amazing beaches, and who wouldn't? It's an impressive place to be for the Summer holidays.
Still, I think there's so much more to the island we shouldn't miss and Heraklion is one of those places. The city has so much to offer, from museums to cultural events, to vibrant city nightlife.
Parks, shops but also impressive buildings and stunning examples of architectural styles that vary from Venetian to Ottoman… and more. If you choose Heraklion for a city break, you are giving the island a new status it really deserves. Do not just choose Crete for its seaside. There's plenty of choice for everyone.
The list of places to visit, just in town, is very extensive. For instance, the magnificent Archaeological Museum of Heraklion, which has been classified as one of the best museums in the world, is just a few steps away from the 626.
Yet, there's more to see:…
The Historical Museum of Crete, the Natural History Museum, the Heraklion Museum of Visual Arts (METH), and many more Heraklion museums, the Venetian Walls, the Tomb of Kazantzakis, and, why not? Sip a cocktail in the trendy area of Morosini Fountain.
Disclosure
This is a sponsored post.
I was a guest at 626 All Day Heraklion, yet all opinions remain, as usual, my own and unbiased. Thanks to 626 All Dat for the kind hospitality. I was not compensated for this post.
---
Wouldn't you love to try the dishes at the 626 All Day Heraklion?
Let me know in the comments below!
---
Read more:
Top Heraklion Tours: The Best Day Trips from Heraklion For Your Crete Vacation!
Gorgeous Beaches in Heraklion to Check When You Visit Crete!
How to Get from Heraklion to Matala, Crete without Getting Lost!
Nightlife in Crete: Bars & Pubs in Heraklion That You Will Love!
Outstanding Things to See in Knossos Palace For Your Crete Vacation!
This Deserves a Pin!
Pin this Review to 626 All Day Heraklion Loung and City Garden for Your Next Trip to Crete!
About the author of this blog: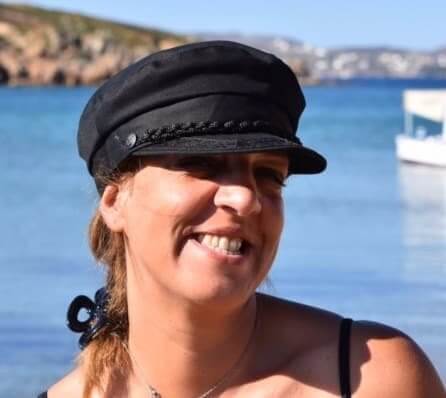 Gabi has been living in Crete for the last five years. On the island, she juggles being a solo mom, hosting culinary tours in summer, translating, and freelance writing.
She's written for Greek Reporter, published several travel guides about Greece, and had more glasses of frappe than any regular person would be able to handle.
---
You might also want to read: