Greece is a place of unique natural beauty, known for the stunning sandy beaches, the beautiful blue skies, and the iconic whitewashed landscapes. However, there's more to Greece when it comes to the natural scenario of the country. In this article, we will show you some of the lesser-known, hidden gems in Greece that you should visit any time soon.
---
Disclaimer: Posts include affiliate links to products or services and I might earn a commission if you make a purchase, at no extra cost to you. This allows me to continue writing helpful articles for your travels. I only recommend things I use myself or that I believe will deliver value to you. 
---
Last-minute plans for Greece?
Get there: Use Ferryhopper to book your tickets.
Stay: Find accommodation deals on Booking.com.
Move around: Compare car rental prices with Discover Cars.
Tours: Visit popular places with GetYourGuide.
Read more: Pack the Lonely Planet Guide to Greece.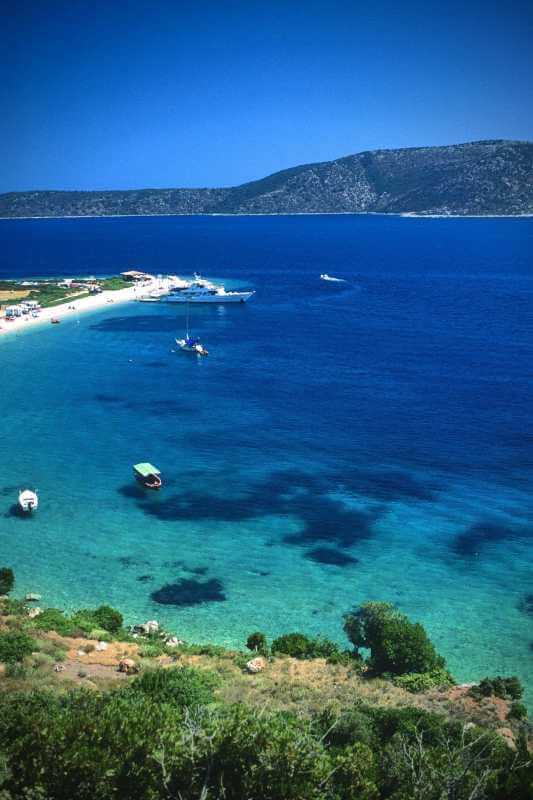 There's absolutely no doubt in anyone's mind that Greece is one of the most beautiful natural and urban countries in the world. White and golden sand beaches stretch out along the shorelines, and the beautiful blue skies cover every millimeter overhead, exposing the skin-tingling warmth of the Mediterranean sun.
However, while you may be tempted by all the typical destinations, like Crete, Santorini, and Mykonos, there are many who miss out on the hidden gems that can be discovered across the land. If you're willing to take a trip on the wild side and step off the beaten path, Greece is a wonderland of hidden secrets and majestic discoveries you're not going to want to miss.
With this in mind, today we're going to explore the very best hidden places Greece has to offer, showcasing what's there, what you can explore, and why Greece should be at the top of your next vacation destination list.
The Deep Mani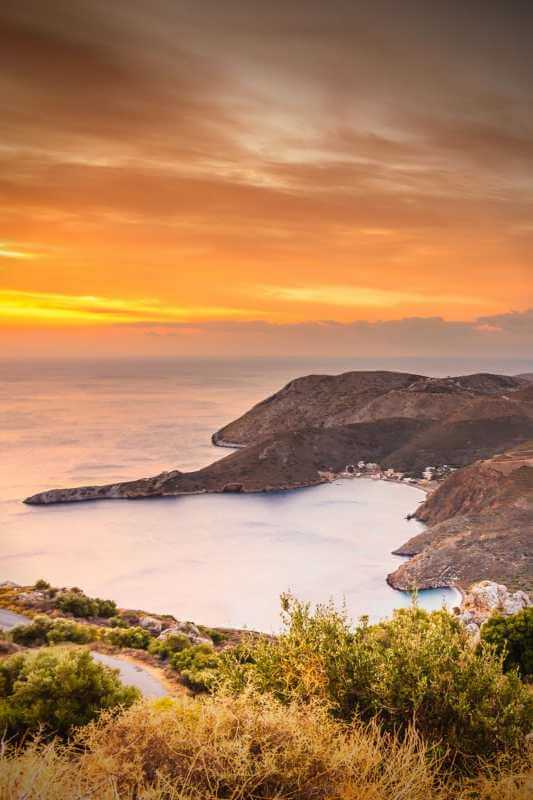 If you're heading down to the southern Greek coast, be sure to take your time checking out the wonderful Manu Peninsula. Known for being one of the most remote and desolate mainland areas, there's so much character to soak up here, it's going to be hard to know where to begin.
Most people will head into the Deep Mani, which refers to the most southern part of the area, accessible by road, where you'll find villages like the village of Gerolimenas. This is an extremely picturesque fishing village that will make your heart ache with how beautiful it is.
There're a lot of cave networks as well in this area, and if you're looking for a really unique experience, then the abandoned village of Vathia has an atmosphere like no other.
Lipsi Island, Dodecanese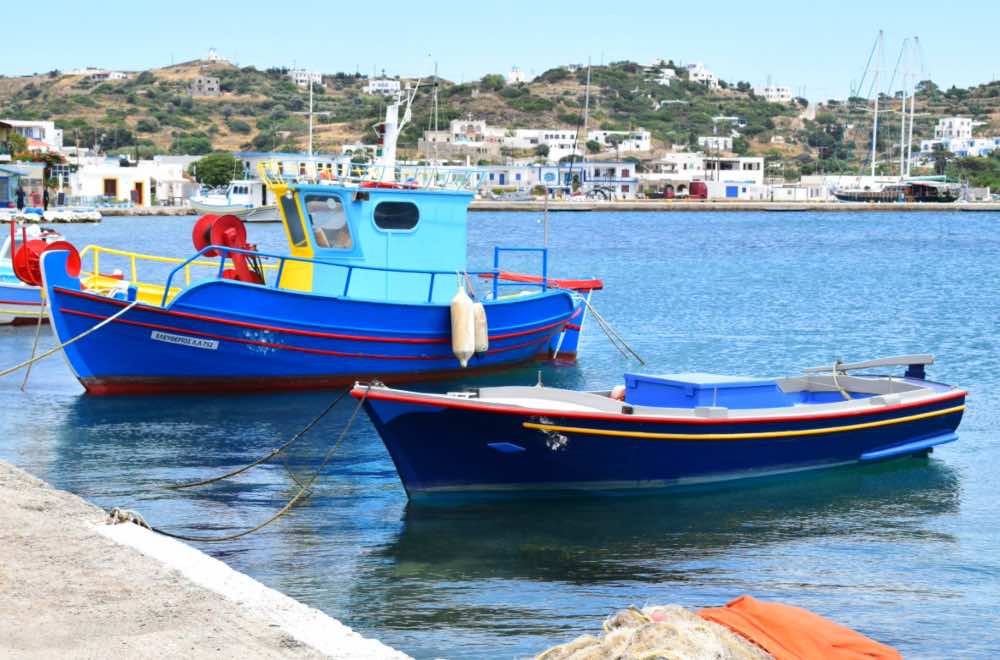 The Lipsi Archipelago can easily be described in one word – breathtaking. Not to be confused with the inlet in Santorini that goes by the same name, this Lipsi can be found in the Dodecanese, right next to Patmos and Leros. Sure, it's a bit of an adventure in itself to reach, but it's well worth taking the time to get there.
Within the archipelago, you'll find over 40 small and uninhabited islands, all to explore at your own pace, as few or as many as you like, and there are few people who venture out this far, so the chances are you'll have it mostly to yourself. Just check out the white sand beaches of Aspronisi, and you'll see why the people who have ventured out here call it a paradise.
As the name goes, the only inhabited island in the area is Lipsi, which you can explore within a day on foot, and you'll find much a much calmer way of living here compared with the fast-paced lifestyle of modern city life. It's a very slow and traditional way of life that's hard not to enjoy.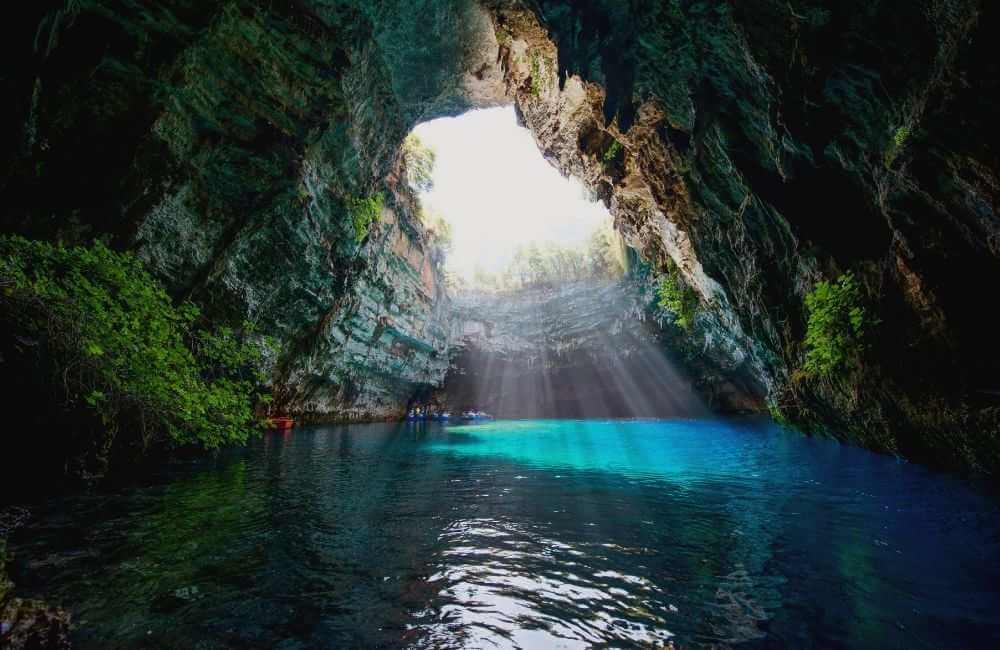 If you've conducted any research in Greece already, you'll have heard that Kefalonia is one of the most beautiful spots. When you couple in a location known as the Melissani Lake Cave, you already know this will be a winning visit.
This is, as the name suggests, a huge lake cave that's been named after the legend Melissani. She was a broken-hearted nymph who took her own life when the god Pan turned her down.
You can find this cave around 2 km outside of Sami, and the chances are you've seen it in lists of the most beautiful places on Earth already.
Visiting here is a truly remarkable experience. You descend down into the underground passage into the cave, then hop on a boat to the center of the lake in the cave (yes, the cave really is big enough for a boat), which will take you underneath the hole in the roof that collapsed several thousand years ago.
Here you'll see the Greek sunlight pour into the cave, creating an atmosphere quite unlike any other place on Earth. With just the gentle splashes of the boat oars and the nature around, visiting this cave is nothing short of serene.
The cave was actually quite a recent discovery, found in 1951. Research shows there are stalactites in the cave that date back over 20,000 years. Wow. Easily one of the most visually stunning places on our list. You can visit it on a guided tour or on your own. This is a cave you're not going to want to miss out on.
Papanikolis Cave, Lefkada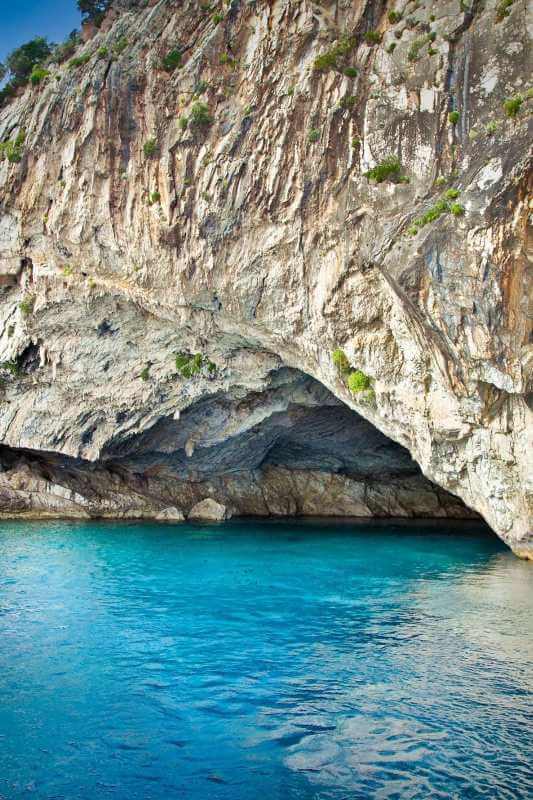 Hand in hand with the lake cave above, another must-visit lake cave comes in the form of the Papanikolis Cave. Lefkada is already famous for its beautiful scenery, including limestone cliffs and white sand beaches. And this is just one of many caves that dot the shoreline, although it's by far one of the most captivating.
This particular cave is actually found a short boat ride away from Meganisi Island and gets its creative name from a submarine that hid itself there during World War II. The cave has been a landing spot for many boats that would take refuge there during bad weather throughout history. Nowadays, it's just a hidden gem waiting to be discovered.
>>Check the caves on a kayak<<
The second-largest sea cave in Greece, the site is around 120m long and 60m wide. The dazzling light bounces off the ocean waves in such a spectacular way, it could easily keep you hypnotized all afternoon. Yes, the waters are a little cold since they're in the shade, but if you're willing to take the plunge.
You can take your experience one step further by making your way to the sandy beach at the end of the cave.
Tourist numbers are few here, so don't be surprised if you have it all to yourself during the quieter times of the year. Interested in a visit? Check these places to stay.
Elafonisos, Laconia
Why does Greece name everything twice and after another place? You've probably heard of Elafonisi on Crete, the famous beach with the pink sand that regularly tops the beautiful Greek beaches' lists. Yeah, not that one.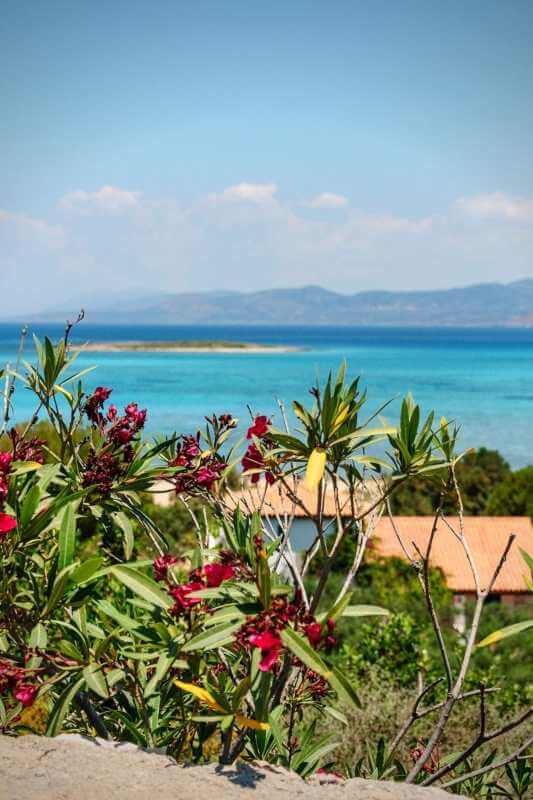 If you head down to the most Southern Greek coast you can find a small island that also goes by the name of Elafonisos. It is a small Greek island between the Peloponnese and Kythira and the beaches here are simply wow! Very similar to the Crete's version, but far less crowded and simply serene down there.
The island is small, only eight miles across, and is usually a tiny visiting place for sailors and those passing by on boats and yachts.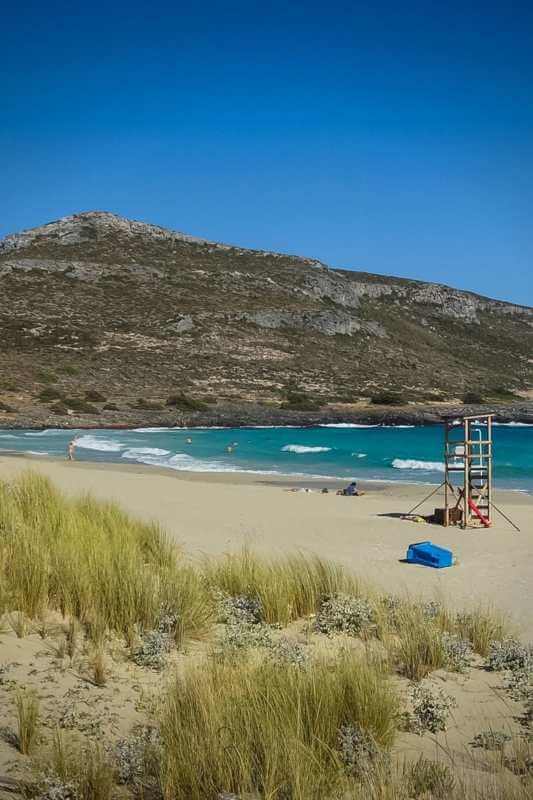 There's a little town here where you'll be able to sample some of the locally caught fish, and that in itself is well worth the 15-minute ferry ride from the Gythio port on the mainland.
Karpathos Island
Rhodes and Crete are incredibly popular with tourists already, and while there may be few hidden gems to discover on these islands themselves, there is a vast discovery right under your nose. The island of Karpathos. An island of itself is found right between Rhodes and Crete; it's easily one of the most interesting places around.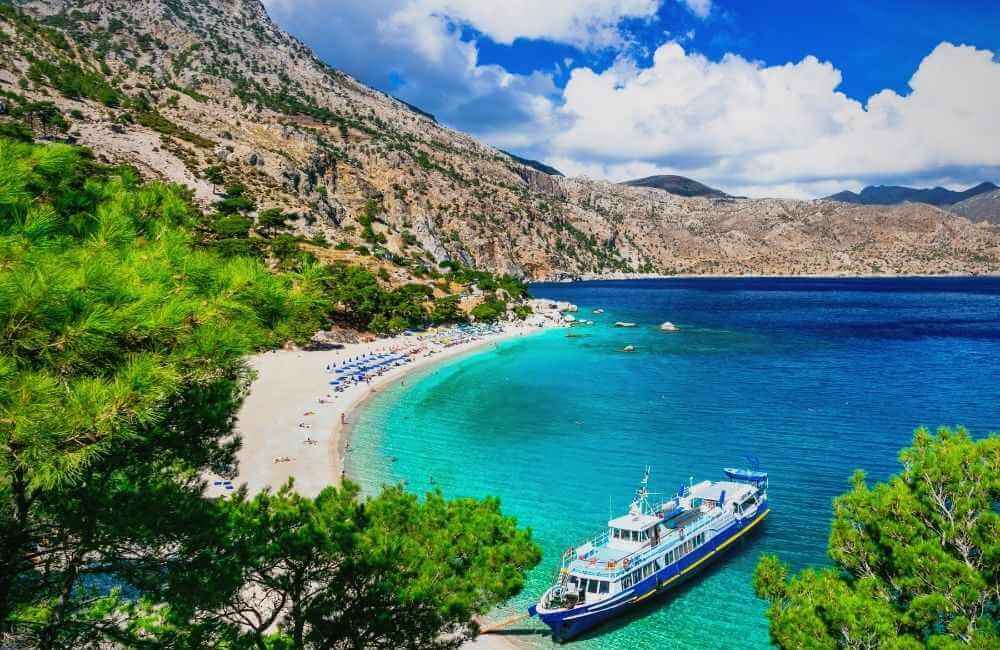 It's a small island, which is rather thin compared to others, but it's home to some captivating cities and high mountain ranges— the perfect balance between stunning natural scenery and authentic, genuine towns. Due to the location and lack of tourists, there's also a very remote feel about venturing out to this island.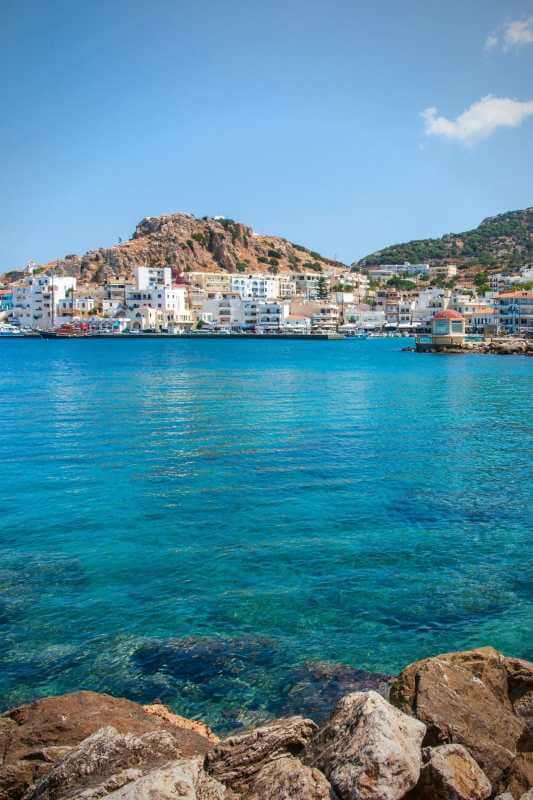 The towns are amazing, and you can easily spend days soaking up the unique historic atmosphere, and the natural beauty will take your breath away, including the mountains and stunning beaches. This island is a world away from the rest of the world. A much-needed sanctuary from modern life, so why not book this awesome home in Pigiada?
Vikos Gorge, Zagoria
If you've ever wanted to visit the Grand Canyon, but the US is too far away, or you've just wanted to see a much greener version of it, look no further than Vikos Gorge. By far, one of the most striking and most dramatic valleys in Europe, it's also one of the deepest.
Sure, the sister gorge Samaria tends to get a lot more attention from visitors, but that's only because it's on Crete, which is one of the main tourist islands. This gorge is in the much-more remote northern part of Greece, which is far less visited, but just as beautiful.
If you're heading to this northern area, then the gorge is well worth checking out, and you can hike freely as much as you like. There are stone forests and small towns and villages to explore.
Although public transport options are limited, there are bus and transport services you can hire to get there and back as an excursion.
The Mastic Villages, Chios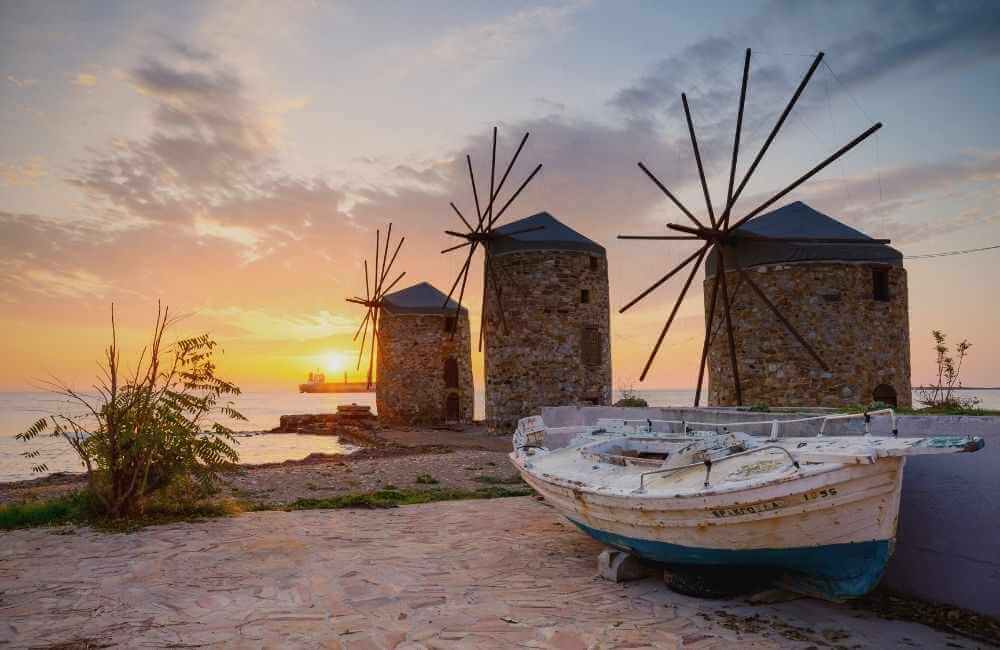 By far, one of the least visited places on my list today comes in the form of the Mastic Villages. Found on the Chios island, you'll need to take an internal flight to get there. Once arrived, you'll be treated to the very rare and unique sight of the medieval Mastic villages.
There's not many of these around nowadays!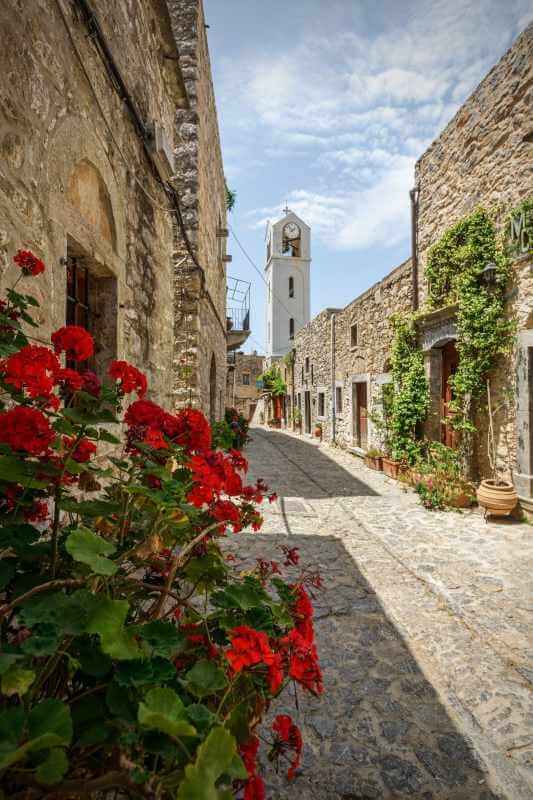 What makes this island just as special is the fact it's the only place where Mastic trees grow, which themselves have very special healing properties in their resin.
Mastic or Mastixa used to be the island's main source of income and wealth. In fact, it was so valuable that the villagers even built defenses to keep out pirates and marauders who would try and take it.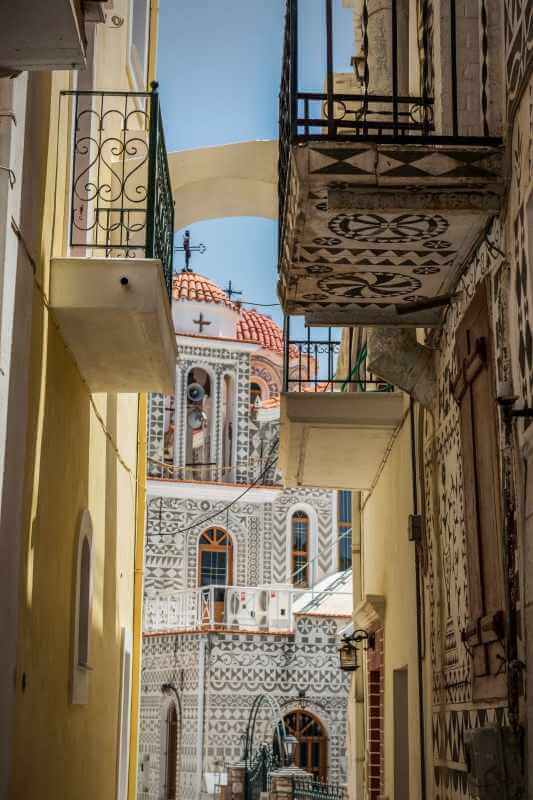 There are 24 villages in total that can be found around the island. The best-preserved ones have to be Pyrgi, Mesta, and Olympi, so make sure you check these ones out!
Ready to explore Chios?
>>Where to stay on the island<<
Mount Pelion, Thessaly
Also known as The healing mountain, the peak of Mount Pelion stands at a nice 5,000ft above sea level; this is a gem you're not going to want to miss. The mountainside is easily accessible and is covered with forests and home to 24 unique villages.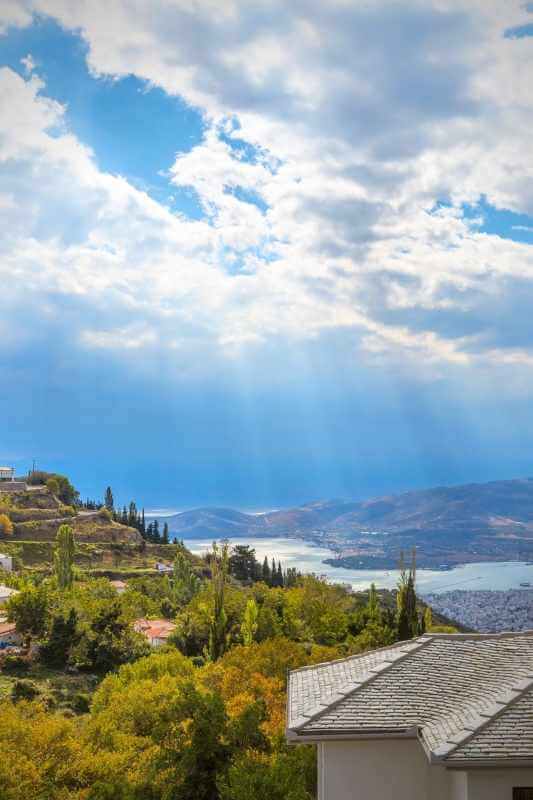 Make your way around the mountain to experience all kinds of cafes and restaurants. They're surrounded by the most beautiful scenery, all of which are worth a visit in their own right. Some venues will also give you the chance to take a step back in time to some of the more unique times in Greece's history.
Down by the coast, check all the barricaded towns and villages that were once fortified to prevent pirates from attacking and looting the villages. If you're considering spending some time here, don't miss this beautiful villa with superb views of the sea.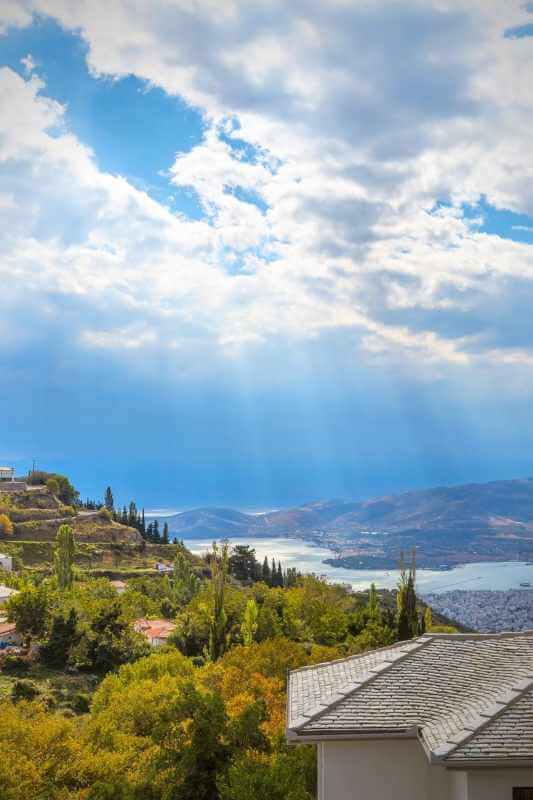 You can even see the musket holes in the walls where people would shoot back! Just search for a few pictures of this mountain online, but be warned, as soon as you do, you're not going to want to go anywhere else.
There's even a ski resort near the top if spending winter in Greece is part of your plans!
Blue Caves, Zakynthos
If the gorge wasn't reason enough to head north, then add the Blue Caves to your list. By far, one of the most popular and best-known visitor sites to the north of Greece, the natural limestone caves and archways here, interlaced with flowing oceans and calm sea currents, are truly remarkable.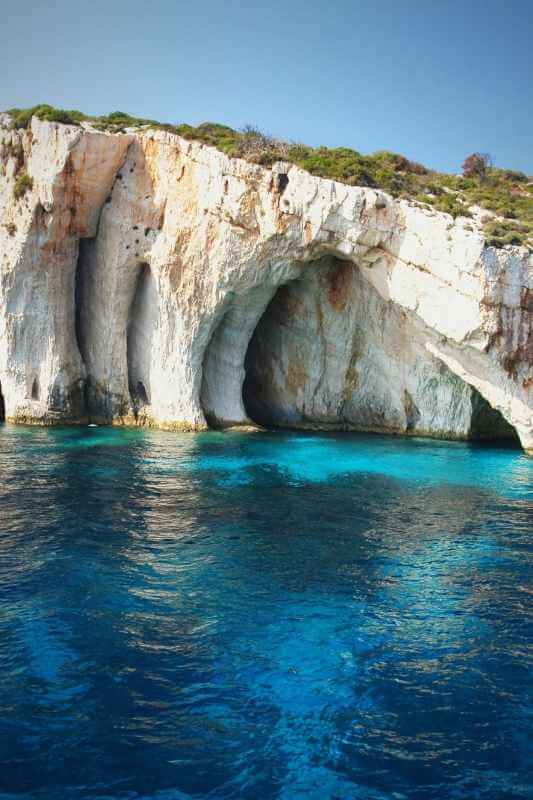 Easily the best way to enjoy these sites for yourself is to hire a boat service whose captain can gently guide you through the limestone arches and around the coastline at your own pace. This gives you enough time to feel relaxed and at peace alongside the calming waves.
The blue ocean here is unlike any blue ocean you've ever seen before, so don't forget to take a camera!
Looking for a place to stay?
>>Check Zakynthos town<<
Diapontia Islands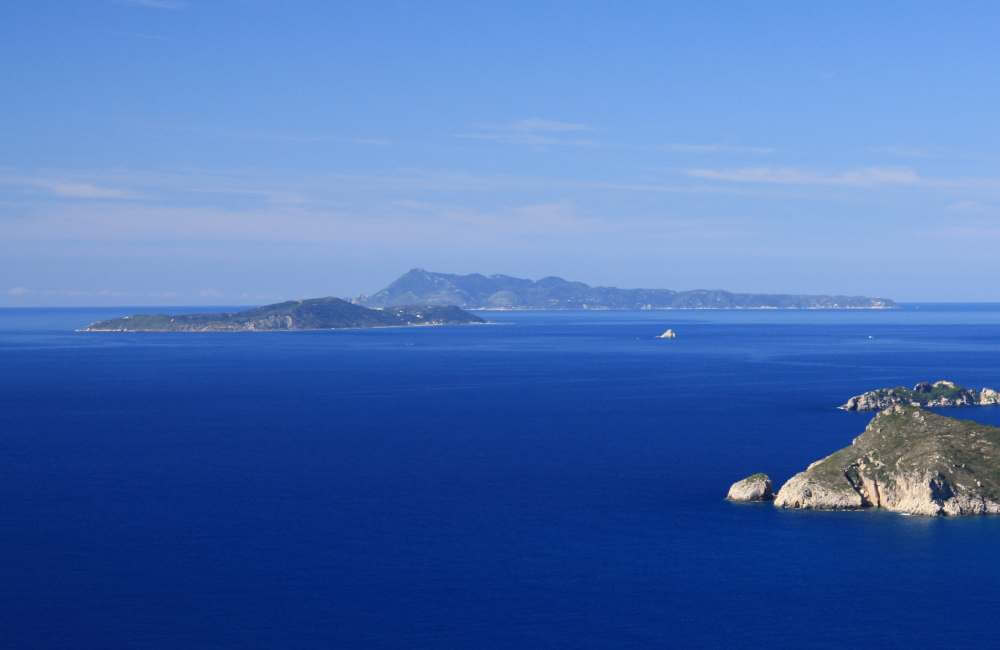 Greece sure does have a lot of little islands waiting to be discovered. It's amazing, isn't it? Millions of people travel to Greece every year in the hopes of finding a Mediterranean adventure.
However, they only stick to the well-known tourist full places everyone goes to. Why not spread your wings and find what other beautiful places Greece has to offer. More specifically, why not head over to the Diapontia Islands?
This little cluster of islands is made up of twelve islands and islets (considering also the Albanian island Sazan. The better-known ones are Erikoussa, Mathraki, and Othoni (or Othonoi).
Also known as Othonoi Islands, they are located in the Ionian sea, northwest of Corfu. If you've been to or seen pictures of Corfu, then you're going to be familiar with what you'll find here. Just a much quieter, less tourist-full version.
Many people will travel to the main island of Erikoussa as a day trip from Corfu. However, next to nobody will stay overnight, nor will they head over to the other two islands. This is a great way to see for yourself what Corfu would have looked like if there were no crowds.
>>Check the best holiday homes in Corfu<<
The Small Cyclades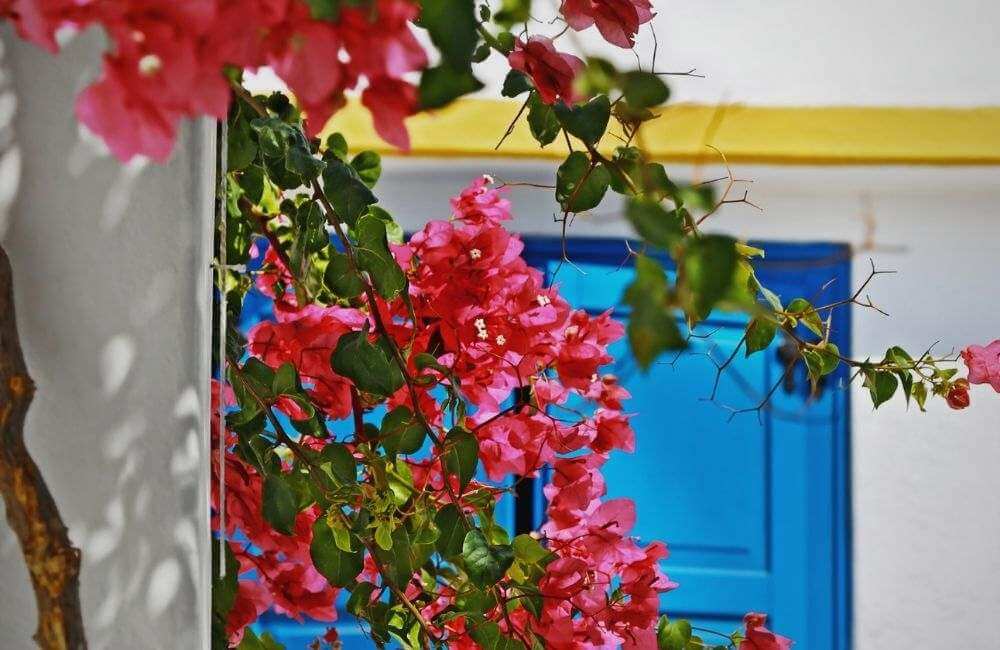 If you want to explore Crete's beautiful islands, but you don't want to get caught up in all the tourism that goes on here, thus looking for a more genuine and authentic experience, then choose the Small Cyclades.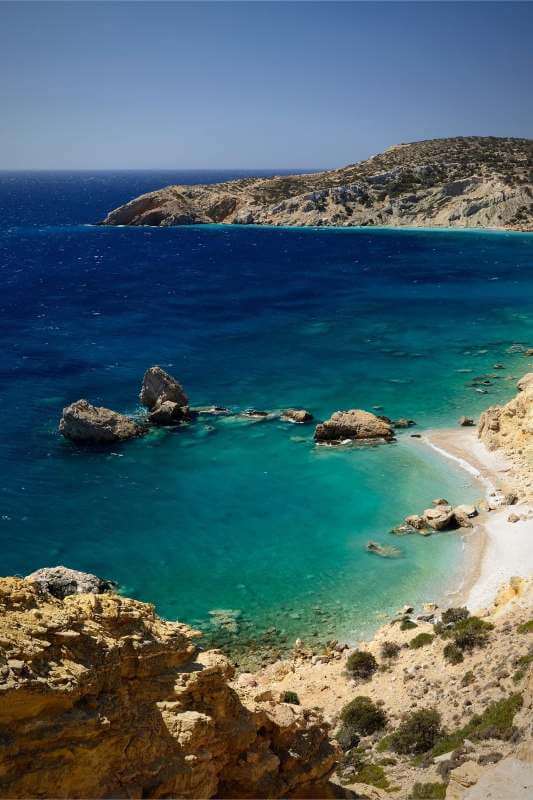 Consisting of four main islands just off the coast of Naxos, if you're into a little island-hopping adventure, then this is the adventure and hidden gem for you.
You'll find all the Greek standards: White sand beaches, gorgeous crystal-blue oceans, whitewashed rural villages and towns, and stunning natural scenery, all in a smaller, more convenient size.
The best place to stay when visiting the Small Cyclades is Naxos
>>Check this guide to Naxos' best vacation home<<
These islands, Donoussa, Koufonisia, Iraklia, and Schinoussa offer a more relaxed and traditional way of Greek life. There are plenty of walking trails to explore.
A few ferry connections to the islands make sure they're not too difficult to access. If you want to sail from Naxos and visit these small islands, check this tour.
The Blue Caves, Alonnisos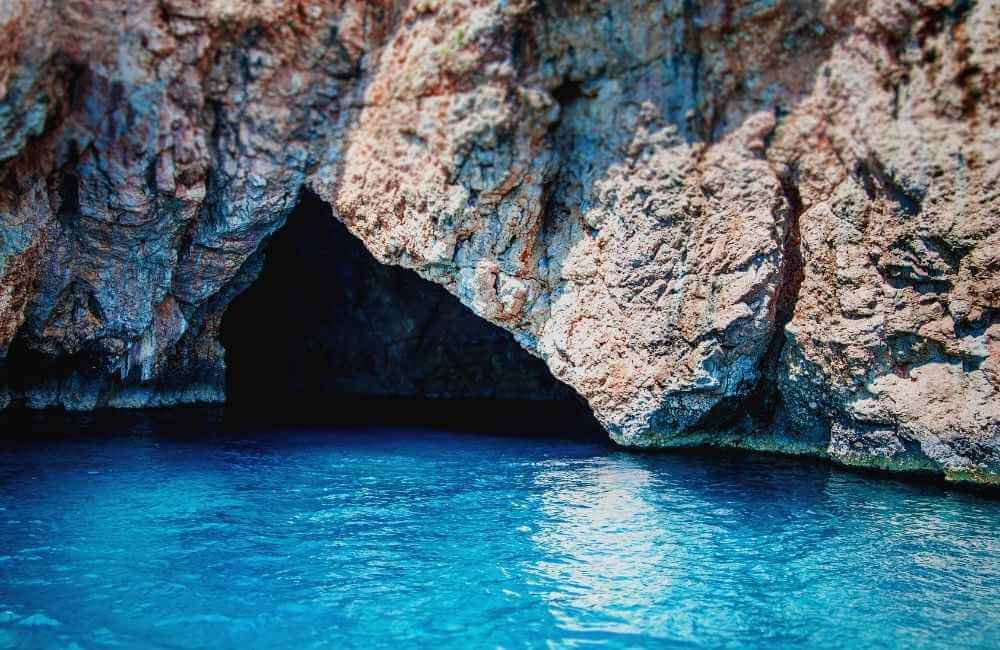 The famous blue cave in Greece, this particular cave is in Alonnisos Marine Park. Unique to other caves, this one is a limestone triangle (okay, somewhat similar to the other caves) with beautiful blue waters.
As the sun moves across the sky, the water reflects off the light onto the rock. This casts all manner of beautiful colors and spectrums out. Mother Nature sure does like to treat us from time to time.
Feel free to swim in these liberating waters and enjoy how clear they are. Seriously. You can see all the way down to the bottom in the right light, and it looks wonderful.
To complete the experience, why not staying in the beautiful old town of Alonnisos? The Chora was the capital of the island until 1965 when an earthquake destroyed many parts of the settlement. Today, many old houses have been restored. You can stay in any of the whitewashed studios with terracotta roofs and blue balconies.
Looking for a holiday home to stay in Alonnisos?
>>Check this stunning villa by the sea<<
Like most of the places listed, there are so few tourists who come out to explore this part of Greece. Above all, it's practically empty, meaning you can fully enjoy it how it was meant to be enjoyed.
---
Which of these hidden gems in Greece would you like to visit?
Let me know in the comments below!
---
Travel Plans for Greece?
More Resources to Organize Your Trip!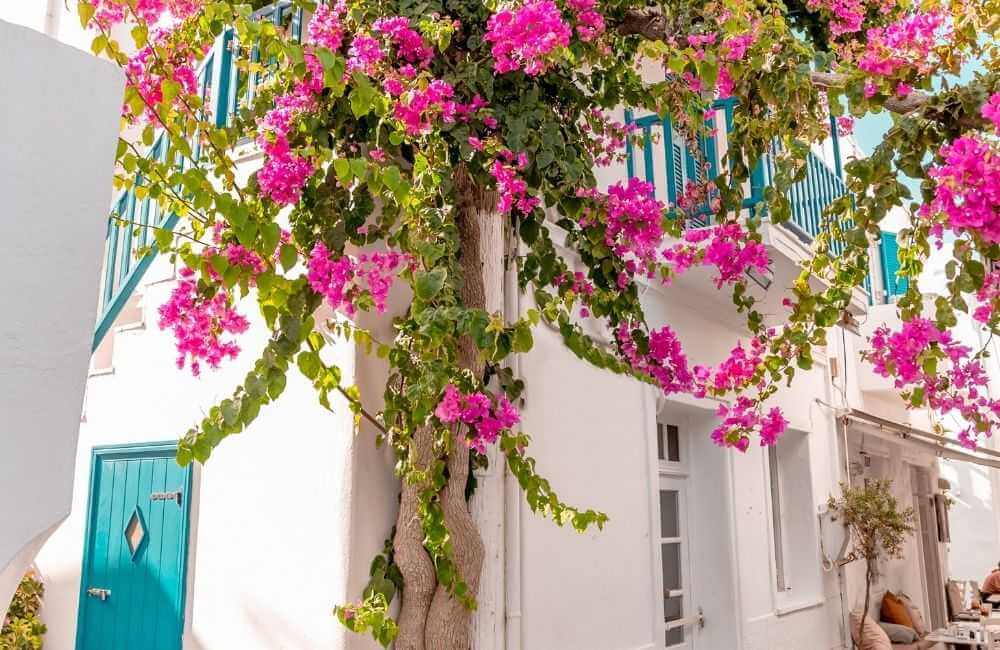 Start by heading right to my Greece travel guide for in-depth details you need to know about Greece. You can also check my post to plan a trip to Greece with children!
Get in touch if you need extra help to plan your trip. If you want to tour West Crete, check my guide. Want more? Join my Private Facebook Group to connect with like-minded travelers who love Crete as much as you do!
Make Sure You've Got Everything For a Hassle-Free Vacation!
Without my Osprey backpack, I never move around the islands…it's a sturdy but light travel partner I just love. For short trips, I carry this crossbody bag. If I drive, I pack my Nikon D7200 and a good travel guide! Lonely Planet's Best of Greece & the Greek Islands.
When it comes to plane tickets, compare prices with a powerful search engine. However, nothing beats traveling by sea in Greece. With Ferry Hopper, you can book in advance at the lowest price.
For accommodation, I use Booking.com.
Traveling to remote places is easier with Discover Cars. Other times, I join organized tours with GetYourGuide, which features anything from cooking lessons to airport transfer!
COMING TO CRETE SOON?
Get in touch and let me know!
Read more:
Magical Holidays: Best Things to Do in Corfu!
Trip to Crete in October: Top Things to Do in Crete in Fall
Travel the Greek Islands: How to Get to Paros
Beyond Stunning Vacation Homes in Santorini to Check Before your Trip
Greek Islands: Travel Guide for Your First Time in Mykonos
Hey! Don't Leave without Pining! Pin This Guide to Visit Greece Off-The-Beaten-Path!
About the Author
Katherine Rundell is a travel writer at Coursework Help service. She writes about Greece and many other beautiful places in Europe she loves to visit with her family.
---
You might also want to read:
---