I am not a fan of the winter holiday season. For me, it is a perfect time to think about my next trip and get lost in a daydream, in between all the mandatory Christmas decorating… So, how do I survive the Christmas shenanigans? A favorite pastime is by thinking about wonderful summer holidays for the family in astonishing Greek destinations. Let's see which of these vacation destinations wins!
---
Disclaimer: Posts include affiliate links to products or services. I might earn a commission if you make a purchase, at no extra cost to you.
---
Best Vacation Destinations in Greece
In no particular order, these are the destinations that have been shortlisted for a wonderful vacation in Greece.
The Islands: Corfu vs. Paxoi
On the west side of the Greek coast lies Corfu, in the exceptional Ionian sea. Corfu belongs to the Heptanese cluster of islands and it's a wonderful destination: Full of green, full of history, full of stunning beaches.
Exciting natural beauty. South of Corfu, you find Paxoi (Paxos and Antipaxos). We fell in love with these islands on our family visit in 2016 since both destinations boast impeccable shores.
If your family is up for adventures, then read our post on family cruising around Paxoi. It will inspire you to consider the islands for next summer. In Paxoi you can completely unwind and be in touch with nature.
The water caves and caverns, caves, crystal clear waters of azure and indigo blue hues will amaze you. However, there are limited facilities on the islands.
For that reason, if you need a bit more to keep you interested while on holiday, you should better consider Corfu.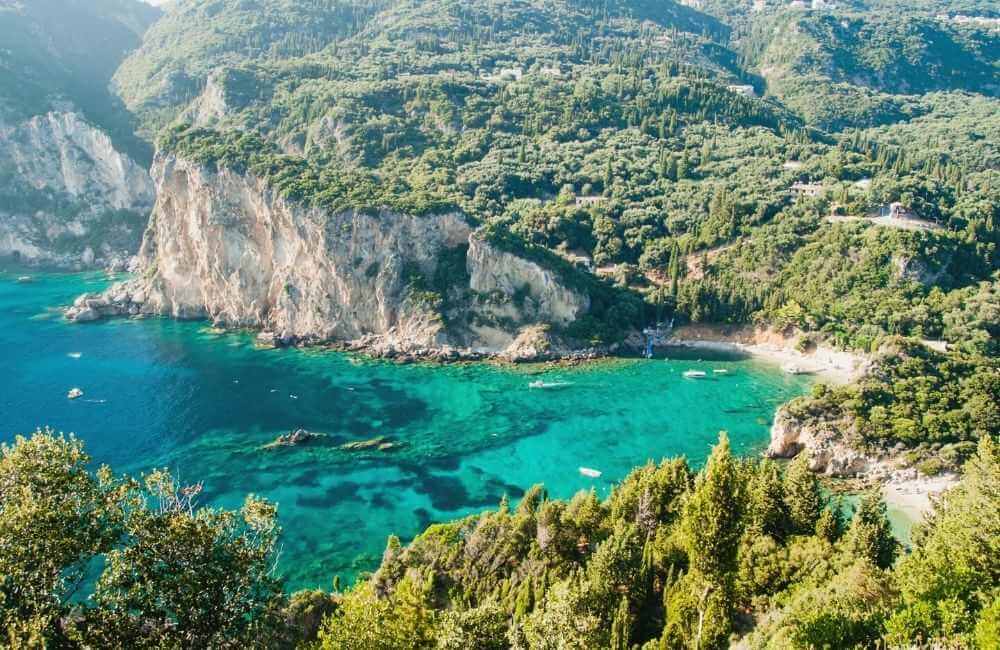 Corfu is a large island where choosing your point-of-call can be a tough decision. But that is also the beauty of Corfu! You can either choose to stay in one place that satisfies all your senses or arrange day outings to discover the place.
One obvious choice for comfortable family holidays by the beach in Corfu is Mayor Capo Di Corfu resort.
Promising families a world of wonderful possibilities in a beautiful awarded Blue Flag beach for 2016. Besides they will arrange day trips to the mentioned Paxoi on request so that you can discover both destinations.
Mainland Greece: Thessaloniki vs Halkidiki
Thessaloniki is also known as the second capital of Greece after Athens. The second-largest city in the country has a distinct character of its own. You just need a visit to the coastal promenade to enjoy the views of the Thermaic Gulf and the White Tower, the city's most iconic landmark.
Check accommodation in Thessaloniki here.
The history of Thessaloniki dates back to Byzantium times. In fact, the old Byzantine walls are still visible in several areas. Modern life in Thessaloniki is all about the foodie side to it: Delicious food that is quite affordable.
The picturesque area of Ladadika is worth exploring during the evenings due to its laid-back general attitude, certainly more relaxed than Athens.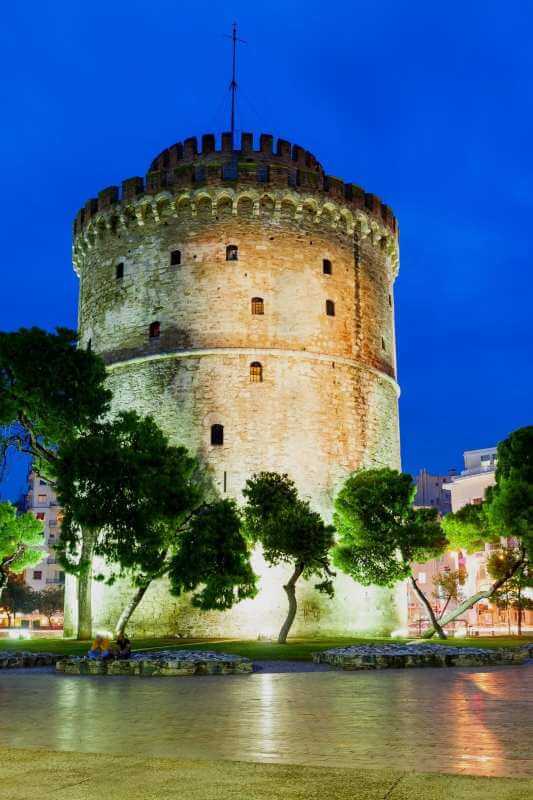 Still, Thessaloniki remains a city and not everyone's piece of cake for summer. However, its major summer advantage is that it's near Halkidiki.
A popular mainland alternative to the Greek islands for your next summer holidays. On its three peninsulas, there are ample opportunities for exploring.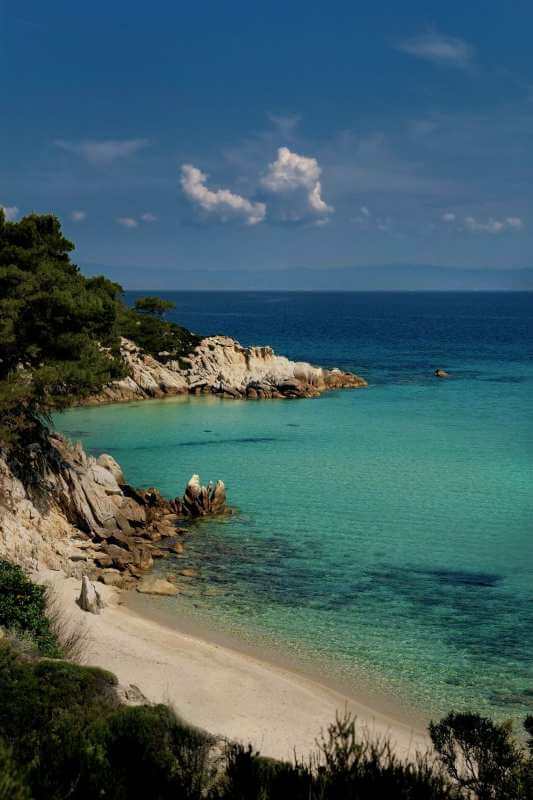 The natural morphology allows for some incredible vantage points. Panoramas will leave you speechless. And as for family vacations, Halkidiki offers a lot.
Apart from the Miraggio Thermal Spa Resort and its comprehensive list of luxe facilities and services for every family member, it can be the starting point for a family adventure!
With endless possibilities in terms of activities, Halkidiki is a playground for discovering an alternative destination in Greece. It has all the benefits of the islands, but also offers some insight into the less beaten track of travels in Greece.
Find cheap flights with Skyscanner.
The Spectacular Island of Crete
Option three is always a tempting one when you live on the most beautiful island on earth. It's been a while since the fantasy of a new on-the-road trip around Crete has turned into a recurrent idea.
After several trips to the island while we lived in Italy; and, of course, after five years living here, we don't seem to get tired of the local beauties.
Plans for Crete? Check the complete guide to Crete Island!
We've been south, north, south again and on some of the most beautiful beaches of Greece. And there's always something new to explore, discover, and fall in love with, so why not Crete for the next summer holidays?
Check these Crete Beaches articles:
The idea of driving around Crete over and over can never abandon me. Because there's always a story to hear, people to meet… and incredible tastes to try.
Because only when you genuinely love a place like we love Crete, and only when Cretans care for you in a way you'd have never imagined, then staying home is also a privilege.
You might also want to read: Top Convenient and Beautiful Airbnbs in Chania, Crete.
Last-minute plans for Greece?
Get there: Use Ferryhopper to book your tickets.
Stay: Find accommodation deals on Booking.com.
Move around: Compare car rental prices with Discover Cars.
Tours: Visit popular places with GetYourGuide.
Read more: Pack the Lonely Planet Guide to Greece.
---
What about you? Where are you spending your next summer holidays?
Let me know in the comments below!
This Deserves a Pin!
Pin this Review to the Best Greek Destinations for Your Next Vacation!
About the author of this blog: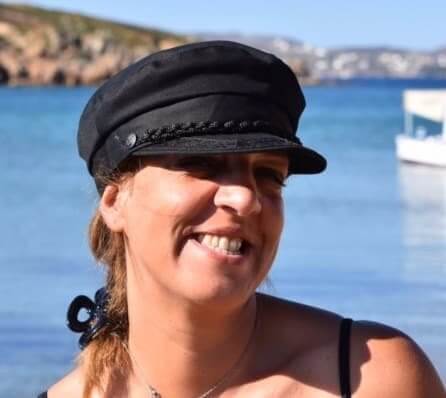 Gabi has been living in Crete for the last five years. On the island, she juggles being a solo mom, hosting culinary tours in summer, translating, and freelance writing.
She's written for Greek Reporter, published several travel guides about Greece, and had more glasses of frappe than any regular person would be able to handle.
COMING TO CRETE SOON?
Get in touch and let me know!