Santorini, Mykonos, Rhodes, Corfu…there are certain Greek Islands that are perennially popular with overseas visitors. With their crystal clear waters, stunning white sands, picture-perfect landscapes, and fascinating history, it's no wonder that Greece's numerous island chains attract so many people year in, year out. But if you're looking to discover the Greek islands, it's well worth looking into some of the lesser-known options.
---
Disclaimer: Posts include affiliate links to products or services. I might earn a commission if you make a purchase, at no extra cost to you.
---
Last-minute plans for Greece?
Get there: Use Ferryhopper to book your tickets.
Stay: Find accommodation deals on Booking.com.
Move around: Compare car rental prices with Discover Cars.
Tours: Visit popular places with GetYourGuide.
Read more: Pack the Lonely Planet Guide to Greece.
Lesser-Known Greek Islands That You Should Visit… and Why!
The following are some of the most beautiful islands in Greece that have managed to remain quite free from mass tourism. In no particular order, these are three of my favorite ones.
Best Greek Island For Foodies… Sifnos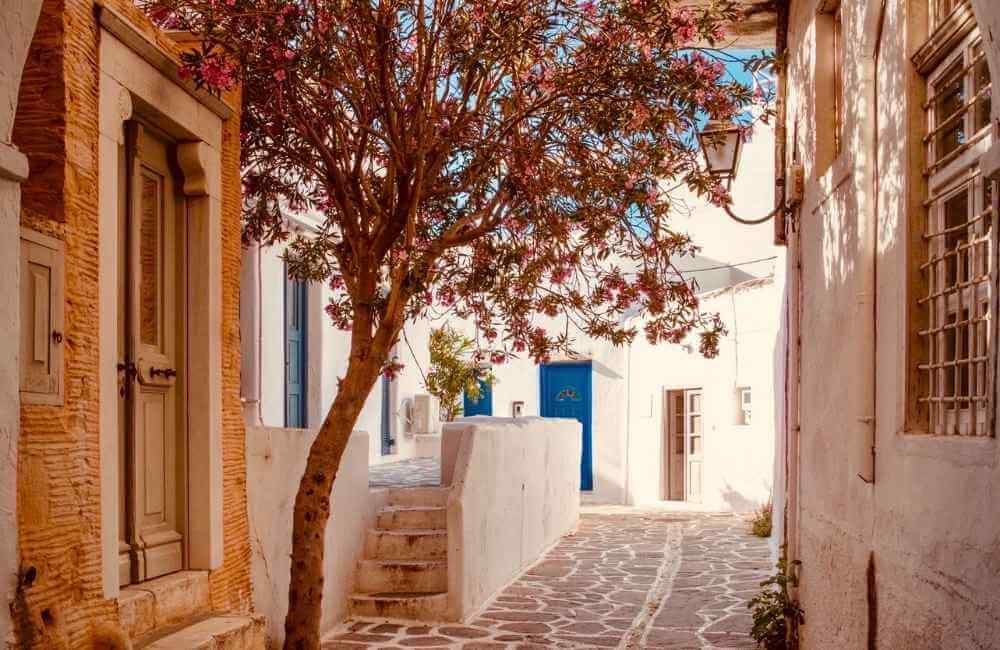 Sifnos' foodie reputation is in no small part down to the fact that it was the birthplace of Nikolaos Tselementes – the man who wrote the first-ever Greek cookbook back in 1910.
He veered away from the simple recipes that were common at the time, opting for more exotic ingredients and ways of cooking instead.
Now, people flock to Sifnos for its food. The islanders produce their own terracotta cookware dishes which are used for all sorts of recipes, especially hearty stews like revithada, and soups packed with chickpeas, one of the most commonly used ingredients on the island.
While you're there, be sure to try their sweet treats too. The almond-based amygdalota and their honey cheesecake known as melopita are delicious.
Aside from the food, you'll also find some incredible, unspoiled sandy beaches and a calming atmosphere.
Best Greek Island For a Different Way of Life…Ikaria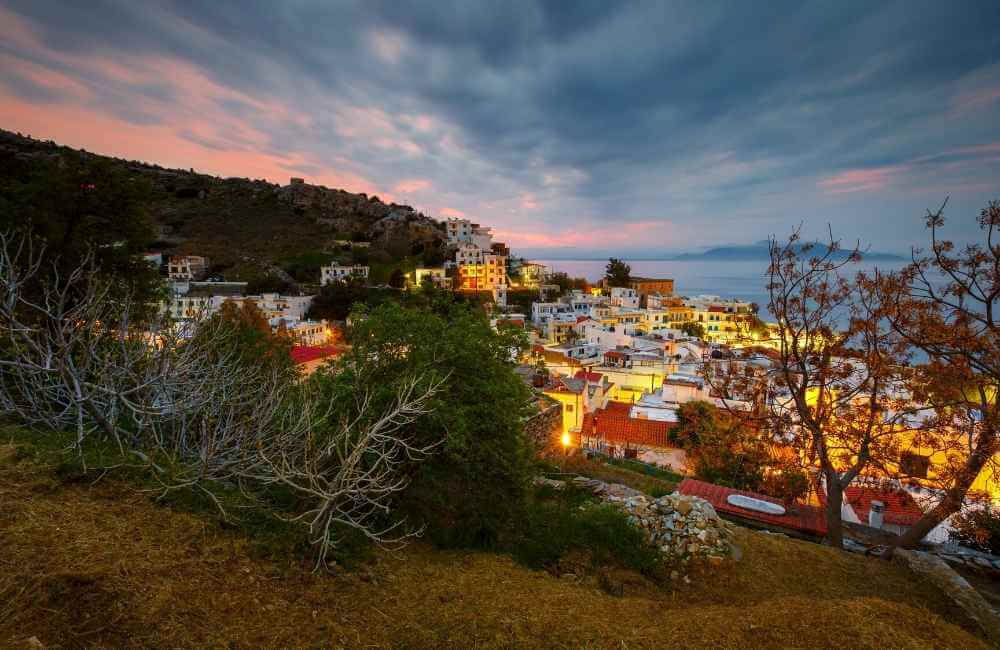 Ikaria is known as the island of long life, as on average, inhabitants live ten years longer than those elsewhere in Europe.
They also have lower levels of illnesses like cancer, heart disease, and dementia. And it has been suggested that their diet, their habit of taking afternoon naps, and their general lifestyle are the reasons for their extended lifespans.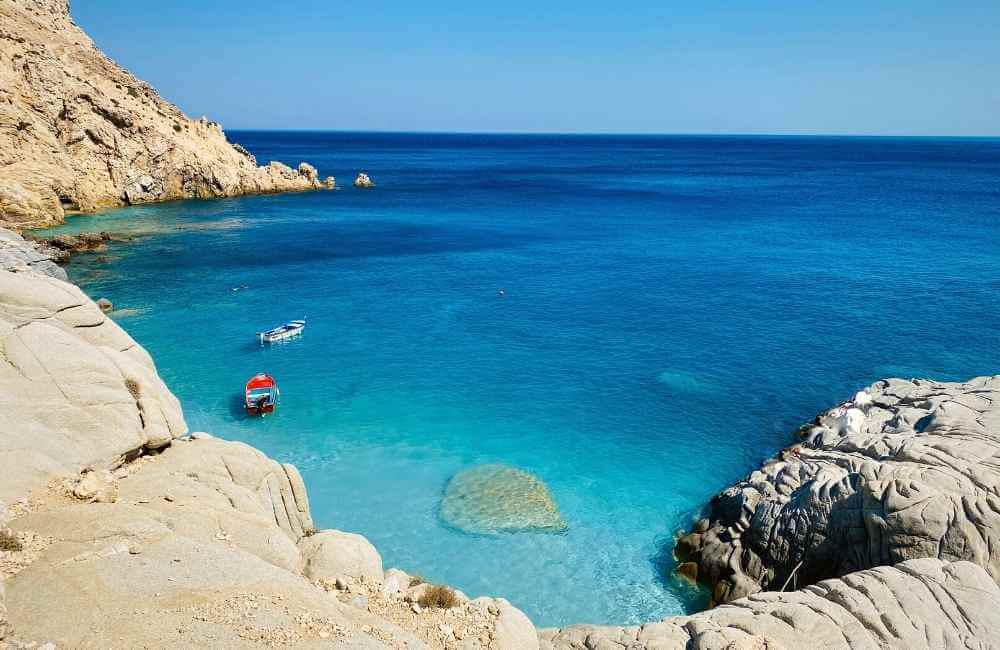 Visitors to Ikaria talk about how different the way of life is. Long, slow conversations, the communal habit of leaving doors unlocked, and not placing importance on sticking to set appointment times. 
You can even book yourself onto a longevity retreat to learn the secrets of a longer, healthier life.
Aside from that, check out the local wineries, the healing waters of the town of Therma, and the island's popular church festivals, the so-called panagiri, which happen throughout the year.
Where to Stay in Ikaria
Budget: You can find beautiful accommodation in Ikaria without spending a fortune! Stoneworld is one of those places… The property is located 2.9 km from Evdilos Beach.
Click here for more information and to get the latest prices.
Mid-range: Located in Gialiskari village, Ikaros Star Hotel is a comfortable and relaxing place for families. The hotel is located overlooking Messakti Beach, Ikaros Star Hotel offers comfortable accommodations in a relaxing atmosphere.
Click here for more information and to get the latest prices.
Luxury: Ideal place if you're looking for a holiday home, Toxotis Villas are beautifully appointed seafront accommodations. It's located close to the beach in Armenistis, offering a good solution for an independent holiday.
Click here for more information and to get the latest prices.
Best Greek Island For True Beauty…Milos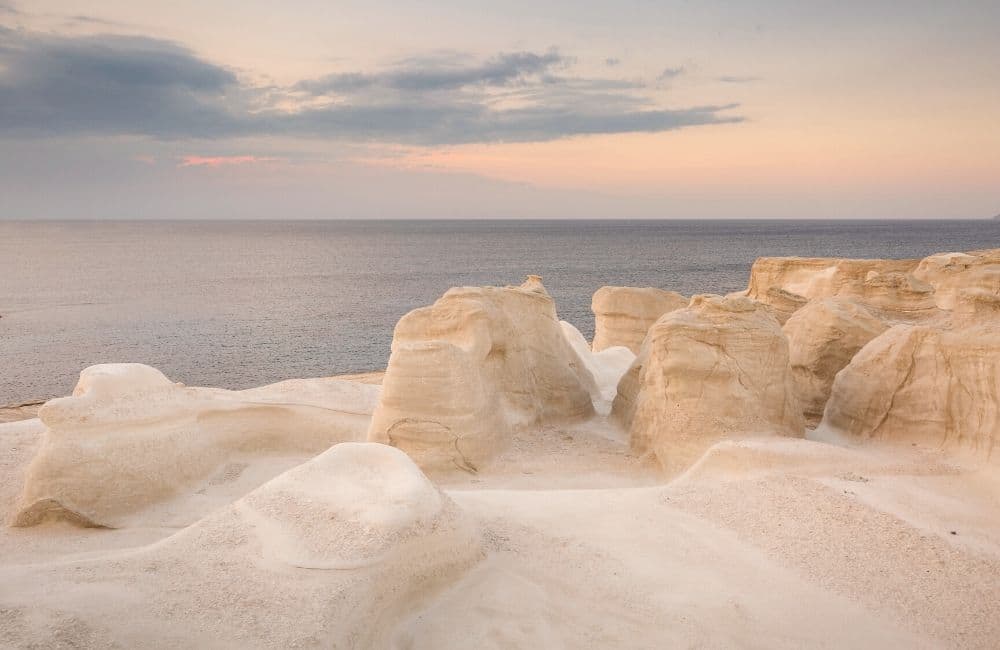 Milos, in the Cyclades cluster, is known as the island of colors and it's easy to see why. The island features crystal-clear emerald waters and bright white rock formations.
The reds, oranges, and pinks of the volcanic rocks that line the beaches — not to mention its incredible sunsets — make Milos a beautiful place.
There's plenty to do while you soak up its beauty, too. Visit Byzantine castle remains, explore the island's pirate caves and swim in the Fonissa or Neraida waterfalls.
The village of Klima is known for the fact that every house has a different colored door. While the island's mining museum and the dormant volcano are well worth a visit for geology fans.
Like many of the Greek islands, Milos also has its own food traditions. These include ladenia (a tomato, onion, and oregano-topped flatbread, almost pizza-like) and pitarakia (small cheese and herb-filled pies).
While you're there, be sure to visit at least one of the island's 70 beaches. It won't take long for you to be amazed by its incredible sunsets.
Where to Stay in Milos
Budget: I suggest you check the pretty Efi Studios in Pollonia if you're visiting Milos with a limited budget. The property has traditional Cycladic traits, in a blossomed garden, only 200 m from Apolonia Beach.
Click here for more information and to get the latest prices.
Mid-range: Stylish Home in Adamas is a great house that can host up to 6 people. It features a beautiful terrace and a garden, and it's very close to some of the island's landmarks, including the Milos Mining Museum.
Click here for more information and to get the latest prices.
Luxury: This amazing place, Volcano Luxury Suites Milos, is in Paliochori, about 8 km from the Sulphur Mine. The suites offer a restaurant, free private parking, a fitness center, and a garden, as well as a hammam, sauna, and continental breakfast.
Click here for more information and to get the latest prices.
---
Have you ever been to any of these lesser-known Greek islands?
Let me know in the comments below!
Read more:
Pin this Guide to these Lesser-Known Greek Islands for Your Adventures!
About the author of this blog: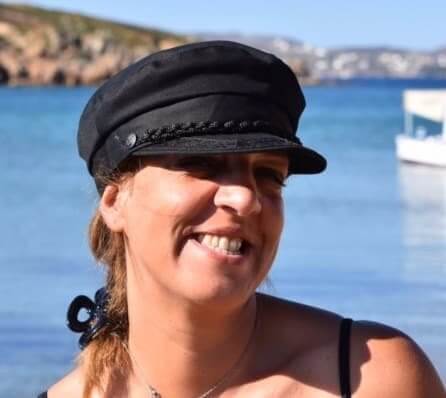 Gabi has been living in Crete for the last five years. On the island, she juggles being a solo mom, hosting culinary tours in summer, translating, and freelance writing.
She's written for Greek Reporter, published several travel guides about Greece, and had more glasses of frappe than any regular person would be able to handle.
---
You might also want to read:
---
COMING TO CRETE SOON?
Get in touch and let me know!