Back with this series to portray the city of Chania on the blog, today I show you an area off the beaten path. Last time it was the turn of Splantzia, a colorful, laid-back district where the most authentic traditions of the city are still alive. This is the story of a different neighborhood. My story extends a bit further away from the walls of the old city of Chania, it crosses Koum Kapí (Κουμ Καπί), borders Halepa (Χαλεπα) and then reaches the solitary district of Tabakaria (Ταμπακαριά).
If you are visiting Chania, in Crete, and you love photography, then you should read this post about Tabakaria, one of the most suggestive areas of the city.
This article may have affiliate links to products and services that I use. If you make a purchase through these links, it might earn me a small commission at no extra cost to you.
Getting to know Tabakaria
In Tabakaria the atmosphere is opposite to the vivid streets downtown. There are no Venetian buildings, no Cretan Renaissance, no fancy boutiques. This is a forgotten snapshot of Greece, worth knowing because of the history, the landscape, and its unicity.
I was introduced to Tabakaria many months after living in the area. I had a vague idea about the nearby neighborhood of Halepa, known for its historic past, but that gave me no clue of the fact that so, so close, there was a mysterious place to discover.
Maybe it was luck, maybe my curiosity. Or maybe, my pathologic addiction to Instagram. Fact is that one evening I found myself chatting about photographic equipment online with another Chania lover. And I couldn't believe it, but we were neighbors… and he knew the best places to shoot in town, and so he mentioned Tabakaria. And I started to investigate.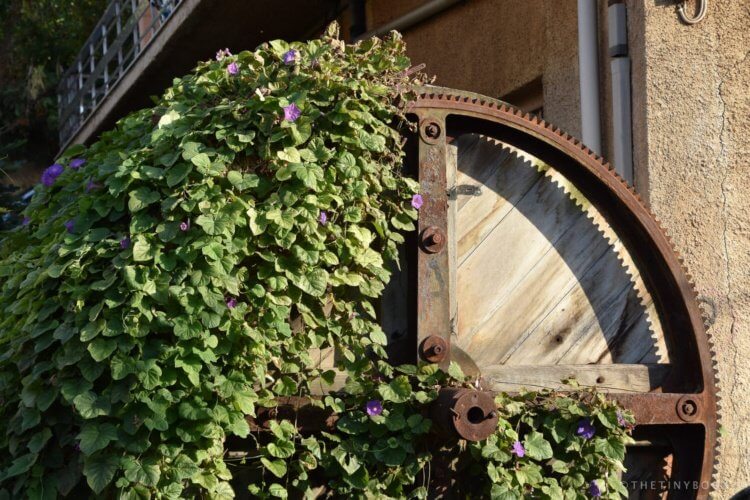 Tabakaria: The history behind this Chania neighborhood
Tabakaria is an old ghost-like neighborhood, extending from the end of Koum Kapí towards the East. It carries much of the stigma that Koum Kapí gained through the years. Koum Kapí used to be the more disreputable area of Chania, home to the lowest classes, rough and noisy at all times. Yet, in the last 30 years, it became the place where locals love to hang out. Luck had other plans for Tabakaria.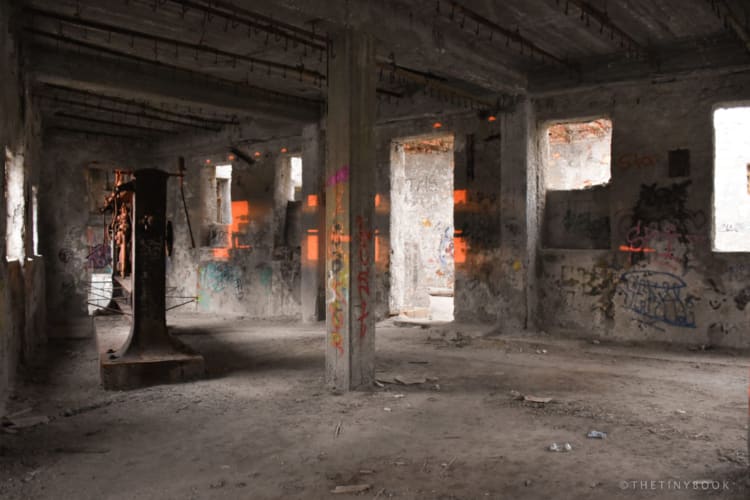 Tabakaria (the tanneries) was a district dedicated to the process of leather. It was a convenient place: rather close to town, but far enough to prevent the smells of the industry to reach Chania. Another advantage of the place was that it was easy to access the underground briny water and a shallow rocky coast, all key to the first stages of tanning.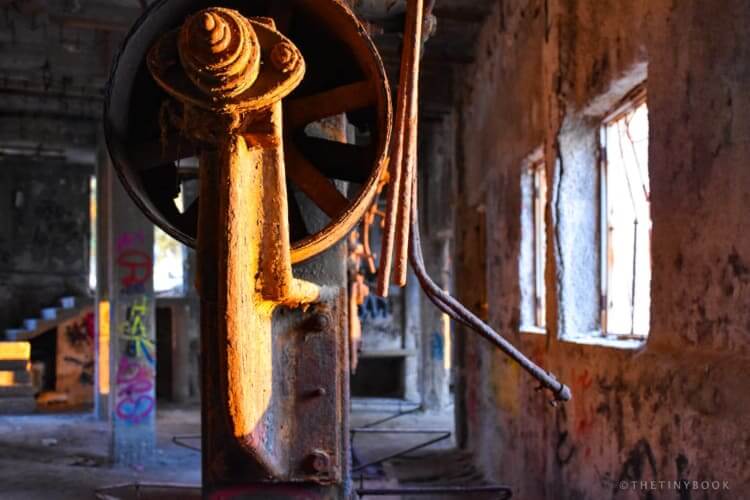 Development began during the short Egyptian occupation (1830-1840), and it was at its best during the interwar. The German occupation made activities to cease, while the end of the Second World War brought modern changes and new equipment. This resulted in the gradual vanishing of the tanneries. In fact, by the end of the 60s, only a few of them were still open.
>>Check the best Airbnbs in Chania Old Town<<
Tabakaria today
Skeletons of old factories populate the solitary seaside. Empty buildings, old machines, broken windows are silent reminders of the industrial past of Chania. Two-floor factories, with a direct exit to the sea, stand one next to the other. Here and there, narrow steps, sometimes very steep, go down towards the coast.
Some of the old tanneries are now lofts. Architects were able to keep the unique spirit without defacing the complex. Few of them are still functioning as tanneries, but there aren't really many, I only counted three.
Photoshooting in Tabakaria
By the end of summer, Theo suggested we should meet and shoot. The meeting place was our conversation topic: And so it was arranged. After having discussed light, lenses, and models, we started shooting, hoping for the sun to go down a bit more.
As we walked around, all I had started reading about Tabakaria was within reach. I sensed the real history of the place. The past was no longer distant. I wanted to have it all captured by my camera. I even remember saying I want the sound of the waves in the pictures, that's the only way to show how the place really feels like.
There was an anguishing atmosphere of abandonment, soothed by the strength of the sea breaking into the rocks. The soft light filtered through huge cotton-shaped clouds. It entered with power through the broken glasses of the windows. The acrid smell of old leather, sea-salt, and mildew were heavy. And there was silence.
We entered old buildings, climbed ladders, walked roofs. The perfect shot is always around the corner. Or it's never there at all, maybe that's why we keep shooting. Because the lack of utter perfection is the best incentive to keep moving. Always.
The perfect shot is always around the corner. Or it's never there at all. Maybe that's why we keep shooting. Because lack of utter perfection is the best incentive to keep moving. Always.
I thank Theo @The_Final_Cut_87 for showing me the area and shooting together in Tabakaria. Besides the impeccable photographic techniques, Theo manages to convince the drama of the scenario as a perfect film director would do. His images speak a unique language and tell more stories than a quick look could suggest. Here a few of his shots.
Why Tabakaria is one of my favorite corners in Chania
Tabakaria is the place I learned to choose when stress piles up in my mind. I turn off the phone, grab my camera and walk through the rocks by the sea. I choose the sunset because there's no Tabakaria without the colors of dusk, and vice-versa.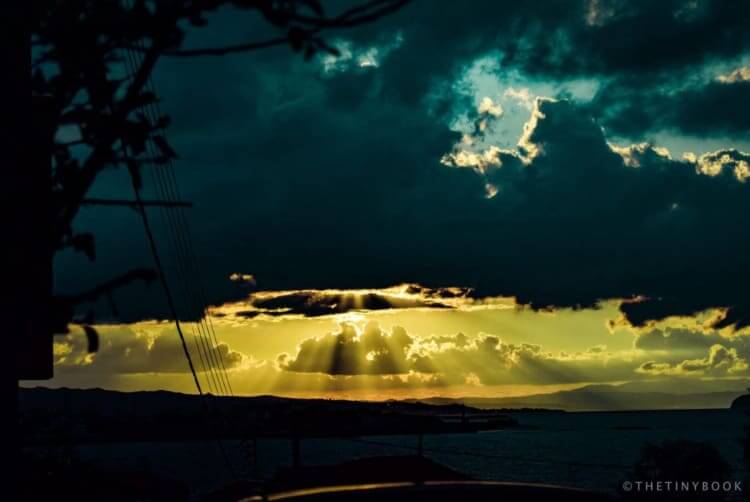 I get lost for an hour or two. I shoot, forget, and feel a somewhat lost connection with the sea, with myself. A look at the distant Chania puts everything back into perspective. Just a few clicks and I start to feel better. Then, before going home, I have a coffee in a kafenio nearby. But that's already Halepa, and Halepa is a whole different story.
Are you ready to explore Greece? It can be the trip of your lifetime. Get in touch if you need extra help to plan your itinerary. If you happen to also tour West Crete, check this guide. You'll find detailed info about where to go, what to see, where to eat, and more!
Want more? Join my Private Facebook Group to connect with like-minded travelers who love Crete as much as you do!
Coming to Crete any time soon? These resources will help you organize the trip!
Start by reading these helpful tips to plan a trip to Crete, which covers details such as when it's best to travel, what documents you need, or how to get a SIM card. Check family holidays in Crete if you travel with kids.
To visit Crete's heavenly beaches, check my guide to the best beaches in Crete. Discover what region is best to stay or check what things you can do in Crete.
For updated information about the island, join my private group on Facebook, or get my West Crete Guide!
Finally, make sure you've got everything you for a hassle-free trip!
I never move around Crete without my Osprey backpack, a sturdy, light, roomy, and super comfortable travel partner I just love. To visit villages, sites, and museums instead, I carry this little crossbody bag.
When driving around, I pack my Crete Michelin map and my Nikon D7200. In Summer I also carry good sunscreen lotion, the sun on the island can be pretty aggressive.
Airfares to Crete can change from one airline to the other, make sure to compare prices with a powerful search engine. Planes are fast, but nothing like the romantic experience of traveling by sea in Greece. Direct Ferries has great ticket deals to reach Crete from Athens or to visit other Greek islands.
If I need to book accommodation, I personally use different search engines. Booking.com and Hotels.com are my go-to options.
Sometimes, the best way to get to know a place and make the most of your time on Crete is to join an organized tour. GetYourGuide has top-rated tours to save time and money. From cooking lessons to archaeological site tours, skip-the-line attractions, and even airport transfer!
Do you have everything you need? Then you just have to get ready to discover Crete, Greece's most beautiful island!
Do you like to take photos when you explore a new place?
Let me know in the comments below!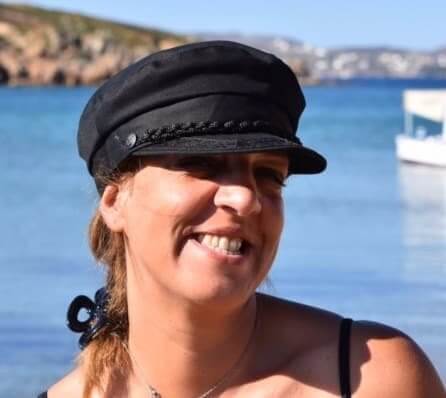 About the Author
Hola! I'm Gabi. Welcome to The Tiny Book – Crete Travel Blog! I moved to Crete to explore the island all year round. I love taking pictures and driving on the mountain roads of Crete. I'm a beach freak and on this island I've found heaven on earth!
---
You might also want to read:
---