If you are wondering about the real reasons to visit Greece, I can easily think of quite a few… Ever since I was a kid, Greece was a mystery. My dad did not read me fairy tales at bedtime but everything about Greek myths. So, I grew up dreaming of Pandora's vase and wishing to see Greece. Until I did and I fell in love forever… So much so that, a few years ago, I finally made up my mind and moved to Greece. So why should you travel to Greece for your next holidays? If you don't mind some extra passion, let me tell you about them.
Top reasons to travel to Greece
Why you should visit Greece soon
Greece is one of the most popular holiday destinations in the world and one of the most beautiful countries. With an endless coast bathed by the pristine waters of the Mediterranean, the country enjoys a mild weather and a long Summer season when compare to other European destinations.
Greece boasts unique and varied landscapes, from picturesque seaside villages, to mountain hamlets, and fantastic old towns. The country is great both for Summer and Winter holidays , offering unique activities you can enjoy any time of the year.
And if all those reason still haven't convinced you, you will only need to join a village festival with dance and music, or try the spectacular local food and some fantastic Greek wines… Need more reasons to fall in love with Greece? Read on!
Top reasons to visit Greece
Enjoy breathtaking landscapes
The geography of Greece is as varied as you might imagine and even more. All the colors of the rainbow have a leading role in the Greek palette.
And it's possible to find any landscape you want in Ελλάδα. I'm sure you've seen those pristine white roofs cut against ravishing blue skies. And yes, that's Greece too. But the Greek landscape doesn't end there.
Sweet sunsets on the beach are as attractive as the high mountains of Crete. In fact, more than half of Greece is covered with mountains, therefore, there are caves, gorges, and hiking trails. But also flat meadows, skiing resorts, and isolated plateaus.
Besides, not everything is about the islands.
Even if many of them have turned into super popular holiday destinations in Greece, such as Santorini, Mykonos, or Corfu, there are stunning landscapes to discover in mainland Greece as well, such as Nafplion and Epidaurus in the Peloponnese, of Pelion and Meteora in Thessaly. All these without forgetting the extensive list of things to do in Athens, the capital of Greece.
Greece is perfect to relax
The Greek way of living is usually in a relaxed mode. Problems? Sigà, sigà, will be the answer. Or better, take it easy! Greeks will certainly teach you that whenever you have a problem you can't solve, there's no reason to worry about it.
This is Greek philosophy at its best. What's done cannot be undone, or so they say. Let's enjoy life.
Everywhere in the country, locals will let you know what they think or how they feel through simple gestures. And those will stick to you forever. I love it when they thank you for something putting their hand on their heart, or when they say now just slightly lifting their heads up. When words are not needed, they won't use them.
Greeks have also learned to enjoy the simple things, a cup of coffee, the beauty of the sunset, the joy of tasty Greek food, music, and family gatherings. All the rest comes and goes.
Pleasures are baking bread, talking with friends, walking by the ocean.
When in Greece, take your time, disconnect the Wi-Fi and connect with your inner self, in Greece, every single thing invites you to do so. You will go back to routine feeling better.
In Greece, you will discover Philoxenia
Philoxenia is a Greek word you will only learn about if you visit Greece. It's so deep inside the nature of the people, that it's difficult to explain. Philoxenia is enjoyed, and you will feel nostalgia for it when you are away. It is related to friendship towards the xeno, the foreigner, and it's the welcoming smile waiting for you at the airport upon arrival.
It's a glass of ouzo with sweet grapes kindly offered after a meal. Greek will offer their help when you are lost, in need or in a very difficult situation.
Greece is a generous country made of generous people. Locals take pride in receiving their visitors and the best compliment you can make them is saying so.
In return, you will get the best of what they have: Their best food, their best wine, and their honest friendship.
Budget vacation in Greece
A holiday in Greece is by no means expensive. Accommodation is in general very affordable and the norm says that you usually get value for money.
When visiting Greece the range of accommodation opportunities is immense, you can be going on a once in a lifetime luxury vacation or can also be traveling on a budget. There are always cost-effective destinations, hotels, and attractions. Generally, prices for good food, fun activities for children, water sports and guided tours as well as car rental are also on the low side.
Greece is still one of those places where it is not hard to find a good deal while still making a difference for the local community. Invest in buying local souvenirs, local food and avoid international hotel chains or international coffee shops.
You'll get better prices and will represent a valuable economic help for the communities. Also remember that many of these communities make a living mostly thanks to tourism, which is a seasonal activity.
Sometimes your holiday, your stay, your food, your boat trip will make the difference in creating an income to live all through the low season. By the way, do leave tips whenever you can, those few euros mean a world to seasonal workers.
Fun holidays in Greece
If what you are looking for is fun, you will also find it. I was once told by a local that life in Greece is pretty much about eating, drinking, and dancing. After three years of life in Greece, I can't help to agree.
Eating is all about great tastes, but also about enjoying a table together, with family and friends, sharing whatever simple delicacy is around. Even just a piece of cheese, some bread, good olive oil, and home-made wine. And everything comes with moderation.
Greeks enjoy their alcoholic drinks wisely, with a unique timing and usually, a glass of water comes with it. There are many myths about Greeks drinking habits being exaggerated, I've heard it many times especially in Crete. Yet, I still have to see a drunk Greek around. I never did.
On many islands, partying comes with Greek holidays, hand in hand. You just have to choose the right spot. And there's plenty of fun for all tastes. Whether its extreme adventure sports or even if it's just dancing all night long in discos, pubs or clubs; you name it, you have it.
What's more, Greeks easy ways towards sex can make some of their destinations a paradise for gay couples as well as for people open to new experiences. Nobody is going to judge you wrong in Greece, freedom runs in their veins.
Greece is perfect for a romantic escape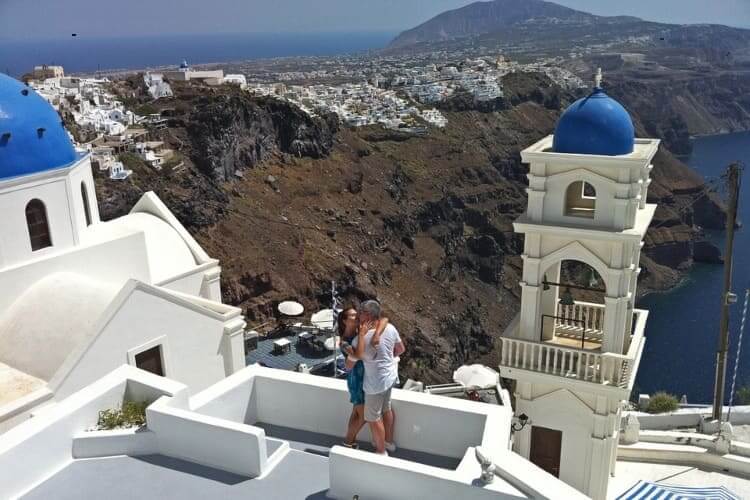 Who has never dreamed of a wedding with a romantic background? Or even a dreamy honeymoon destination? Greece is perfect for both.
More and more couples are choosing Greece not only for their honeymoon trip, but many are also planning a wedding in the country. It can be a luxurious wedding in Santorini, a private ceremony on a yacht sailing the Aegean, or even on a beach in Crete.
Greece is also ideal for a romantic getaway? Perfect for your first trip as a couple. a variety of activities, sports, sceneries, and proposals will suit the need of everyone without compromising. If you love to take pictures but she enjoys sunbathing, or if one is into shopping while the other prefers a more natural atmosphere, Greece has it all.
Moreover, is there anything more romantic than watching a sunset by the sea? It will be a dream that comes true. You and him enjoying a breathtaking landscape only seen in luxury magazines before. Those landscapes are nothing but the truth when you are in Greece.
Best family holiday destination
For those looking for family holidays, Greece is truly a paradise. There're some beaches where you can completely relax because they do not represent any risk at all. Shallow and calm waters, as well as coves repaired from the wind, are almost everywhere. You can check our list of beaches in Crete, but also in Naxos or in Antiparos.
Endless extensions of white sands such as Elafonisi, seem to be just there for children. Kids will play for hours feeding bread to the fish, playing with the sand, or just learning to swim. Natural bays protected from big waves are little family paradises.
And – of course – children will love Greek food. Treats such as the most delicious, home-made French fries, unique varieties of cheese, and tasty seasonal fruit are among kids' favorites.
Especially on the islands, Corfu, Crete, and Rodhes are good examples, the only way locals cultivate is bio… but not because it's trendy, because that's the way it's always been in Greece! Genuine vegetables taste really good.
You can start the day with some rich Greek yogurt and honey. Is there anything better? And let's face it, in some locations, kids are the true stars in some locations… Greeks adore kids and always go one step further to make them feel great.
Greece for those who love history
Greece is a land of millennial culture and rich history. A place made of a past that can still be seen and felt almost everywhere you go. Not just in Athens, as many believe, but everywhere.
On each of the islands, there are secrets and treasures from the past, and locals are eager to sh0w them to visitors.
Old settlements, ruins, windmills… but also impressive castles, museums, and archaeological sites from every historical period. Sometimes there's so much to see that it's hard to choose.
Of course, a visit to Athens can prove unique, but find cultural proposals everywhere and not just in Summer. Greeks love exhibitions, museums, and art galleries.
If you happen to visit on May 18th, Greece celebrates International Museum Day opening every one of the museums in the country which anyone can enjoy for free.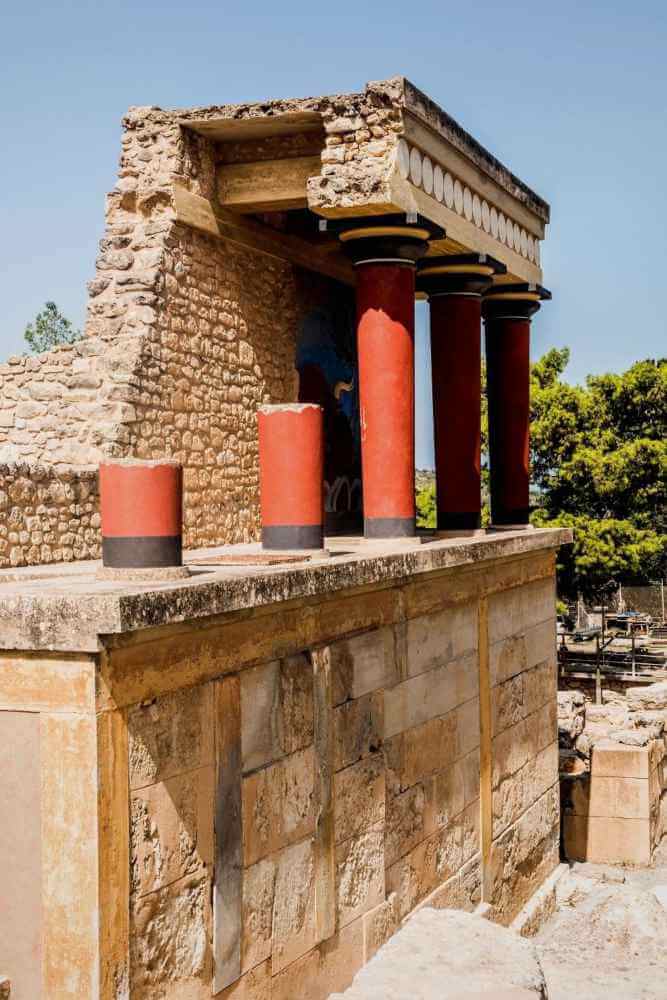 But traditions are also part of the Greek rich past. Even if you visit an isolated mountain village, just take your time to see how people bake, cook or brew… These everyday chores carry traditions and habits, they are part of a culture that passed from one generation to the other.
Greece is the place to go for foodies
Mediterranean cuisine is at its best in this region. Every part of Greece has its own specialty and traditional dishes that are easy to appreciate and love. However, as a general rule, when tastes are genuine and the soil is generous, the result can only be luscious. Besides, mild weather, plenty of sunshine, and enough rain during the year are also key to the favorable agricultural panorama in Greece.
All of these combined are simply a feast!
The best olives will give you the best oil; the best grapes will produce the best wine. The sea, the land, the wise hands of the inhabitants, all together produce a unique combination of flavors you will never forget and you will long to take home with you.
And the best reason to come to Greece? To get that comforting homeland feeling!
There's nothing to do about it when you are in Greece you feel at home. And it's not just me saying so, it's also hundreds of tourists I've met these years here in Crete. All of them agree on that… so I can't be that wrong.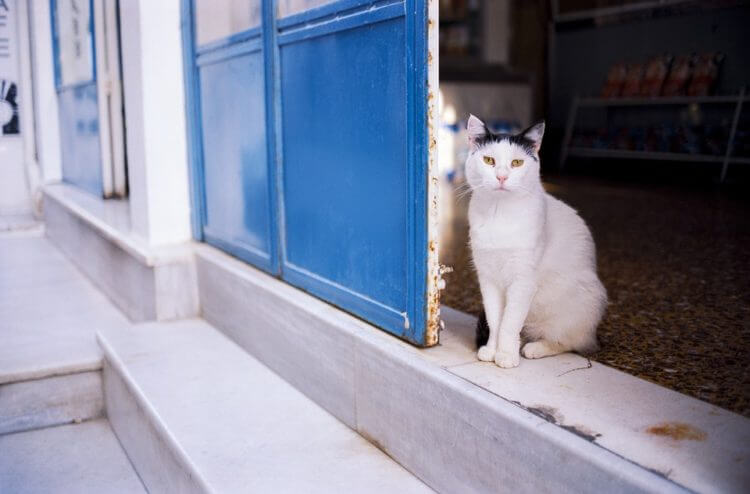 The Greek way to say "Welcome" is "Welcome home". It may sound strange indeed since their language is unique; it's spoken almost only there… So how could a place with such a different language be home is language is usually a defining part of one's identity? Still, when you set foot on Greece you feel at home.
Could it be because most Occidental countries set their roots in Greek history, culture, and traditions? Maybe… but then, how do you explain Chinese, Japanese, Thai or other more remote cultures also feeling "at home" in Greece?
From Greece, we've inherited democracy, philosophy, ethics, theater, and many other things. A great part of our words is Greek too. Why is it that we love Greek music so much? We did not grow up dancing it… and still, who can stay still when watching that famous scene from the film Zorba?
Why is it that we love a culture that has evolved with time to become so different from ours?
Never mind the reasons. We've learned to love Greece, for its culture, its natural beauties, and its picture-perfect landscapes. We've learned to feel happy and excited about our arrival. And we cannot wait for that moment when Greece welcome us home.
Are you planning a trip to Crete and you have no idea where to start from? Check these insanely practical tips for holidays in Crete!
---
Have you ever been to Greece?
Let me know in the comments below!
---
Travel Plans for Greece?
More Resources to Organize Your Trip!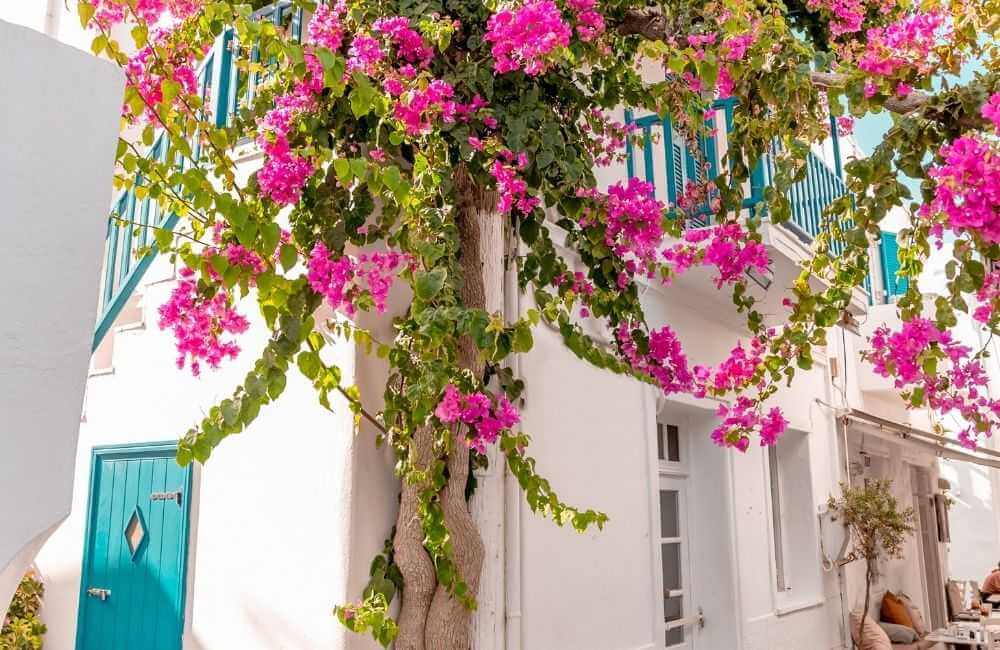 Start by heading right to my Greece travel guide for in-depth details you need to know about Greece. You can also check my post to plan a trip to Greece with children!
Get in touch if you need extra help to plan your trip. If you want to tour West Crete, check my guide. Want more? Join my Private Facebook Group to connect with like-minded travelers who love Crete as much as you do!
Make Sure You've Got Everything For a Hassle-Free Vacation!
Without my Osprey backpack, I never move around the islands…it's a sturdy but light travel partner I just love. For short trips, I carry this crossbody bag. If I drive, I pack my Nikon D7200 and a good travel guide! Lonely Planet's Best of Greece & the Greek Islands.
When it comes to plane tickets, compare prices with a powerful search engine. However, nothing beats traveling by sea in Greece. With Ferry Hopper, you can book in advance at the lowest price.
For accommodation, I use Booking.com.
Traveling to remote places is easier with Discover Cars. Other times, I join organized tours with GetYourGuide, which features anything from cooking lessons to airport transfer!
COMING TO CRETE SOON?
Get in touch and let me know!
Read more:
Top Museums in Rethymnon That You Will Want to Visit
Missing Travel? Eleven Fun Crete Travel-Related Activities to Do at Home!
51 Great Things to Do in Chania (Region) for an Unforgettable Holiday
The Best Day Trips and Tours from Rethymnon, Crete
How to Travel More with Limited Time Off
Top tours, day trips, and excursions from Heraklion
---
You might also want to read:
---