Any holiday is the ideal period to relax, unwind, or go for an adventure of exploration and discovery. But most people wait patiently for summer holidays all year round.
After all, summer is the best time for beach days, hiking in stunning mountain ranges, exploring diverse landscapes, and tasting delicious fresh food. If you're looking for sunshine, sea, and delicious food, then Europe can be just the right place. So, let's see the best European destinations for a summer holiday.
---
Disclaimer: Posts include affiliate links to products or services. I might earn a commission if you make a purchase.
---
Best European Destinations for Summer Holidays
✈️ Find cheap flights with Skyscanner.
For summer holidays, Europe is undoubtedly the best continent for sunny days and warm weather. Also, Europe offers diverse experiences in different countries.
Still, it is no secret that Mediterranean countries are the ideal destination for the perfect summer holiday. But plenty of other European countries are worth visiting in summer for a holiday.
Let's check out some of the best European destinations for a summer vacation you'll never forget!
Greece
With thousands of years old historic sites and landmarks, a gorgeous coastline, stunning islands, a diverse culture, and magnificent nature, Greece is undoubtedly a top summer destination in Europe.
If you are looking for a summer destination where you can relax on the beach all day long while enjoying the sun, sipping at a tasty cocktail, and savoring delicious food, Greek islands like Santorini, Mykonos, and Paros are the best choice you could make.
Italy
You can't have a list of the best European destinations for summer and not include Italy. After all, this beautiful country is undoubtedly one of the most stunning countries in the world.
First of all, Italy has some of the most coastlines in the world. Specifically, the Amalfi coast is a renowned area with gorgeous rocky and sandy beaches.
Also, it is a beautiful area with numerous towns and villages perched on high cliffs overlooking the Mediterranean Sea.
But Italy is also a country of romantic cities like Rome, Florence, and Venice.
Similarly, Tuscany's rolling hills and vineyards offer the perfect scenery if you want a relaxing and romantic summer holiday.
United Kingdom
The United Kingdom has always been a popular destination all year round. It is a country filled with plenty of attractions and various experiences or adventures that can satisfy everyone.
Firstly, London is undoubtedly a must-visit destination loved by couples, young travelers, seniors, and families.
It is a city where you can do numerous things, including taking a selfie with Big Ben, visiting great museums, and strolling around beautiful squares and streets.
But apart from London, summer is the perfect time for road trips in the countryside or visiting other parts of the United Kingdom, such as Wales and Scotland.
For example, Wales is famous for its beautiful beaches, stunning castles, and unforgettable hikes, while Scotland is known for its historic cities, gorgeous valleys and lakes, and unspoiled islands.
Spain
Spain is an incredible country offering unforgettable experiences from delicious culinary adventures to sunny beach days to pilgrim trails in nature.
The best area in Spain for delectable food is Andalucia. Specifically, the cities of Granada, Seville, and Cordoba offer sensational dishes, such as tapas, Jambugo's jamon, and fresh seafood.
For those seeking sunshine and sandy beaches, the best can be found in Ibiza, Mallorca, and Tenerife.
France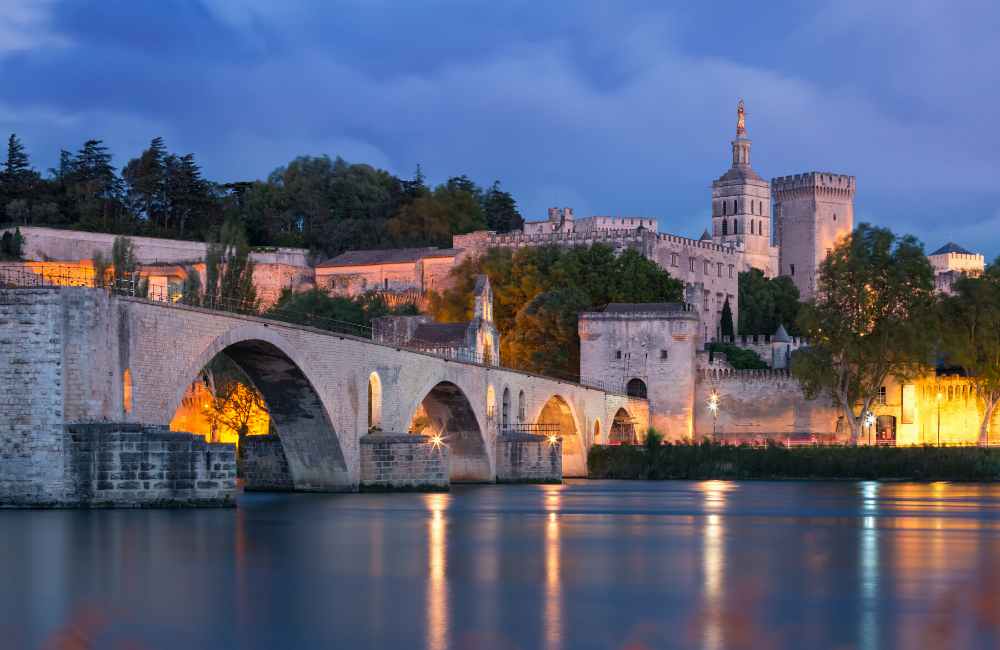 If you choose to discover France you will definitely fall in love with the country, have a blast enjoying gardens or museums, and indulge in some of the best gastronomy in the world!
Personally, I believe that France is one of the best European destinations for summer!
If you're unsure where to start, head south to enjoy the villages in Luberon. Over here, you can make a stop in nearby Avignon or the gorgeous Aix en Provence for a refreshing look at the French countryside.
Alternatively, head to the port city of Marseille for some interesting city life or to Nice for a romantic escape by the sea.
If French wine makes you curious, then nothing like a stop in the gorgeous city of Bordeaux while Lyon is nothing but a foodies' paradise!
Switzerland
Switzerland is known for its jaw-dropping nature and beautiful, colorful cities, offering various holiday styles. Therefore, no matter what you prefer, Switzerland has something for you.
However, undoubtedly, Switzerland is the perfect destination for outdoor adventures, both in summer and winter.
Some of the best experiences include hiking the spectacular Jungfrau region, exploring the picturesque Alpine villages, and skydiving in Interlaken.
If you prefer a more relaxed summer holiday, Switzerland's urban spots are as much as spectacular.
For instance, Geneva is well-known for its charming old town and museums, while Zurich is ideal for cozy cafes and nightlife venues.
Portugal
Technically, Portugal is not a Mediterranean country, but it still has the charming and carefree culture of a Mediterranean country.
Also, Portugal has a rich history, diverse culture, stunning coastline, and mesmerizing nature.
Lisbon is famous for being the second oldest capital city in Europe, so it is a perfect destination to explore Portugal's history and admire various landmarks and museums.
Additionally, Lisbon is the sunniest city in Europe, so it is undoubtedly a fantastic spot for a summer holiday.
Alternatively, you can explore the nine isles that make up the Azores off Portugal's coast. They are the country's hidden gems with magical and serene landscapes.
In fact, they are home to UNESCO World Heritage sights, hot springs, gushing geysers, bubbling mud pots, dark caves, and romantic grottos.
Slovenia
Slovenia is a beautiful country mostly known for its charming and elegant capital city, Ljubljana, and majestic nature.
If you are looking for a beach holiday, Slovenia's coastline may be short, but it has gorgeous beaches.
Otherwise, if you prefer to go for a city break, Ljubljana offers a fantastic experience through cultural and historical attractions and venues.
For instance, Ljubljana has a unique culinary scene and one of the best nightlife in Europe.
Furthermore, Slovenia has some of the most beautiful nature on the continent which makes it nothing but a great summer destination in Europe!
Iceland
As surprisingly as it might be, Iceland is undoubtedly one of the best summer European destinations.
This is because Iceland is Europe's best spot for adventurers. After all, it offers numerous experiences you might not find anywhere else in Europe.
Iceland's weather in summer is between 10 to 15 degrees Celsius.
Ideally, for a summer holiday, you would avoid such temperatures. Still, Iceland's summer is perfect for the country's adventurous experiences, such as ice and lava-caving and glacier, fjords, or volcano hiking.
Alternatively, you can combine adventurous summer holidays with cultural experiences by visiting Iceland's enchanting east or the wild west, where you will find stunning waterfalls and bubbling hot springs.
Croatia
Croatia has become a popular summer destination in recent years, and for a good reason.
Croatia offers stunning sandy beaches with brilliant blue waters as a Mediterranean country. Also, it has more than a thousand islands and is one of Europe's top sailing destinations.
The most popular island is Hvar island, which has trendy bars, exciting nightlife, and exceptional restaurants.
Another popular destination is the coastal city of Dubrovnik, which has been dubbed the "Pearl of the Adriatic."
But apart from beach summer holidays, Croatia offers many other experiences.
For instance, Croatia's capital, Zagreb, is a beautiful city with rich history and culture that you can experience through its various museums, castles, restaurants, and nightlife venues.
Furthermore, Croatia has beautiful, diverse landscapes of mountains, lakes, and waterfalls.
There are many amazing European summer destinations worth a try simply because the continent has everything you might desire.
If you are traveling with kids, there are many family-friendly destinations where children can indulge in beach activities and long exploration days in bustling cities.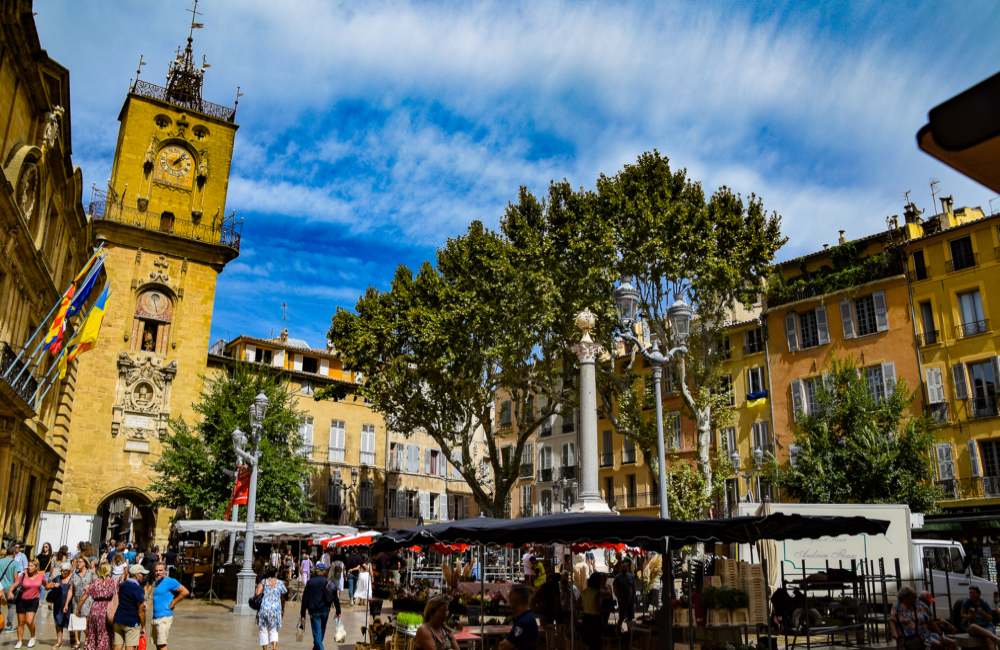 Also, many destinations have fantastic nightlife and adventurous outdoor activities for a wild and unforgettable holiday with friends.
So, depending on whom you are traveling with and what kind of holiday you desire, choose your favorite destination and go for a memorable summer holiday in Europe.
---
Are you planning a trip to Europe this summer?
Let me know in the comments below!
You might also want to read these Europe travel blogs:
---
Pin this Guide to the Best European Destinations for Summer Holidays!
About my blog: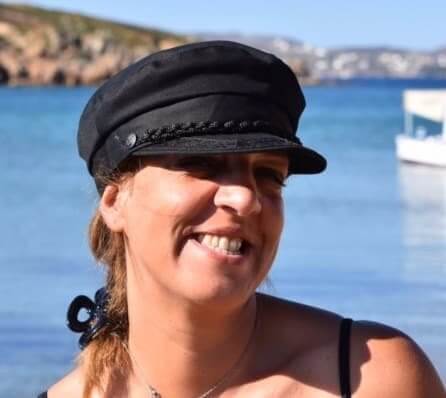 I moved to Crete in 2016. During these years, I learned much about the island.
In Crete, I juggle being a solo mom, hosting culinary tours, and writing for several travel blogs.
I've written for Greek Reporter, published travel guides about Greece, and had more glasses of frappe than any regular person could ever handle.