Usually, when thinking of a holiday, most people imagine hot summer days at the beach, sipping a tasty cocktail. But you can't deny that winter is a charming, beautiful, and blissful time, perfect for a cozy or adventurous holiday.
For beautiful wintry days, Europe is undoubtedly a great destination… And if you don't yet know where to go, in this post, I'll share with you the most amazing European cities to visit in winter…!
---
Disclaimer: Posts include affiliate links to products or services. I might earn a commission if you make a purchase.
---
Top European Cities to Visit This Winter
Many cities offer a magical snowy ambiance and fun or relaxing experiences. Furthermore, except during Christmas, most European cities are crowd-free and inexpensive.
Read on for the most beautiful European cities for the best winter holidays.
Budapest, Hungary
Winter is definitely the best time to visit Budapest. However, be prepared for cold, freezing weather. In January and February, daytime temperatures don't rise much higher than 6°C.
Still, seeing the Hungarian Parliament surrounded by ice drifts on the Danube and the castle sprinkled with snow is a majestic sight. Additionally, you will find grand cafes, extraordinary museums, and boutique shops.
A must-visit is the Hungarian State Opera House. Throughout the winter season, it has fantastic wintery performances such as The Nutcracker and Swan Lake.
Alternatively, if you want to escape the cold, visit the Széchenyi Baths. They are Europe's largest hot spring spas with outdoor and indoor pools that reach 40°C.
Hallstatt, Austria
Austria is famous for stunning castles, numerous museums, and beautiful music halls. Furthermore, Vienna is perhaps one of the most cosmopolitan and visited capital cities in Europe.
But Austria has beautiful towns and villages, perfect for winter holidays. Hallstatt is technically a village, but its fairytale-like setting makes it a fantastic spot for a romantic getaway.
The town features 12th-century churches, candlelit restaurants, and a market square that are especially beautiful during winter.
Furthermore, the village is by Hallstatt Lake and is surrounded by the picturesque snowy Dachstein Mountains, which offer winter activities, such as skiing, snowshoe hiking, and horse-drawn carriage rides.
Venice, Italy
Unquestionably, Venice is one of the top-rated summer destinations. After all, everyone wishes once in their lifetime to ride a gondola and marvel at hundreds of years old buildings, bridges, palaces, and cathedrals.
But during summer, Venice is overcrowded and not to mention the weather is way too hot, making it almost impossible to enjoy the city's unique beauty.
So, winter is undoubtedly the best time to visit this gorgeous city. The canals are quiet and shrouded in mist, making the scenery eerie yet beautiful. Furthermore, the hotels give discounted rates, and you can enjoy Venice's ambiance to the maximum.
Also, during February, you can join in the festivities for the Venice Carnival. You can attend concerts, participate in colorful parades, dress up with elaborate costumes and masks and even learn about the traditional craft of mask-making.
Bruges, Belgium
Bruges is Europe's best-preserved medieval city leaving everyone awed with its colorful architecture and vibrant ambiance. That's why in winter, Burges is a treat.
In December, the temperatures are still mild, allowing visitors to immerse in the festive and Christmassy mood easier. It transforms into a picturesque winter wonderland with light displays, Christmas markets, and beautiful decorations.
Apart from the Christmas markets, the city has plenty of tourist attractions that display the glorious beauty of Belgium's culture, history, and architecture.
Some must-visit spots are the Belfort Belfry and the Basilica of the Holy Blood.
Another must-do thing in Bruges is to visit the historic Craenenburg Cafe and taste their to-die-for Belgian hot chocolate. Also, for more tasty treats, visit The Old Chocolate House and De Halve Maan's brewery.
Edinburgh, Scotland
Edinburgh's gothic buildings covered in snow are a beautiful sight that shouldn't be missed. Generally, Edinburgh has a mysterious vibe that makes you feel as if you stepped back in time.
To experience Edinburgh's wintery beauty, visit its many museums, walk around the Royal Mine, the Edinburgh castle, and hike up on Arthur's Seat to admire Edinburgh's beauty from above.
If you visit Edinburgh on Christmas, be sure to join the Hogmanay Festival. It is Scotland's biggest festival, celebrating the new year. They organize outdoor concerts, fireworks, dancing performances, and markets.
And if you are brave enough, join the Scots at Portobello Beach, taking a dip in the freezing water to welcome the new year.
Then, warm up with a traditional fish and chip supper at The Guild of Foresters on Portobello High Street.
Copenhagen, Denmark
For a relaxing winter break, Copenhagen is the best choice. After all, it is the birthplace of hygge, the Danish concept of coziness or contentment.
The Danish capital has excellent cafes, pastry shops, and Michelin-starred restaurants to get cozy with a delicious meal or hot chocolate and experience the city's wintery scenery.
Still, that doesn't mean there aren't any sights to visit and explore. Head for Nyhavn, the city's beautiful waterfront, and stroll around the quaint quayside houses. In fact, here you will also find Hans Christian Andersen's house.
Furthermore, a must-visit spot is the Tivoli Gardens, a 19th-century amusement park. It offers exotic and quirky designed architecture, thrilling rides, and musical concerts.
Krakow, Poland
Krakow is one of the few cities in Poland with well-preserved medieval architecture. And even though the weather can get very cold, the streets are covered in a festive snow blanket, creating beautiful postcard pictures.
Due to the cold, fewer tourists visit this beautiful city, but that is ideal if you prefer less crowded streets and avoid long queues at must-see attractions. One is the royal castle, Wawel which offers stunning cityscapes and river views.
If you are visiting during Christmas, visit the Christmas market in Rynek Gówny or Main Square. There, mulled wine is sold directly from wooden barrels along with sweet treats to indulge and warm yourself in the cold weather.
But overall, Krakow has a vibrant culture, stunning sights, delicious local cuisine, and excellent drinks to indulge in. It is undoubtedly an all-heart-warmingly magical city.
Zermatt, Switzerland
If you would prefer to have a traditional winter holiday in a scenic atmosphere, Switzerland should be your top destination.
During ski season, Zermatt is a heavenly place. It is a gorgeous resort town at the foot of the country's iconic Matterhorn mountain.
The resort can accommodate many skiers of every skill to enjoy the sport since they have different ski slopes, lessons, and guides. But also here you can enjoy the stunning views of the mountain from the lifts.
However, Zermatt's ​​après-ski is also fantastic. For instance, after tiring yourself while skiing or snowboarding, you can enjoy a Lemon Drop Martini, indulge in alpine cuisine, and have a spa treatment to relax.
Click here to find accommodation in Zermatt.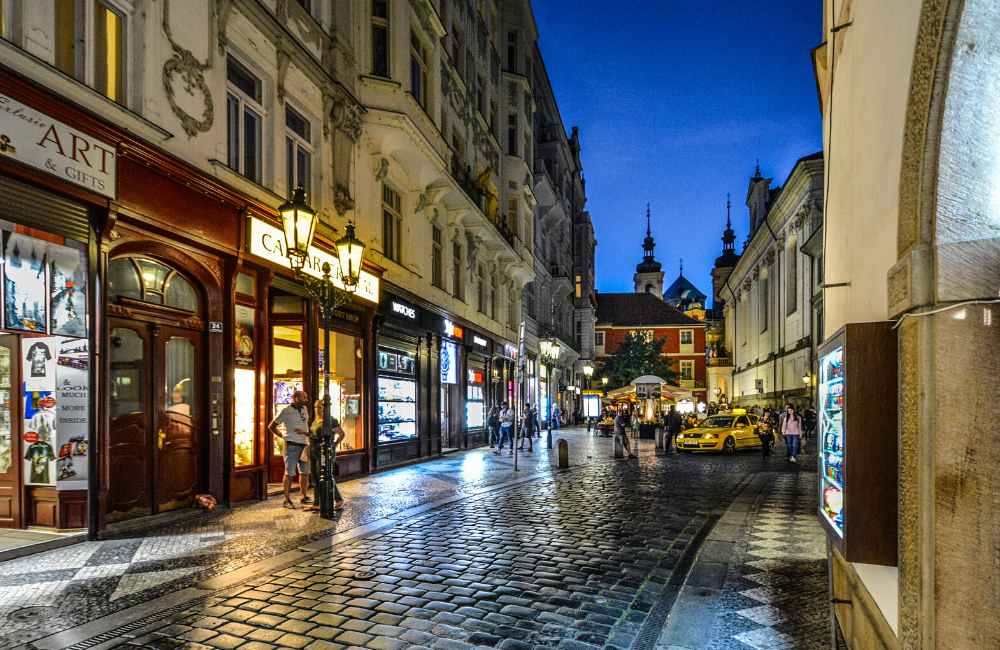 Winter is a magical time for incredible outdoor activities and cozy indoor experiences. And Europe has plenty of beautiful cities allowing you to have all kinds of adventures.
From fairytale-like city breaks to adventurous activities.
---
According to you, what other European cities would be great destinations to visit in winter?
Let me know in the comments below!
You might also want to read these articles about winter destinations:
---
Pin this Guide to the Best European Winter Destinations!
About my blog: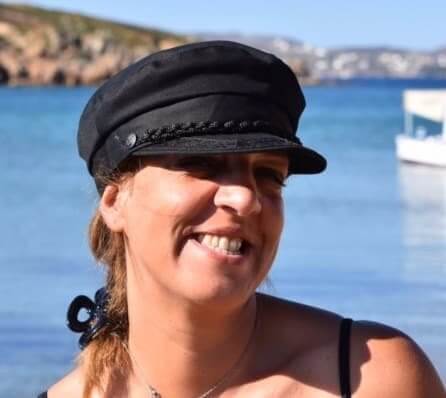 I moved to Crete in 2016. During these years, I learned much about the island.
In Crete, I juggle being a solo mom, hosting culinary tours, and writing for several travel media.
I've written for Greek Reporter, published travel guides about Greece, co-authored DK Eyewitness Top 10 Crete, and had more glasses of frappe than any regular person could ever handle.