Are you low in cash but high in travel spirit? Worry not; here are ten European destinations that are worth visiting and will not break the bank! And that includes both living and transportation costs since low-cost airlines serve these destinations. That sounds like a great deal, right?
Keep reading to discover ten spectacular budget-friendly European cities for a short getaway!
---
Disclaimer: Posts include affiliate links to products or services. I might earn a commission if you make a purchase at no extra cost.
---
Top European Cities to Visit on a Budget
In no particular order, these are some of the best inexpensive European destinations that you need to check out… plus a cheap outsider too!
Tallinn
The Perfect Budget-Friendly Substitute for the Nordic Cost
If you want to visit Northern Europe and Scandinavia sounds too expensive, the Estonian capital is a great alternative and one of the best places for a weekend getaway in Europe. Because of its small size and walkability, Tallinn will prove a lot cheaper than you thought.
When it comes to free activities in town, you are in for a treat. Walking the Toompea Hill will leave you in awe of the views over the Old Town rooftops and rising church steeples.
And if that is not enough, add to the itinerary the hipster Kalamaja District or the Linnahall Soviet-era Structure, to name only a few.
Gdansk
A Budget Traveler's Goldmine
Whether looking for a cheap winter city break in Europe or a summer destination in the Baltics, you can never go wrong with Gdańsk, one of the cheapest cities in Europe!
Although relatively untouched by mass tourism, this Polish seaside city will leave you in awe of how beautiful and inexpensive traveling here can be.
Think of picturesque streets, colorful buildings, delicious local cuisine, and a scenic waterfront that invites you to the best free activity ever: walking!
But there's a lot more. You can climb the top of Europe's largest brick church, visit iconic fountains, or explore the city's many museums and cultural centers.
Krakow
Where the Awesome Factor Meets the Budget Element
One of the cheapest places to travel in Europe, Kraków is the epitome of value for money! Not only do you get the chance to explore the jewel of Poland, but everything is so inexpensive that it makes you wonder if there is a catch. And there is none!
After you walk one of the biggest and prettiest medieval town squares in Europe, prepare to visit the Wawel Royal Castle or explore the Jewish Quarter.
And to top it all, note that Kraków's best museums offer free entry once per week!
Budapest
Big and Pretty, All with a Low Price Tag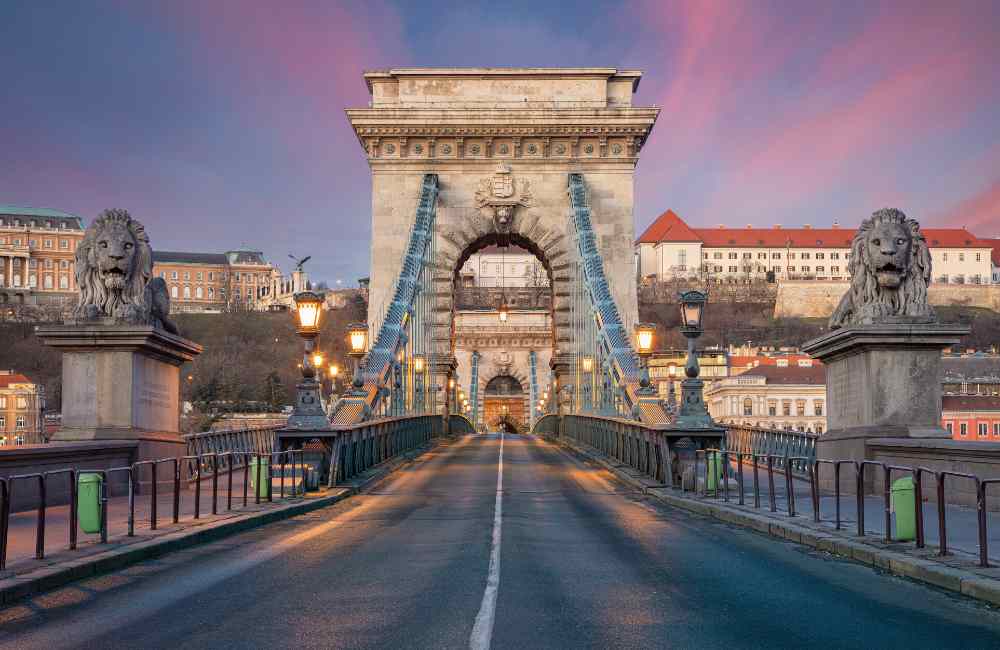 One of Europe's best cities for weekend trips is no other than Budapest, the chaotic yet scenic and budget-friendly capital of Hungary.
Known as the Pearl of the Danube, Budapest will captivate you with its rich architecture and stunning landscape, not to mention its diverse cultural background.
However, one of the biggest reasons you will fall in love with the city is how little you can spend while still having the time of your life.
Plan for activities such as hiking Gellert Hills for those gorgeous city views, reading a book or two at Ervin Szabó Central Library, or exploring the Great Market Hall for specialty food and traditional goods.
By the way, did I mention that drinking here feels like a bargain?
Graz
The Marvelous Student City with the UNESCO Status
Although we all vivid travelers like to visit Vienna, our wallets don't always agree. Thankfully, Graz, the second largest city in Austria, is an excellent alternative for relatively inexpensive European vacations.
A big reason for Graz's surprisingly many budget-friendly options is the sheer number of students living in the city.
Among all things, you will appreciate how compact and walkable both the city center and the entire town is. Hike the castle hill of Schlossberg, or climb the two spiral staircases inside the Burg Church.
For less uphill tasks, walk the tunnel connecting the historic old town with the Clock Tower, or admire the modern bridge "island boat" Murinsel, all for free!
Bucharest
One of the Most Inexpensive European Capitals
If you are after cheap European vacations for families, look no further than Bucharest. The Romanian capital may be bustling and rather chaotic, but it has been off the tourists' radar for so long.
What does that mean? The city is absolutely wallet-friendly!
For example, you can have a complete fine dining experience for less than 80 euros for an entire family of four. However, that's not the only reason to travel to Bucharest.
You'll also have the chance to admire the city's Arch of Triumph, visit museums for free, or explore the Old Town!
Split
The Croatian Outpost for Beauty and Budget Holidays in Europe
For one of the most unique weekend getaways in Europe, you may want to plan a trip to Split, Croatia's second-largest city.
Compared with other Mediterranean towns, Split is relatively inexpensive and home to gorgeous buildings, unique architecture, and some of Europe's most idyllic shores.
Hiking, site-touring, swimming, or sunset-watching are some of the main activities here. Plus, if you like to party, you are in for a treat.
Split is one of the best places to stay in the Balkans for nightlife. You'll enjoy a vibrant atmosphere while trying low-priced drinks and cocktails around the city.
Thessaloniki
The Greek Getaway of Austerity
If you think Greek destinations are a bit pricey, you must visit the country's second-largest city to change your mind.
Although, as a Greek, I am subjective, I think Thessaloniki is one of the best and most budget-friendly cities to explore in winter or summer.
You'll find everything here: free-admission archaeological sites and museums, cheap gyros and delicious local cuisine, a vibrant and low-cost nightlife scene, and of course, the city's iconic walkable waterfront.
You name it, Thessaloniki has it.
Nimes
Western Europe's Answer to Budget-Friendly Escapes
As you might have noticed in this list already, most of the budget-friendly destinations in Europe lie in the eastern half of the continent.
However, this doesn't mean there are no exceptions. Nimes in southern France is one such lovely, cute town ideal for a summer or winter holiday in Europe.
Because of its past as an important Roman outpost, Nimes is a marvel of ancient architecture and monuments.
Among all the beautiful Roman artifacts, you'll love the city's well-preserved Amphitheatre and Maison Carrée Temple.
That doesn't mean the modern side of the city is any less spectacular, though, especially when it comes to food and the Les Halles market!
Fez
The Outsider that Deserves All Our Attention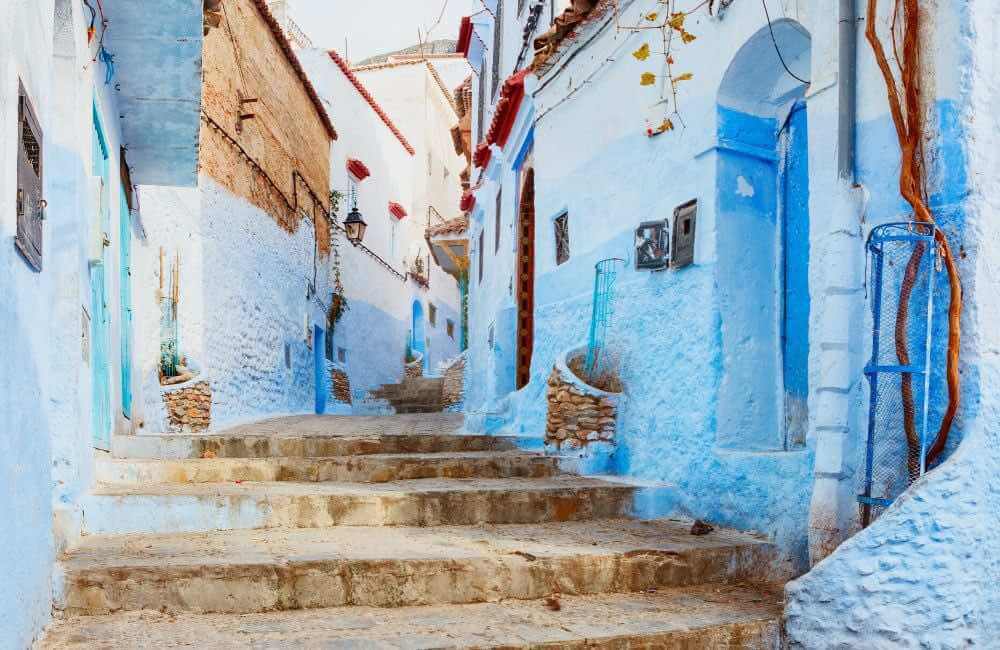 Finally, if you are like me and prefer something hotter, you'll love Fez. It is one of the best warm winter destinations close to Europe.
Well, Morocco is not precisely Europe, but it is so nearby that it could very well be. And low-cost airlines make that trip so inexpensive that I wonder why I still have to pitch for it.
If you are still reading and not looking for flight tickets to Fez, think again. We are talking about an exotic destination a couple of hours away from many European capitals!
Imagine walking in tiny Moroccan alleyways, passing by breathtaking palaces, museums, mosques, and exquisite local restaurants. And the best thing of them all? Morocco is a total bargain!
Europe may have a reputation for being expensive, but that only applies to certain places – usually the touristic ones.
Thankfully, as you have seen in this list, holidays in Europe don't need to break the bank. You just need to visit the pretty yet relatively undiscovered parts of the continent!
If you have been to any of these places or want to recommend something else, we can't wait to read your comments. This list can be endless, really! After all, our world is quite awesome!
---
What other inexpensive European destination would you add to this list?
Let me know in the comments below!
You might also want to read these other articles:
---
Written by Dimitrios Tsevremes
Passionate about travel, spirituality, and sports, I have lived in 5 countries and traveled to more places than I have counted. Writing, for me, is a way to express myself and my creativity. Whether I write for my blog or a freelancing gig, I always fall in love with the process and often lose my sense of time. If you want, you can check out more about me and my work here.
Pin this Guide to the Best Affordable European Destinations for Your Travels!
About my blog: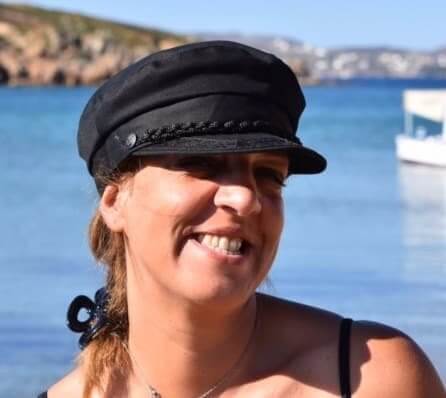 I moved to Crete in 2016. During these years, I learned much about the island.
In Crete, I juggle being a solo mom, hosting culinary tours, and writing for several travel blogs.
I've written for Greek Reporter, published travel guides about Greece, and had more glasses of frappe than any regular person could ever handle.