France is well known for its lovely street markets with stalls laden with fresh fruit, vegetables, and gorgeous flowers. At most food markets you will find stalls selling meat, fish, local cheese, and freshly-baked bread.
Often there is a stall marked traiteur and these sell homemade meals that are ideal to reheat in holiday accommodation. If you fancy the fun of shopping in traditional Parisian style here are the city's top ten street markets!
---
Disclaimer: Posts include affiliate links to products or services. I might earn a commission if you make a purchase.
---
ARE YOU PLANNING YOUR TRIP TO FRANCE LAST MINUTE?
Be sure to book accommodation and tours in France ahead of time to ensure availability!
📍 Top tours in France:
🛌 Top picks for places to stay in France:
🚗 Looking for the best way to get around France? Check car rental rates for France now.
💳 Use WISE as a digital card and top-up from the app no matter where you are. Wise is one of the best cards for overseas travel!
Still Don't Know Where to Stay in Paris?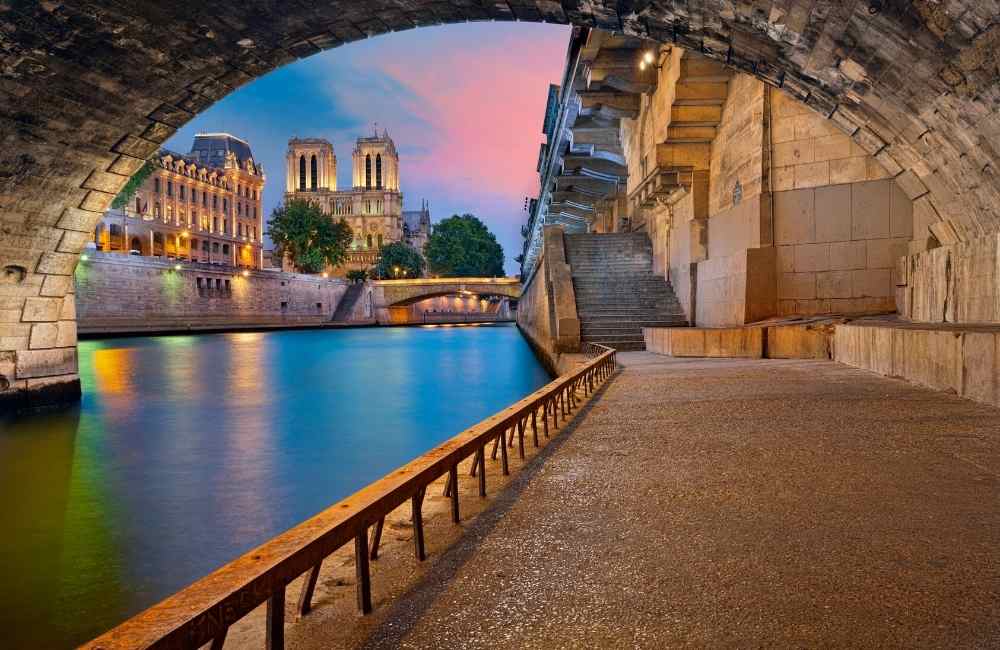 If you're looking for the perfect place to stay in Paris during your winter adventure, check out these suggestions!
Convenient: New Orient Hotel
Located in the tranquil 8th arrondissement, this affordable 3-star hotel is only 2 kilometers from the Opéra Garnier and the Arc de Triomphe. Only 500 meters from Saint-Lazare Train Station and 350 meters from Villiers Metro Station for direct access to the lively Montmartre area.
Click here for more information and to get the latest prices.
Mid-range: Select Hotel
Ideal location in the 5th arrondissement, this 4-star hotel is ideal if you want to stay in the Latin Quarter! Select Hotel is only 900 meters from Notre Dame Cathedral, about 5 minutes from the Jardin du Luxemburg. There are several metro stops (such as Saint Michel) surrounding the hotel making Paris' attractions very accessible.
Click here for more information and to get the latest prices.
Luxury: Hôtel Du Jeu De Paume
You won't find any more central location than the famous Ile Saint-Louis on the Seine, a 5-minute walk from Notre Dame Cathedral. The hotel is 300 meters from Pont Marie Metro Station and a 10-minute walk from the Marais district. Saint-Michel Notre-Dame RER Train Station (for direct access to Charles de Gaulle Airport) is a 10-minute walk away.
Click here for more information and to get the latest prices.
Top Street Markets in Paris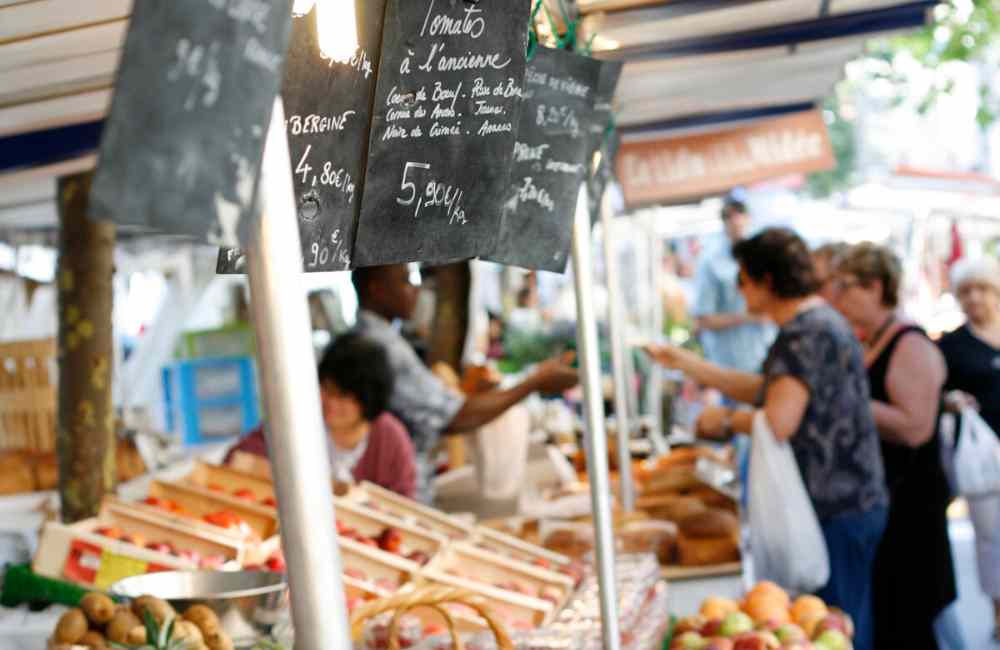 There are 69 markets in Paris and a further 13 covered markets in the capital.
As well as these traditional street markets selling the best of French produce, Paris also has some great flea markets which are the ideal hunting ground for some great souvenirs. Check out the street markets we love:
Marché Couvert Les Enfants Rouges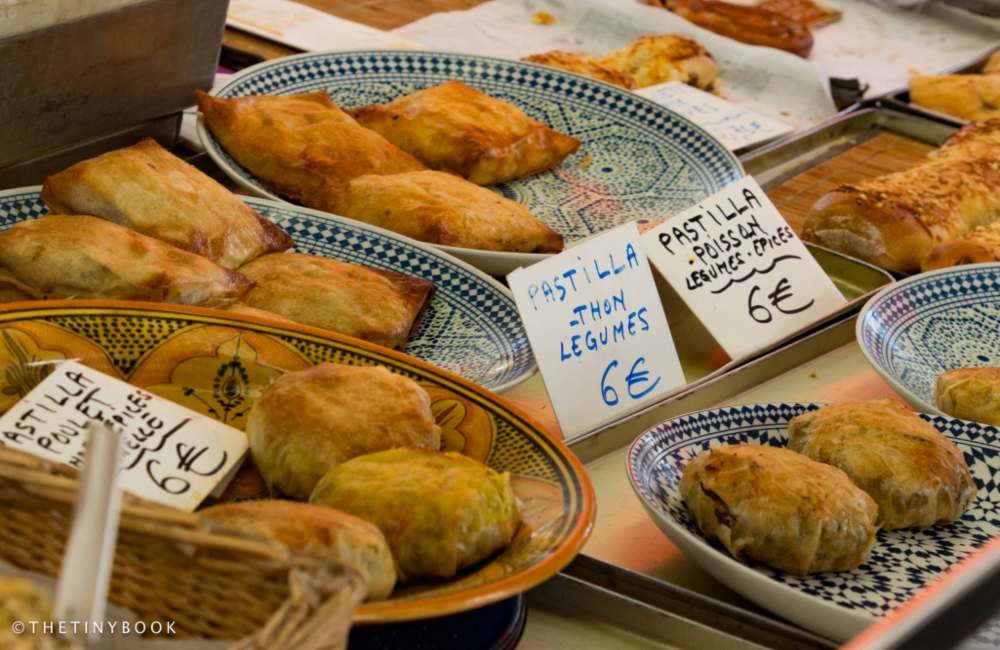 This is one of the city's oldest markets dating from 1615, and it gets its name from the orphanage that used to stand on the site.
The site in Haut Marais, close to rue de Bretagne, (Le Marais district, 3rd arrondissement) lay untouched for many years but was opened as a gourmet food market in 2000.
The market has numerous stalls with all types of tempting meals to sample from Lebanon, Japan, and different African countries. Here you will find great Italian pasta dishes and tasty tagines too. There are also several stalls selling organic foods.
More info here.
Where:
39 Rue de Bretagne, Le Marais.
Opening times:
Tuesday to Thursday: from 9 am to 2 pm and from 4 pm to 8 pm.
Fridays and Saturdays: from 9 am to 8 pm
Sundays: from 9 am to 2 pm
Mondays: Closing day
Marché d'Aligre (also known as Beauvau)
Marché d'Aligre is another of the city's oldest markets and is still really popular. The market is situated in the 12th arrondissement and is held every day except Monday.
At the top end of the street, you will find stalls filled with fresh fruit and vegetables as well as antique shops. The covered part of the market is held in three large halls with gorgeous architecture and specializes in meat and fresh fish, coffee, and fresh herbs.
More info here.
Where:
Rue d'Aligre et Place d'Aligre, Bastille – Bercy
Opening times indoor market:
Tuesdays to Fridays from 9 am to 1 pm and from 4 pm to 7.30 pm
Saturday from 9 am to 1 pm and from 3.30 pm to 7.30 om
Sundays from 9 am to 1.30 pm
Mondays: Closing day
Opening times outdoor market:
Tuesdays to Fridays from 7.30 am to 1.30 pm
Saturdays and Sundays from 7.30 am to 2.30 pm
Mondays: Closing day
Marché International de Rungis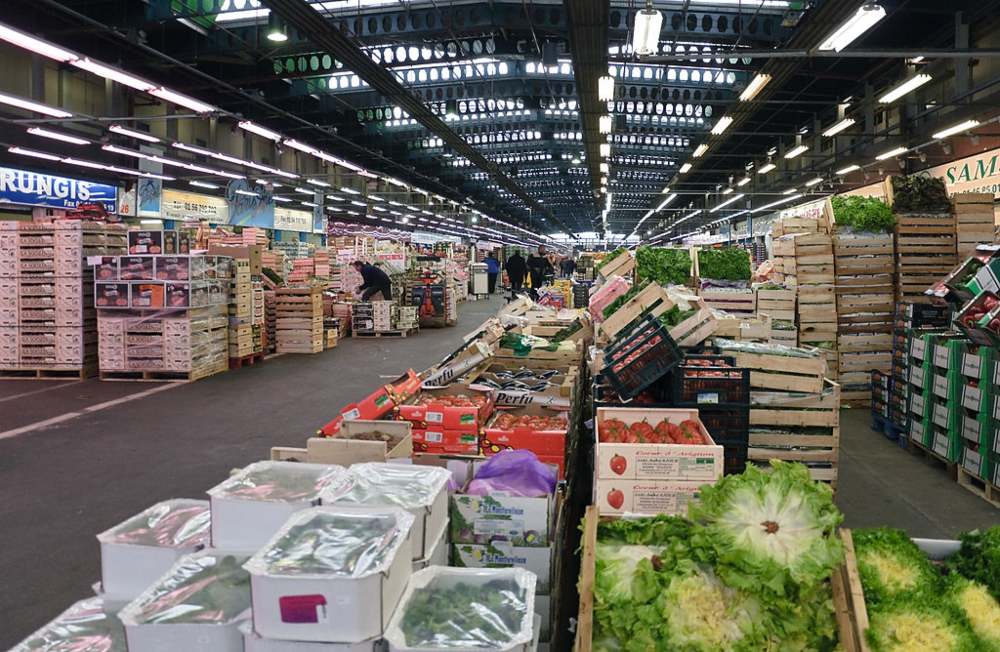 This market is a must-see since it is the largest wholesale food market in the world! It is huge and covers 232 hectares and it is an essential hunting ground for all Parisian chefs.
This place has an incredibly long history as it was founded in the tenth century!
The market is not in its original position as it had to be relocated in 1969 because it was simply growing too big for its original site. Today, Marché International de Rungis is situated on the southern fringes of the city but is very accessible by train.
This is a wholesale market, offering deals in meat, fish, fruit, vegetables, and flowers. All of them are of the best quality. Although it does not sell to private customers, it is nevertheless, well worth seeing.
Curious green fact: The market recycles all its waste and the power generated is used to heat both the market and nearby Orly Airport.
More info here.
Opening times:
Every day from 4.30 am to 8 am (wholesale hours)
Some stalls operate at different opening times
Click here for further information.
Marché Rue Montorgueil
If you are a foodie, you will certainly love this market!
Rue Montorgueil is now pedestrianized so that visitors to the market can wander at leisure. There is plenty to see with stalls showcasing an amazing array of cheeses and bread.
The wonderful patisserie at Stohrer is the oldest in Paris too!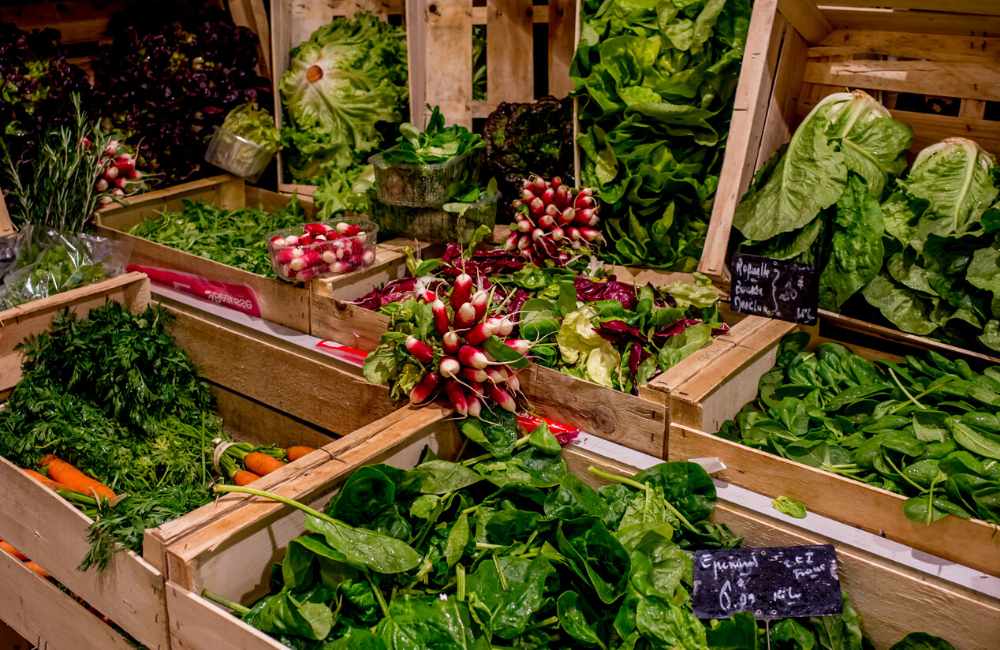 There are stalls selling fresh fish, meat, and vegetables and there are many other vendors offering delicious ready-made dishes.
There are great cafés for when you are tired. You will also find numerous chocolatiers and other stalls selling excellent Normandy cider.
More info here.
Where:
Rue Montorgueil, 1st arrondissement.
Opening times:
Tuesdays to Saturdays from 8 am to 1 pm and from 4 pm to 7 pm
Sundays from 9 am to 1 pm
Closing day: Mondays
Marché Bastille
This market is huge and takes place in Boulevard Richard Lenoir with the Colonne de Juillet in Place de la Bastille as its impressive backdrop.
Marché Bastille houses more than 100 stalls selling excellent cheese, fruit, saucisson, meat, and fish. There are craft stalls too selling batik products as well as colorful jewelry and leather bags and shoes.
On Saturday, the market is totally transformed as it becomes Le Marché de la Creation Bastille and is filled with paintings and an array of other handmade crafts.
More info here.
Where:
2018 Bd Richard-Lenoir, Bastille.
Opening times:
The market takes place twice a week, on Thursdays and Sundays from 7 am to 3 pm
Marché Mouffetard
Situated in a crowded, cobbled market street, with pretty buildings as its backdrop, this market is such a fun place to visit!
There are endless high piles of jewel-bright fruit and vegetables. There are stalls selling game and charcuterie while others have tempting pâtés, seafood, cheese, and irresistible pastries.
Some vendors sell organic produce and fair-trade items too.
More info here.
Where:
139 Rue Mouffetard, Latin Quarter.
Opening times:
Friday and Sunday mornings
Le Marché Biologique des Batignolles
If you want to buy the best quality and freshest organic produce, this is the market for you! It is quite a small and compact market but is very popular. This market is one of three organic markets in the city and the most popular.
More info here.
Where:
34 Boulevard des Batignolles, 17th arrondissement.
Opening times:
This market is held on Sundays only between 09.00-15.00.
Marché aux Fleurs et Oiseaux
This delightful central Parisian market has drawn people since the nineteenth century. The market is both on the street and in an indoor area and is situated just north of Île de la Cité, on Place Louis Lépine.
Since 2014, the market has also been known as Marché aux Fleurs Reine Elizabeth II.
Translating as the Flowers and Birds Market, over here you can find flowers to suit every budget, including cheap bunches of pretty seasonal flowers to the most exotic blooms.
On Sundays, the market completely transforms its character when it also becomes a bird market filled with feathered friends of every type imaginable.
More info here.
Where: 37 Place Louis Lépine, Île de la Cité.
Opening times:
Mondays to Saturdays from 9.30 am to 7 pm
Sundays from 8 am to 7 pm
Brocante des Abbesses
Brocantes are popular places in France where you can buy beautiful second-hand items. The name comes from the verb brocanter which means to deal second-hand goods.
Brocante des Abbesses is a small market situated at Montmartre and takes place on Sundays, this makes it the ideal place to go after a leisurely breakfast!
It is a lovely market and much frequented by locals. You will find all types of treasures on sale including paintings, ornaments, vintage postcards, and all sorts of curiosities.
There are several coffee shops for much-needed refreshment stops.
The market is easy to reach using the Metro to Abbesses (yes, that's the metro station with a warning site regarding the many steps you need to climb to leave the station!). Once there, head to Place des Abbesses (18th arrondissement).
More info here.
Where:
Place des Abbesses, Montmartre.
Opening times:
Sundays from 7 am to 7 pm
Marché aux Puces de Saint Ouen
If you like flea markets, you will love this market as it is said to be the largest flea market in the world! This market stands on the periphery of the city and is actually made out of several villages joined together by numerous streets – some covered and others not.
All of these alleys are packed with numerous antique traders. You will be amazed at the market's size… it's huge, covering seven hectares and hosting 3,000 traders.
Different areas in the market specialize in certain items. In the area known as Marché Malassis, you will find antique toys, vintage cameras, and pieces of furniture, while Marché Dauphine specializes in furniture and ceramics.
Marché Biron is the place to go for beautiful and expensive lighting and furniture. Marché Vernaison is great because it has a little bit of everything including vintage fashion and some great old books and prints.
If you find something you like, it is perfectly acceptable to bargain. You will find the best stalls at the back of the market towards the Garibaldi line.
Locals tell how prices in the market are linked to the weather, so cold and wet days are good times to visit, and also August when many Parisians are away on holiday!
More info here.
Vintage Paris & St Ouen Flea Market Walking Tour: Discover this incredible market with a local and learn everything about each market section.
Click here to learn more and book this experience.
Where:
Rue des Rosiers, Porte de Clignancourt, 18th arrondissement.
Opening times:
Mondays from 11 am to 5 pm
Saturdays and Sundays from 10 am to 6 pm
Fridays from 8 am to 12 pm
Closed on Tuesdays, Wednesdays, and Thursdays
As you could see, Paris offers some unique markets where you will experience the essence of the city. Places where you will find incredible gastronomic products and unique mementos, but also ideal to mingle with the locals and get to know old-time traditions…
Because, in the end, is there any better souvenir than these amazing experiences?
---
Planning a visit to any of Paris street markets?
Let me know in the comments below!
You might also want to read these articles:
Pin this Guide to the Top Paris Street Markets for Your Upcoming Visit to France!
About my blog: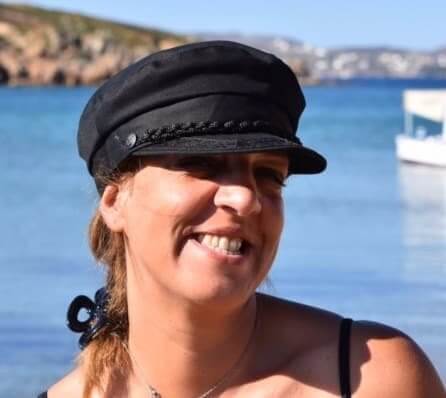 I moved to Crete in 2016. During these years, I learned much about the island.
In Crete, I juggle being a solo mom, hosting culinary tours, and writing for several travel blogs.
I've written for Greek Reporter, published travel guides about Greece, and had more glasses of frappe than any regular person could ever handle.