Standing at the confluence of the Rhône and Saône rivers and 391 kilometers southeast of Paris, is Lyon, France's third largest city and owner of a rich 2,000-year history. Dynamic and full of life, there is never a dull moment in this city. If you're planning your next trip over there, read on to discover everything about the best things to do in Lyon!
---
Disclaimer: Posts include affiliate links to products or services. I might earn a commission if you make a purchase, at no extra cost.
---
What to Do in Lyon, France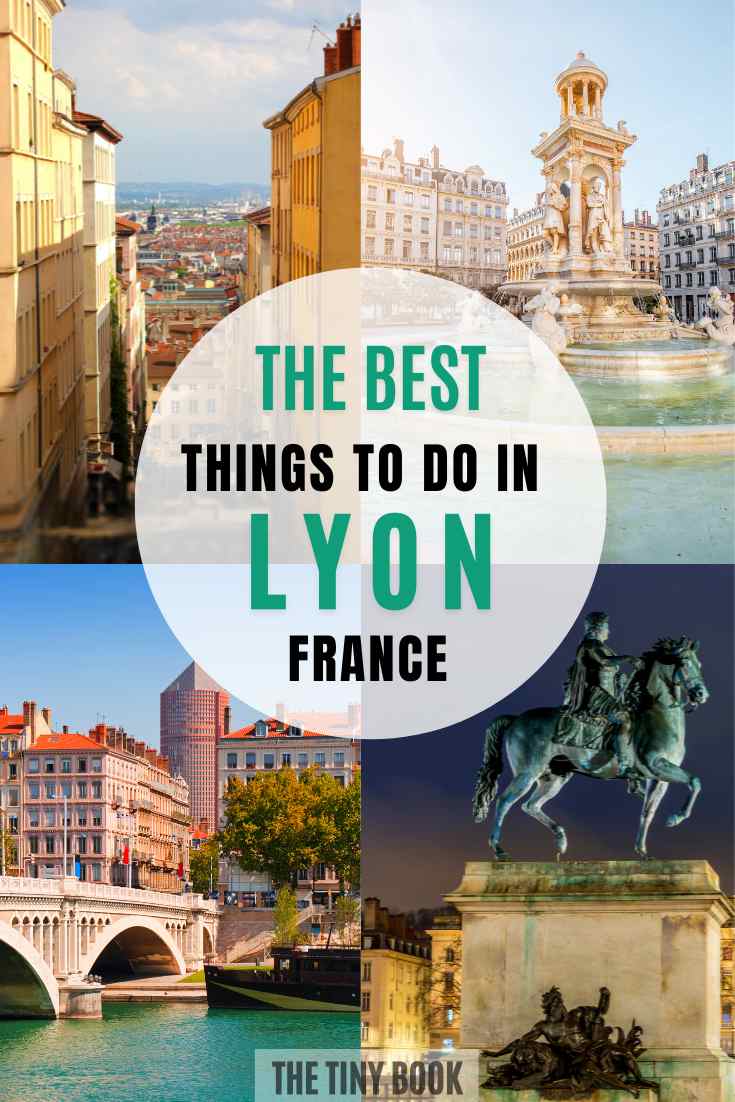 Basic Things to Know about Lyon
But first, get ready for France
RESOURCES TO PLAN YOUR TRIP TO FRANCE!
Book your flight: I use Skyscanner to compare prices before booking a plane ticket.
Book your accommodation: I've tried many different platforms for accommodation, but none of them beats the advantages of Booking.com.
Book your car: The best way to find an affordable car to rent is to use a powerful search engine that compares all the rental companies in the market. I use Discover Cars.
Book your tours: Live unforgettable adventures and cultural experiences with Get Your Guide. For instance, you can visit the Louvre Museum skipping the line, discover the City of Wine in Bordeaux, take a day trip to the Champagne region, or enjoy a day in Disneyland Paris.
Don't forget travel insurance: Things can go wrong at times, but travel insurance will protect you against illness, injury, theft, and cancellations. I recommend Safety Wing for peace of mind.
Where is Lyon?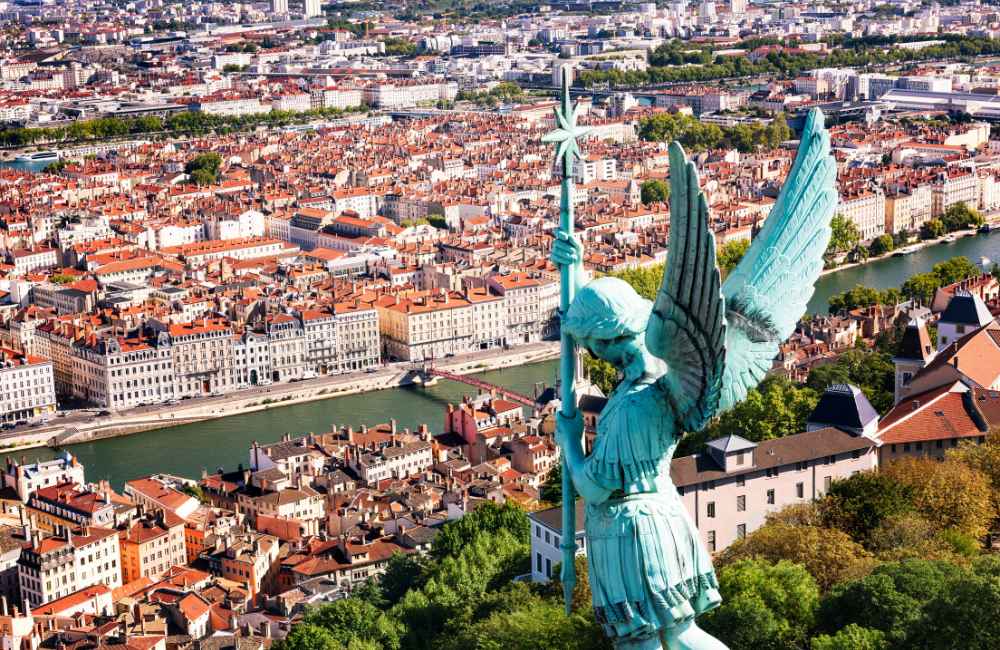 Lyon, (often also spelled Lyons in English) is an important metropolitan area in France located at the confluence of the Rhône and Saône rivers, in the northwest area of the French Alps.
It boasts a central position in the country, thus being relatively close to Paris (less than 400 kilometers), Marseille (about 280 kilometers), and Saint-Étienne (50 kilometers). This makes train travel to Lyon fast, easy, and comfortable from several cities in France.
How to Get to Lyon and How to Move Around?
Lyon is home to Saint-Exupery Airport (isn't that name enough to make you want to book a trip to Lyon?!)
This modern airport gets daily flights from all over Europe and it is also connected to a train station that takes you to the city center, located about 25 kilometers from the airport.
You can travel to Lyon by train from Paris, the trip is less than two hours if travel by high-speed train. The trip by car from Paris to Lyon lastas a bit more than 4 hours.
You will cut the journey time by half if you travel by TGV (high-speed) train. Trains to Lyon often leave from Paris' Gare de Lyon and you need only two hours to get there.
Lyon City Card
Check out this transport pass for 1-4 days, including RhôneExpress tickets which will take you from the airport to the city center and back!
The card offers super value for money, you can enjoy unlimited access to public transport, an airport transfer, 23 museums, cruises and a guided tour.
Travelers wishing to explore the south of France by car can start their adventure from Lyon and end it in Marseille, on their way, they can stop in unique cities such as Avignon or Aix en Provence or also discover the Luberon villages.
As with many important cities in France, your best bet to move around Lyon will be the metro. Several metro connect the different areas in the city center. The best way to visit Fourvière is by funicular (you will certainly enjoy the views!).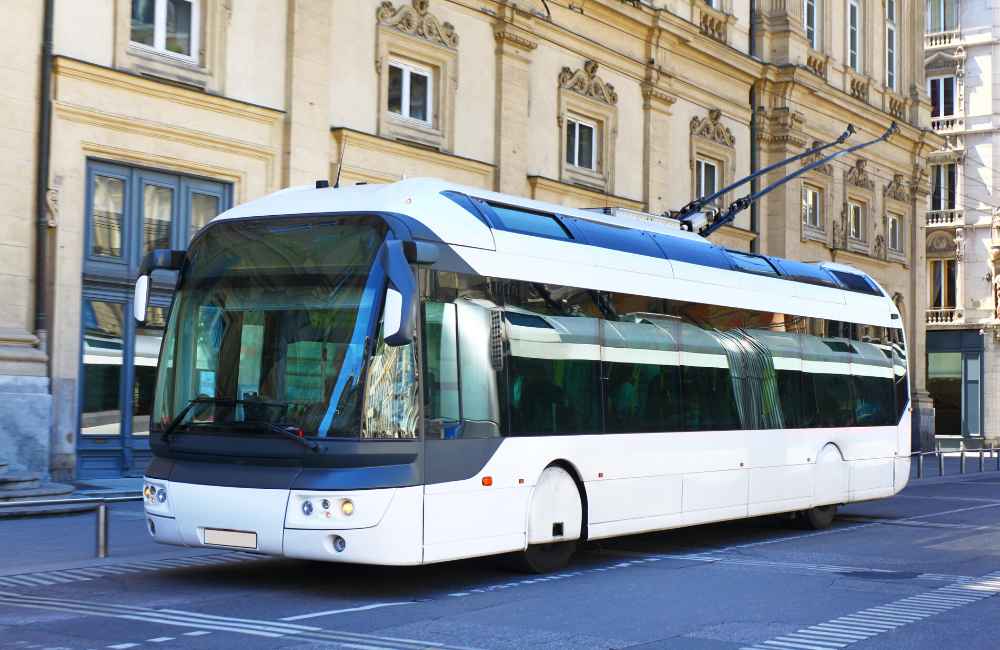 Additional means of transport in town include la ficelle (cable cars), an efficient bus network, and a modern tram system.
In general, Lyon's transport system is fast and quite efficient, however, some parts of the center can be much more enjoyed on foot or by bike.
>> If you have just a few hours to discover Lyon, then jump on a hop-on-hop-off bus and discover the best of this great city in just a few hours!
Best Time to Visit Lyon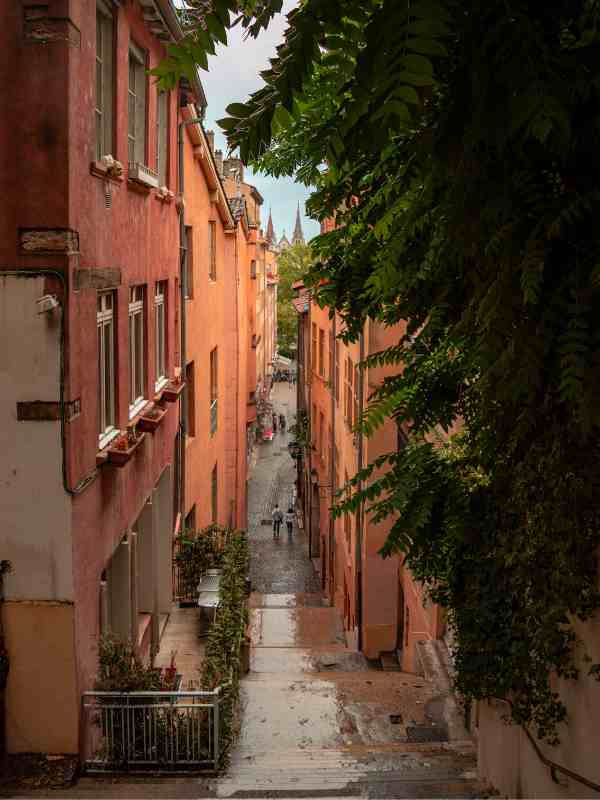 Even when the city enjoys warmer days and pleasant temperatures during the heart of the summer, Lyon is much more enyojable at the end of summer and the beginning of fall, when summertime tourists go back home, leaving behind an empty city, crisp weather, and warm foliage on the trees that dot the city.
Winter (from November to March), there are less hours of daylight to explore, but, during the first weeks of winter, a Christmas atmosphere invades brings a different vibe to the city.
Despite being cold and dark months, this time of the year guarantees better prices both for plane tickets and accommodation.
In short, the hottest month in Lyon is July while temperatures drop the most in January.
Why you Should Travel to Lyon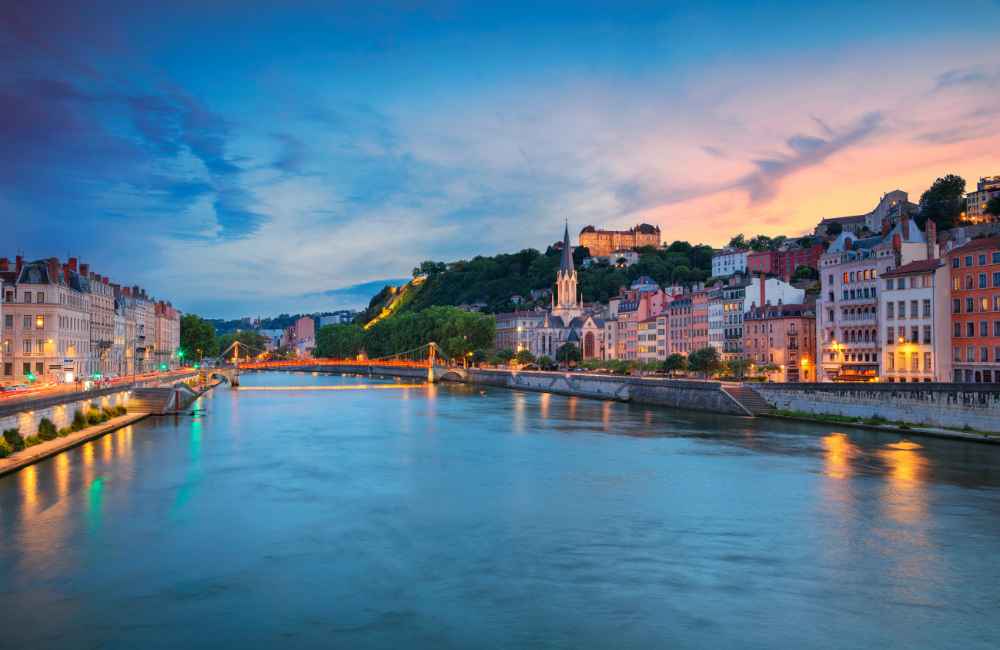 Lyon was the capital of the Gauls during the days of the Roman Empire and during the Renaissance, the city became a major economic hub famous for its silk production.
Today, Lyon is best known for its gourmet foods as well as its historic landmarks and for the four-day Fête des Lumières, which begins on 8 December and has earned Lyon the nickname "Capital of Lights".
This dynamic city is also a major center for banking and chemical, pharmaceutical and biotech industries. Lyon is also home to the headquarters of many European organizations and it also has huge student population.
Where to Stay in Lyon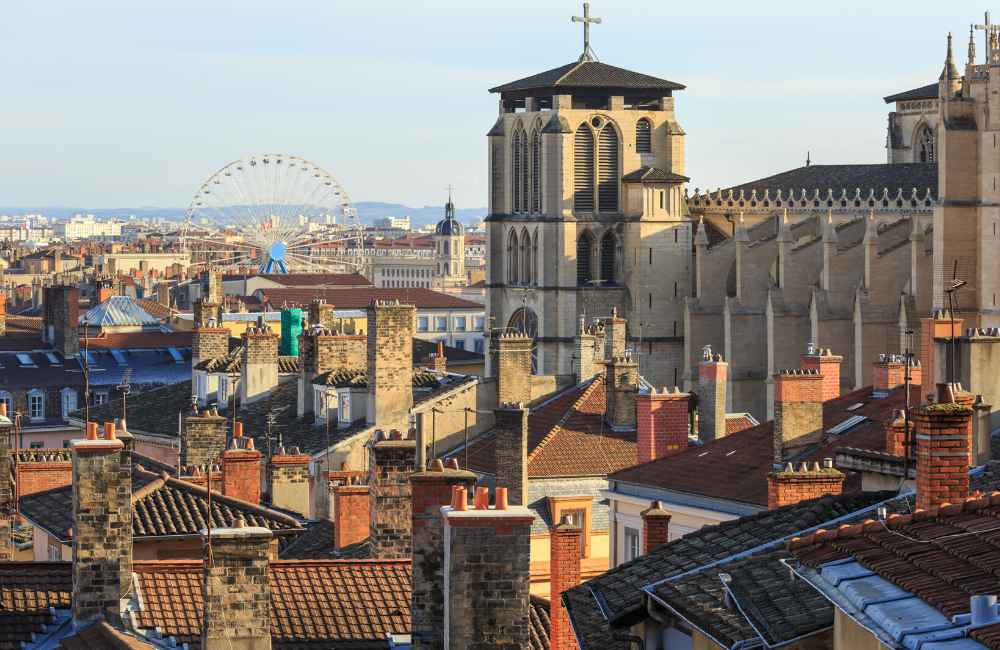 There is no shortage of accommodation in Lyon for every pocket. These are the places I suggest checking out when planning your Lyon stay:
Luxury: Sofitel Lyon Bellecour is a five-star hotel only 400 meters from the city center, in the second arrondissement. The hotel comes with a wellness area and a fitness center while all rooms and suites have free soft drinks minibar and some rooms have views of the River Rhône. On the premises, there is also a cocktail bar and a refined restaurant serving seasonal Lyonnaise cuisine.
Click here for more information and to get the latest prices.
Top Things to Do in Lyon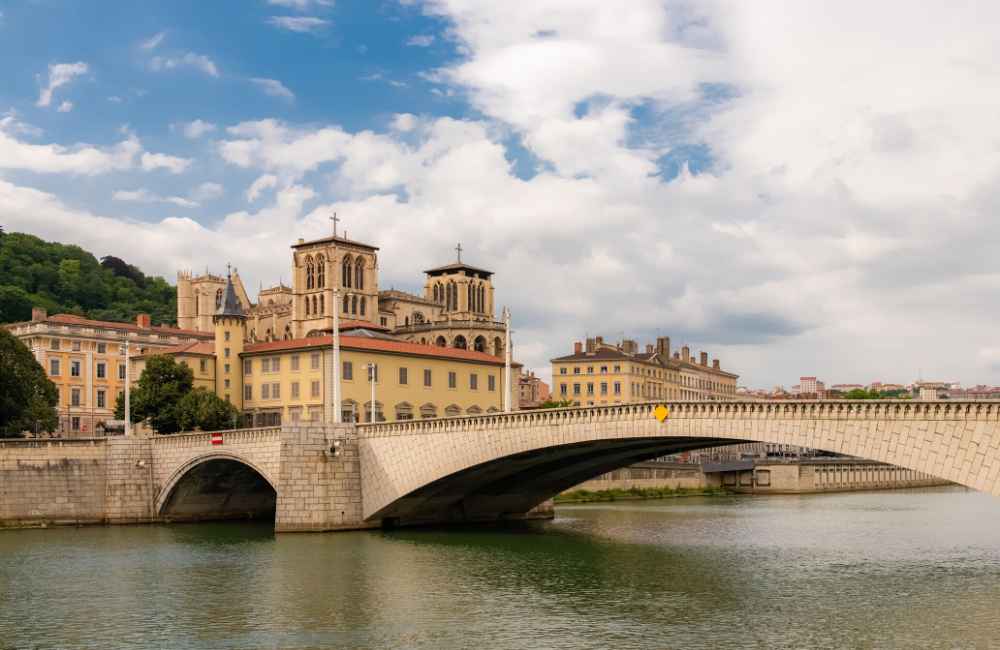 Let's now discover the top Lyon attractions and all the things you can do during your time in town. In no particular order, these are the best things to do in Lyon:
Walk the Streets of Vieux Lyon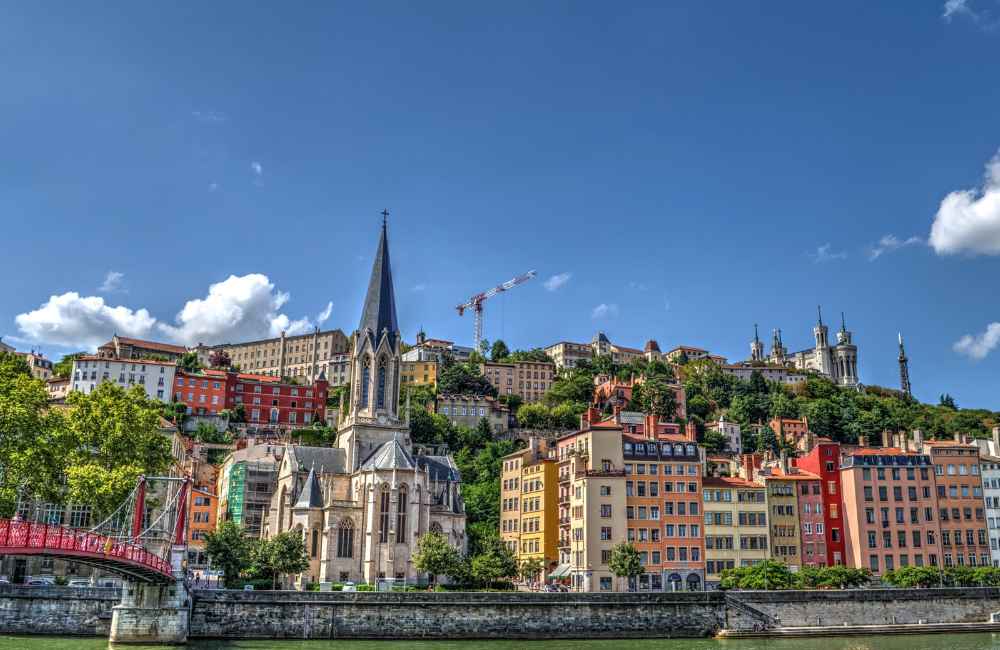 At one time, there were more than 180,000 silk looms in Lyon and the city's silk industry was really thriving, attracting merchants from all over France as well as further afield, including Germany and Italy.
Lyon's merchants prospered and built gorgeous mansions. Today, more than 300 of them can still be admired in the Saint-Jean, Saint-Georges, and Saint-Paules districts of the city.
Still visible in Lyon are numerous cobbled streets and houses with terracotta roofs as well as hundreds of traditional Lyonnaise restaurants.
>> Traveling on a budget? Check out this downloadable audio guide to Vieux Lyon that helps you discover the best of this old district on your own!
Click here for more information and the latest prices.
Admire the Basilica of Notre Dame de Fourvière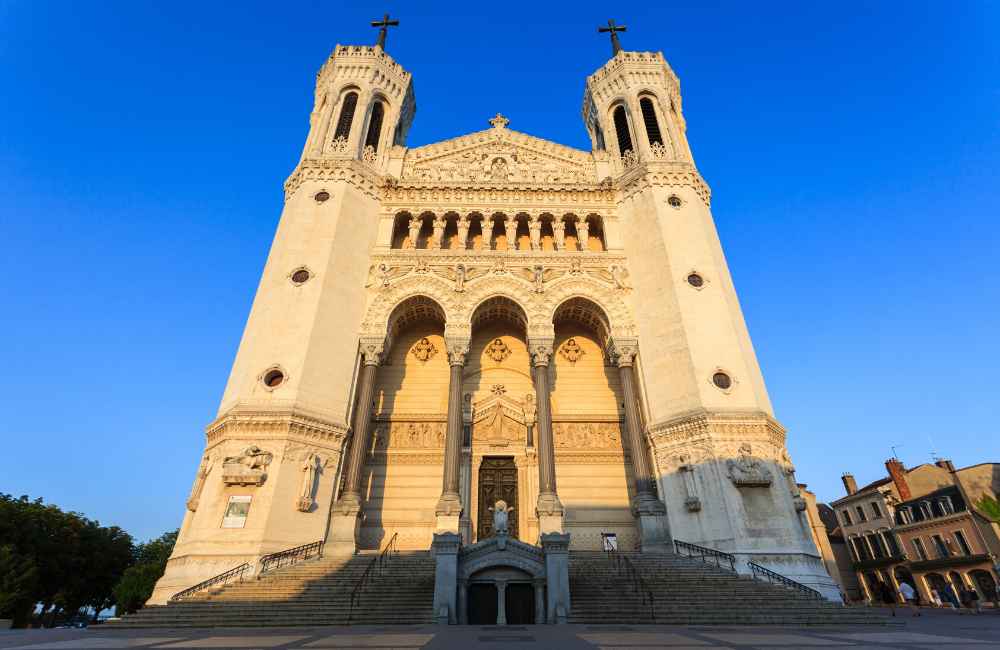 Standing high on a hilltop to the west of the city – its oldest part – is this beautiful church which was built back in the nineteenth century on top of an ancient Roman site.
Visited by thousands of pilgrims each year, the basilica features truly beautiful interiors with walls covered with numerous mosaics depicting scenes from the Bible. The basilica also houses Lyon's Museum of Sacred Art.
In December every year, the church is the focus of the famous Fête des Lumières celebrations.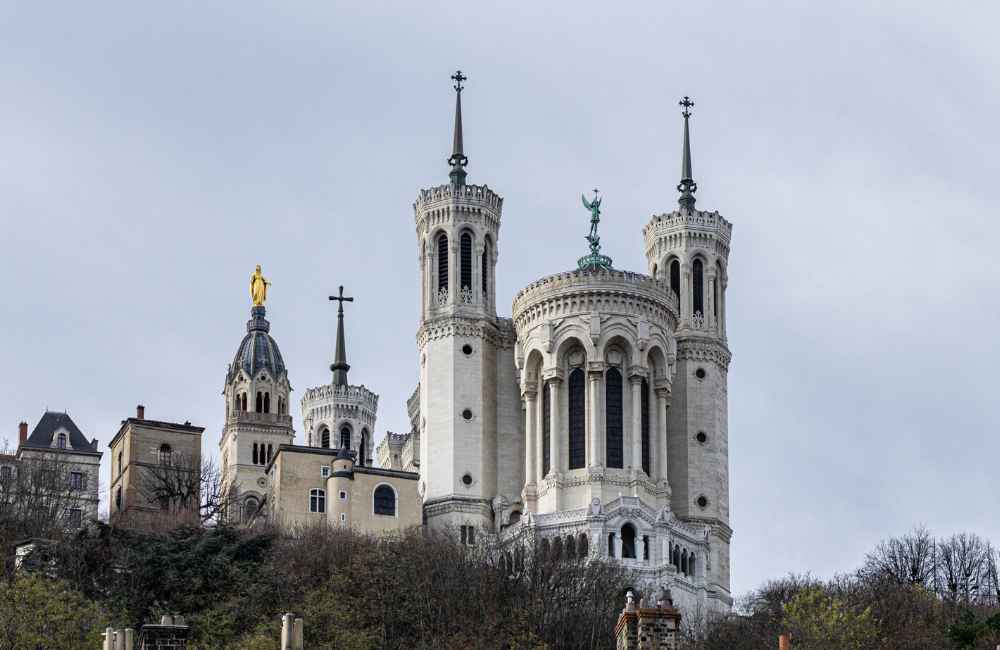 The celebrations are held in thanksgiving because this Lyon Basilica was built to thank the virgin for saving the city from the ravages of the plague during the seveneenth century.
REMEMBER: The most entertaining way to get to the top of the hill is to hop on the 100-year-old funicular railway.
Discover the Unique Traboules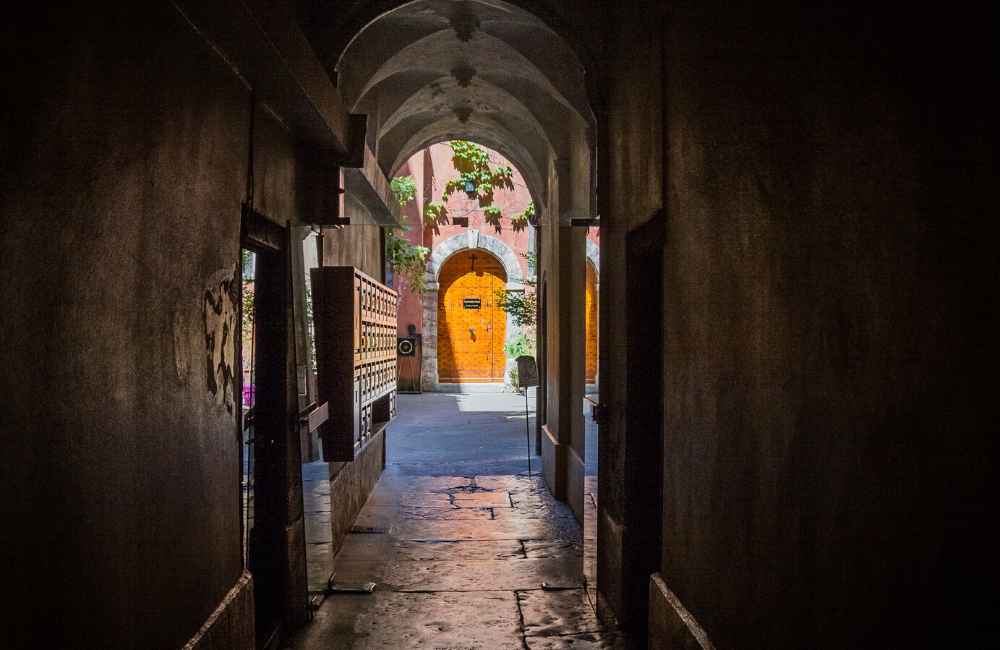 These long Renaissance passages known as Traboules are unique to the city and fun to explore! There are more than 400 of them in the city with more than 40 of them open to the public.
The Traboules lead underground, underneath the buildings and roads following one direction, to the Saône River.
They were much used during the heyday of the silk industry as they gave quick access to the riverbank. In fact, the river made the transportation of woven silk easy and at the same time offered some protection from bad weather.
During the Second World War, members of the French Resistance would hold secret meetings inside these passages.
REMEMBER: The area by Quai Fulchiron Rolland and Rue des Trois Maries is a good place to begin your discovery of Les Traboules.
Have Fun at Parc de la Tête d'Or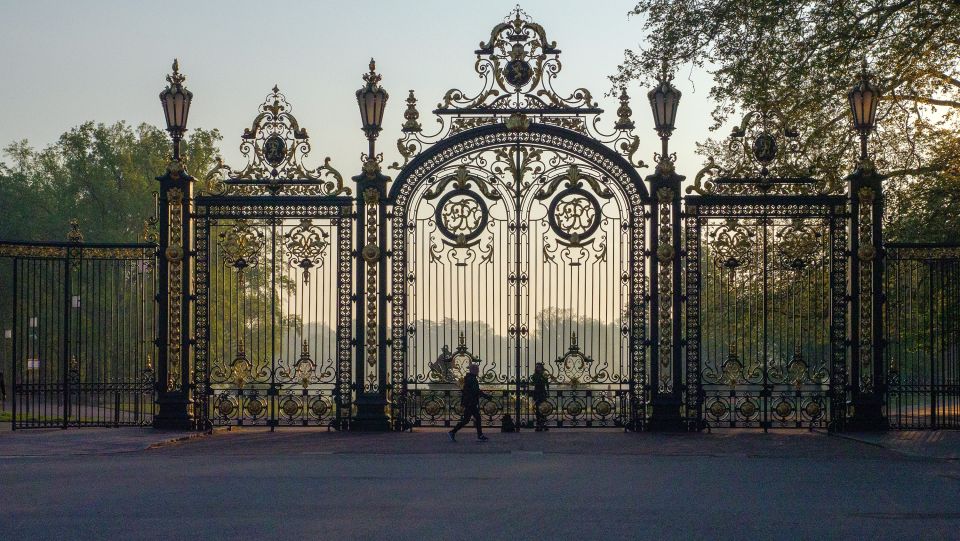 Situated just north of the city center is one of the largest and best urban parks in France! Parc de la Tête d'Or.
The park houses the country's best botanical gardens with more than 20,000 different varieties of plants and some fantastic 19th-century greenhouses.
The park also has a zoo and an African-style plain with zebras, giraffes, and lions. In the springtime, there is the most amazing rose garden. For fun, there is a large lake with pedal boats or free walking and cycle trails to follow.
>> Check out this Parc de la Tête d'Or' Urban Park Walking Tour to discover Lyon's largest and most popular park.
Click here for more details and to book the tour for a group.
Discover Lyon Cinema and Miniature Museum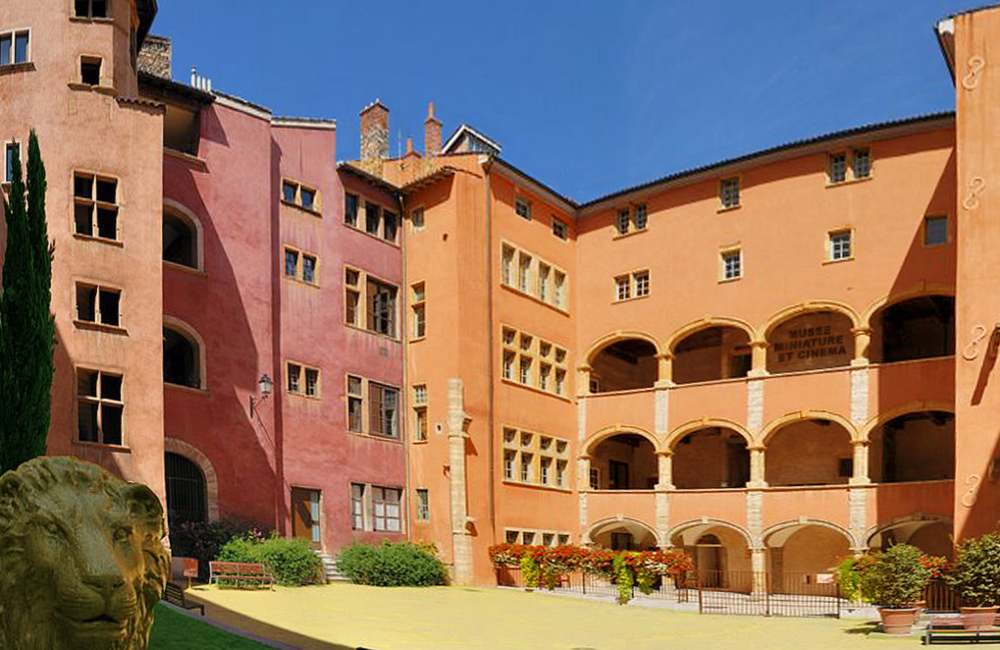 If you are a real film buff you will thoroughly enjoy visiting the Lyon Cinema and Miniature Museum as it has costumes and props on display from more than 200 films!
These films include both Batman and Spiderman, making it a great choice if you have children.
The Institut Lumiere is another interesting museum to visit. It was set up by a descendant of Louis Lumière, who, working with his brother August, helped invent the cinematograph, the first motion picture camera, and the projector. The brothers are hailed as the inventors of modern movies.
The museum is open all year round, daily between 10 am and 6.30 pm. Check the official website for more details and some stunning pictures of what you can see at the museum.
Be Impressed by the City's Roman Theaters
Lyon boasts two Roman stone-tiered outdoor theatres that were very popular in the days of the Roman Empire. They were originally used for dramatic and musical performances as well as a variety of sports events.
The ancient theaters feature impressive steep stone tiers ensuring all spectators enjoyed a good view. The most amazing aspect is their acoustics. If you stand at the center of the stage and talk slightly more loudly than usual, your voice will be heard perfectly anywhere in the theatre.
REMEMBER: In June and July, the ancient theaters of Lyon host events including performances, dance, music, and opera for the annual festival Les Nuits de Fourvière.
Join a City Bike Tour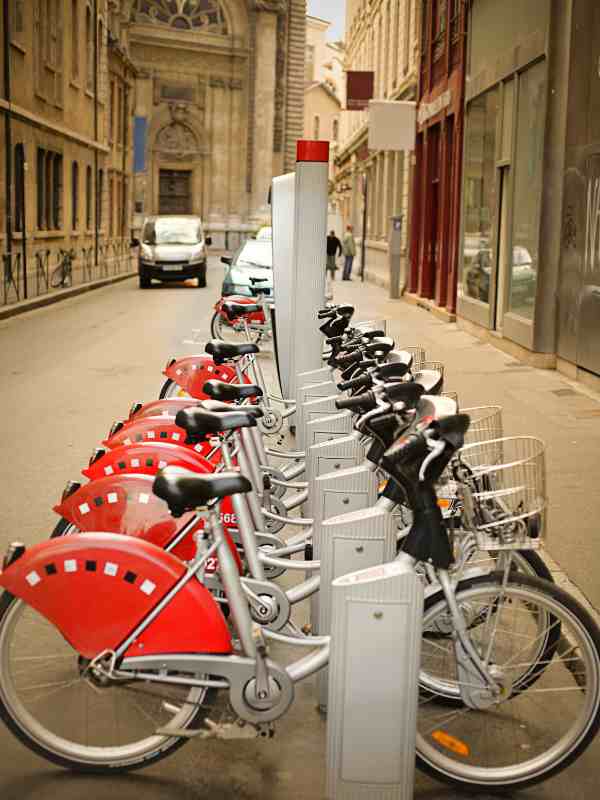 Lyon has many historic sites that are well worth visiting but can be easily missed if you don't know the city well, if it's your first visit, or if you don't have enough time to explore.
The best way to discover some unique sites in Lyon and learn everything about them is to join one of the city's guided bike tours.
These tours last for about two hours and focus on the UNESCO-listed historic center of Lyon. There is no need to worry about keeping up with the other cyclists – the bikes are electric!
>> Want to learn more about Lyon's UNESCO World Heritage Sites? This Unesco Private Walking Tour features several of the city highlights, including the hidden traboules and the Fourvière hill.
Click here to get the latest prices and purchase the tickets.
Admire Street Art in Lyon!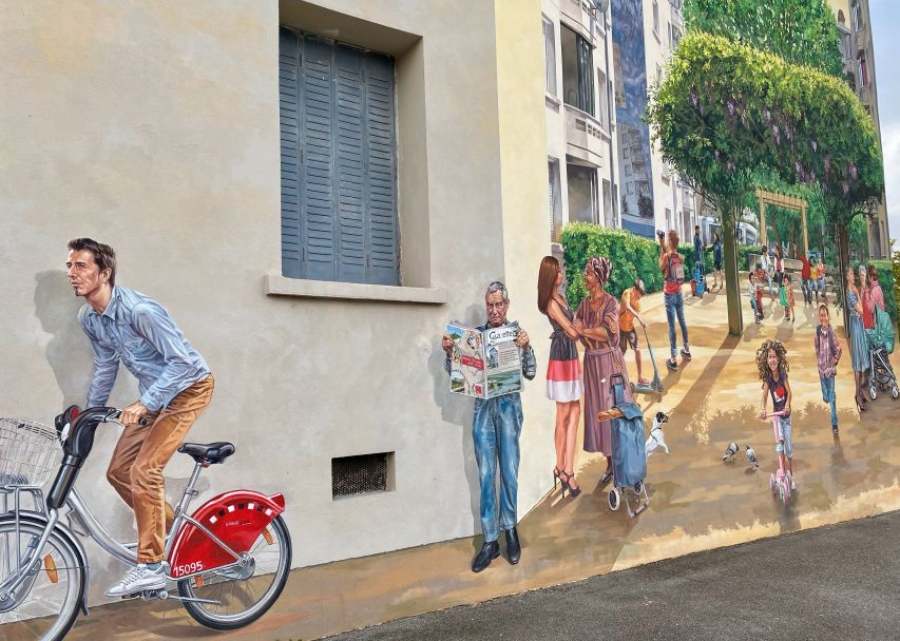 Lyon is well known for its amazing street art which is mostly a stunning collection of huge wall murals and frescoes.
There are several walking routes that will take you past many of the pieces which range from a tribute to Paul Bocuse that is lit at night to the fun 'Bibliothèque de la Cité' which displays the words of several hundred local writers.
Les Fresque des Lyonnais is a particularly large and very clever wall mural with life-size figures, dedicated to 30 famous people from the city spanning its 2,000-year history. This mural offers a smart optical illusion as all the characters appear real.
>> Check out this super affordable Street Art Guided Audio Tour to learn everything about the most stunning murals in town.
Click here to check out the prices and get the audioguide on your smartphone.
Wander around Les Halles de Lyon Paul Bocuse
There has been a covered market on this site since 1859 and it was the city's first covered market.
The market was named Les Halles de Lyon Paul Bocuse and it is open from 7 am to 7 pm every day.
Considered a foodie's heaven, the market has dozens of stalls packed with refined local produce as well as stalls selling meats, cheeses, and wine.
Several stalls also sell meals prepared by the city's top chefs… And there you go, that's dinner sorted!
Enjoy the Taste of Lyon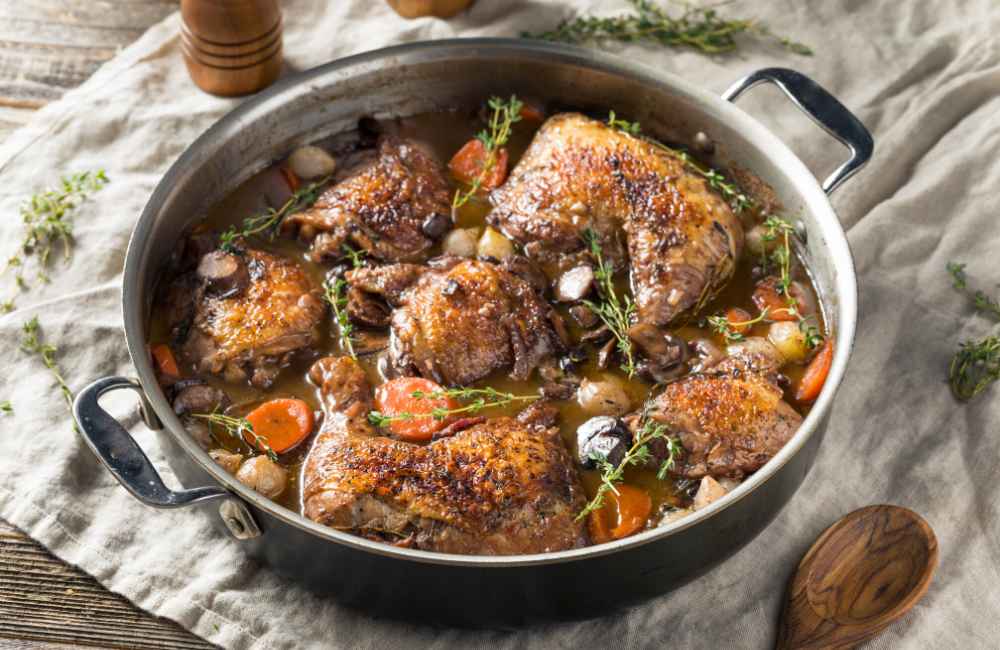 Lyon is a real treat for foodies as it has more restaurants per head than any other French city!
You will find the most authentic restaurants in and around Presqu'île. The best-known classic dish that has its origins in the city is Coq au Vin, a hearty casserole made with chicken cooked in red wine and Lyonnaise potatoes.
Lyonnaise potatoes are sliced and fried with parsley and onions. Another popular dish is Salade Lyonnaise, traditionally made with dandelion leaves, smoky bacon, and croutons featuring a mouthwatering poached egg on top.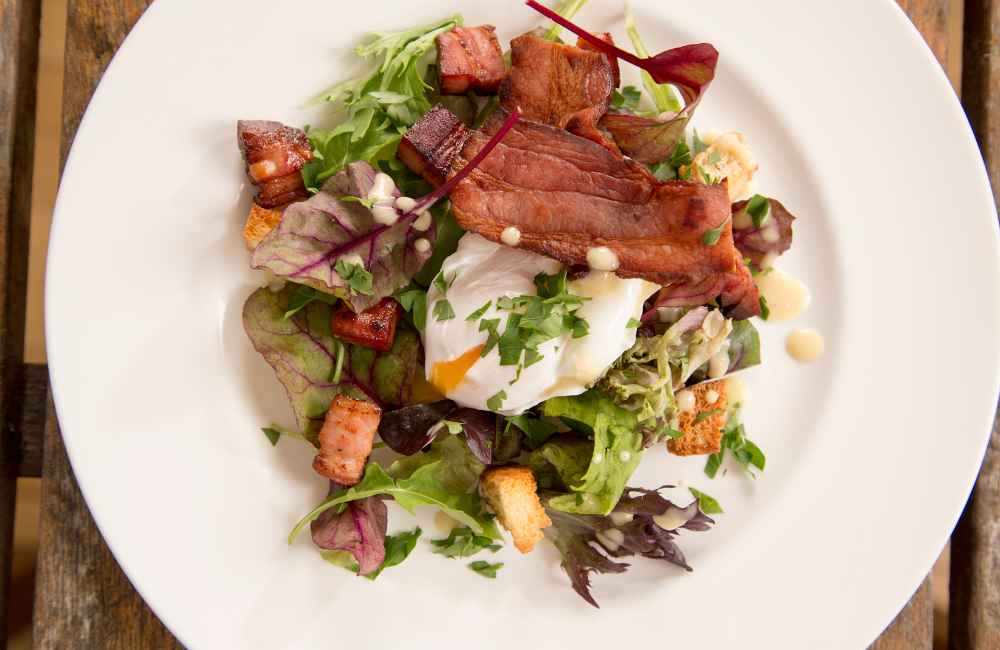 Pâté en croûte is another local speciality in which pâté is encased in pastry. Originally the pastry was not eaten as it was used to keep the pâté fresh for longer.
>> Check the best of the local cuisine by joining this guided food tour of Lyon. It includes the possibility to savor traditional foods with tastings in five establishments along the winding lanes of Vieux Lyon.
Click here for the latest prices and to book the experience.
Most of the local meals are tasty and filling and have always been a pride to the local citizens. Tripe is another dish that is heavily featured on the local menu! Andouilette is a sausage made from tripe and gras double is a dish of tripe cooked with onions.
On the cheese board, Saint-Marcellin is one of the country's favorite cheeses, made from cow's milk with quite a distinctive rind.
While these are our favorite things to see and do in and around Lyon, there are many other ideas you could include in your itinerary if you have more time available, including a relaxing river cruise as well as different day trips to the surrounding area, such as this delicious Beaujolais Wine Tasting Trip from Lyon… but more about Lyon's wine panorama in another blogpost!
---
Can you think of any more things to do in Lyon?
Let me know in the comments below!
You might also want to read these other France blog posts:
Pin This Guide with Everything you Need to Know about Lyon for your Adventures in France!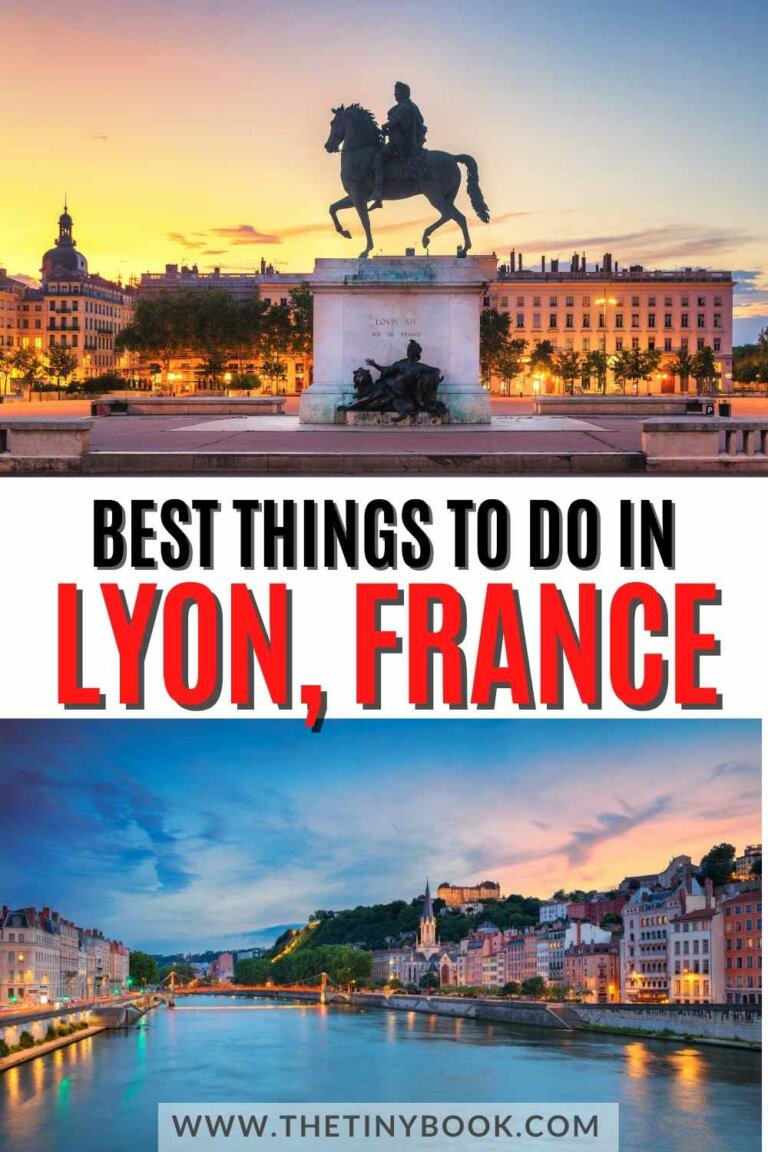 About the author of this blog: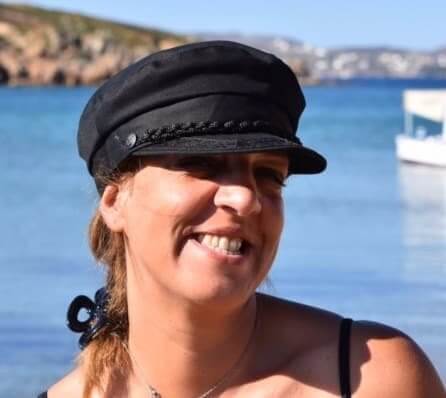 Gabi has been living in Crete for the last six years. On the island, she juggles being a solo mom, hosting culinary tours in summer, translating, and freelance writing for several travel blogs.
She's written for Greek Reporter, published several travel guides about Greece, and had more glasses of frappe than any regular person could ever handle.