Situated in the center of the Provence region in the south of France, the city of Aix-en- Provence is an appealing destination, especially from spring to the end of summer.
Aix sits between beautiful mountains and the azure waters of the Mediterranean and is surrounded by lavender fields and vineyards. With a lot to explore and discover, this guide introduces you to the best things to do in Aix en Provence.
---
Disclaimer: Posts include affiliate links to products or services. I might earn a commission if you make a purchase at no extra cost.
---
Unique Things to Do in Aix en Provence, France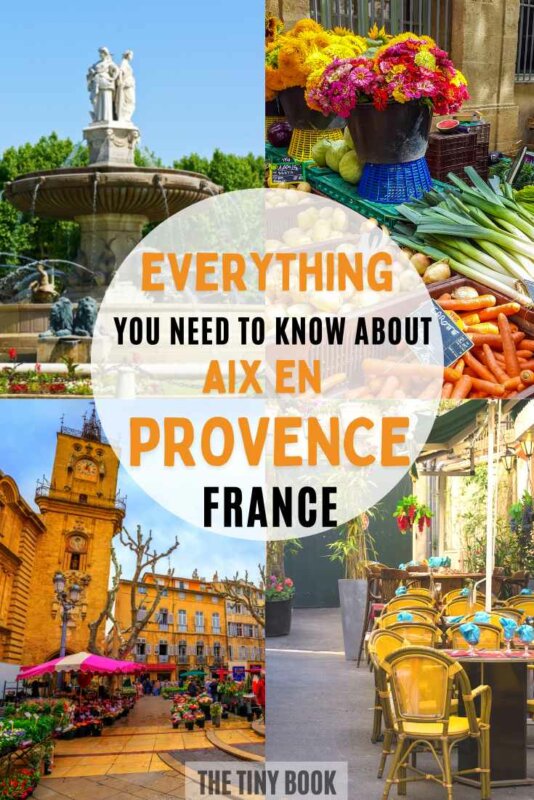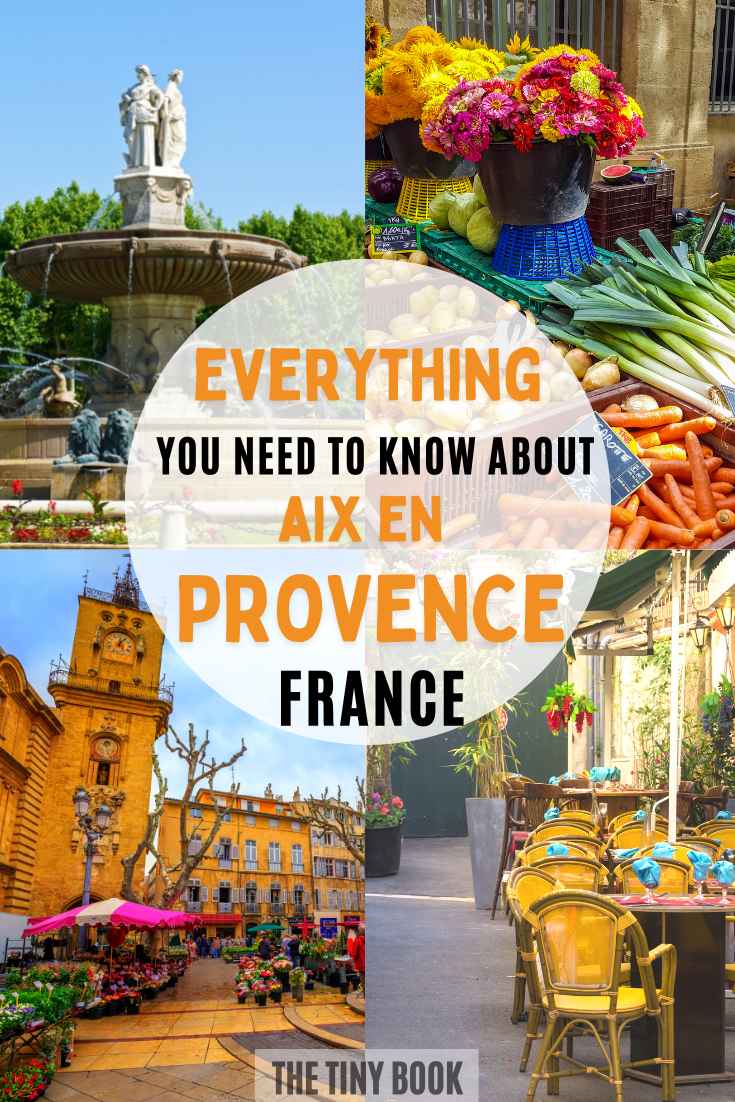 ARE YOU PLANNING YOUR TRIP TO FRANCE LAST MINUTE?
Be sure to book accommodation and tours in France ahead of time to ensure availability!
📍 Top tours in France:
🛌 Top picks for places to stay in France:
🚗 Looking for the best way to get around France? Check car rental rates for France now.
💳 Use WISE as a digital card and top-up from the app no matter where you are. Wise is one of the best cards for overseas travel!
There is good food and wine to sample in Aix, as well as fantastic street markets several times a week, and lovely boutiques of local and international brands.
Aix-en-Provence is also the birthplace of the popular artist Cézanne, so there is a lively cultural scene too.
Nicknamed the city of the fountains, Aix features more than 50 stunning water fountains all over the town, mainly along the cobbled streets of the historic district.
Basic Things to Know about Aix en Provence
Let's begin by learning the basic things you should know about Aix…
Where is Aix en Provence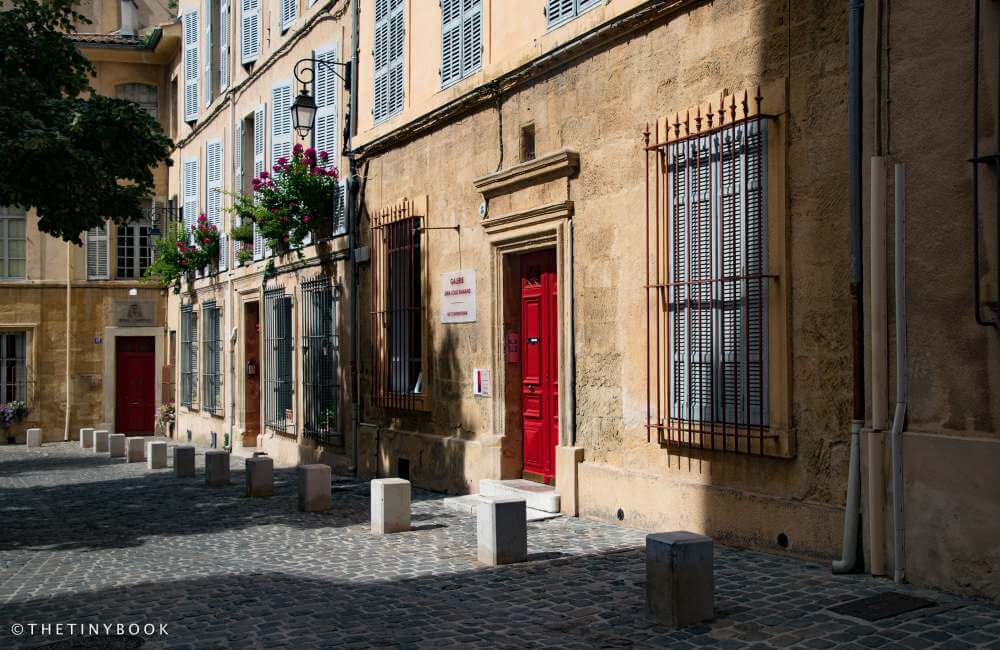 Aix-en-Provence is a medium-sized city situated in the south of France, about 30 kilometers north of the important coastal city of Marseille.
Aix belongs to the Provence-Alpes-Côte d'Azur region.
Why Visit Aix en Provence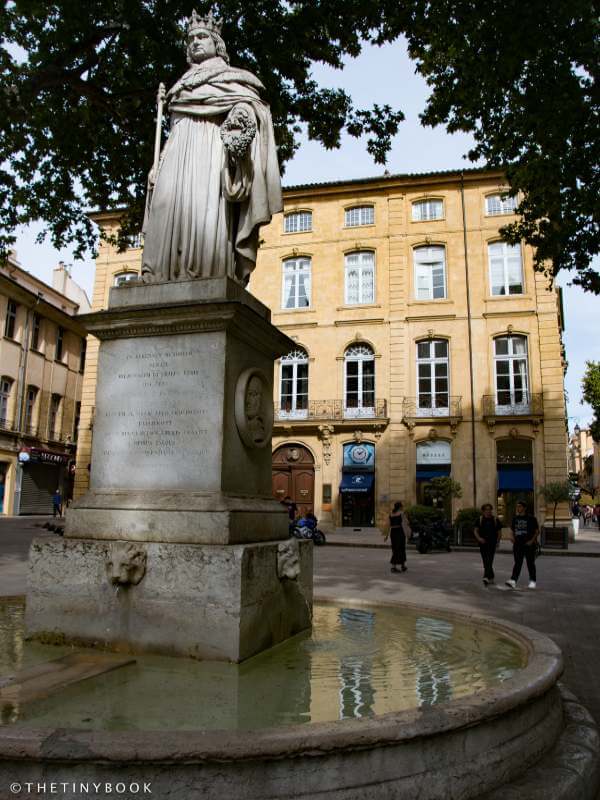 Bustling streets with provincial flair, elegant squares, gorgeous fountains, busy cafés, and hundreds of Provencal market stalls several days a week, Aix-en-Provence is a lively city in the South of France worth a visit… or two!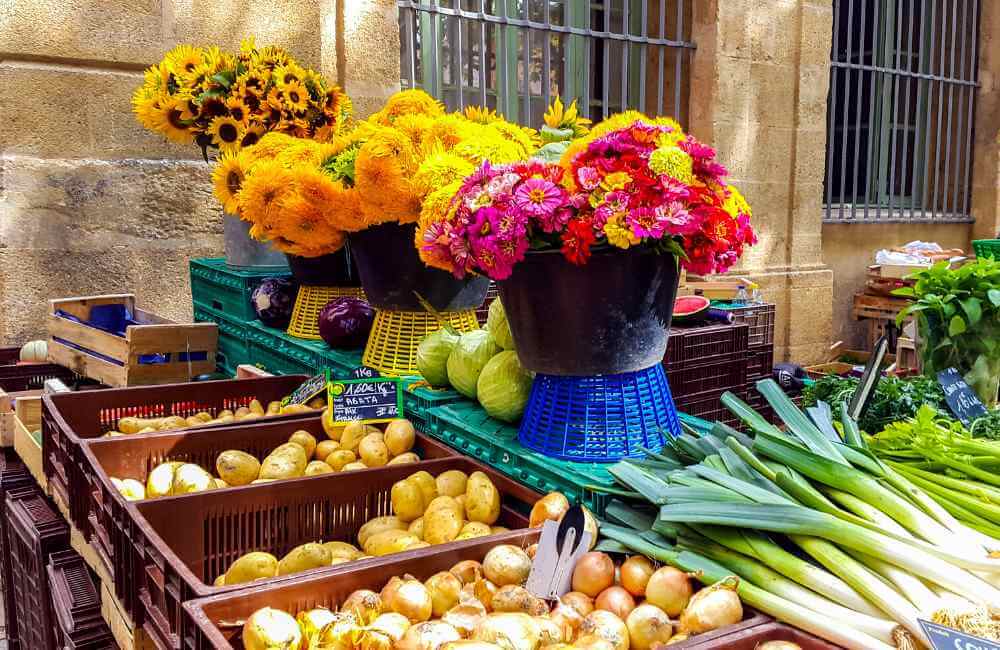 Baroque architecture gives shape to incredible town palaces as well as rustic but charming country houses with pretty gardens or dreamy balconies.
Full of life thanks to its important university, Aix-en-Provence is also an important educational center, with many teaching and research institutes.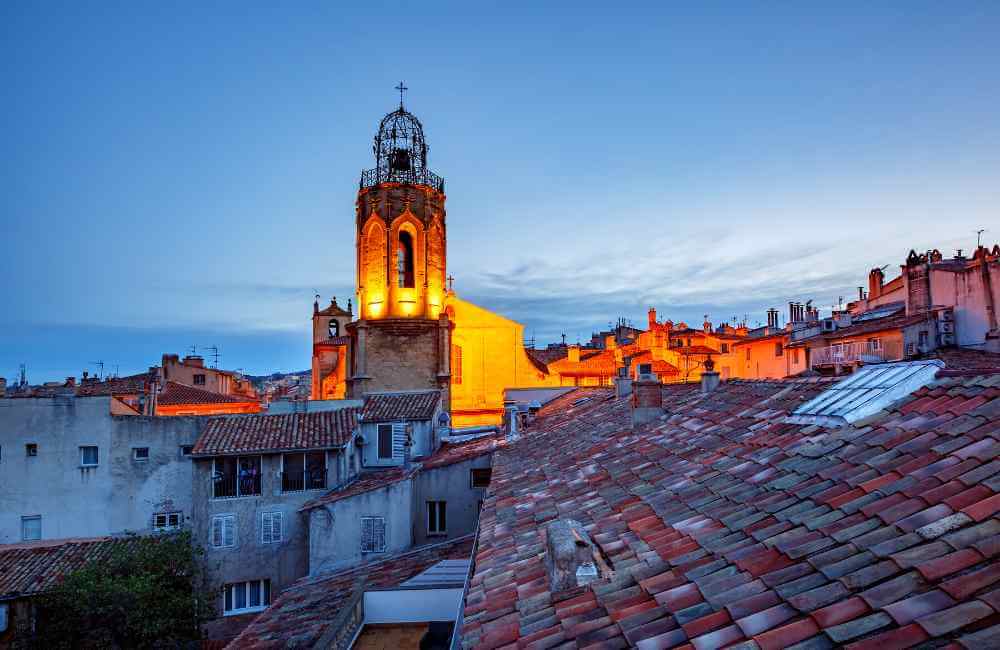 The city hosts dozens of festivals and exhibitions all year round and is home to truly delicious gastronomy and characteristic wine industry.
Sun-drenched alleys bathed in the light and the colors that inspired the work of its most illustrious citizen, Cézanne, Aix en Provence is a unique southern gem that will leave an ever-lasting impression and a nostalgic desire to plan a second visit.
How to Get to Aix en Provence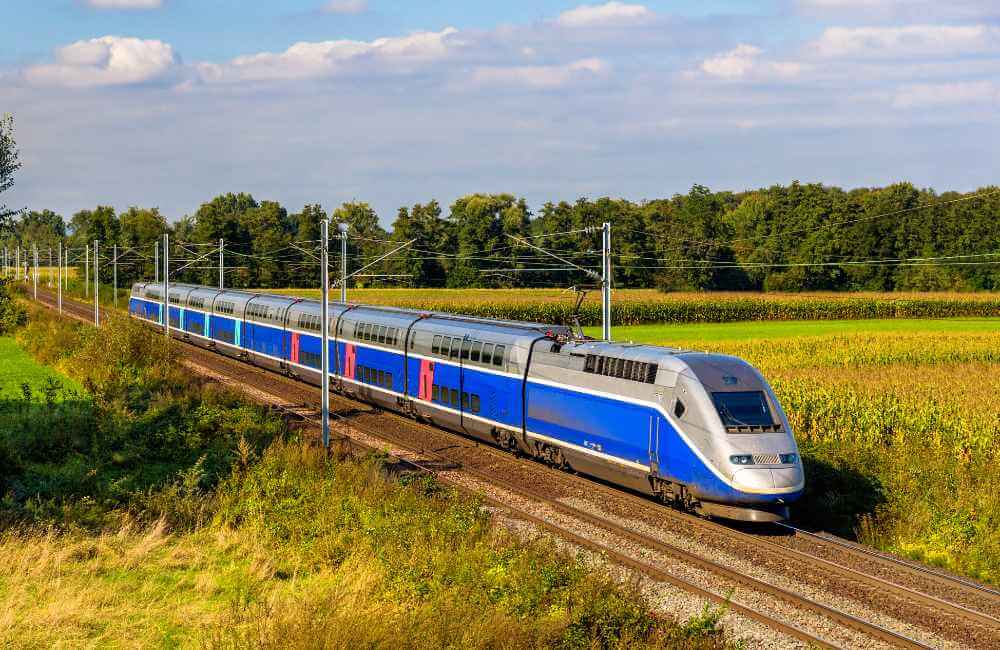 We traveled from Paris to Aix en Provence by high-speed train, leaving from Gare de Lyon. The journey was about 3 hours and super comfortable. In case you travel by train from Paris, Lyon, or Marseille, keep the following in mind:
The TGV (high-speed train) station is about 20 minutes from Aix's city center (16 kilometers/10 miles). A taxi is a convenient option to get to the center (about €25) if you have a lot of luggage, although there is also a regular bus service.
If you travel by train, pay attention to the coach you have been assigned because some trains separate along the route and you could end up in a different town.
Aix is connected to several nearby towns by wide routes and highways. You can reach nearby places such as Aubagne, Nice, Marseille, and Luberon by car, bus, and train.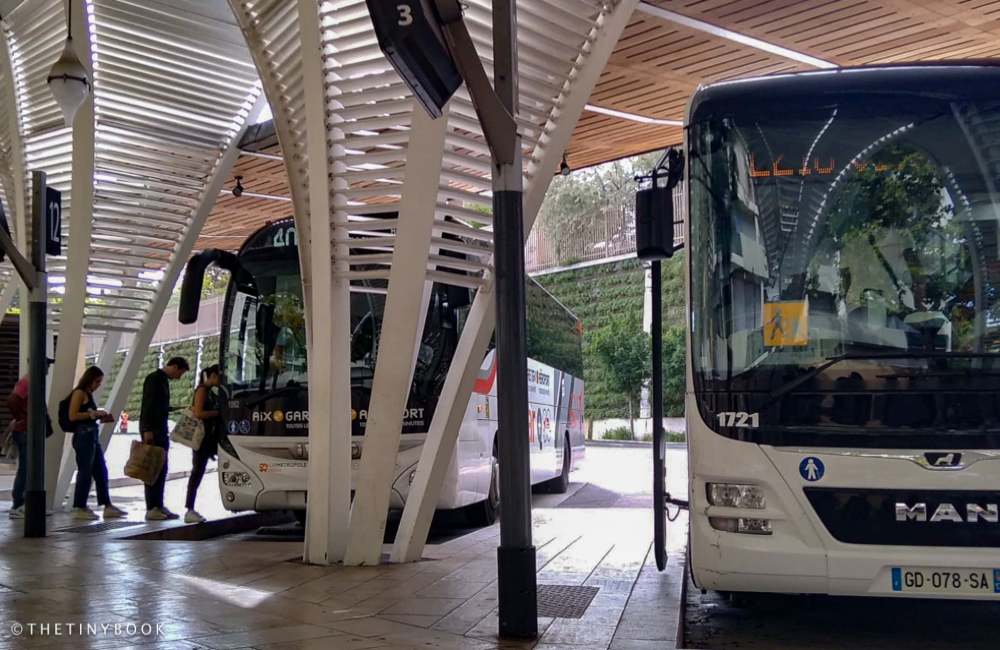 Marseille International Airport is a very short bus ride away from Aix en Provence.
Many long-distance buses depart from and arrive at Aix en Provence central bus station, located about 500 meters from the old district.
How to Move Around in Aix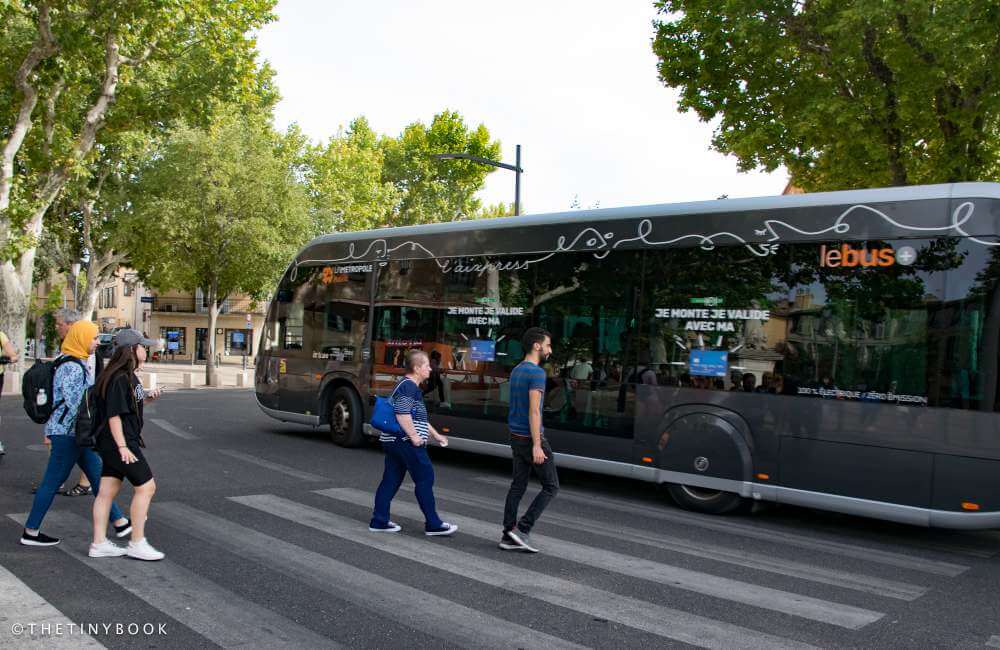 The bus network in Aix is efficient also to move around in town, although a good pair of walking shoes would be more than enough to walk around and visit the historic center.
The city offers a city pass (for 24, 48, and 72 hours), especially for tourists. This "pass touristique" can be purchased at the Tourist Office.
There is also an inexpensive municipal bus service, a dial-a-bus service (known as proxibus), a park-and-ride service, and very small electric buses for 4-6 people, for persons with mobility problems.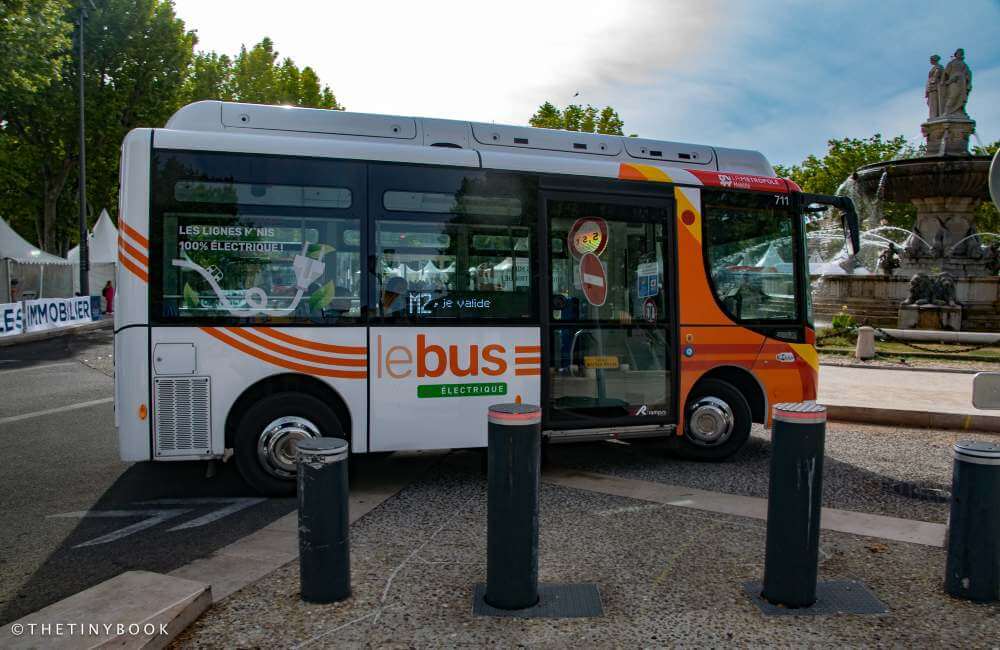 Most of Aix's historic center is pedestrian while there are also parking structures located on the one-way ring road that surrounds the pedestrian old town (known as boulevard exterieur).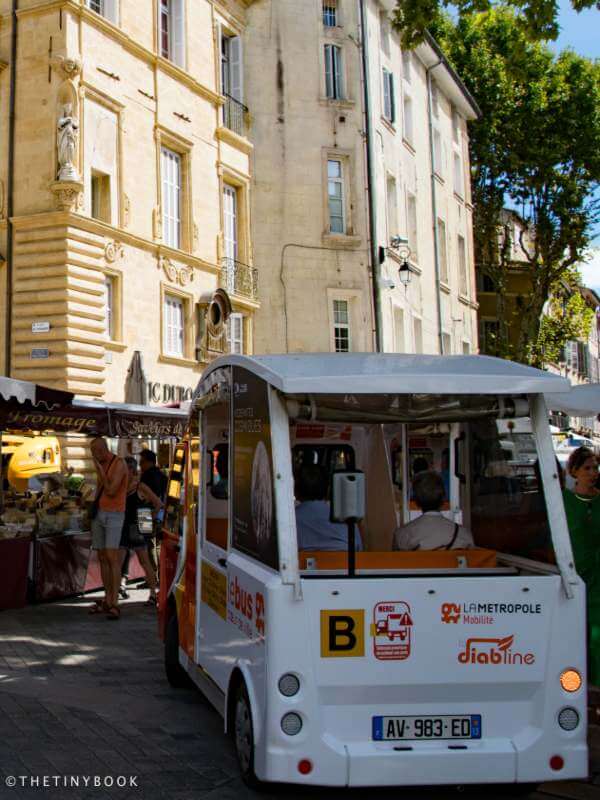 Only residents, taxi drivers, and other special vehicles have access to the old town via special remote control codes that open the otherwise impenetrable iron blocks banning entrance to the old town's narrow alleys.
When is the Best Time to Go to Aix en Provence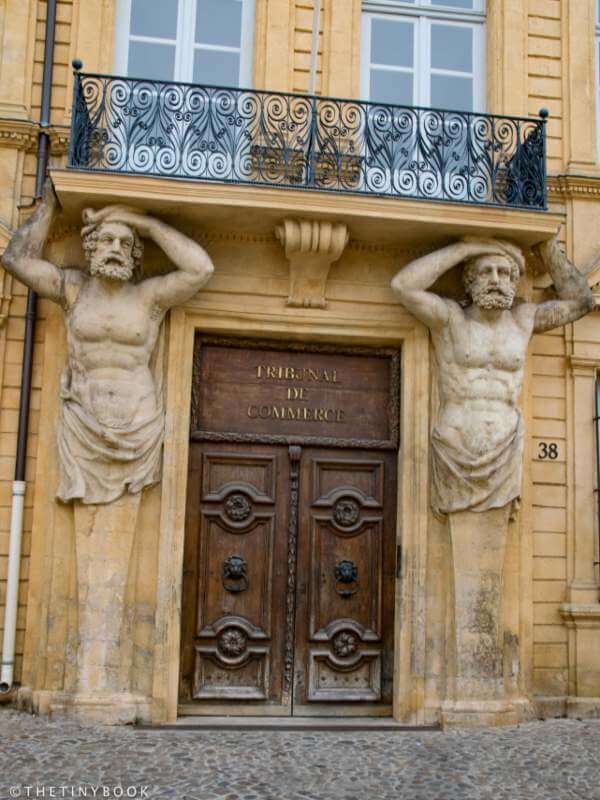 Aix en Provence as well as the whole south of France is at its best during the warm months of spring, summer, and early weeks of autumn.
We were not dying to visit the lavender fields, that blossom during June and July, so September suited us perfectly. It was warm enough to wear shorts and tank tops, but not overly hot as it gets in the middle of summer.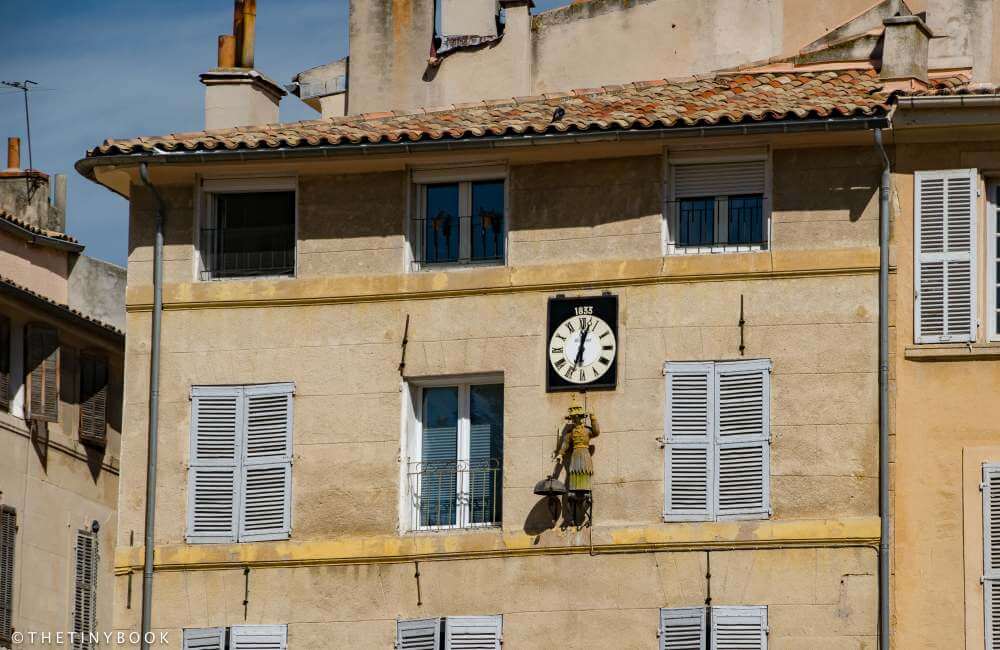 Winters can be cold and rainy, however, prices are more convenient during that period, and it becomes especially easier to find accommodation.
Where to Stay in Aix en Provence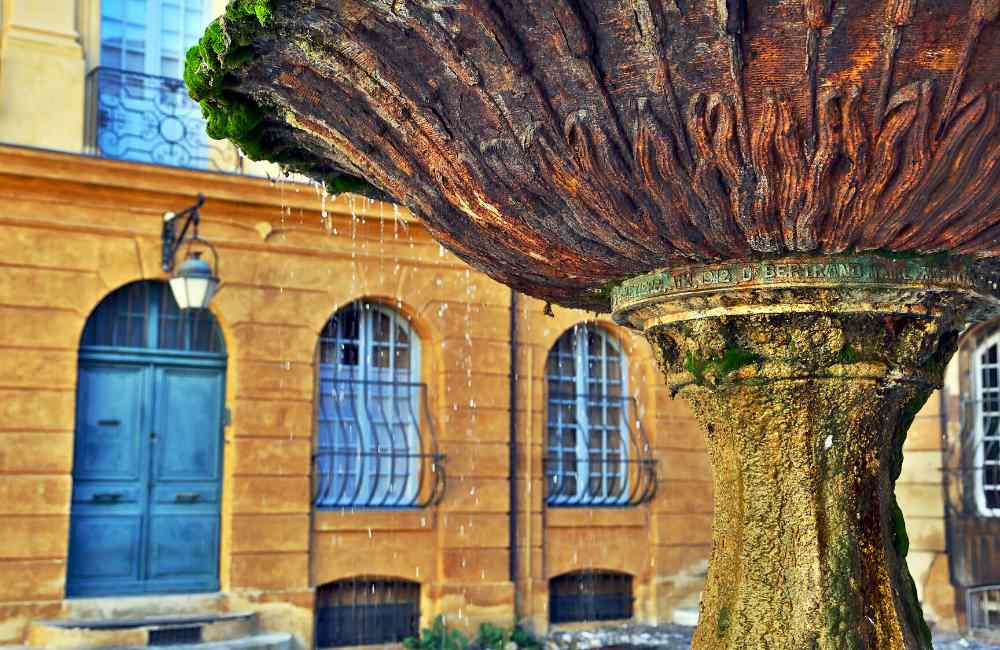 I was surprised to find lots of hotels and rental homes in the city, both in the old district and the modern town.
If you are planning to walk in the historic district and do not want to depend much on public transport, then try to book a place in the pedestrian zone or the immediate surrounding roads. Staying close to the station can be ideal for those who want to take day trips in the region.
Where we Stayed in Aix en Provence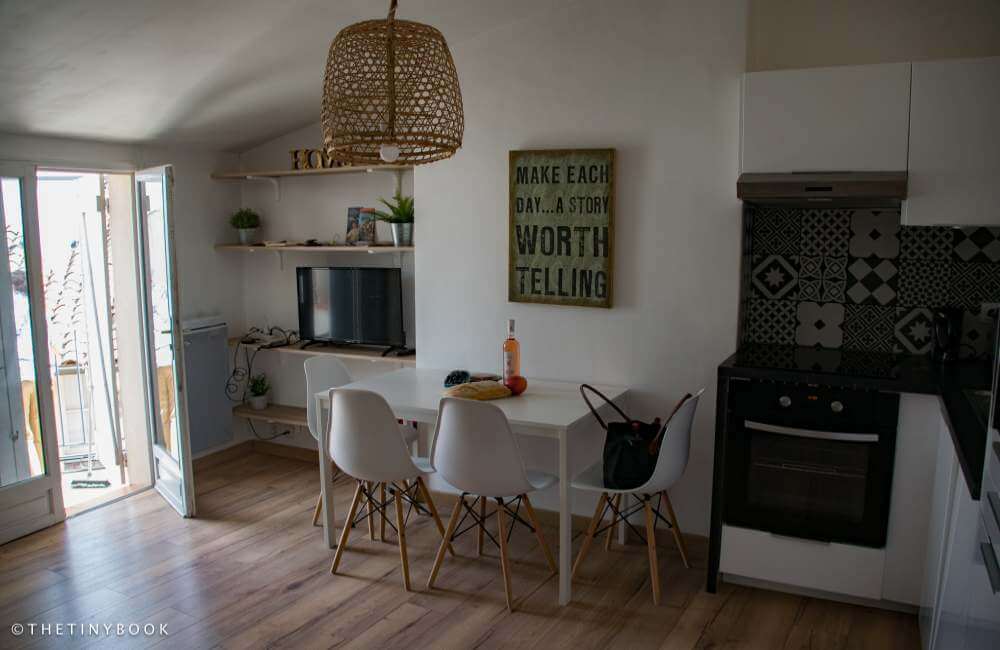 We booked a stay at Un Balcon Sur Les Toits d'Aix, a gorgeous apartment on the last floor of a traditional building. It was one of those apartments that in the past (in France) were often the place where the people who worked on the building used to live (for instance maintenance staff).
The apartment was small but incredibly beautiful and modern, with every comfort you would need, including electric coffee and tea maker, microwave oven, comfy beds, air conditioning, a life-saving washing machine, and a picturesque balcony over the red roofs of Aix.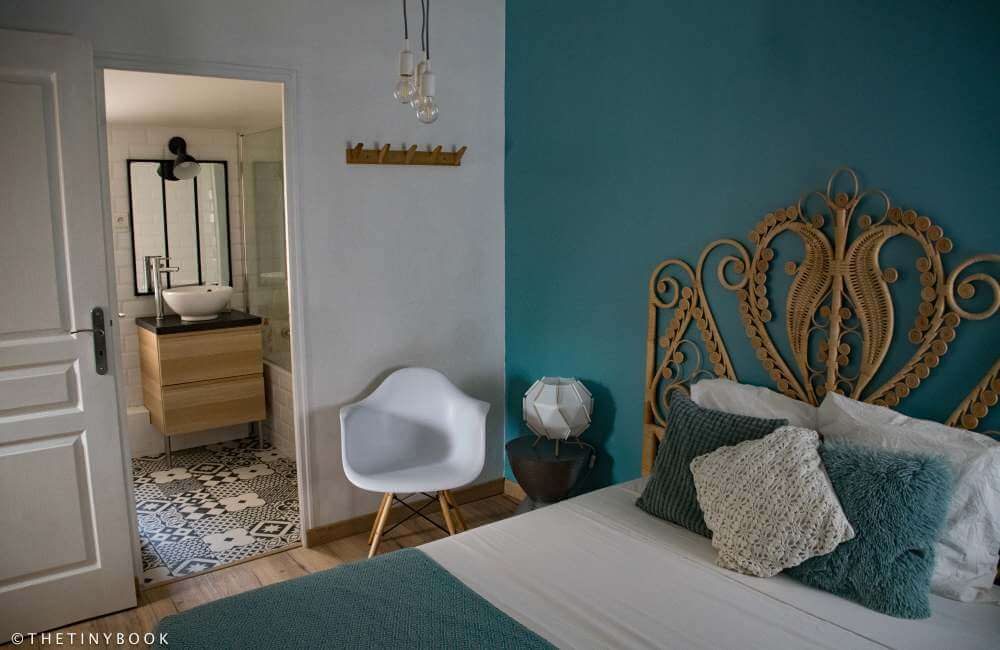 Our host was incredibly attentive, and I honestly recommend staying there if you do not mind climbing 4 sets of stairs (I don't love stairs, but I really didn't mind it!).
Important tip: Aix is a very popular destination, booking in advance (at least six months before the trip) is key to finding the right place to stay at a convenient price.
The place where we stayed is steps from Cours Mirabeau, near dozens of cafés and brasseries, within 15 minutes from the main bus station, and just opposite one of the best food markets.
I would stay there again without giving it a second thought.
Click here for more information and to get the latest prices.
If you're not lucky enough to find this home available, then check out the following places with similar characteristics. Having the city such amazing produce markets, I strongly recommend staying in a place with at least a small kitchenette to enjoy the great delicacies you can buy!
Other Places to Stay in Aix en Provence
Main Attractions and Top Things to Do in Aix en Provence, France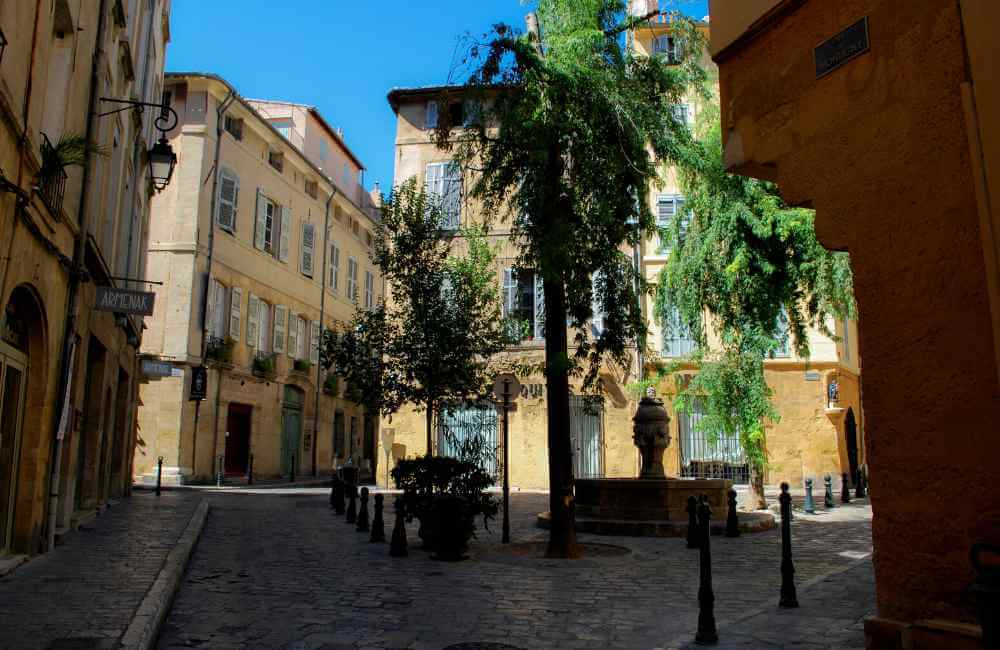 Our stay in Aix en Provence was one of the highlights of our last trip to France, I was not expecting to find such a laid-back vibe as well as so many things to do, both in town and in the nearby villages.
The following list is a short highlight of the things you might enjoy the most when you spend some time in Aix!
Photograph the Best Known Water Fountains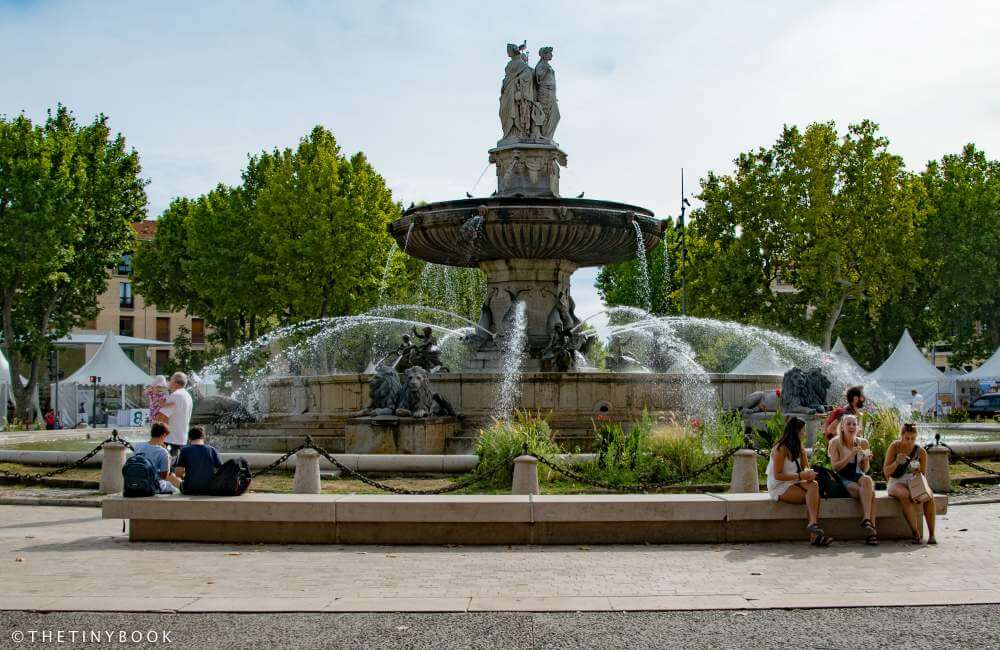 There are dozens of water fountains spread all over the city of Aix en Provence, upon arrival, the first imposing mountain you will find is the incredible Fontaine de la Rotonde, located at the beginning of Cours Mirabeau.
Adorned with stunning couples of lions, the fountain was built in 1860, and on the top features statues representing justice, agriculture, and the arts.
Another of the famous fountains in Aix is located at Place des Quatre-Dauphins. And, as you can guess from the name, this Baroque fountain features a central obelisk with four dolphins spouting water.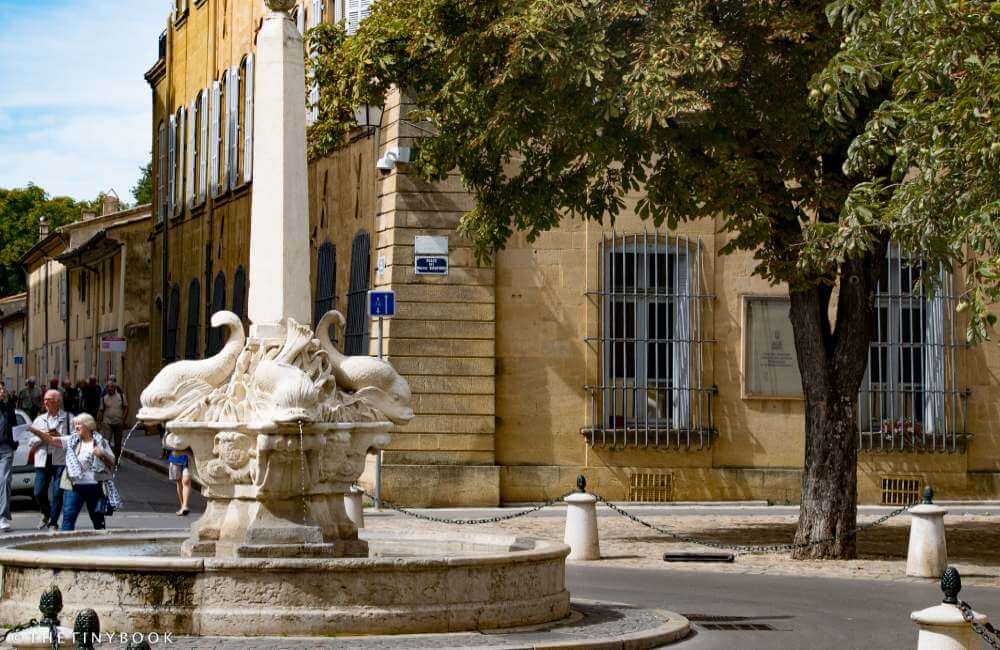 The fountain in Place d'Albertas is the one usually depicted on postcards.
This beautiful fountain stands in the center of a large square and was funded by the wealthy Albertas family so they could use it as a backdrop for theatrical performances.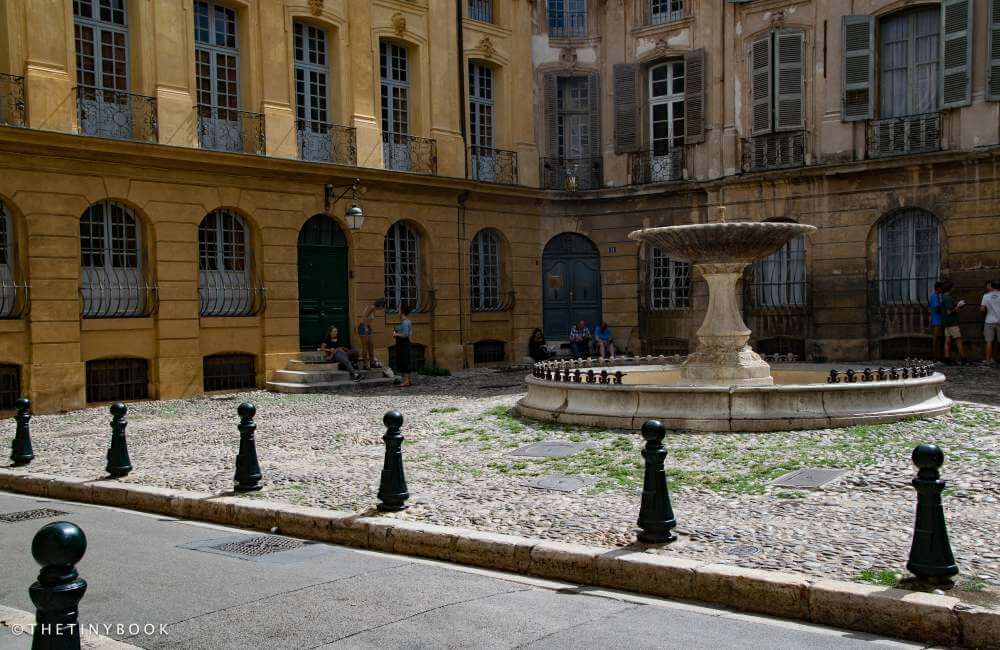 As you may already understand, Aix in Provence is known as the city of the thousand fountains, even when there are in fact, there are quite less all over the city…
They say it's just 44… and still, this is quite a lot of fountains for such a small city.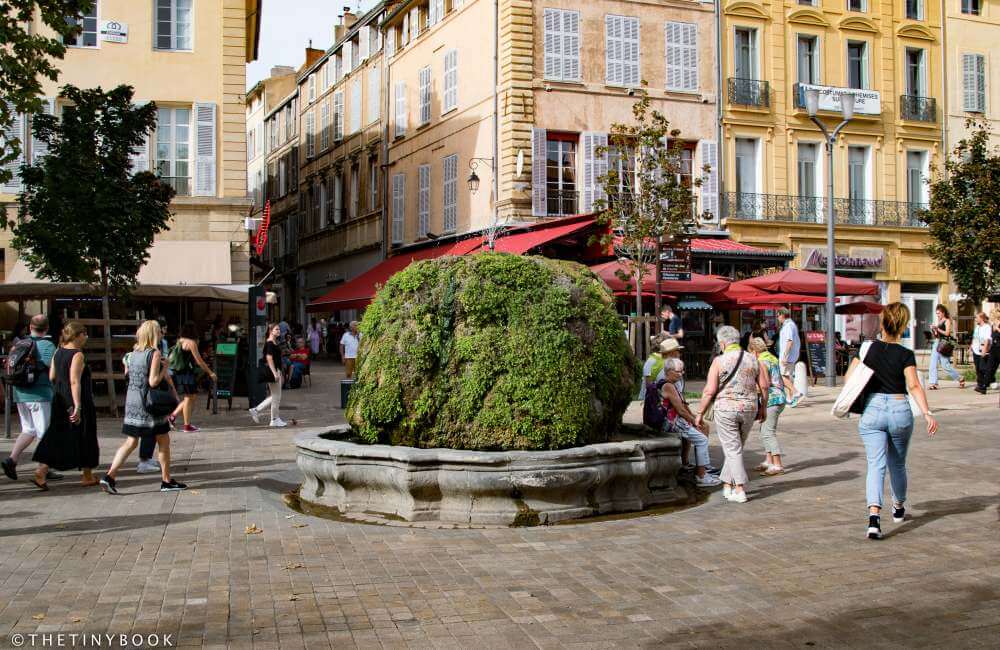 Many of the fountains in Aix en Provence are in fact fed by old Roman springs. In La Rotonde, you will find a particularly strange fountain, La Fontaine d'Eau Chaude, also known as Fontaine Moussue.
This moss-covered fountain was built in 1666 and the water temperature is 18°C all year round encouraging the presence of moss.
The water that feeds this fountain comes from a spring and the fountain is shrouded with mist on cold days.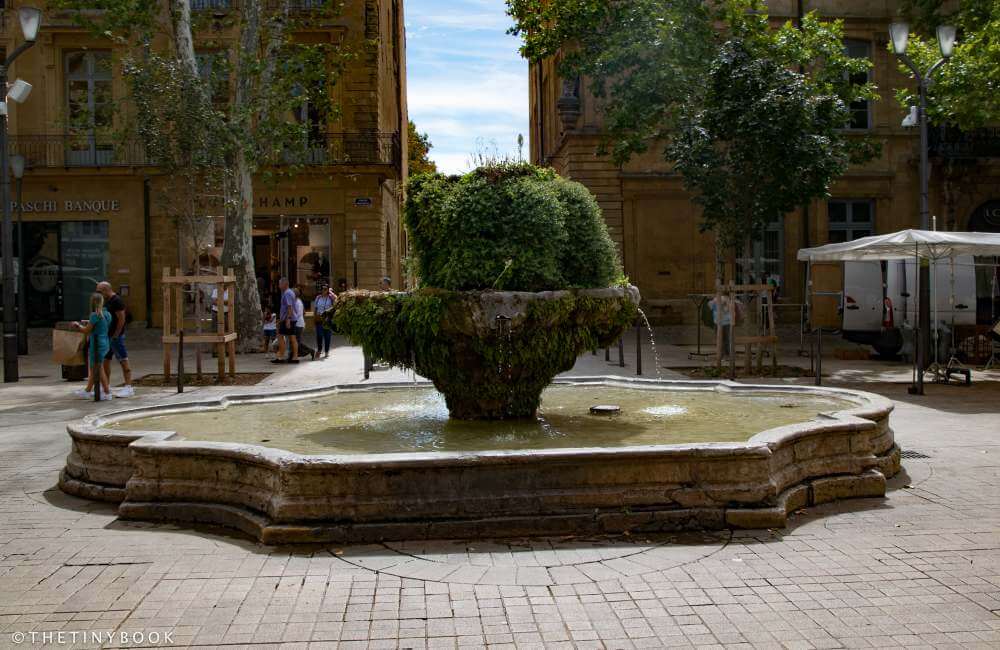 >> If visiting Aix on a budget, this self-guided audio tour is quite affordable and offers a great introduction to the best of Aix in Provence's historic district.
Follow in the Footsteps of Paul Cézanne
The famous visual artist Paul Cézanne has been the city's most famous resident. He was not only born and lived in Aix en Provence, but he also painted many of the landmarks you will find in the surrounding area, including Mount Victorie.
If you are interested in learning more about him and discovering his favorite places, the Cézanne Trail is the ideal road to follow.
Cézanne's Trail begins at his statue in La Rotonde and continues to the church of Saint Jean de Malte, where the painter got married.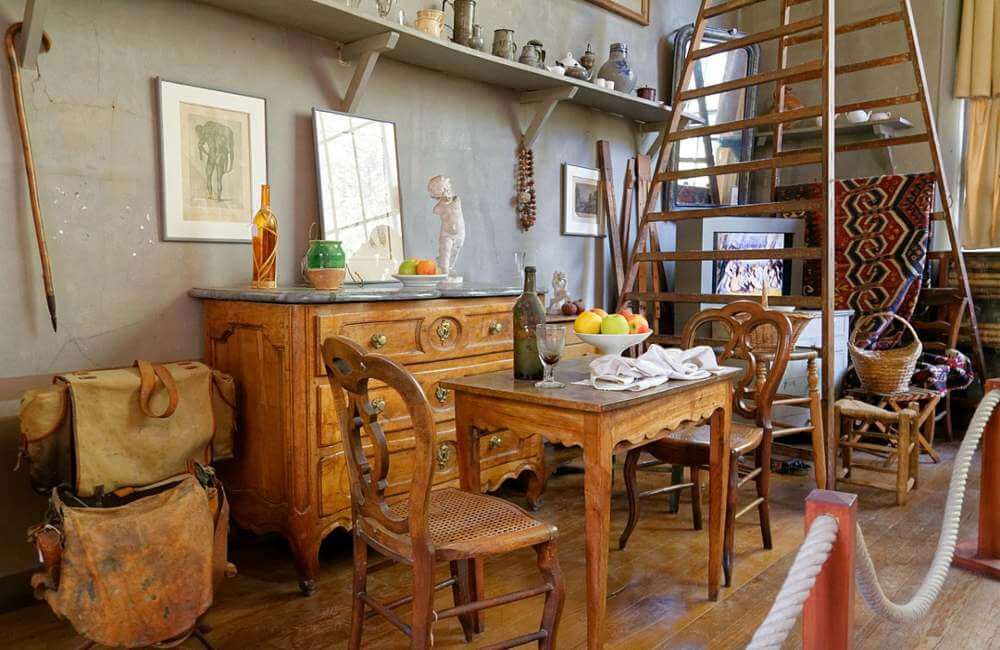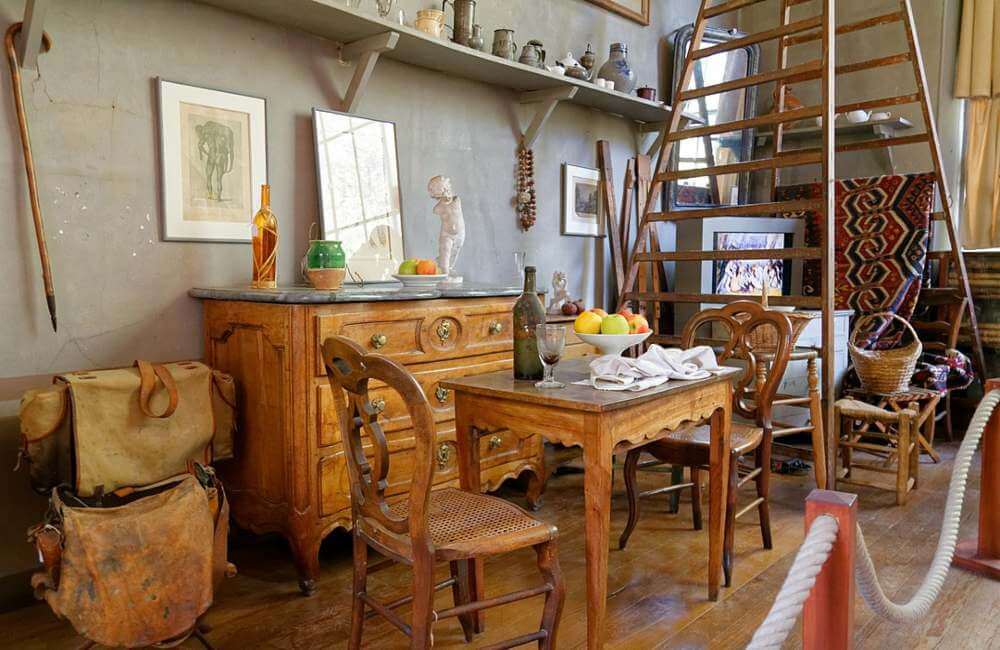 The self-made walking tour then visits the city's most beautiful church, the Cathedrale Saint Sauveur- where the artist's funeral was held, before he was buried in the city's Cimetière.
For the final years of his life, the artist lived in a small cottage on a hillside overlooking the city and surrounded by fig and olive trees.
His atelier can be seen and it is striking to discover that it has been kept, through the years, just as it was when he was painting. This visit feels so real because his painting smock is still hanging there, as though he is just out for coffee! You can also check out the official website to organize the visit.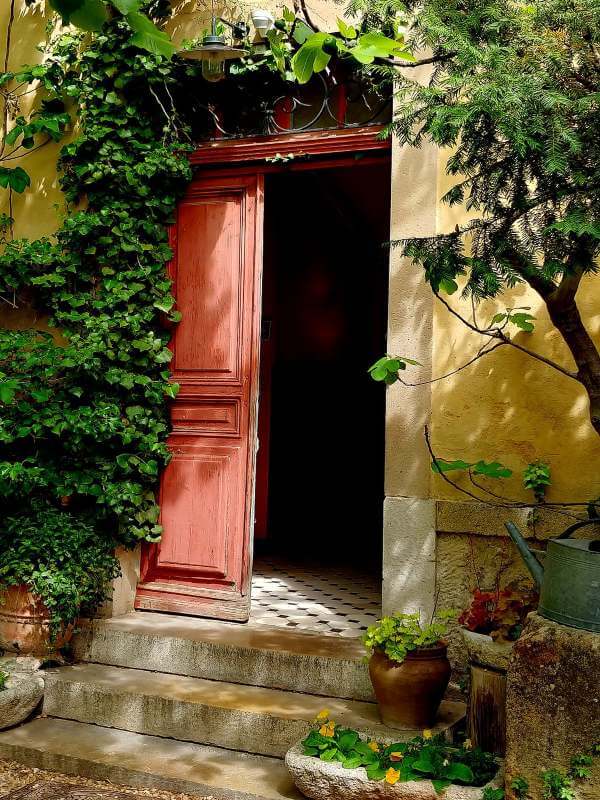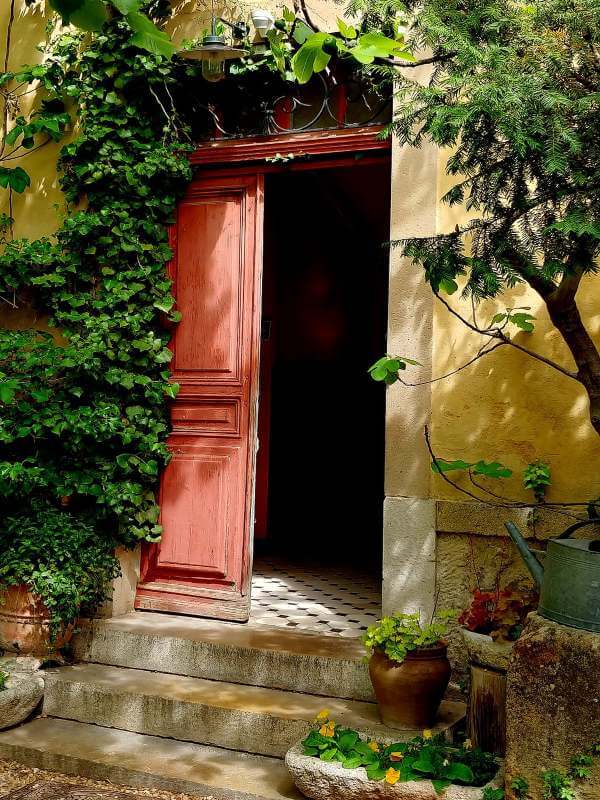 To follow the Cézanne Trail, head to the tourist office at the entrance of the town and ask for the trail map (which comes with a printed circuit and rich explanations about all the places you can visit).
Alternatively, just look for the bronze signs on the streets (often located on the ground). This way, you will let Cézanne's places surprise you while strolling the streets of Aix.
Discover Musée Granet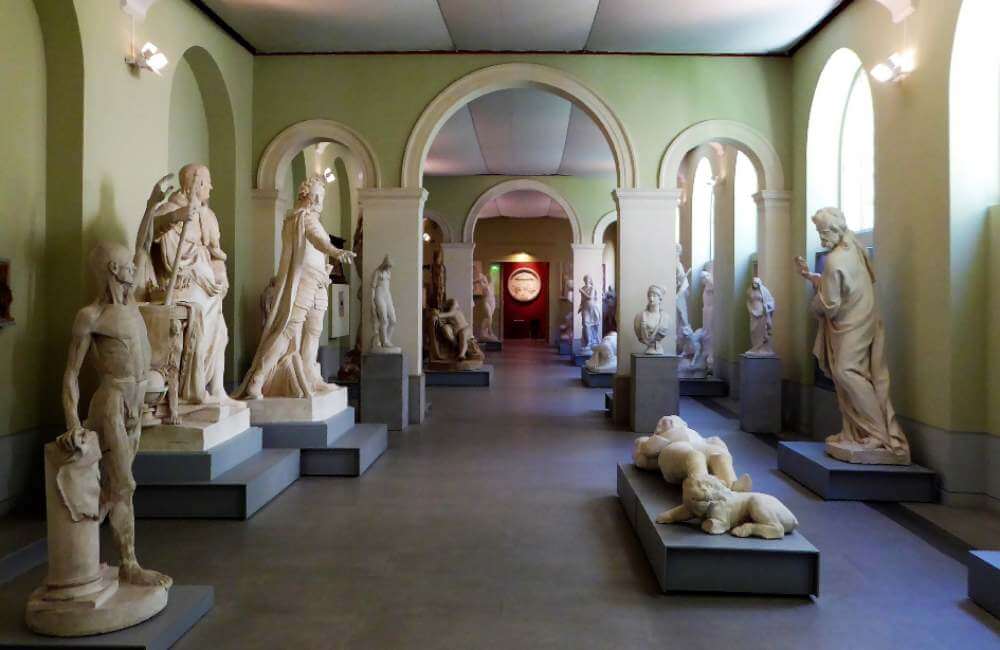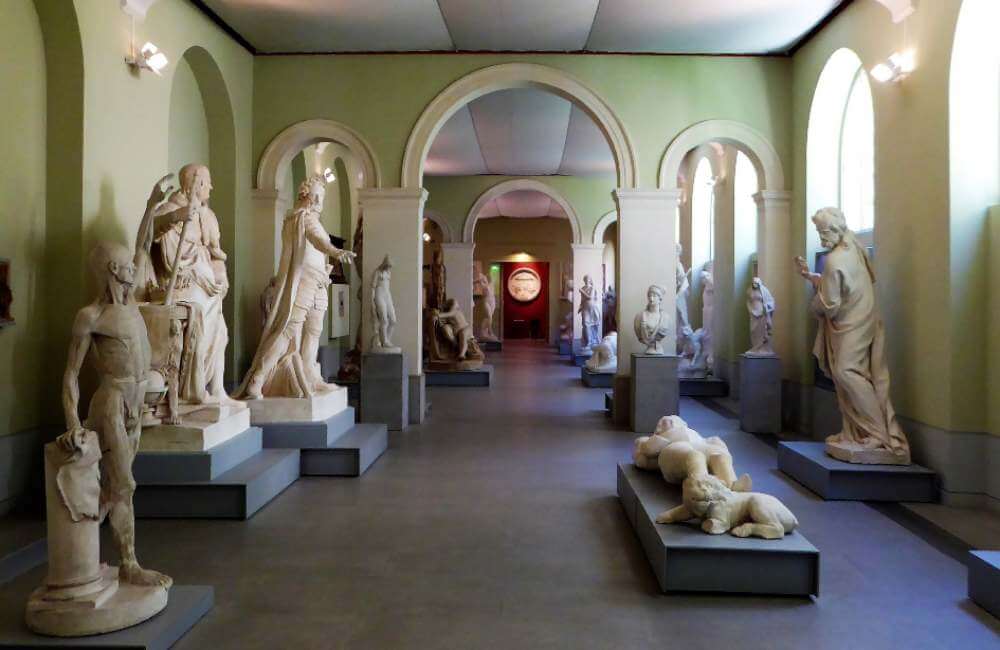 It is a good idea to visit the city's oldest museum. The exhibition is located inside a very elegant building that dates back to the seventeenth century which once worked as a priory.
Inside the museum, you can admire more than 12,000 paintings and sculptures on display, many of them by the post-impressionist Cézanne. However, the exhibition also features other painters, many of them from the Renaissance.
If you are looking for unusual souvenirs, the museum has a great shop filled with ideas!
Delight in Beautiful Gardens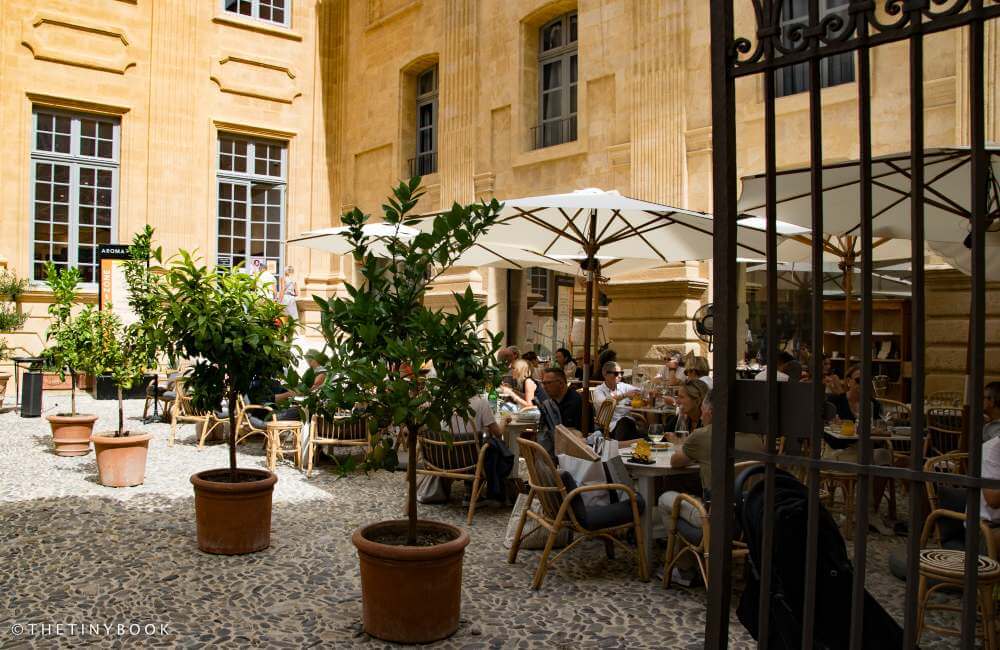 The gardens of the Hotel de Caumont are amongst the most popular attractions in the city.
The gardens are beautifully maintained and offer the perfect setting to enjoy a delicious afternoon tea complete with unique delicacies, sweet pies, cakes, and local calissons.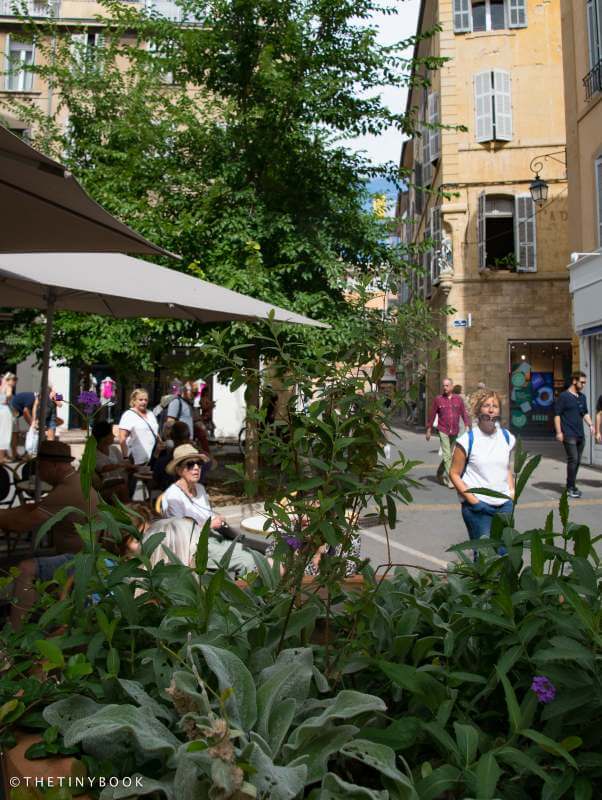 If you prefer, there is an elegant terrace for dinner too, or you can even enjoy the regular jazz or opera nights that are held in the gardens during the warm season.
To have the official event guide, head to the tourist office near the main bus station.
Go Dancing in the Streets!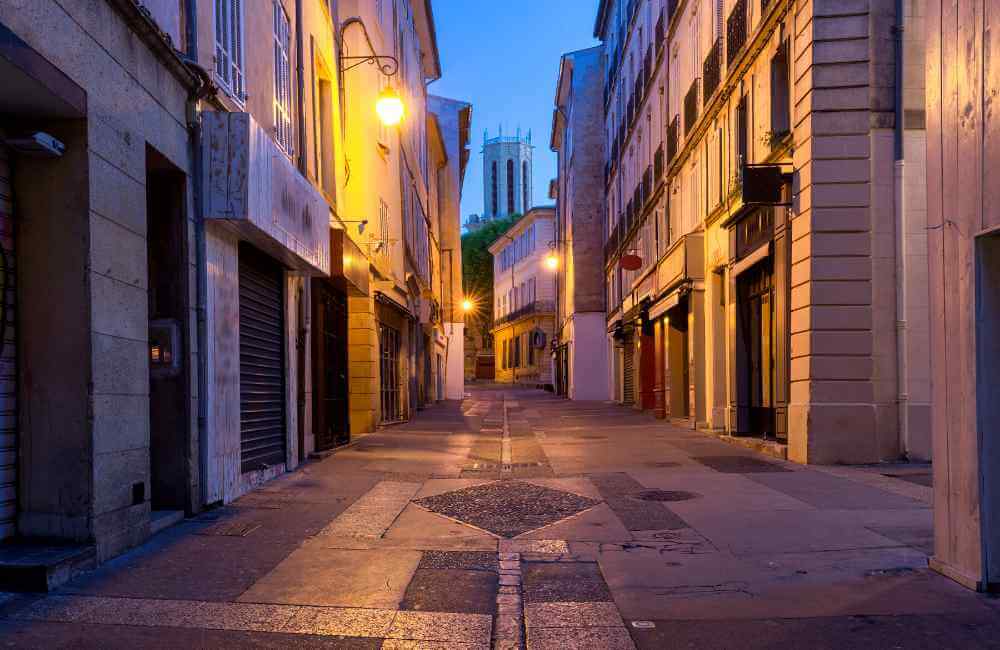 Musique Dans la Rue – Music in the Streets – is an annual event that has been held in Aix en Provence for at least 45 years.
The event lasts for eight days and showcases all types of music. It is a really popular music festival featuring music performances held in various streets around the city and anyone is free to join in – and yes, dancing in the street is a frequent occurrence! The festival is held every year in August.
Sample a Fragrant Glass of Rosé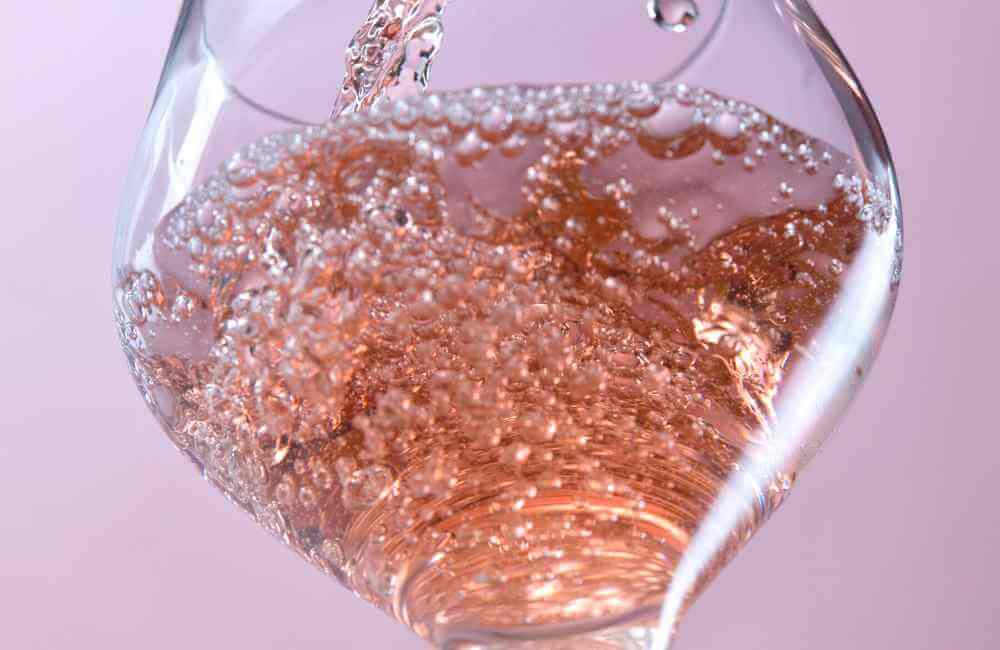 Aix-en-Provence is located in the Coteaux d'Aix-en-Provence, which is the second largest of the nine wine-producing areas in Provence.
This area is well-known for its delicious rosé, which is really pale in color and can sometimes be almost white!
About 80% of the wine produced in the region is rosé which is considered the trademark wine of the south.
This region's warm climate coupled with the rocky soil in the area that combines a mixture of clay and lime produces wine that is fresh, light, and not over-sweet.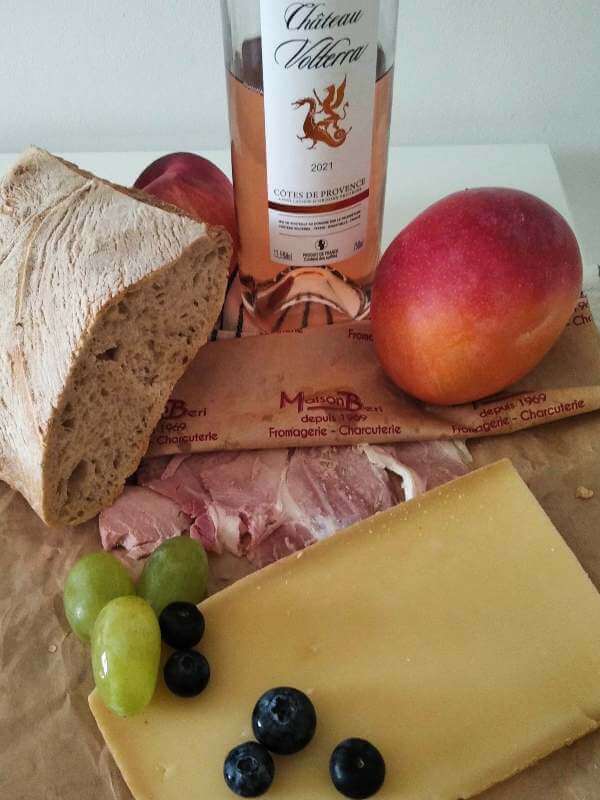 There are several wineries that you can visit to see the wine being produced and to sample some of the wines, or you can purchase your bottle at the market together with a good piece of rustic bread, delicious cheese, and some fruit, just as we did before heading to the small terrace in our apartment for a fantastic homemade picnic in Aix.
One of the most popular rosés in the world, Domaine de la Grande Seouve, comes from this region. The wine is quite pricey, but its quality is really excellent.
A visit to the winery is really interesting and there are also tours every weekday at 10 am and 2 pm.
Check out these wine tours for the best wine-tasting experience:
Taste the Local Specialty: Calissons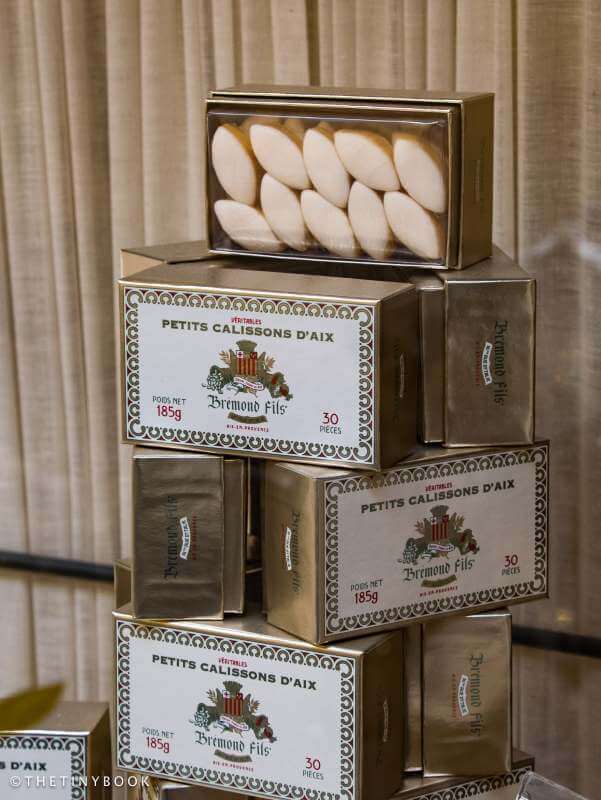 Calissons have been made and enjoyed in Aix-en-Provence since the thirteenth century.
Interestingly, they are very similar to kalitsounia (and not just in the name!)- a baked treat that is found in Crete.
As a matter of fact, it is thought that the recipe was brought from Crete by the Venetians (who ruled on the island for hundreds of years).
The recipe has changed a little over the centuries and today, the Calissons are made with a mixture of ground almonds and candied fruit peel which is spread on a thin wafer and topped with a thick layer of icing.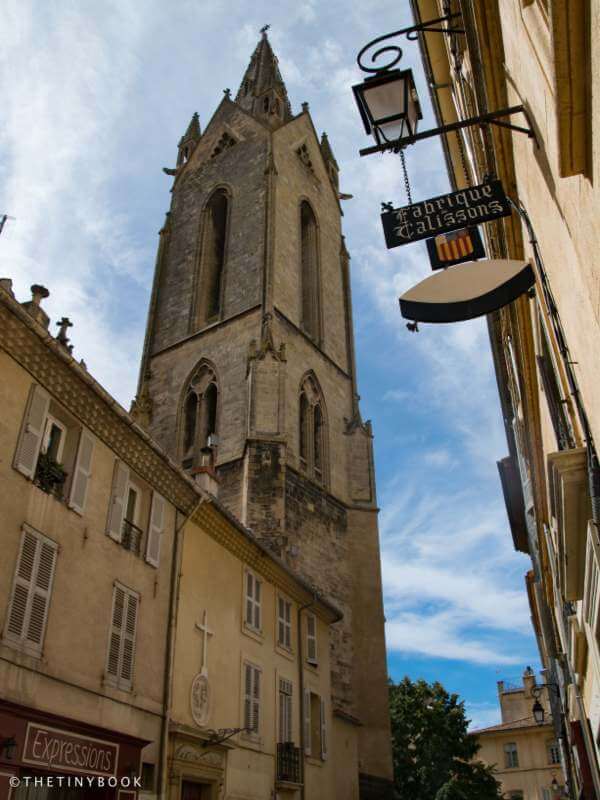 A gift box of Calissons makes an ideal souvenir to take home. You can purchase them close to the bus station, near the Saint Jean de Malte church (where there is a small museum devoted to this pastry), or visit the famous Roy René factory.
If you find yourself drawn to this delicious local specialty, there is a smart new and sustainable factory where they are produced. Confiserie du Roy René is fun to visit and sits among lush and fragrant almond groves that you are welcome to visit too.
Discover the City's Main Foodie Street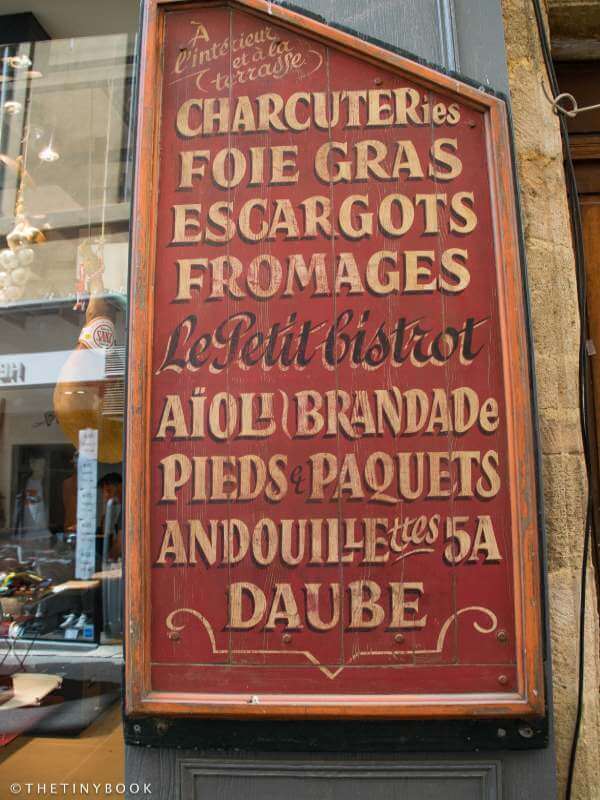 For the best food in Aix-en-Provence head for Rue d'Italie.
This is an amazing street featuring several excellent bakeries and delicatessens, as well as some other chic foodie shops!
Here we stopped for a relaxing time and a cold drink at a café… more than once. Also here, we tasted incredible sweets and some of the best pizza we ever had out of Italy!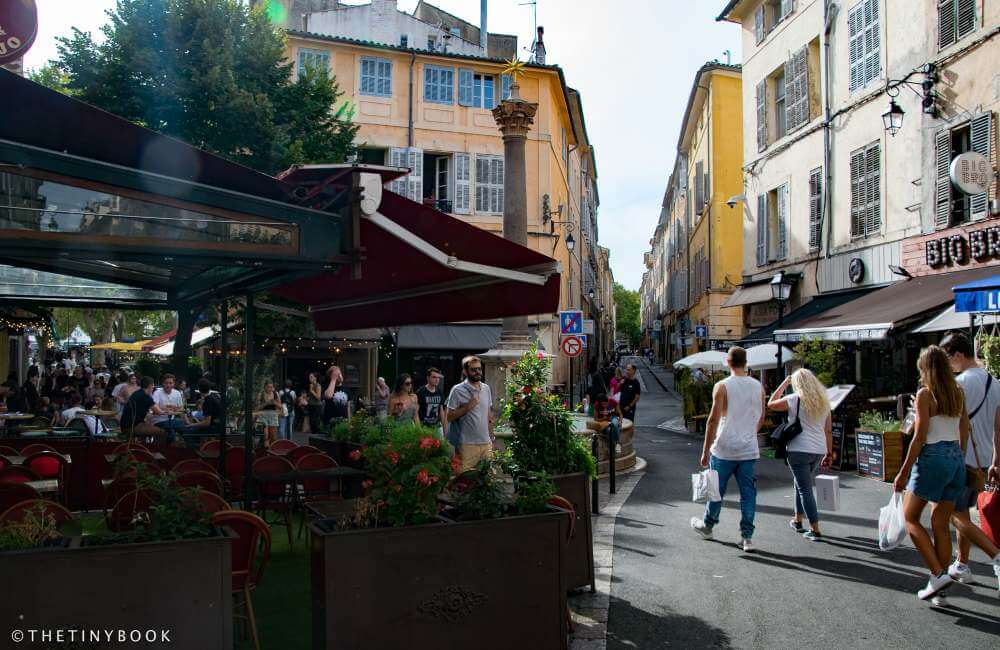 There is A Casa for delicious fresh pasta and La Chambre des Confitures for a dazzling selection of jams and chutney.
The delicatessen called L'Italien stocks the local specialty, tomatoes Provençale, which are juicy locally grown tomatoes filled with herbs.
In the area, you will find the gorgeous Fontaine des Augustines, surrounded by pretty cafés and pastry shops, and the striking Couvent des Augustines with its oratory.
Enjoy Great Shopping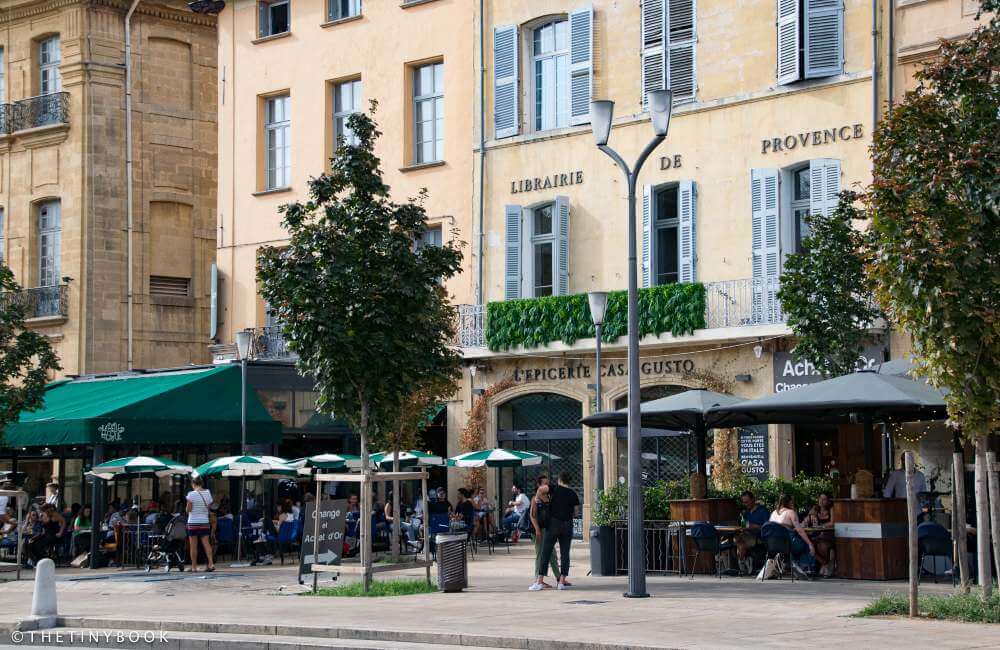 Just like Paris, Aix-en-Provence is stylish and has some really lovely shops. Shopping in Paris can sometimes feel rushed and stressful because most shops are full of tourists who are not always sure about what they want.
However, shopping in Aix is simple, and fun, and you get a personalized touch that can make all the difference.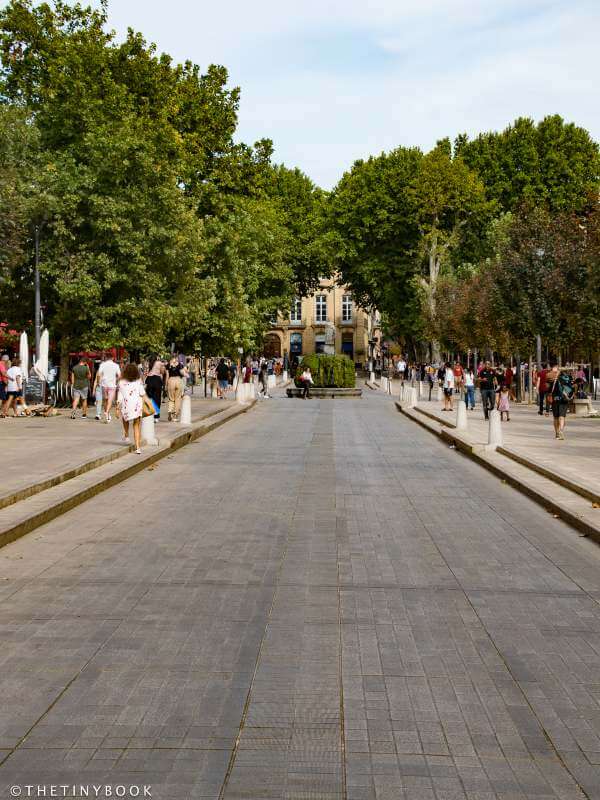 The main shopping street is Cours Mirabeau which is an incredibly beautiful broad, tree-lined boulevard, filled with amazing cafés, interesting bookshops, and high-end boutiques.
You can enjoy purchasing (or just window-shopping) and then sit for a coffee under the sun.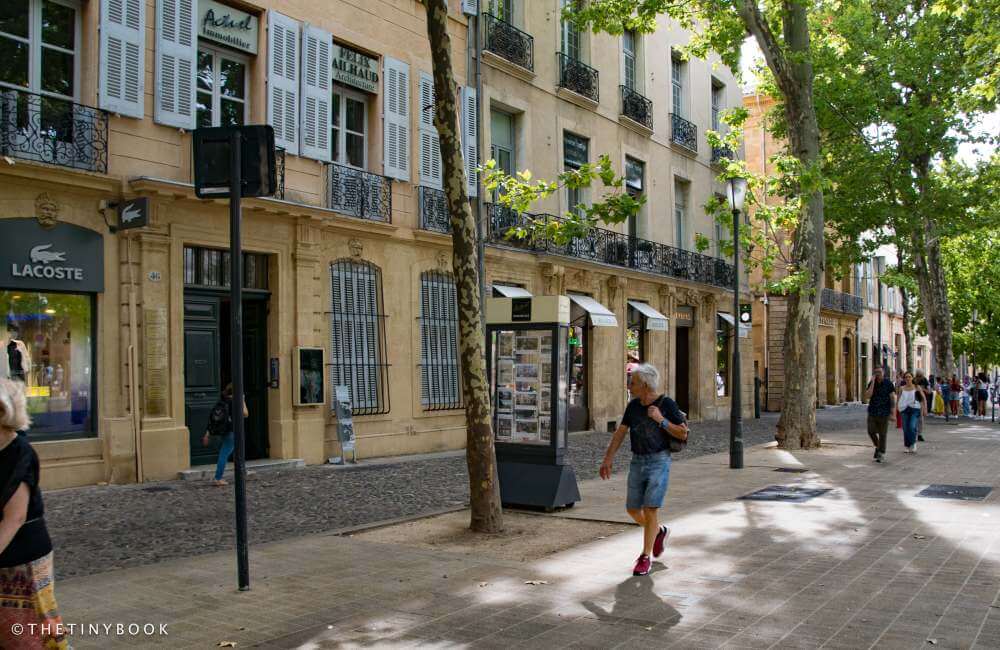 Mazarin is another chic and expensive area where you will also find interesting shops for unique purchases and original Provence souvenirs.
Check Out These Three Lovely Markets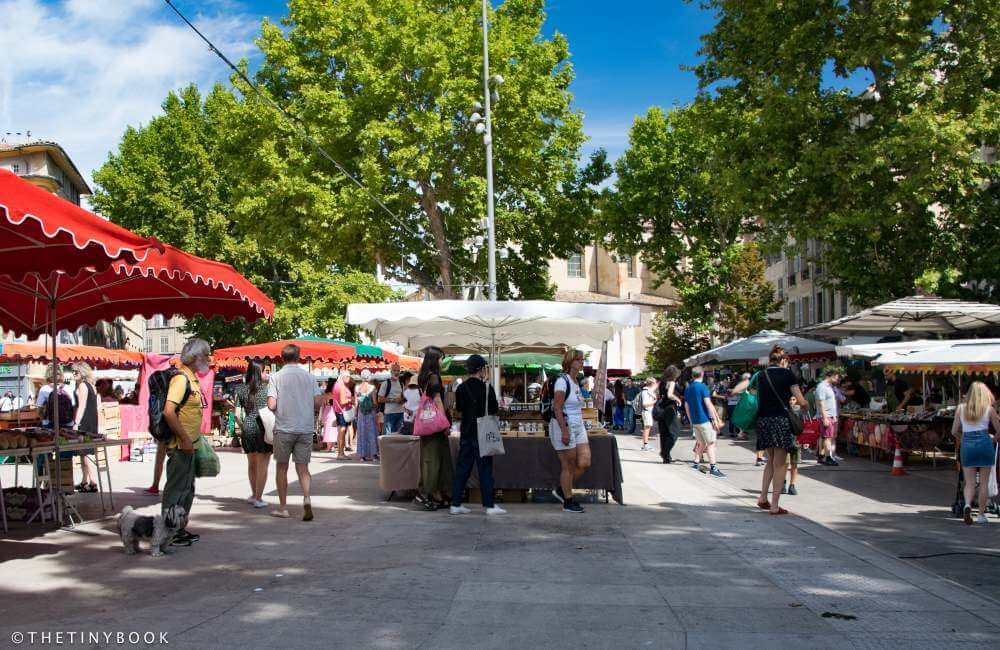 Aix is known for its street markets which welcomed us the first time we arrived in town (on a Thursday) with a variety of colors and delicious flavors. The joyful market atmosphere is something that you really wouldn't want to miss.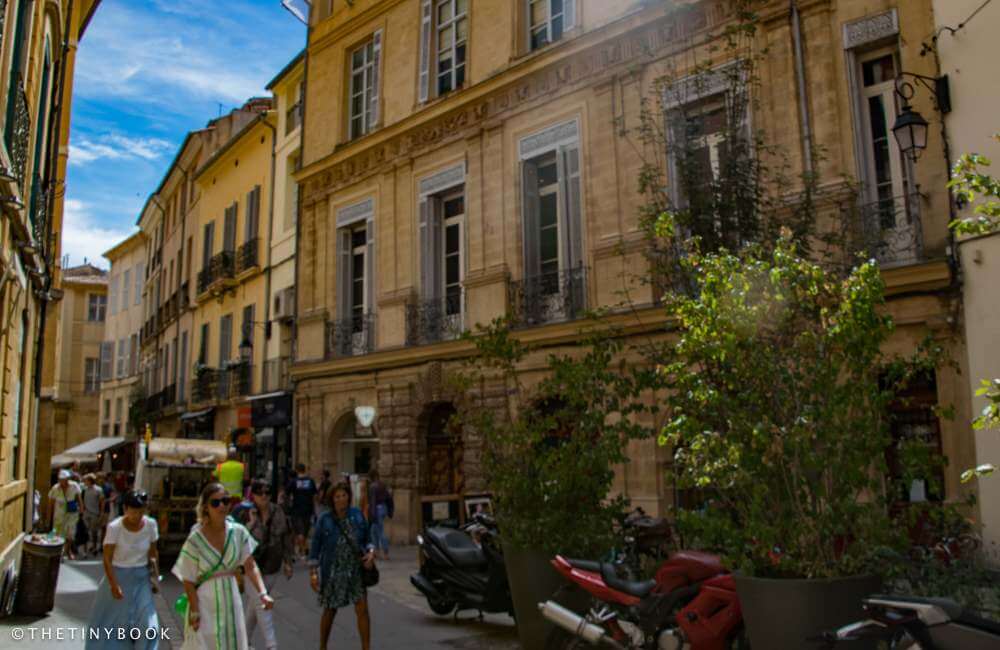 Saturday markets are even more special, as they seem to go on forever along the alleys of the city.
The markets seem to be connected to each other since shop owners take out tables and stalls to the streets where they display their products as well.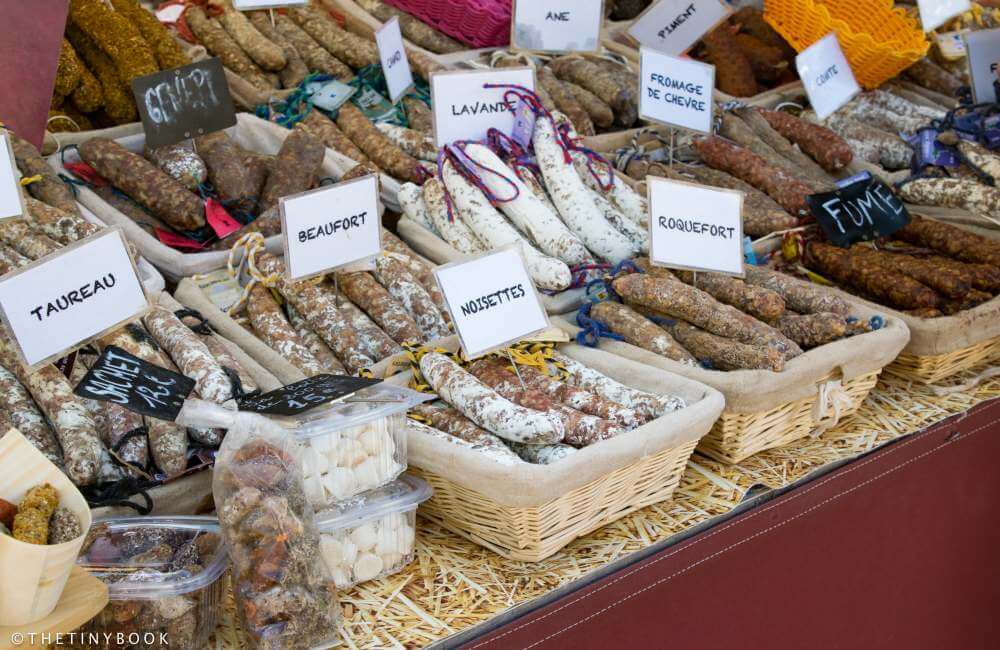 This wall, all the streets of the village turn into a long line of stalls selling anything from clothes, to leather products, but also food, flowers, wine, herbs and spices, Marseille soap, fresh and dried lavender, ceramics, natural fiber bags for the beach, and even delicious hot meals.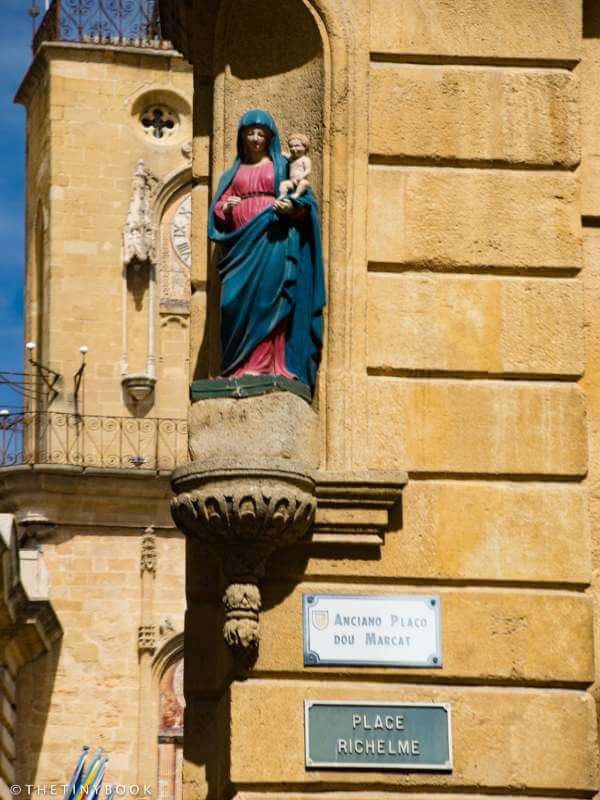 These traditional markets are held in Place des Prêcheurs and Place de la Madeleine on Tuesday, Thursday, and Saturday mornings and there is also a daily market (seven mornings a week) in Place Richelme.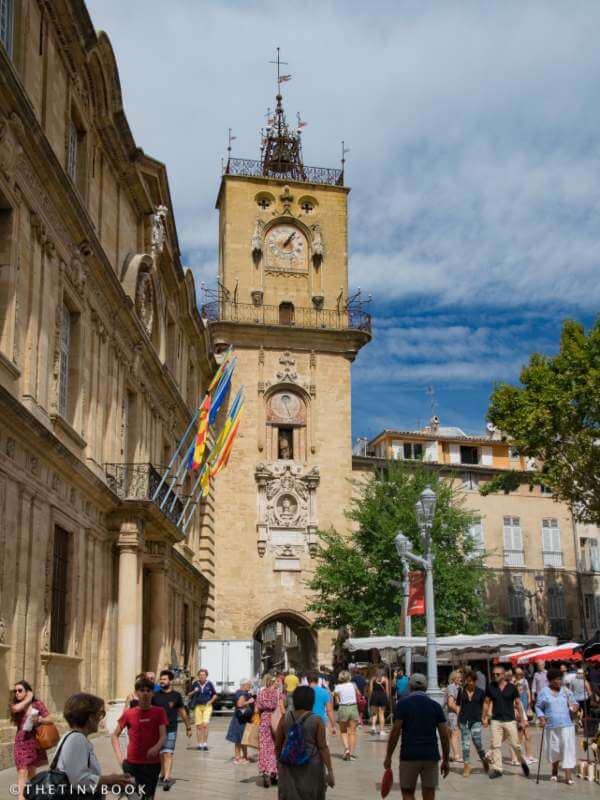 This market is particularly attractive as it is held in a pretty cobbled square surrounded by cafés and bars, right opposite the impressive clock tower and the magnificent town hall (Hotel de Ville) of Aix en Provence.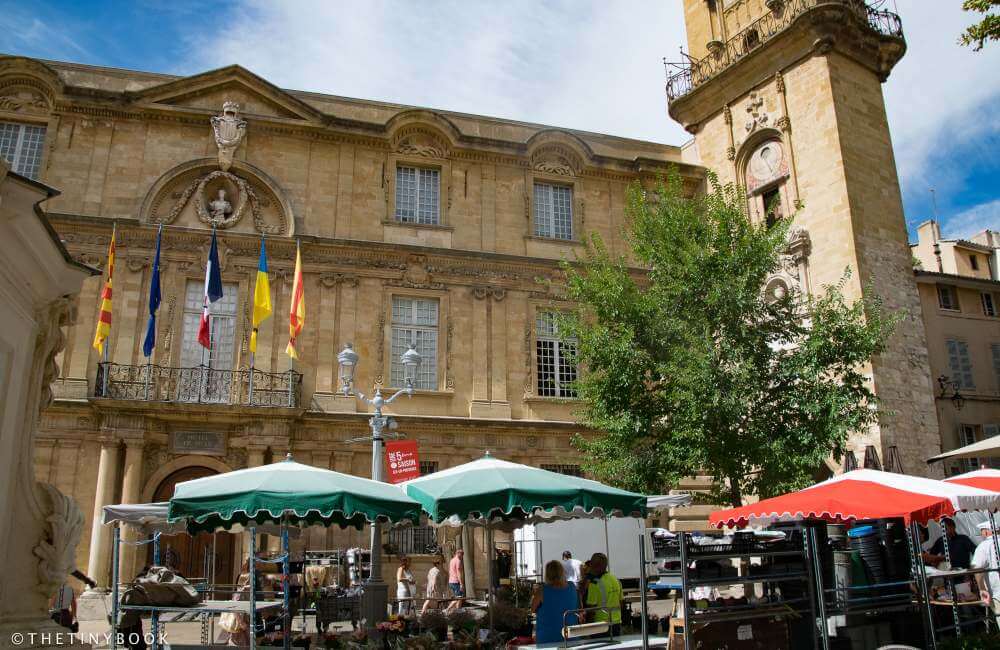 For a great insight into the local gastronomy, check out this incredible history and food walking tour of Aix en Provence.
Wear your Hiking Boots!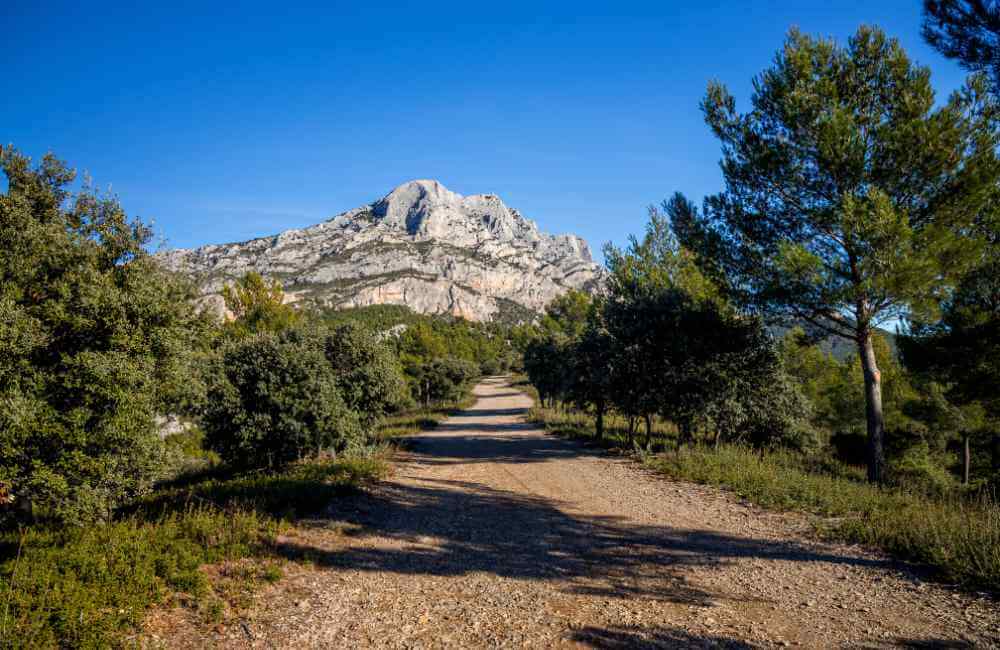 Towards the east of Aix-en-Provence stands the well-known Montagne Sainte-Victoire, a mountain that's 1,011 meters high (3,317 feet) with a beautiful nature reserve that is well worth exploring.
There are several different routes and marked trails to follow.
The complex network of paths leads to a priory at the summit, where you will be rewarded with great views of the Bimont Dam, but also of incredible forests, lakes, and vineyards.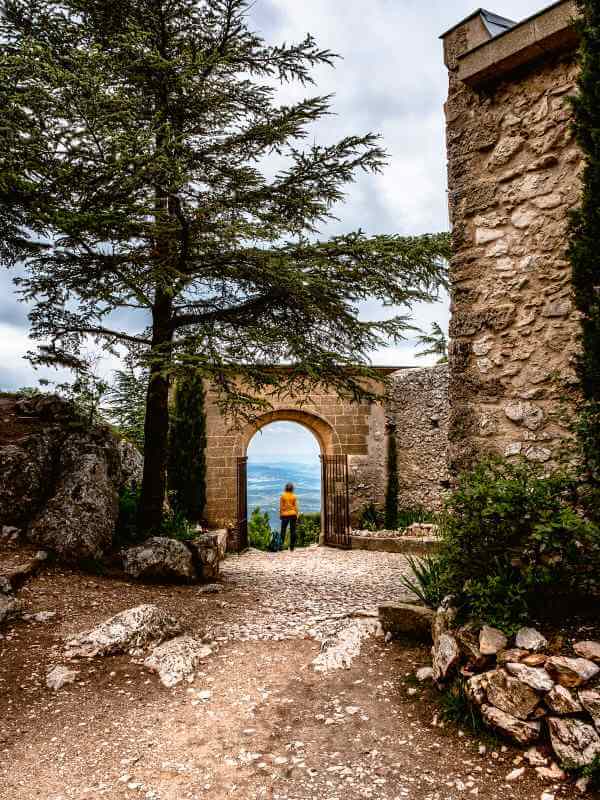 If you prefer mountain biking, there are also a number of trails in the nature reserve that you can easily follow. You can join this fantastic E-Bike Tour of Mount Sainte-Victoire for a different and adventurous experience.
The French painter Cézanne loved the mountain so much that its characteristic shape appears in more than 80 of his paintings.
Visit the Pretty Lavender Fields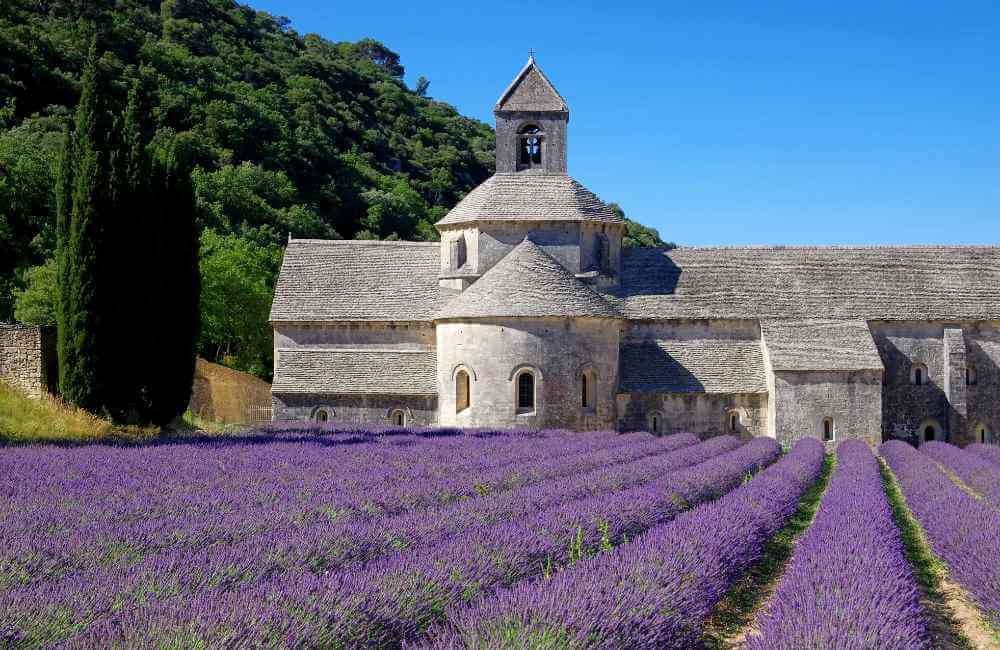 Provence is world famous for its endless fields of lavender which are situated about an hour's drive from the city. The main place to visit is the Abbey of Senanque, just a few minutes from the mountain settlement of Gordes, one of the most picturesque hilltop villages in Luberon.
If you have a rental car, they are easy to reach, but if not there are several-day excursions available from the city center too.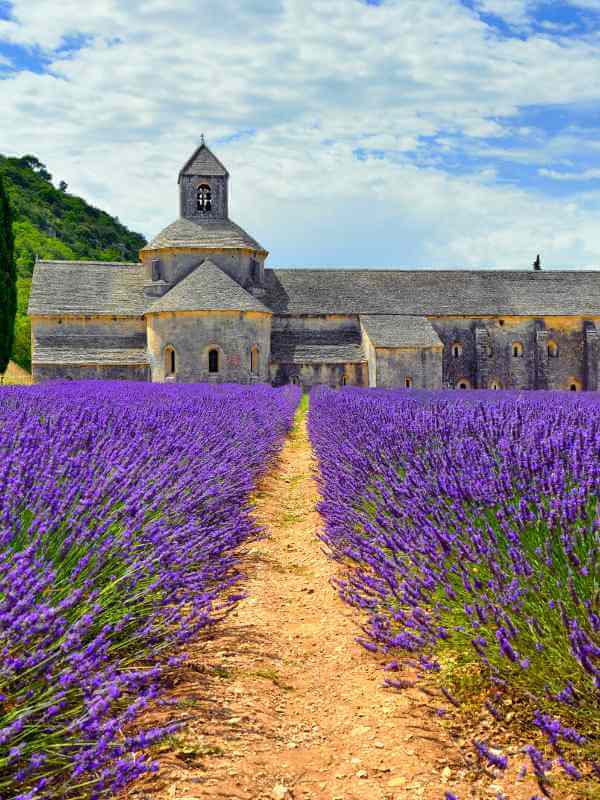 If checking out the lavender fields is an item on your wishlist, keep in mind that the best time to see them fully blossom is between June and July, as the harvest already takes place in August, and, by then, there won't be any purple lavender field to find anywhere in Provence.
If you're still uncertain about what village in the south of France you should visit, I cannot recommend Aix en Provence vividly enough.
Aix is the quintessential southern France village where living well is nothing but their life philosophy.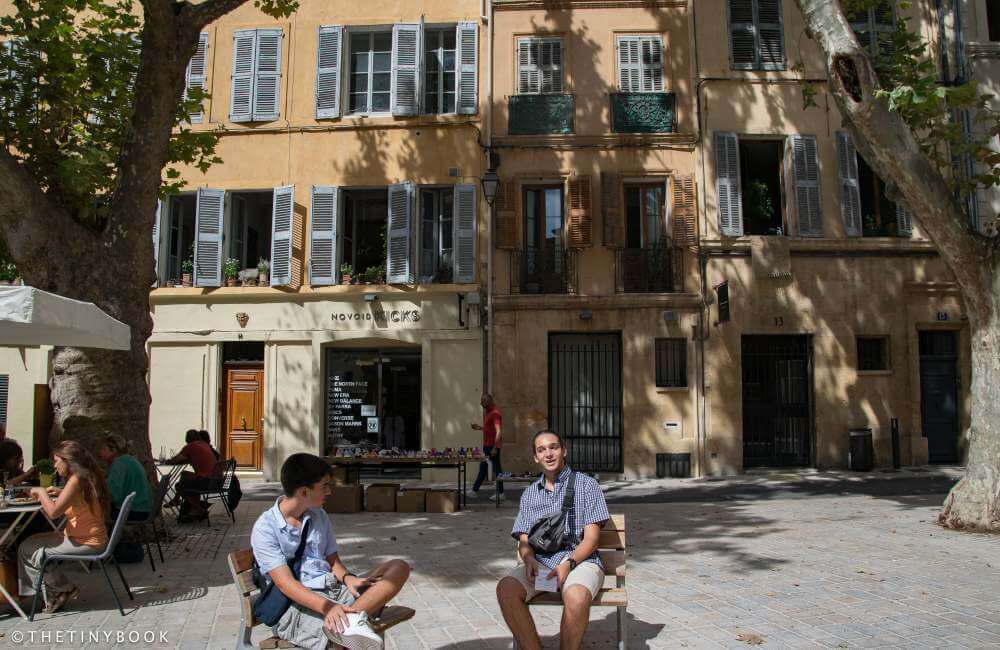 The city is modern as well as elegant and traditional, it has the right laid-back character, and features delicious gourmet treats and incredibly big street markets (that I simply adore).
In Aix, there's often beautiful weather, and dozens of nearby places to visit (such as Avignon, Marseille, or Nice), and it is a picture-perfect example of the most authentic side of France.
Are you traveling to Aix en Provence soon?
Read more about France
Pin this Guide to Aix en Provence for a Magnificent Time in Southern France!
About my blog: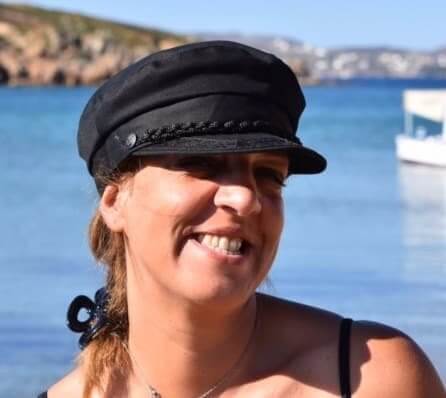 I moved to Crete in 2016. During these years, I learned much about the island.
In Crete, I juggle being a solo mom, hosting culinary tours, and writing for several travel blogs.
I've written for Greek Reporter, published travel guides about Greece, and had more glasses of frappe than any regular person could ever handle.