Easter holidays! Not cold, not hot, just perfect travel time! And because I know you want some variety in your spring city breaks, here are ten less-traveled yet stunning Easter destinations in Europe.
---
Disclaimer: Posts include affiliate links to products or services. I might earn a commission if you make a purchase.
---
Easter Break in Europe: Top Places to Visit
If you're not sure about where to go for your next Easter break, then check out these underrated European destinations and pick the one you'd love to discover!
Riga
An Unbelievably Underrated City
One of the best places to go on holiday in April, Riga is home to several fantastic attractions that can keep you busy and excited throughout your stay.
No wonder its entire old town with charming winding streets is on the UNESCO World Heritage list!
And don't forget the food; it's fresh, inexpensive, and delicious, unlike the Soviet stereotype. And if you get to eat a local Easter meal, you'll notice most foods come in round shapes, which in Latvian tradition symbolize the sun.
Bergen
A Getaway to Snow in April
I know it's Easter, but some may still crave the cold and snow of winter. For those hard cores – not me- you could spend your Easter weekend in Bergen, a charming coastal town in Norway.
Although in a secular country, locals value and celebrate Easter, which symbolizes the last days of winter and the arrival of spring.
When it comes to the city itself, you cannot but fall in love with it and its surroundings! You'll stay in colorful wooden houses sandwiched between a Norwegian fjord and majestic mountains.
And no matter how hot the Easter days can be, you won't be too far from snow and breathtaking viewpoints.
Corfu
Home to the Popular Smashing of Botides Event
In the other corner of Europe, Greece is home to hundreds of fabulous island destinations. However, one stands out for its peculiar Easter custom of clay pottery smashing. Yes, you've heard that right.
Greeks on the island of Corfu throw big water-filled clay pots from their balconies under Easter melodies from a live opera!
When you are not attending this famous event, Corfu will fascinate you with how green, diverse, and playful it can get.
Maastricht
Easter in a Medieval-Like Setting
One of the best Easter destinations for families is the picturesque city of Maastricht in the southern Netherlands.
Although its airport is small, it is only one hour away from the international airport of Eindhoven. And believe me, that extra commute time is worth it.
The city's unique vibe, walkability, medieval-era architecture, colorful buildings, and vibrant cultural scene are only some of the reasons you and your family will have an unforgettable Easter holiday.
And if you want to imitate the locals with the season's traditions, you can hide chocolate Easter eggs for your children to find. They'll love it!
Bruges
One of the Finest Cuisines and Easter Experiences
Within two hours from Maastricht, you can visit one of the most fascinating cities to celebrate Easter. Bruges!
Explore the cozy market squares, admire the photogenic canals, dive into the area's long history, and observe the famous process of lace making, to name only a few activities.
Above all, you are in a historic town with deep-rooted gastronomic traditions.
In other words, you have all the reasons to succumb to one of the most delicious Easter meals in your life!
Just make sure you make a reservation beforehand since most restaurants are busy with locals doing the same!
Bessières
Oddness at its Peak
For one of the most peculiar Easter traditions in Europe, visit the small provincial French city of Bessières, only half an hour north of Toulouse.
At first sight, it will feel like you are in a rural village surrounded by vineyards and wooded hills. However, the main highlight is their bizarre Easter tradition that really stands out in France!
It all starts with up to 40 cooks who gather here at this peaceful location for a ritual that will surprise you with its ingenuity.
They wear their fancy chef hats and start smashing eggs like there is no end. Their goal? To create one of the largest omelets humankind has seen! 15,000 eggs, to be precise!
Bologna
Italian Cuisine at its Best
One of the most rewarding travel destinations to celebrate Easter in Europe is the lively historic city of Bologna.
I am sure many of you have been jealous of kids having their chocolate eggs and not you. Well, in Bologna, you have a free pass to enjoy this delicious Easter custom without being judged. Everyone does that here!
And when it comes to the city, you are in for a treat. Stroll in sprawling plazas next to tens of lively cafes, marvel at the city's imposing medieval towers, enjoy the vibrant nightlife and visit important historical buildings.
And the best part of it all?
The Bolognese cuisine is out-of-this-world! Just try the local pasta, and you'll soon wonder why you didn't visit Bologna before!
Alicante
Beach Life Even at Easter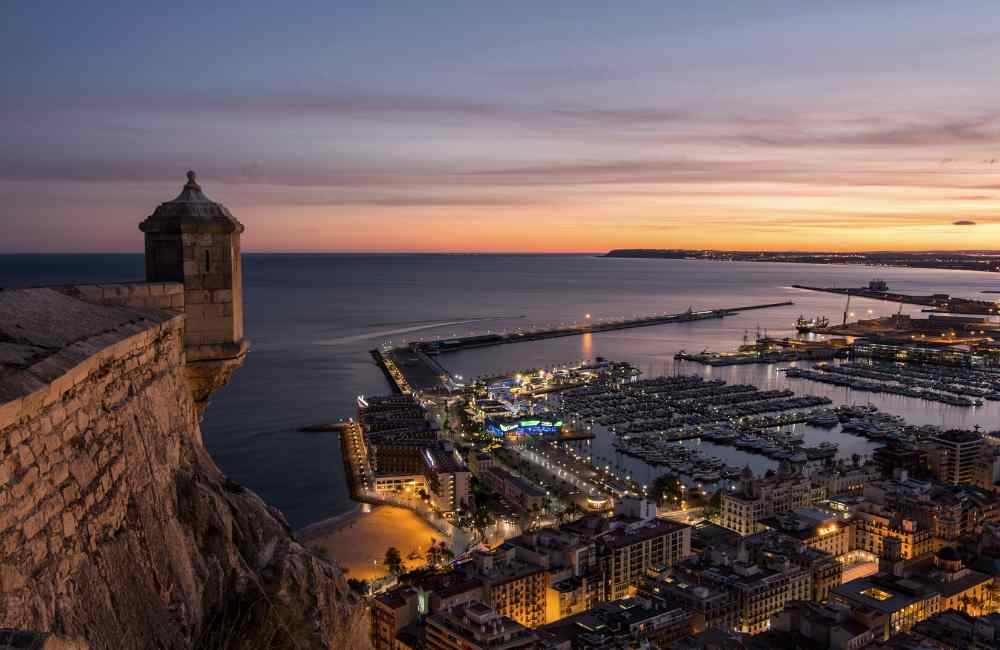 If you like being by the beach on any holiday possible, Alicante is the ultimate beach town to celebrate Easter in Europe.
The moment you step foot in this cute Spanish town, it will feel like you are in a beach resort, even if Easter is too early! After all, it is one of the sunniest towns in continental Europe.
As for activities to do in town, you'll be spoiled. Walk along the peaceful promenade, appreciate the elegant historic buildings, or climb to the captivating 9th-century castle from where you'll enjoy stunning views over Alicante.
As for Easter traditions, you'll have to try the Alicante Easter Sunday sweet "mona de Pascua"!
Tenerife
The Ultimate Exotic Easter Destination in Europe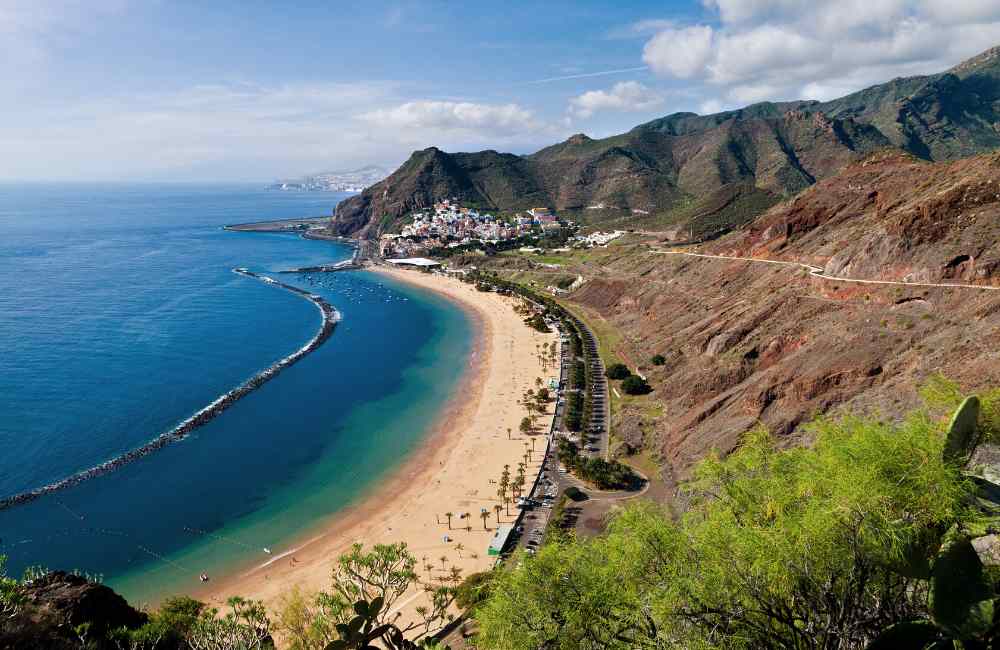 If Alicante is not warm enough for you, then take a flight south towards the exotic Canary island of Tenerife!
Although technically closer to Africa than Europe, this majestic volcanic island belongs to Spain and has several direct flights to continental Europe.
While in Tenerife during Easter, you'll notice countless religious ceremonies and street processions throughout the week leading to Easter.
At the same time, the island cries for attention! Lovely beaches, active volcanoes, breathtaking landscapes, delicious food, and wonderful settlements. If you want my advice, add a few extra days to your Tenerife itinerary for sightseeing.
Ponta Delgada
Beach Hunting During Easter
Finally, if you happen to be in Portugal or the UK, consider spending your Easter holidays on the captivating island of Ponta Delgada.
You'll be way into the Atlantic Ocean, although still in Portugal. The flight there may take longer, but it will be at a fraction of the cost of other exotic destinations.
And when you realize where you are, you know you've just hit a goldmine! Fantastic beaches, charming architecture, diverse landscapes, and the amazing Azoren culture.
To give you an example, imagine streets carpeted with flowers during a procession with brass bands every year five weeks after Easter Sunday!
All in all, Easter in Europe can never get boring. As long as you can take some days off, you'll never run out of things to do.
Take inspiration from the above spectacular Easter destinations in Europe and make this Easter Holiday special!
---
What other inexpensive European destination would you add to this list?
Let me know in the comments below!
You might also want to read these other articles:
Written by Dimitrios Tsevremes
Passionate about travel, spirituality, and sports, I have lived in 5 countries and traveled to more places than I have counted. Writing, for me, is a way to express myself and my creativity. Whether I write for my blog or a freelancing gig, I always fall in love with the process and often lose my sense of time. If you want, you can check out more about me and my work here.
Pin this Guide to the Best European Destinations for Easter!
About my blog: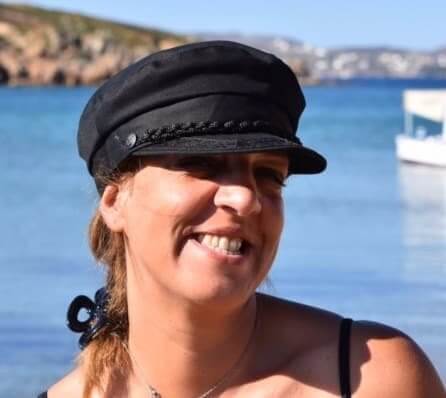 I moved to Crete in 2016. During these years, I learned much about the island.
In Crete, I juggle being a solo mom, hosting culinary tours, and writing for several travel media.
I've written for Greek Reporter, published travel guides about Greece, co-authored DK Eyewitness Top 10 Crete, and had more glasses of frappe than any regular person could ever handle.