If you can't get out and travel, no matter the reason, these activities will help you get closer to Crete and fight back that terrible nostalgia for the island. Check out these helpful ideas… from the comfort of your home, no tickets are needed!
---
Disclaimer: Posts include affiliate links to products or services. I might earn a commission if you make a purchase, at no extra cost.
---
RESOURCES TO BOOK YOUR TRIP TO CRETE:
FLIGHTS: Use Skyscanner to compare prices before booking a plane ticket.
FERRIES: Check out Ferryhopper for convenient ferry tickets.
ACCOMMODATION: Look for hotels and rental homes on Booking.com.
PRIVATE TRANSFER: Welcome Pickups offers local English-speaking drivers, flight monitoring, and a very convenient (flat) pre-paid fee
CAR RENTAL: Use Discover Cars to find an affordable car to rent.
TOURS: Live unforgettable adventures and cultural experiences with Get Your Guide.
INSURANCE: If things go wrong, you'll get coverage against illness, injury, theft, and cancellations. I recommend Safety Wing for peace of mind.
11 Fun Crete Travel-Related Activities to Do at Home!
I usually spend quite some time traveling around Crete during the year. However, this one that's about to end has not been a common year so far… and I'm afraid it could stay the same for a good while.
Even when I live on the island, I crave moving around freely a lot. Yet… that does not mean I have to stop doing Crete-travel-related things from the comfort of my living room. I might not go to the old town for a coffee, but there're still some things I can do at home!
Can't get out and move freely as you used to? Craving some Crete travel? No matter if it's due to a global pandemic or just because you can't, I've come up with a list of activities to help you cope with travel cravings. You can have lots of fun and find your way to stay entertained even when staying at home. Take a look!
Take a Virtual Free Tour of Crete
Traveling to Crete and other destinations in Greece… and the rest of the world has been put to a halt for a while now. It's become quite hard to move around due to this global pandemic. And, let's be honest, the more the ban extends, the more we crave visiting our favorite destination.
So, why not do something about it? Don't let this stop you from seeing the best of Crete. Ok, you can't come to the island in person, but you can take a virtual tour!
The Ministry of Tourism of the Hellenic Republic (aka Greece), has put together a great page known as You Go Culture. And it features superb Virtual Tours of Greece divided into destinations, arts & crafts, gastronomic experiences, and more.
The section devoted to Crete is just amazing. You will be able to find virtual tours of the island's major archaeological sites, including Knossos, Festos, as well as archaeological museums and frescos inside the palaces.
There are also videos related to the local music, the traditional Cretan diet, and a lot more. And the best part? Since it's a government site, all the tours are for free! Check the Crete section here, and the more Greek destinations here.
Cook Your Own Cretan Food Menu
If you love cooking and trying new recipes from the destinations you love, then it's can be a fun idea to spend a night with the family in the kitchen trying to reproduce those mouthwatering tastes that you've tried on the island… or the ones you've so much read about if you still haven't visited!
You might think you do not have all the necessary ingredients, but many of them can be found online and you can have them delivered home, such as authentic extra virgin olive oil from Greece, local herbs, and even honey. Instead, it can also be super fun and creative to try and make up for those ingredients you're missing with similar products.
Get yourself a good Cretan recipe book, or check this article for a few Greek cookbook ideas, and put your hands to work. Then, prepare a nice all-Cretan table and enjoy the dinner with all the family.
Crete Travel Trivia with Friends
Meeting with friends can be a challenge during these odd times, but you can always meet up using Facebook Messenger, Zoom, Google Meet, or Skype. And these are just some of the many online video conferencing tools around!
If you have a big family or it's possible for you to receive friends at home, this can be the perfect activity for an all-Cretan night which includes the Cretan food you've already prepared, and which can also include some Greek wine tasting (see point 5 below).
To put together your own Crete trivia night, head to this 35 Fun Facts about Crete and gather all the info you need to prepare the right tools.
Keep this in mind when hosting an online trivia event:
Every participant should hop on the same call.
Screen sharing is the best way for you to present the quiz questions.
Have everyone write down their own answers to estimate their scores.
Announce the winner and enjoy it!
If you're not sure about the questions and don't have the time to prepare them following my article, I've made it simpler for you: All you have to do is to download the trivia PDF version of some fun facts about Crete here… and have fun!
Go On a Virtual Experience… of Greece!
We all got to know Airbnb for the great rental homes you can find to spend time on the Greek islands and to experience life like a local. They're also famous for the great experiences that locals (just like me) host in every destination.
Well… did you know that a few months back, some hosts started crafting some amazing virtual experiences for really convenient fees? They allow you to get to know far-off places and unique traditions without moving an inch away from your sofa!
Greek Wine Evening… A Great Crete Travel Related Thing to Do at Home!
Showing up in one of the many Cretan wineries around the island for a wine tasting paired with delicious Graviera cheese and sun-dried tomatoes is one of the things I miss the most!
The same goes for tasting wines on other Greek islands, like Santorini Vinsanto, or some Parian wine in the Cyclades. But there's no need to be sad about missing your wine experiences. You can host your own wine tasting fun nights at home and enjoy.
Choose a small selection of wines to start from, so that nobody gets overwhelmed. If you're looking for wine ideas, then check this amazing wine blog. It has a super friendly approach to those new to wines. You can also read this article if you're interested in knowing more about the wines of Crete too.
Go online and order a few Cretan labels that you can have delivered home. Get yourself some glamorous glasses too, and other great wine goodies, sort out a few snacks, and spend a different night with good company and even better flavors.
If you can host a wine tasting session with friends, ask for their help too, have them bring a bottle of their favorite wine, and organize a blind wine tasting, you can even have prizes ready for those guessing most of their wines.
Organize Your Crete Travel Photos and Videos
I just love to look back at my adventures in Crete to remember all the memories and unique moments spent in different spots on the island. The same goes for other Greek destinations.
I usually come home with thousands of photos that I don't always have the time to sort out. There's no better time than this one to organize some of these pictures, edit a few videos, and go back to those unforgettable places — even if only virtually — that you now crave to see again!
This is also a great opportunity to delete bad pictures, retouch or edit a few uneven horizons, and even organize them in original albums.
You can also choose the best ones to make a whole travel-themed wall at home. I believe that pictures from happy trips make much better decorations than regular paintings or posters. And they're certainly much more original!
Therefore, if you're missing travel, spend some time sorting out your travel photos? You can read about a few alternative tools, or you can use online resources such as Google Photos with free cloud space for hundreds of pictures).
Make Your Own Travel-Related Books!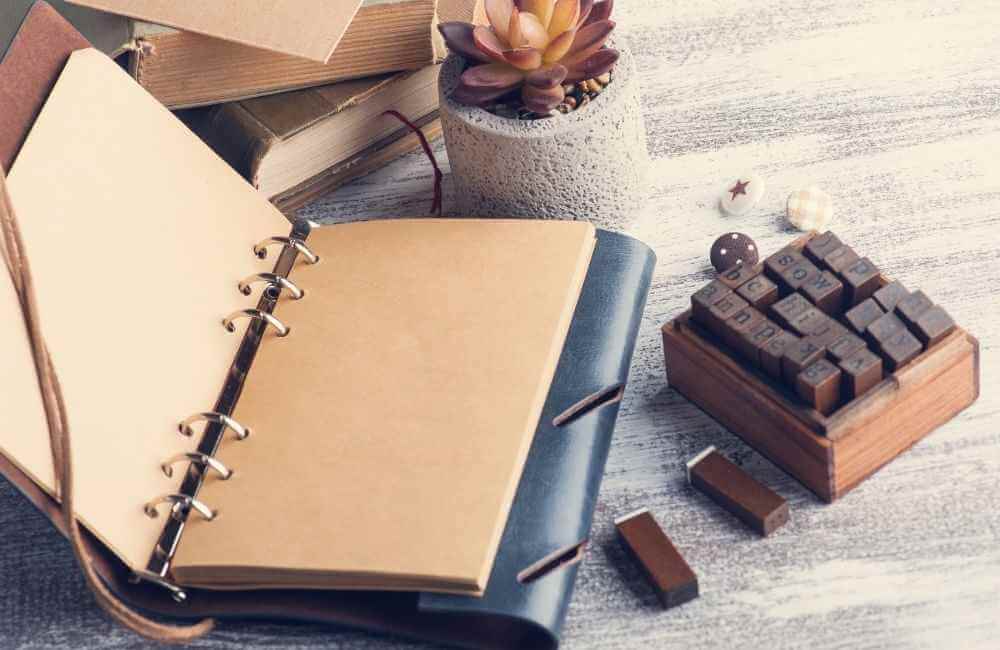 You can have some of those pictures printed and make a collection of albums, either divided by region or by year. Once you've sorted out what pictures to include, you can simply have them printed professionally.
I love those albums in which it's possible to put not just pictures, but also other memories, including tickets, museum entrances, brochures, and other little mementos that you can collect during the journey, including plane or ferry tickets.
These are some great books to start your travel-related collection of memories!
Learn Some Basic Greek Online
Wouldn't it be great to go back to Greece with some knowledge of the language? Wouldn't it be great to greet your Cretan friends with a few simple phrases or even hold a full conversation?
Try an online language course or even download an app and devote some minutes to it every day. It can be challenging, I don't deny it, but it will also prove extremely rewarding to fly to Greece and be able to understand street signs or to order a full Greek meal in your favorite taverna!
Besides, the Greeks love and appreciate when foreigners make the effort to learn such a complex language. So…what are you waiting for, you can try any online language-learning platform. It will make your next trip a ton easier, and even more fun!
Watch a Movie Set on Crete
There are several interesting films that portray like nothing else what life is about on a Cretan island.
You can check interesting documentaries, great series, and unique films that will transport you to Crete and will let you enjoy some of that island landscape that you adore so much. Here are some of my favorite ones.
If you're more into short shows, then check some Greek-themed series on Amazon, they are super cost-effective and can provide a great approach to the local culture and traditions.
Read a Fantastic Crete-Related Book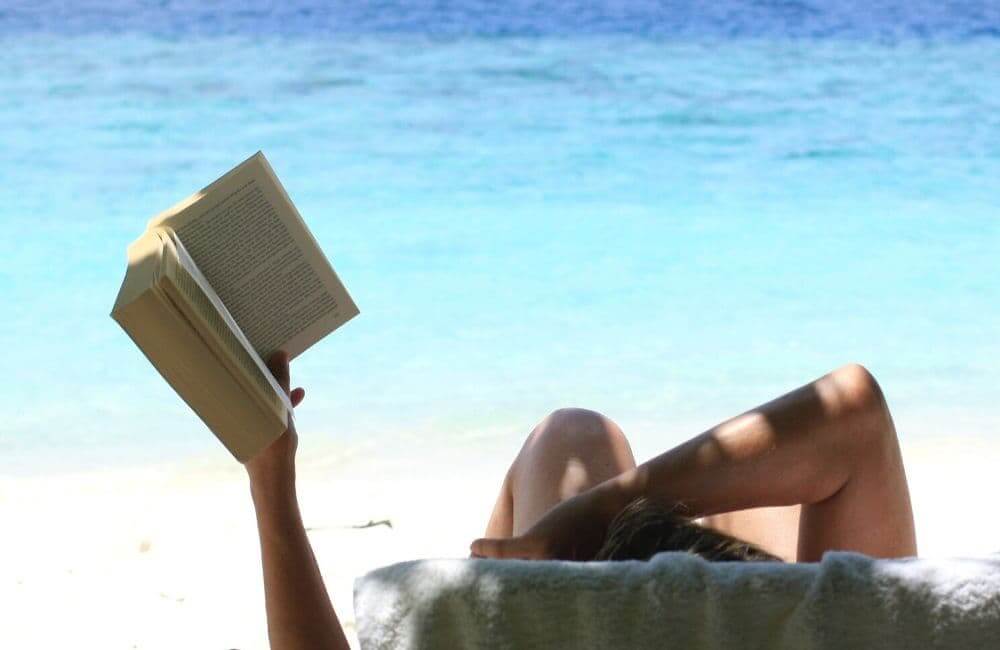 Reading is a wonderful way to travel I've said that since post one on this blog! And I haven't changed my mind.
There are tons of interesting travel books that you can read to get closer to your desired destination. And it's also true about Greece and Crete!
I've created a full list of books set in Crete, useful as it's divided by interests and categories. But I've also made a great list of books about moving to Crete (is it also your lifetime dream?) and a unique post with beautiful coffee table books related to travel.
Plan the Best Cretan Vacation Ever!
Because… have you ever had as much free time to plan a trip as you have now? I bet you haven't. And if it's not plenty of free time, it certainly is plenty of time ahead!
>> Planning your trip ahead is probably the best Crete travel related activity to do at home!
Nothing gets you more excited than planning your next holiday, don't you agree? Working on different itineraries, reading about the destination, making a list of places you intend to visit… it's one of my true passions.
It's clear that booking actual flights or hotels might be the thing you should leave for last this time, but who cares?
Grab a great map of the island, unfold it on your coffee table, get yourself a few good travel guides, and start thinking about your next holiday.
When the time to travel is back and it's time for you to start your journey, you will have learned so much that you will enjoy the trip more. There's nothing as rewarding as being completely immersed in a culture where you can easily comprehend everything you see and experience without any effort!
>> Discover these fantastic tips to organize a trip to Crete <<
As you can see, there are many ways to spend your time while getting ready to travel to Crete again. And not just Crete. No matter where in the world you want to travel, with some creativity, you'll be able to find ways that get you a little bit closer to your destination. And a little bit less nostalgic of the times when packing and just leaving was easier…
Enjoy your downtime until travel is back and safe again. I hope you have a great time doing so!
Where to Stay in Crete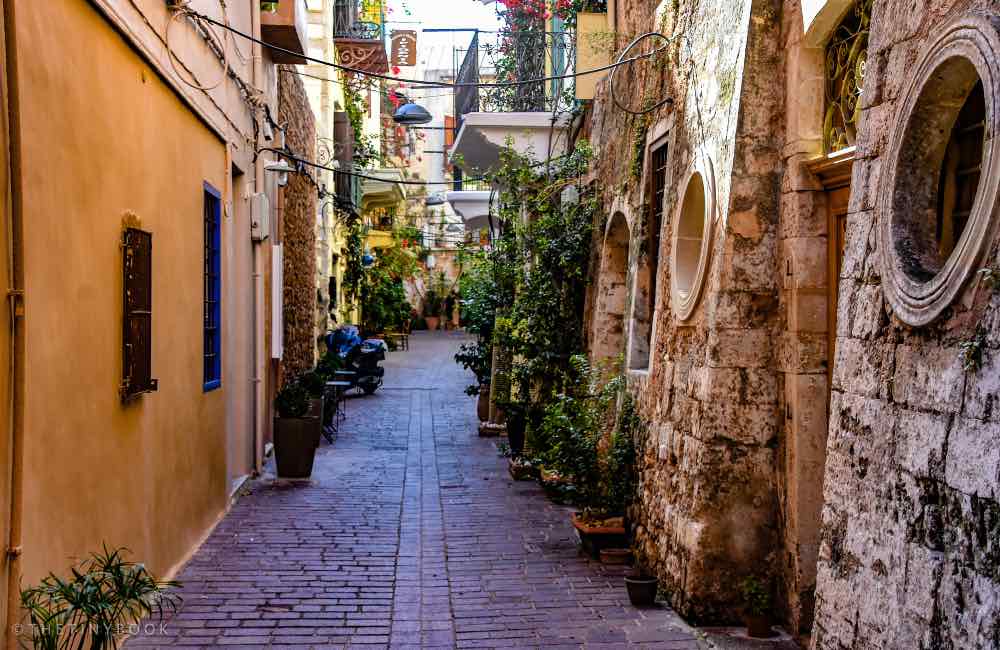 Are you coming to Crete after all? Do you want to enjoy your summer holidays, discover the beaches, the museums, and all the thrilling things to do on the island? Then, the first thing to do is to start with a place to stay.
A quick guide to the best hotels in Crete
Budget: So Young Hostel in Heraklio, Cocoon City Hostel in Chania, Matthias Hotel Apartments in Rethymnon, and Villa Galini in Agios Nikolaos.
Mid-range: Capsis Astoria Heraklion in Heraklion, Porto Antico in Chania, Archipelagos Hotel in Rethymnon, or Hotel Port 7 in Agios Nikolaos.
Luxury: Galaxy Iraklio Hotel in Heraklion, Hotel OFF in Chania, Avli Lounge in Rethymnon, or Minos Beach Art Hotel in Agios Nikolaos.
Check more: Where to stay in Crete.
---
What's your favorite travel-related thing to do at home?
Let me know in the comments below!
---
Coming to Crete any time soon?
These resources will help you organize the trip!
Get in touch if you need extra help to plan your trip. If you want to tour West Crete, check my guide. Want more? Join my Private Facebook Group to connect with like-minded travelers who love Crete as much as you do!
Start by reading these helpful tips to plan a trip to Crete or check family holidays in Crete if you travel with kids. To visit Crete's heavenly beaches, check my guide to the best beaches. Discover what region is best to stay in or check what to do in Crete.
Make sure you've got everything for a hassle-free trip!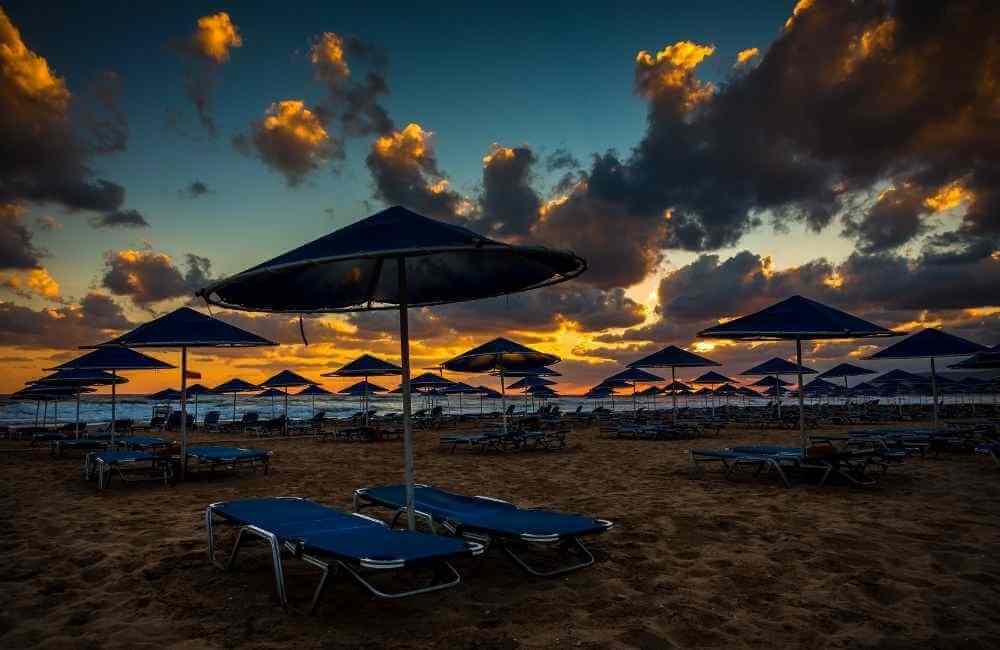 I never move around Crete without my Osprey backpack, a sturdy but light travel partner I just love. For short trips, I carry this little crossbody bag. If I'm driving around, I pack my Michelin map and my Nikon.
When it comes to plane tickets, compare prices with a powerful search engine. However, nothing beats traveling by sea in Greece. With Ferry Hopper, you can book in advance at the lowest price.
For accommodation, I use Booking.com.
Traveling to remote places is easier with Discover Cars. Other times, I join organized tours with GetYourGuide, which features anything from cooking lessons to airport transfer!
Read more:
Best Books About Crete: Discover Crete from Home
Is Now the Right Time to Move to Crete?
Unique Things to Do in Rethymnon at Night
The Best Day Trips and Tours from Rethymnon, Crete
How to Travel More with Limited Time Off
Pin this Super Fun Crete-Travel-Related Things to Do at Home When You Can't Travel to Crete
About the author of this blog: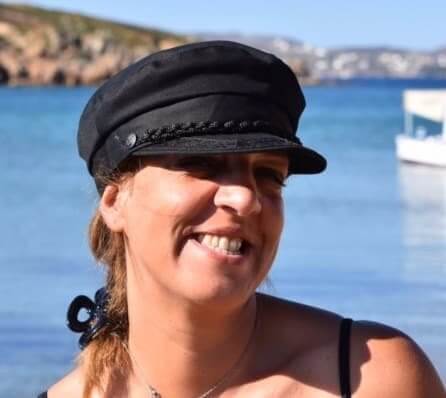 Gabi has been living in Crete for the last six years. On the island, she juggles being a solo mom, hosting culinary tours in summer, translating, and freelance writing for several travel blogs.
She's written for Greek Reporter, published several travel guides about Greece, and had more glasses of frappe than any regular person could ever handle.
---
You might also want to read:
---