An early wake-up call in the capital of Crete and longing for a good cup of coffee to begin the day the right way? We got you back!
In this article, you'll find the best breakfast in Heraklion, including trendy cafés and seaside coffee shops, as well as some traditional local places you cannot afford to miss!
---
Disclaimer: Posts include affiliate links to products or services. I might earn a commission if you make a purchase.
---
Best Breakfast in Heraklion
They say breakfast is the most important meal of the day, but let's get real for a minute, with the current rush in our lives, not all of us have enough time every morning to devote enough time to breakfast.
We might either run to the office or take the kids to school, the only moment of the year when we can afford the time to sit and truly enjoy a tasty breakfast is during our vacation. At least this is valid for me.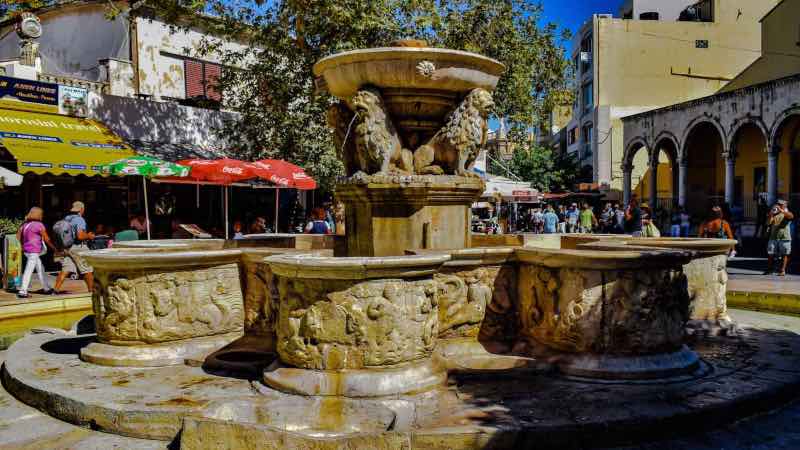 Personally, my holiday days are the only time in the year when I actually have time to sit, sip my coffee, and decide what to do (or not to do!). during the rest of the day.
I've said it many times, I loved breakfast time when I'm on vacation.
When visiting Crete, you might stay at a hotel that also offers breakfast, and that's always a good idea, however, devote one or two mornings to discovering how locals enjoy breakfast, taste some of the authentic dishes, and soak in the views of the city of Heraklion.
About Breakfast in Crete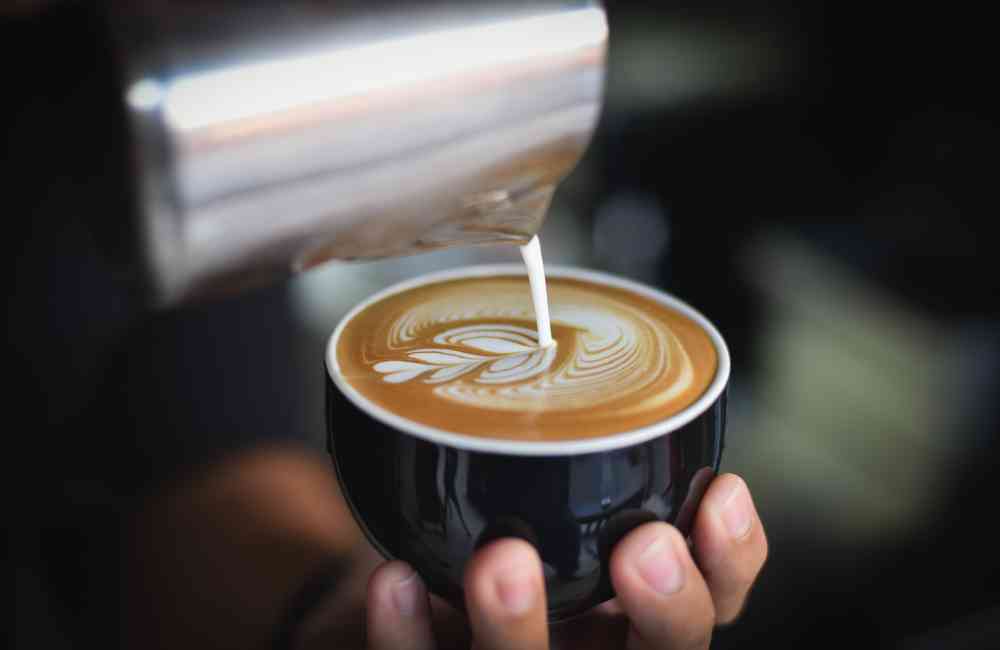 As I have already mentioned here, I learned a lot about Breakfast in Crete working for several restaurants.
Especially when one of the best restaurants in Rethymnon taught me a lot about this unique meal on the island, a place that has been serving the type of Crete-style breakfast that was once common in small villages on the island… I discuss their food here, or you can head to this link to check out this restaurant's Breakfast menu.
For many years, breakfast was the main meal in Crete as this was only the food men would eat before heading to the fields for a long day's work.
This was not an elaborate or special dish, but it would include eggs, olives and olive oil, meat, and fresh cheese, and in many, really many houses, breakfast would be a substantial meal, often made of a thick slice of bread, grated tomato, salt, and olive oil.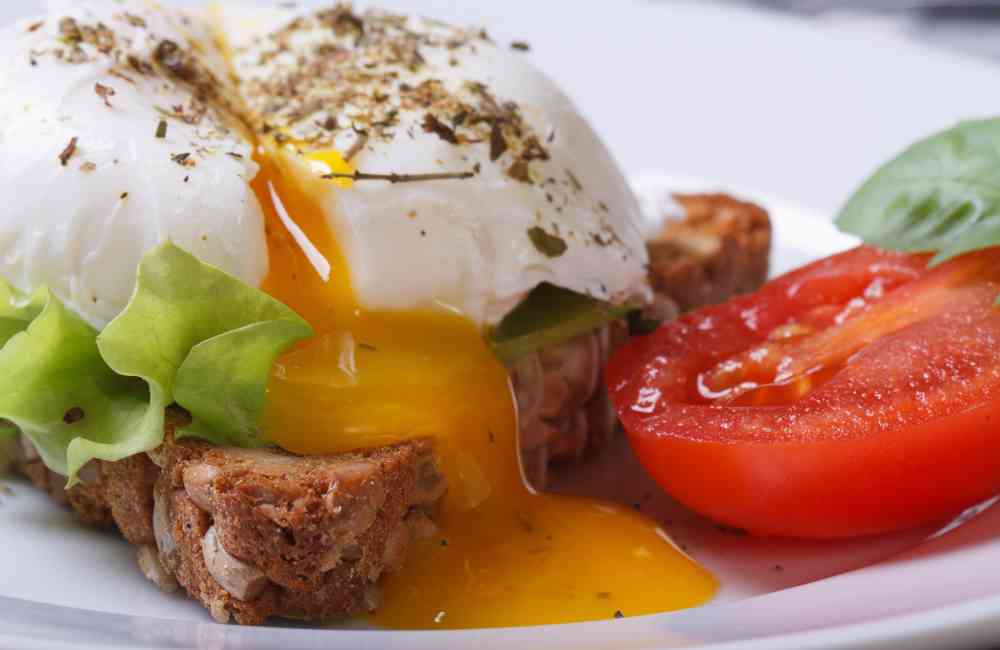 Breakfast was often also the leftovers of the previous dinner, and having breakfast with a glass of wine was also the rule, especially in the mountains or the countryside.
Today, some very old taverns still serve stews, soup, bread, and even homemade wine for breakfast, but the trend has changed in the main cities to keep up with today's faster pace of life.
A common joke says that the Greeks have a cold coffee, a koulouri (a bread ring), and a cigarette for breakfast.
And this can be common during weekdays, but breakfast is an important meal during the weekend when Cretan families and friends enjoy a good, late breakfast by the sea or at a fancy coffee shop in town.
Top Places to Have Breakfast in Heraklion
Being the capital of Crete and one of the most visited places on the island, it's logical to find dozens of good places for breakfast in Heraklion, the ones down below are among the top-rated ones!
Kirkor
Location: Liontaria Square, Heraklion – website.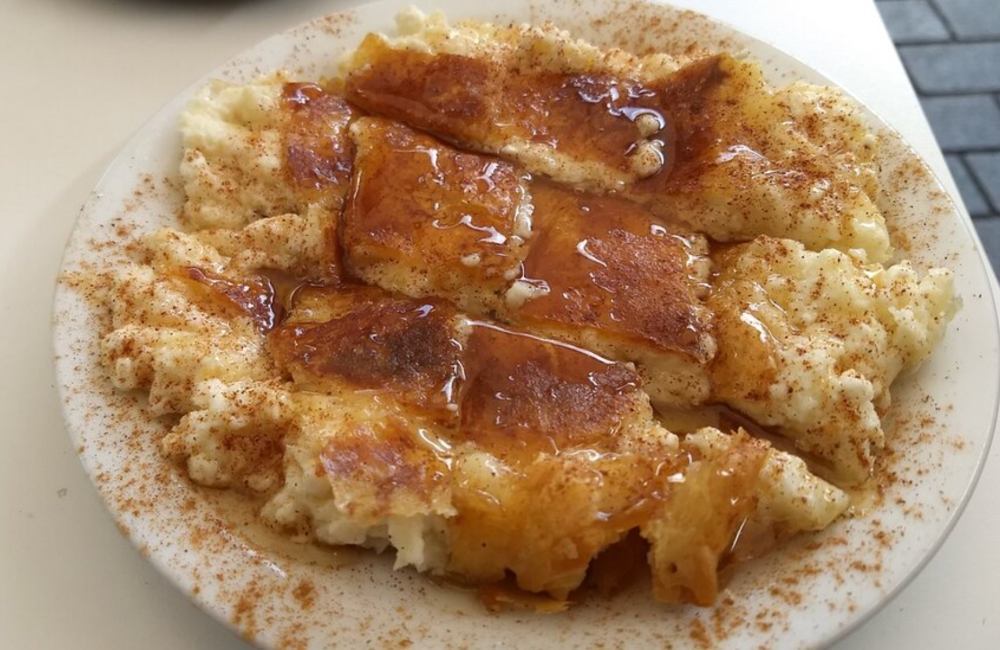 One of the best-known places in town and the most traditional place in Heraklion for a bite. Kirkor is a coffee shop and pastry bakery that serves the most delicious bougatsa pastry in Crete – and has done so for over a century!
Kirkor's bougatsa is a delicious phyllo pastry pie that has been baked and it's filled with custard or local myzithra cheese that has been slightly sweetened.
It is served with a touch of cinnamon on top and Kirkor offers you to add a generous drizzle of honey as well.
A must in Crete.
Frankly, My Dear
Location: 60, Karterou Street, Heraklion – website.
Modern location in Heraklion Frankly serves excellent breakfast but also brunch and a good selection of Cretan street food.
Some of the breakfast specials include hot chocolate and churros, salmon toast with avocado, pancakes, and eggs cooked in many different ways.
Thirsty? No problem, fresh juices, top-class cappuccino, freddo espresso, and matcha tea are just some of the things on the menu.
Mare Coffee Bar & Food
Location: Sof. Venizelou Avenue, Heraklion – website.
A good place by the sea to kickstart the day soaking in the right views! The place offers delicious breakfast plates that include savory bread, eggs, marmalade, fruit, and bacon.
It's also a good option for a quick lunch, a snack, or brunch if you got up late (and hungry!).
Fresh juices and smoothies, good cappuccinos, sandwiches, and also yogurt with nuts and honey are some of the traditional options you will find at breakfast in Mare.
Central Park
Location: 19 Arkoleon Street, Heraklion – website.
With inspiring names such as Espresso Guatemala, Butter Croissant, and Central Breakfast for 2 on the menu, this is the place to go for a super first meal in Heraklion.
You will be surprised by the lively atmosphere and music, ideal to pair with a good cup of morning coffee.
Do try their pancakes and their cakes but also taste something savory, such as the sandwiches, the pies, and the cheese pastries.
Spoiler alert: Central Breakfast for 2 comes with homemade bread and croissants, traditional sausages (locally known as xoriatiki loukanika), eggs, fresh tomatoes with olive oil, and more.
Think Tank
Location: 7, Andreou Street, Heraklion – website.
Although popular as a night venue and an excellent spot for cocktails in town, early birds can savor a fantastic variety of coffees and breakfast dishes in this popular Heraklion coffee shop.
This fantastic espresso/wine bar is in a beautiful neoclassic building with a lovely terrace. Here, baristas make outstanding coffee. For instance, their special espresso is a popular cuppa.
Kalimera ~ Good Morning Café, Snack & Food
Location: 6, Monofatsiou Street – Heraklion.
Nothing fancy and all taste in this tranquil neighborhood coffee shop, not far from the very visited 1821 Street, this place serves traditional breakfast dishes such as thick Greek coffee and warm loukoumades (similar to Greek donuts) with plenty of honey and cinnamon.
Open from very early in the morning until a couple of hours past lunchtime, this place is perfect for those mornings when you wish for something sweet and rich.
Prices are below the usual average in Heraklion which makes it a big plus when traveling on a budget!
Eiffel Café
Location: 11, Ionias Avenue, Heraklion – website.
Head here if you've got up in the mood for sweet and savory crepes, a selection of sweet pies, lavish cakes, and incredibly rich desserts.
The place specializes in sweet pastries, and it's far from being the typically Cretan place for breakfast. Yet, it's a must-visit coffee shop if you enjoy French decadent sweets.
Favorites over here include the chocolate souffle, chocolate fondue, profiteroles, and waffles. Everything taste even better thanks to the great music and super affordable prices of the Eiffel.
Samaria Delizioso
Location: 17, Kantanoleontos Street, Heraklion – website.
I bet those croissants look irresistible, don't they? Well, they are! Samaria Delizioso is a great place for a traditional European breakfast with French-style pastries and excellent coffee.
However, you won't be disappointed if you're looking for a Greek twist that includes koulouri, creamy Cretan bougatsa, kalitsounia, lychnarakia (Easter cheese pies), and other savory dishes (including spinach pie and cheese pie).
Phyllosophies
Location: 33, El. Venizelou Square, Heraklion – website.
One more traditional café in Plateia Eleftherios Venizelou, an important square in Heraklion, this place makes a great bougatsa, one of the most traditional pastries you can have for breakfast in Greece.
The place specializes in sweet-baked products made from fresh dough sheets (phyllo in Greek – and hence their name).
The place carries the old bougatsa tradition that came to Crete from Smyrni, in the former Ottoman Empire, in this case, brought to the island by a bougatsa master from Hamindiye (today Mouradie) of Smyrna.
Other than serving the most genuine Cretan bougatsa (for four generations) they also bake vegetable pies, cheese pies, and ancient sweets such as Byzantino, kadaifi, baklava, and delicious loukoumades. And some of their secrets are also online!
The Home Ethnic Bistro Bar
Location: 1 Perdikari Street, Heraklion – website.
Right in the center of town, not far from the famous Archaeological Museum of Heraklion, the home is a cool place with colorful interiors and a warm atmosphere where you can enjoy any breakfast you want, from a simple cup of coffee to more elaborate ethnic delicacies.
What kind of ethnic cuisine? From Mexican to Asian and Middle-East as well as Tex-Mex, and – of course – Greek!
The Home serves also lunch, brunch, dinner, drinks, and snacks, and there are plenty of vegan and vegetarian dishes on the menu too, including a vegan chocolate cake that's out of this world!
Remember, I've also written about other great places to eat in Heraklion.
… So, which one will be your first stop for breakfast in Heraklion?

Read more about Heraklion
🛌 Suggested accommodation in Heraklion:
🗺️ More resources to book your trip to Crete:
Pin this Guide to Find the Best Spots for Breakfast in Heraklion, Crete!
---
You might also want to read these Cretan food articles…
---
About my blog: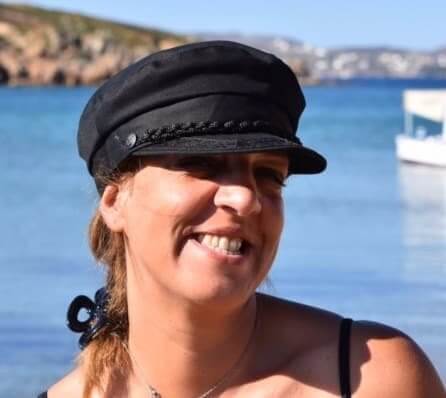 I moved to Crete in 2016. During these years, I learned much about the island.
In Crete, I juggle being a solo mom, hosting culinary tours, and writing for several travel media.
I've written for Greek Reporter, published travel guides about Greece, co-authored DK Eyewitness Top 10 Crete, and had more glasses of frappe than any regular person could ever handle.