Are you considering taking a break from this last long winter? No matter whether you're planning to spend your summer vacations in Crete or not (although we do hope to see you on the island), these tips will be super handy when planning a perfect beach holiday!
---
Some of the links on this site are affiliate links of products and services that I like and use, so if you click on a link and make a purchase, I might get a small commission at no extra cost to you.
---
This is a pin-pin situation!
Essentials for your Adventures in Crete!
Getting to Crete: Nothing like sailing from one island to the other. Check Ferryhopper to book your ferry tickets in advance.
Where to stay on the island: It's always wise to compare, check both Booking.com and Hotels.com for the best accommodation deals.
Top-rated tours in Crete: If you're a fan of our beaches, then don't miss this Cruise to Balos or a Day Trip to Elafonisi. If you came to the island seeking adventure, then hike the Samaria Gorge. Finally, for those interested in Crete's past and history, don't miss a visit to Knossos Palace.
Want to see Crete better? Explore it on wheels! Personally, use Discover Cars to go where my old jalopy won't take me.
Show me the money! No, really, need cash? Wise is the best online money transfer service with a debit card accepted all over Greece.
Always have with you: A daypack for excursions, the Lonely Planet Guide, or my West Crete digital guide!
Want to discover Chania?
My digital guide to West Crete is on sale this summer!
Get your copy for only $5.99!
Get it now!
Where to Stay in Crete
If you're coming to Crete for your next vacation, start by checking a comfortable place to stay because you will be exhausted by the end of the day after so much beach time. According to the region where you've decided to stay, start by booking comfortable accommodation. If you're looking for a vacation home, check these articles about home rentals too.
These below, instead, are my favorite places to stay. Small budget ranges between €20 for a bed in a shared room in a hostel to €45 for a small flat. Mid-range hotels go from €50 to €80 per night. Better places can be booked for more than €100 a night.
Small budget: You can spend the night in Crete without breaking the bank. When the budget is tight, I recommend either So Young Hostel (Heraklion), Cocoon City Hostel (Chania), Matthias Hotel Apartments (Rethymnon), and Villa Galini (Agios Nikolaos).
Mid-range accommodation: Spend a little more and enjoy a stay in Capsis Astoria Heraklion (Heraklion), Porto Antico (Chania), Archipelagos Hotel (Rethymnon), or Hotel Port 7 (Agios Nikolaos).
Boutique places: For a more luxurious stay, check Galaxy Iraklio Hotel (Heraklion), Hotel OFF (Chania), Avli Lounge (Rethymnon), or Minos Beach Art Hotel (Agios Nikolaos).
Let's Plan Your Next Holidays at the Beach!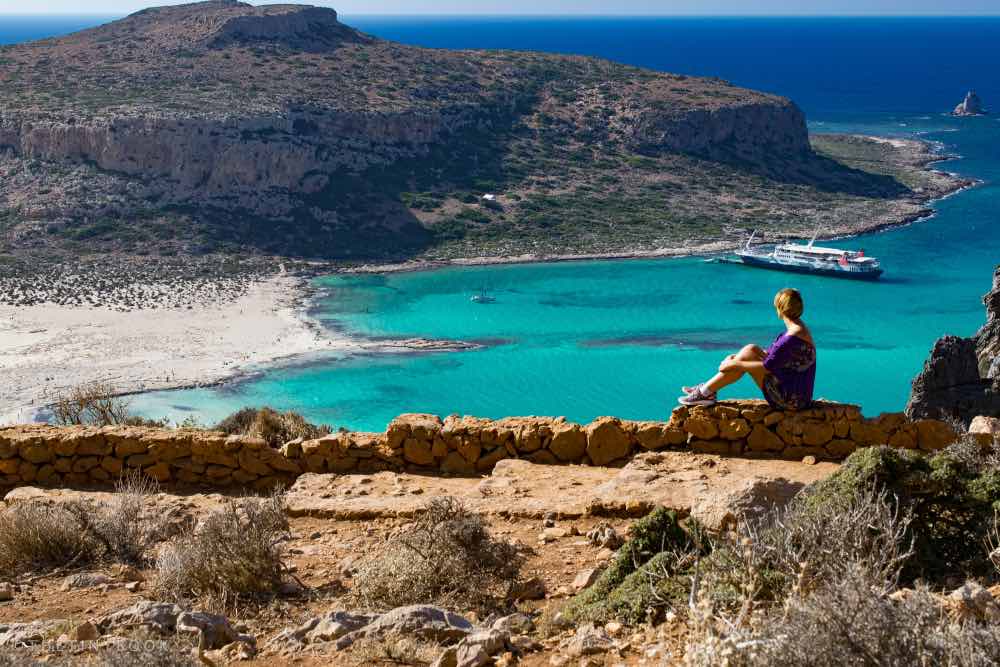 Beach holidays have always been a popular choice of break, showing no signs of stopping anytime soon. There's something around the sea that appeals to many people.
Maybe it is the refreshing breeze blowing in from the water, or perhaps it is the warmth of sunshine on the skin and sand between the toes.
Whatever the reason, there is no doubt that their annual break in the sunshine is the highlight of their year for many people.
After a challenging year, many people are looking forward to the return of vacations now more than ever before.
For most people, the idea of heading off for a week or two of relaxation is incredibly appealing and just what is needed after the events of the past year.
After waiting so long for your next holiday, you likely want to make sure it is perfect in every way. Here are some top tips to help you find your ideal beach holiday:
Long Haul or Short Flight
The world is home to many beautiful beaches, so deciding which one to visit is a challenge.
Considering whether you are happy to travel long haul or short haul will help you narrow things down further.
If you plan to visit Crete, why not check out where to find the most beautiful beaches in West Crete for your next holiday and ensure that you know all the best places to relax and enjoy the sunshine.
But if you want to travel somewhere else, you may want to consider some of the beautiful beaches that the United States of America has to offer, and of course, the Caribbean with its powdery white sand and clear blue sea.
Knowing how far you are prepared to travel for your beach break will help you to find the perfect destination for your holiday.
Check ferry tickets to Greece here!
Night Life or Quiet Night
Some beach holiday destinations are known for attracting party animals (think of Hersonissos or Malia in Crete, for instance). Whereas others are seen as more sedate.
Choosing which one suits your needs is essential to prevent yourself from being stuck in a destination that is too lively or too quiet.
Selecting somewhere which offers the best of both worlds, such as heading to South Carolina and looking up Myrtle Beach things to do, will ensure that you have no time to get bored.
Looking for inspiration?
>>Check all the beaches in Crete<<
Pure Relaxation or Action-Packed Fun
Beach holidays don't need to be about simply lounging on your towel and soaking up the rays.
Instead, you may have other plans and be on the lookout for the perfect beach holiday offering action-packed fun.
If you are a water sports fan, you could be looking for a resort that gives you the chance to indulge your passion and to get out onto the water.
Alternatively, you may be more interested in a resort that has a spa so you can enjoy even more relaxation during your beach break.
Establishing what you want to get from your holiday is the best way to enjoy yourself once you arrive and get the most from your trip.
---
Beach holidays in Crete? What are your plans so far?
Let me know in the comments below!
---
Travel Plans for Crete?
More Resources to Organize Your Trip!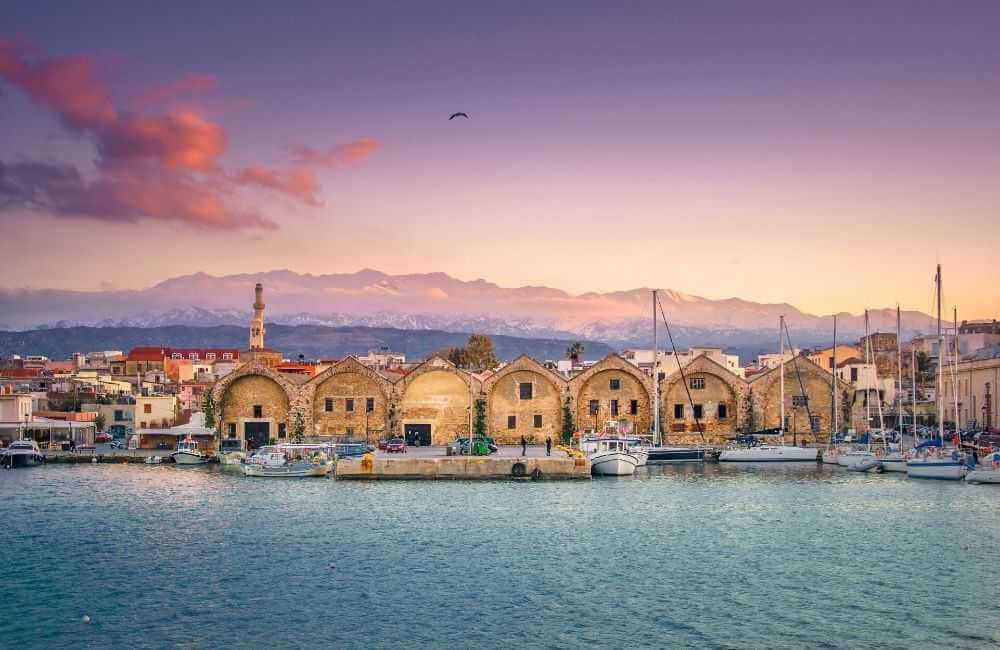 Start by heading right to my tips to plan a trip to Crete for in-depth details you need to know about Greece. You can also check my post to better know what to pack for a trip to the island or read this info to visit Crete with children!
Get in touch if you need extra help to plan your trip. If you want to tour West Crete, check my guide. Want more? Join my Private Facebook Group to connect with like-minded travelers who love Crete as much as you do!
Make Sure You've Got Everything For a Hassle-Free Vacation!
I never move around the islands without my Osprey backpack, a sturdy but light travel partner I just love. For short trips, I carry this little crossbody bag. If I drive, I pack my Nikon D7200 and a good travel guide: Lonely Planet's Best of Greece & the Greek Islands.
When it comes to plane tickets, compare prices with a powerful search engine. However, nothing beats traveling by sea in Greece. With Ferry Hopper, you can book in advance at the lowest price.
For accommodation, I personally use Booking.com. Traveling to remote places is easier with Discover Cars. Other times, I join organized tours with GetYourGuide, which features anything from cooking lessons to airport transfer!
Are you coming to Crete any time soon?
Get in touch and let me know!
Read more:
11 Fun Travel Games for Car (Ferry or Plane) That Will Keep All the Family Entertained!
Insanely Useful Packing List for Your Crete Vacation (Plus Bonus Insider's Tips)
17 Picture-Perfect Luxury Resorts in Crete for a Top Class Experience!
Best Books About Crete: Discover Crete from Home
Top Nudist Beaches in Crete: Complete Insider's Guide
This is a pin-pin situation!
Pin these Useful Tips to Plan the Perfect Beach Holiday!
About the author: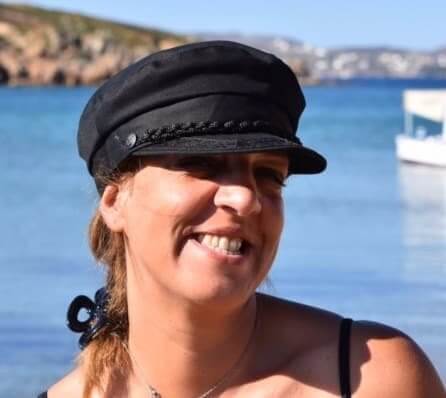 Gabi has been living in Crete for the last five years. Here, she juggles being a solo mom, hosting culinary tours in the summer, translating, and working as a tech advisor.
She's written for Greek Reporter, published two travel guides about Greece, and drunk more glasses of frappe than any regular person would be able to handle.
---
You might also want to read:
---