Are you looking for some inspiration to visit Greece? Or do you want a companion to keep you entertained during winter? Either way, here are some of the most exhilarating books about Greece you can read.
---
Disclaimer: Posts include affiliate links to products or services. I might earn a commission if you make a purchase.
---
Best Reads about Greece to Enjoy on the Beach… or Anywhere Else!
Whether on a plane, your winter sofa, or even a Greek beach, these light fiction books will ignite your desire to travel to the Greek islands.
Without further ado, here is a list of some of the best novels set in Greece…
The Summer House in Santorini
(by Samantha Parks)
My Mamma Mia Summer
(by Annie Robertson)
As Greek as it Gets
(by Sue Roberts)
Staying Out for the Summer
(by Mandy Baggot)
An Octopus in my Ouzo
(by Jennifer Barclay)
One Summer in Santorini
(by Sandy Barker)
The Greek Tapestry
(by Anthea Syrokou)
One Summer in Crete
(by Nadia Marks)
The Island
(by Victoria Hislop)
A Saint for the Summer
(by Marjory McGinn)
A Greek Affair
(by Linn Halton)
The Greek House
(by Christian Brechneff and Tim Lovejoy)
Those Summer Nights
(by Mandy Baggot)
How Greek is Your Love
(by Marjory McGinn)
Bucket to Greece Volume1
(by V.D. Bucket)
Things Can Only Get Feta
(by Marjory McGinn)
Greece Actually: A perfect feel-good beach read
(by Sue Roberts)
The Bed And Breakfast on the Beach
(by Kat French)
Moti on the Water
(by Leylah Attar)
The Girl under the Olive Tree
(by Leah Fleming)
Wild Abandon
(by Jennifer Barclay)
Her Mother's Secret: The Summer of 69
(by Jan Baynham)
The Sifnos Chronicles
(by Sharon Blomfield)
Running Haunted
(by Effrosyni Moschoudi)
Falling in Honey
(by Jennifer Barclay)
Staying at Eleni's
(by Michelle Vernal)
The Explosive Nature of Friendship
(by Sara Alexi)
Sunshine after the Rain
(by Daisy James)
Homer's Where The Heart Is
(by Marjory McGinn)
The Honey Farm on the Hill
(by Jo Thomas)
Family Ghouls
(by Alex A. King)
A Scorpion in the Lemon Tree
(by Marjory McGinn)
A Donkey on the Catwalk
(by Marjory McGinn)
My Map of You
(by Isabelle Broom)
Greek Island Escape
(by Patricia Wilson)
Some Like it Greek
(by Sue Roberts)
Desperately Seeking Summer
(by Mandy Baggot)
One Last Greek Summer
(by Mandy Baggot)
Finding You
(Jo Watson)
My Greek Island Summer
(by Mandy Baggot)
Villa of Secrets
(by Patricia Wilson)
Sophia's Secret: A Greek Island Mystery Book
(by Julie Ryan)
Single for the Summer
(by Mandy Baggot)
Truly Madly Greekly
(by Mandy Baggot)
Travels with Epicurus
(by Daniel Klein)
No matter which book about Greece you choose, remember to put some time aside to book your tickets! There is no better way to read a book than chilling on a Greek beach.
Just remember to apply sun lotion from time to time. These stories can make you lose your sense of time! They are that good!
---
Which one will your read next?
Let me know in the comments below!
---
Travel Plans for Greece?
More Resources to Organize Your Trip!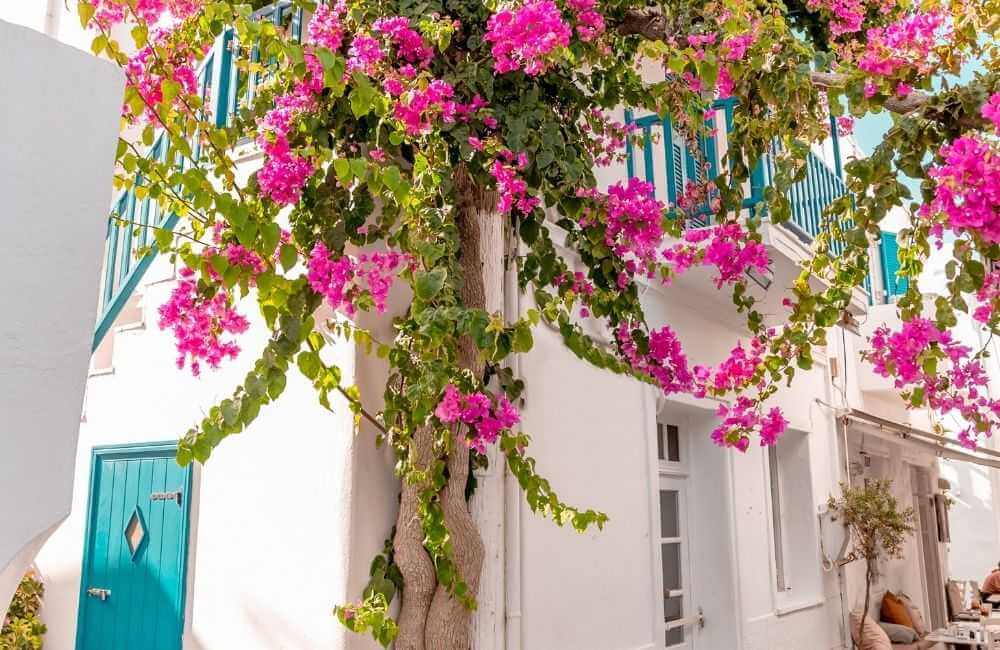 Start by heading right to my Greece travel guide for in-depth details you need to know about Greece. You can also check my post to plan a trip to Greece with children!
Get in touch if you need extra help to plan your trip. If you want to tour West Crete, check my guide. Want more? Join my Private Facebook Group to connect with like-minded travelers who love Crete as much as you do!
Make Sure You've Got Everything For a Hassle-Free Vacation!
I never move around the islands without my Osprey backpack, a sturdy but light travel partner I just love. For short trips, I carry this crossbody bag. If I drive, I pack my Nikon D7200 and a good travel guide! Lonely Planet's Best of Greece & the Greek Islands.
When it comes to plane tickets, compare prices with a powerful search engine. However, nothing beats traveling by sea in Greece. With Ferry Hopper, you can book in advance at the lowest price.
For accommodation, I use Booking.com.
Traveling to remote places is easier with Discover Cars. Other times, I join organized tours with GetYourGuide, which features anything from cooking lessons to airport transfer!
COMING TO CRETE SOON?
Get in touch and let me know!
Read more:
Dreamy Boat Trips in Crete: Discover Crete by Sea!
The Most Delicious Seaside Restaurants That You Should Visit in Crete!
How to Get from Heraklion to Matala, Crete without Getting Lost!
20 Secret Travel Tips for Crete that Many Others Won't Share!
Discover + 45 Most Gorgeous Beaches in Crete (A guide by an insider!)
This Pin Belongs to a Board! Pin these Great Reads About Greece!
---
You might also want to read:
---