Greece is undoubtedly one of the most popular summer destinations worldwide. It is an alluring summery spot with its stunning beaches, crystal-clear waters, and magical islands.
But Greece is also a magical country during the winter months when it transforms into a winter wonderland of abundant activities and picturesque landscapes.
So, let's see the best things to do in Greece in winter and explore a whole new side of this enchanting country.
---
Disclaimer: Posts include affiliate links to products or services. I might earn a commission if you make a purchase.
---
Best Things to Do in Winter in Greece
PLANNING A LAST-MINUTE TRIP TO GREECE?
Be sure to book accommodation and tours in Greece ahead of time to ensure availability!
🛥️ Book ferry tickets with Ferryhopper.
🛌 Find hotel deals on Booking.com.
🚘 Compare car rental prices with Discover Cars.
💳 In need of money? Use WISE as a digital card and top-up from the app.
Greece in Winter: What Are the Best Things to Do?
Once summer days are over and mass tourism is gone, it's time for quiet, shorter days, chillier temperatures, and some incredible landscapes.
Winter in Greece is the ideal moment to visit the country at a slower pace.
It's possible to take all the time you need to enjoy cultural visits or to discover museums and archaeological sites. It's also the best time to take a road trip around the country's mountainous areas to enjoy its many ski resorts or to explore essential cities such as the capital (Athens), Thessaloniki or Heraklion.
Check out these things to do in winter in Greece before you start planning your itinerary.
Enjoy Snowboarding or Skiing in Arachova
One of the best things to do in winter in Greece is to enjoy skiing or snowboarding in Arachova, a charming town nestled on the slopes of Mount Parnassos.
Often, Arachova is referred to as the "Winter Mykonos" as it transforms into a cold weather wonderland with snowy peaks, pristine slopes, and breathtaking views.
Furthermore, it is a fantastic destination for both beginners and seasoned skiers.
So, no matter your skiing level, hit the slopes at the Parnassos Ski Center and indulge in exhilarating downhill runs, or try your hand at the snow park with its jumps, rails, and half-pipe.
After an exciting day on the slopes, find your way towards the cozy tavernas and cafes in the center of Arachova to warm up with delicious Greek cuisine and traditional drinks while enjoying the picturesque snowy scenery surrounding you.
Accommodation in Arachova
Explore the Meteora Monasteries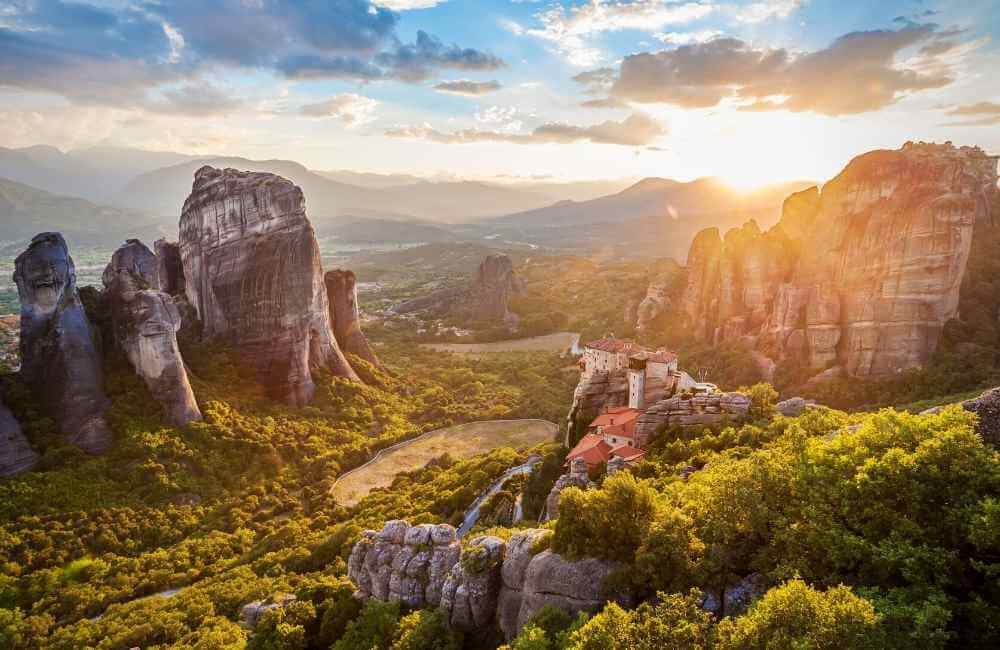 Indeed, climbing up to the Meteora Monasteries in summer is a must-do activity to witness their magnificence, surrounded by lush green landscapes and vibrant colors.
But exploring these ancient monastic sites during the winter months is an experience like no other.
As snow delicately blankets the towering rock formations, the atmosphere becomes ethereal, transporting you to a fairytale-like environment.
Also, the crowds decrease significantly, allowing you to wander through the monasteries with more ease and a sense of tranquility.
So, admire the magnificent frescoes, intricate architecture, and breathtaking vistas stretching out before you and immerse in Meteora's pristine and mystical glory.
Recommended Tours to Discover Meteora
Immerse Yourself in a Joyful Christmas Spirit by Experiencing the Festive Celebrations in Greece
From the twinkling lights adorning the streets to the lively markets offering unique handcrafted gifts, the Christmas season in Greece is a magical time.
Stroll through the decorated neighborhoods of Athens or Thessaloniki, where you can witness enchanting displays of bright lights, magical Christmas trees, and small boats decorated with bright lights, a Greek Christmas tradition, and join in the cheerful caroling.
Indulge in traditional Greek holiday treats like melomakarona and kourabiedes, and sip on a glass of warm rakomelo, a traditional winter drink often served in Crete.
So, if you want an alternative Christmas celebration, join in the festivities and witness the Greek Christmas traditions steeped in history and cultural significance.
Soak in Thermal Baths
A fantastic way to escape the winter chill is to indulge in the ultimate relaxation by soaking in Greece's many rejuvenating thermal baths.
From the mineral-rich waters of Loutraki to the iconic ancient baths of Thermopylae, there are numerous locations where you can unwind and replenish both your body and mind.
Let the warm waters soothe your muscles and eliminate any tension with their healing properties.
And immerse in the tranquil surroundings while experiencing the luxurious open-air pools overlooking snow-capped mountains or the indoor baths nestled within ancient ruins.
Best Thermal Bath Experiences in Greece
Go Museum-Hopping in Athens
Frankly, Athens is like a massive museum. But the winter months are the perfect time to explore Athens' many museums due to the mild weather, fewer tourists, and lower fees.
Start your journey at the iconic Acropolis Museum, where you can marvel at the ancient artifacts and sculptures that once adorned the Acropolis.
Continue to the National Archaeological Museum, home to exquisite collections of Greek antiquities that span thousands of years.
Then, visit the Benaki Museum to witness Greek art and culture from prehistoric times up to the modern era.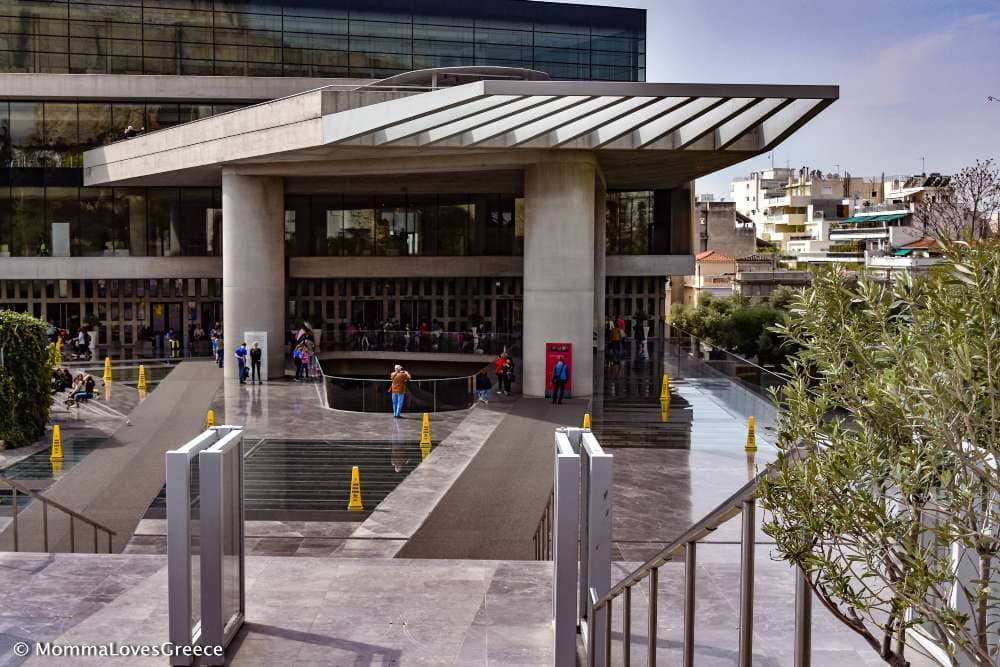 Lastly, delve into the fascinating world of ancient Greek civilization at the Museum of Cycladic Art or uncover the mysteries of the Byzantine Empire at the Byzantine and Christian Museum.
In other words, Athens' plethora of museums makes museum-hopping a fascinating activity to deep dive into Greece's rich history and a perfect escape from the winter chill.
Tickets to Access the Best Athens Museums
Where to Stay in the Center of Athens
If this is your first time visiting Athens and want to make the most of the affordable and efficient metro system, I recommend staying in central neighborhoods like Monastiraki or Plaka or picking a hotel near the Acropolis.
Enjoy Carnival Celebrations in Patra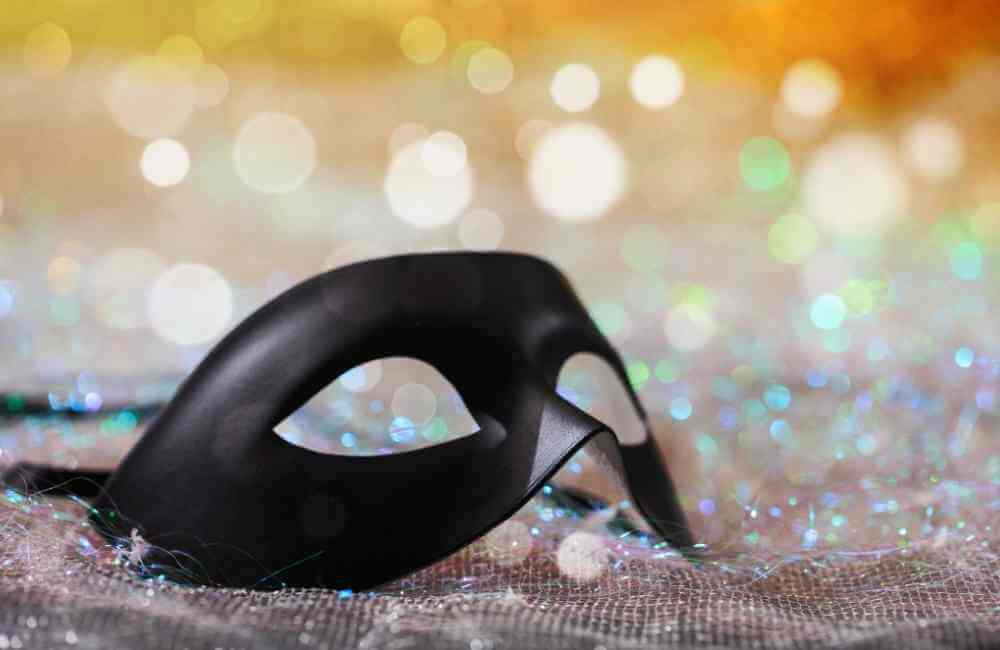 If you're in Greece during the winter months, you shouldn't miss the vibrant and lively carnival celebrations in Patra.
Known as one of the largest carnivals in the country, the Patra Carnival is a must-see event filled with colorful parades, festive costumes, and electrifying energy.
Join the locals in the streets as they dance, sing, and celebrate, creating an atmosphere of joy and excitement. From the grand opening ceremony to the mesmerizing float parade, each moment is filled with laughter and cheer.
So, immerse yourself in the traditions and folklore of Greece and celebrate the carnival with elaborate costumes and artistic performances while participating in the festivities or simply observing from the sidelines.
Best Places to Stay in Patra
Are you visiting Patra soon and have no idea where to stay in town? These are my top hotel picks for Patra:
Discover Traditional Mountain Villages
One of the best ways to experience Greece's magical wintery atmosphere is by stepping off the beaten path to discover beautiful hidden gems.
Specifically, Greece's many picturesque mountain villages offer a glimpse into the country's rich cultural heritage, with their preserved architecture, quaint cobblestone streets, and warm hospitality.
Explore places like Arachova, Kastoria, Zagori, or Pelion, where you can wander through charming squares, visit traditional tavernas, and admire the stunning mountain views.
Take in the serene beauty of nature as you hike through snow-covered trails, or cozy up by the fireplace in a traditional guesthouse and savor homemade food and local delicacies.
Best Mountain Resorts in Greece
Go on a Winter Cruise
Embark on a breathtaking winter cruise and set sail through the mesmerizing Greek waters, experiencing a truly unique and magical adventure.
As the summer crowds fade away, winter presents the perfect opportunity to explore Greece's islands and coastlines with a tranquil vibe.
From the stunning Santorini with its dramatic cliffs to the classic beauty of Syros or the historical treasures of Rhodes, each port of call offers a unique charm and marvelous beauty.
Spend your days basking in the winter Mediterranean sun, exploring ancient ruins, or indulging in delicious cuisine aboard the luxurious cruise ships.
And as the sun sets, marvel at the mesmerizing winter sky to stargaze and immerse in the reflecting beauty surrounding you.
Visit Famous Historical Sites
Winter in Greece offers a fantastic opportunity to explore its famous historical sites without the summer crowds.
Specifically, with a milder climate and fewer tourists, winter allows for a more intimate and immersive experience, where you can genuinely appreciate Greece's archaeological wonders, intricate history, myths, and stories.
From the ancient marvels of Athens, including the Acropolis and the Parthenon, to the historic city of Delphi, where you can delve into the oracle's prophecies, the country is a treasure trove of archaeological wonders.
So, wander through the ancient marvels of Athens, including the Acropolis and the Parthenon, the historic city of Delphi, where you can delve into the oracle's prophecies.
Other exciting places to explore include the ruins of Epidaurus, the intricate frescoes of the Palace of Knossos in Crete, and the ancient Olympia, the birthplace of the Olympic Games.
Immerse yourself in Greece's rich history and explore these legendary landmarks at your own pace without hurrying due to massive crowds.
Indulge in Traditional Greek Cuisine
When it comes to satisfying your taste buds, indulging in traditional Greek cuisine is an absolute must during the winter months in Greece.
Discover the warmth and comfort of classic dishes like moussaka, a hearty layering of eggplant, minced meat, and béchamel sauce, or souvlaki, juicy grilled skewered meat served with tzatziki sauce and one of the staples of Greek street food.
Warm up with a bowl of avgolemono soup, a cozy combination of chicken broth, egg, and lemon.
And don't forget to sample local delights such as spanakopita, a spinach and feta cheese-filled pastry, or loukoumades, delicious golden honey-soaked dough balls.
Additionally, pair your culinary adventures with exquisite Greek wines or traditional spirits like ouzo or tsikoudia (raki) to elevate your dining experience.
Local tavernas and street food stalls offer delightful options all year round, and the winter season provides a perfect opportunity to savor these traditional flavors with fewer crowds.
These Gastronomic Tours are Affordable and Delicious!
Winter in Greece unveils a hidden, enchanting, and captivating side of the country with many exciting and unique experiences for all travelers. Similarly, winter in Greece is a time of tranquility, authenticity, and discovery.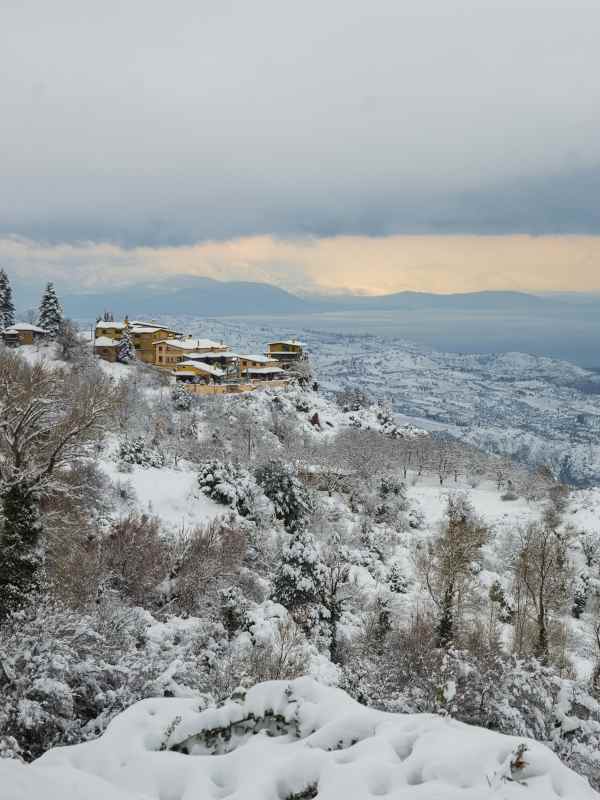 So, venture off the beaten path, discover famous cultural and historical sites, immerse in the wintery ambiance, and embrace what this season offers.
Are you coming to Greece this winter?
Read more about Greece in Winter
🛌 Suggested Accommodation in Athens:
🗺️ More resources to book your trip to Greece:
Pin it Now and Read it Later! What to Do in Greece in Winter
About my blog: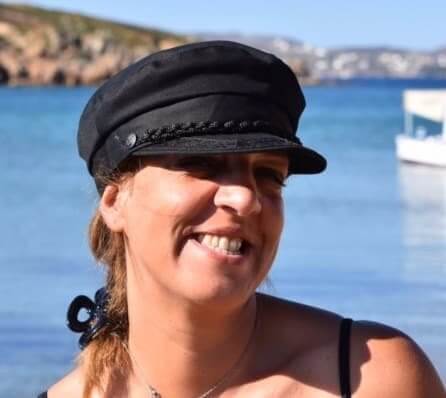 I moved to Crete in 2016. During these years, I learned much about the island.
In Crete, I juggle being a solo mom, hosting culinary tours, and writing for several travel media.
I've written for Greek Reporter, published travel guides about Greece, co-authored DK Eyewitness Top 10 Crete, and had more glasses of frappe than any regular person could ever handle.