France is a spectacular country offering many captivating destinations to explore, especially during the summer. In fact, with its diverse landscapes, you can immerse in breathtaking coastlines, picturesque countryside, or vibrant city life.
So, if you're planning to visit France for a summer holiday, be sure that France has something for everyone. These are some of the best places you can visit in France next summer!
---
Disclaimer: Posts include affiliate links to products or services. I might earn a commission if you make a purchase at no extra cost.
---
Where to Go in Summer in France
ARE YOU PLANNING YOUR TRIP TO FRANCE LAST MINUTE?
Be sure to book accommodation and tours in France ahead of time to ensure availability!
📍 Top tours in France:
🛌 Top picks for places to stay in France:
🚗 Looking for the best way to get around France? Check car rental rates for France now.
💳 Use WISE as a digital card and top-up from the app no matter where you are. Wise is one of the best cards for overseas travel!
Generally, France is one of the most sought-after destinations in the world. Its rich history, diverse landscapes, and vibrant culture make it a perfect choice for vacationers.
The country offers an array of experiences, from lounging on the glamorous beaches of the French Riviera to exploring the charming countryside of Provence.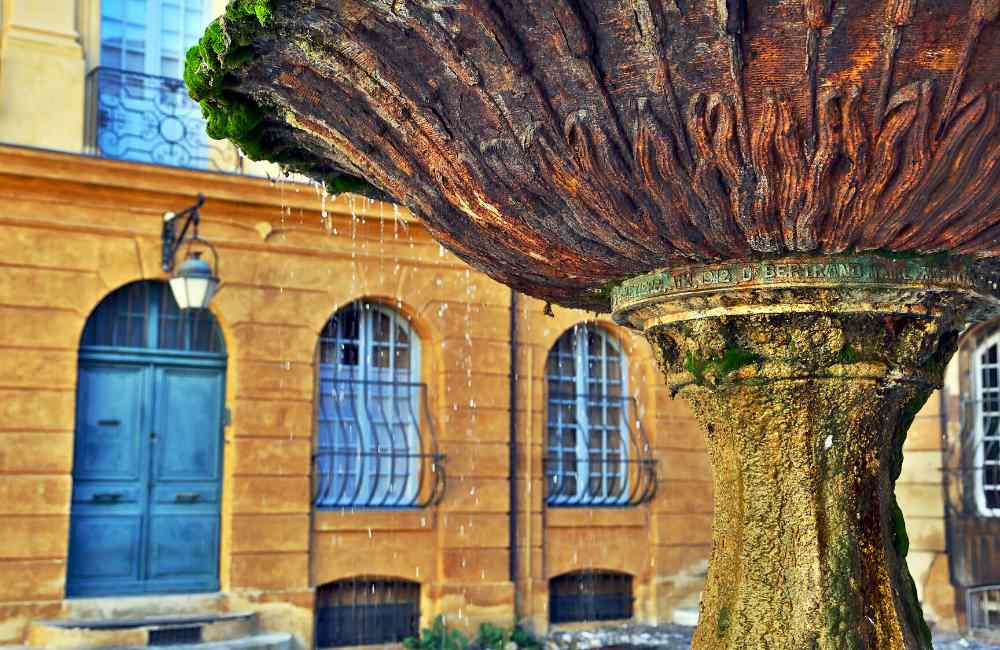 France's pleasant weather adds to the overall allure, inviting visitors to enjoy outdoor activities like hiking, biking, and watersports.
Additionally, France's reputation for fine dining and exquisite wines is sure to satisfy any epicurean cravings.
So, from the glamorous French Riviera to the enchanting Provence region and the romantic streets of Paris to the majestic French Alps, in this article, you can explore and plan a memorable vacation filled with culture, history, relaxation, and adventure.
Best Places to See in France in Summer
In no particular order, these are my favorite places to visit in France in the summer.
The French Riviera
The French Riviera, also known as the Cote d'Azur, is a glamorous and enchanting summer destination that stretches along the Mediterranean coast.
With its stunning seaside towns, the Riviers offers a perfect blend of natural beauty and sophistication and an unforgettable summer experience.
Nice
Nice is a standout summer destination that captivates visitors with its timeless beauty and vibrant atmosphere.
Pebbled beaches, azure blue waters, and the palm-fringed Promenade des Anglais are all unique traits of Nice that offer a quintessential Mediterranean experience.
The city boasts a delightful blend of old-world charm and modern allure, with its romantic Old Town, known as Vieux Nice, filled with narrow winding streets, colorful buildings, and bustling markets.
You can discover the wonders of the Old Town and the delicious local gastronomy with this Culture, Wine & Food tour that also includes a walk in Nice's Old Town.
Visitors can explore the fantastic art scene, visit world-class museums like the Musee Matisse, and indulge in mouthwatering Nicoise cuisine at local cafes and restaurants.
Click here to find accommodation in Nice or check out the hotels suggested in the box below.
Cannes
Cannes reigns as a premier summer destination renowned for its elegance and sophistication. While famous for its prestigious film festival, Cannes offers much more than just celebrity events.
The city features pristine sandy beaches, where visitors can bask in the Mediterranean sun or partake in water activities like yacht cruises and jet skiing.
Furthermore, the glamorous La Croisette promenade boasts luxury boutiques and palatial hotels, adding to the city's charm and elegance.
Additionally, explore the charming old town of Le Suquet, with its narrow streets and panoramic views, or visit the iconic Palais des Festivals.
Saint-Tropez
Saint Tropez is a legendary resort town embodying Mediterranean luxury and charm.
Renowned for its glamorous reputation, Saint Tropez lures visitors with its breathtaking sandy beaches, exclusive beach clubs, and vibrant party scene.
The picturesque Old Town, with its cobbled streets, and pastel-colored buildings, exudes an authentic Provencal atmosphere.
Quaint boutiques, art galleries, and gourmet restaurants line the streets, offering a delightful blend of sophistication and local flavor.
Lastly, enjoy people-watching at the iconic Place des Lices, visit the renowned Musée de l'Annonciade, or explore the scenic coastal trails.
Click here to find the best hotels in Saint Tropez or check out the hotels suggested in the box below.
Menton
Also in the French Riviera, Menton is another popular seaside town as well as one of the top summer destinations in France.
We strongly suggest spending a few days in Menton when visiting the southeastern coast of the country.
The gorgeous coastal town is located quite close to the border with Italy, a trait that makes it a crossroads of French and Italian cultures.
Nestled between the Mediterranean Sea and the Maritime Alps, the settlement offers picturesque views of the sea and the mountains. However, its most remarkable highlight is the mild microclimate that makes Menton a popular destination all year round.
Other than spending long hours on the beach, don't miss a walk in the Old Town (Vieux Menton), characterized by narrow streets, medieval architecture, and charming squares.
Other things to do include a visit to the several green spaces scattered in the city. The Jardin Serre de la Madone and Jardin Botanique Exotique de Menton are two notable examples home to a diverse collection of plants from around the world.
Finally, don't skip the Jean Cocteau Museum is dedicated to the works of the renowned French artist and filmmaker Jean Cocteau.
Provence
Provence, located in the southern part of France, is a charming and idyllic summer destination that beautifully combines history, culture, and natural beauty. It is a region known for its enchanting countryside dotted with picturesque villages housing vineyards, lavender fields, and olive groves.
The quaint villages of Gordes, Roussillon, and Saint Remy de Provence are postcard-perfect with their cobblestone streets and charming stone houses.
Provence also offers a rich historical tapestry with magnificent Roman ruins in Arles and the awe-inspiring Papal Palace in Avignon.
For food and wine enthusiasts, the region's culinary delights and famed Cotes du Rhone wines are a true treat.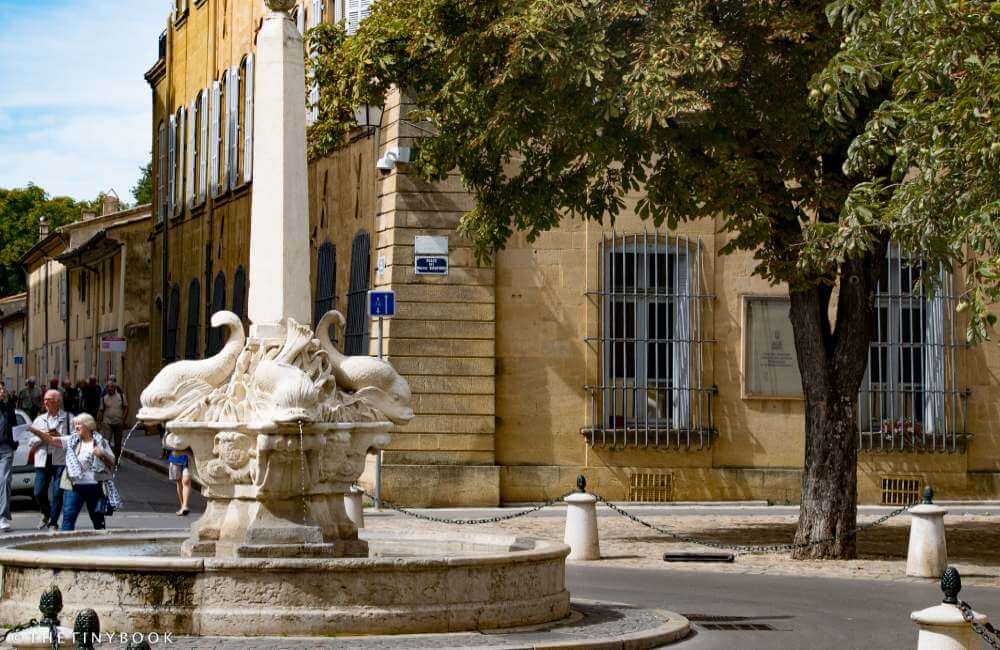 Also, visitors can meander through vibrant local markets (Aix en Provence was my favorite market town!), sip wine at world-class wineries, or simply relax in the serene surroundings of this captivating region.
Click here to find the best hotels in the region of Provence.
Paris
Paris is unquestionably one of the best destinations in France for a summer getaway. Specifically, beyond its renowned allure as the City of Love, Pais transforms into a vibrant and charming paradise during the warmer months.
Strolling along the picturesque Seine River, visitors can bask in the golden rays of the sun, and indulge in delectable French pastries at cozy sidewalk cafes.
…Or simply soak up the lively atmosphere in beautiful gardens such as the Jardin du Luxembourg or Tuileries Garden.
Moreover, the city boasts an array of exquisite museums and worldwide-famous landmarks, including the magnificent Louvre Museum, where visitors can marvel at masterpieces like the Mona Lisa.
Click here to purchase the Louvre Museum Timed-Entrance Ticket in advance.
IMPORTANT TIP: There are hundreds of hotels in Paris, for all pockets and all tastes. However, the only way to guarantee an affordable fee in a convenient neighborhood is to book really early. Click here for the best Paris hotels.
French Alps
Chamonix
While Chamonix is synonymous with its legendary ski slopes incredibly popular in winter, the town is also an idyllic summer destination that should not be overlooked.
Nestled amidst the magnificent French Alps, Chamonix offers an abundance of outdoor adventures and breathtaking landscapes that are simply unrivaled.
From exciting hikes through lush meadows and challenging climbing up majestic peaks such as Mont Blanc, the highest summit in Western Europe, to thrilling mountain biking trails and exhilarating paragliding experiences.
There's no shortage of adrenaline-inducing activities for adventure enthusiasts.
For those seeking a more relaxed pace, Chamonix also boasts charming Alpine villages, where you can unwind with a glass of local Savoie wine and savor mouthwatering delicacies from traditional French cuisine.
Click here to find accommodation in Chamonix or check out the hotels suggested in the box below.
Annecy
Nestled on the shores of Lake Annecy, the charming town of Annecy is an enchanting summer destination that exudes a fairytale-like atmosphere.
In fact, known as the Venice of the Alps, Annecy stuns visitors with its stunning canals, colorful medieval buildings, and romantic cobblestone streets.
This Private Walking Tour of Annecy's Historical Center is a great way to discover the gems of this picturesque town.
Overall, the city offers incredible settings for a summer made of mild weather and unique landscapes.
Moreover, the crystal-clear waters of Lake Annecy provide the perfect backdrop for various water activities such as swimming, paddleboarding, and boating.
Sun seekers can also relax on the waterfront or explore the lake's hidden caves and secret spots.
For those seeking cultural immersion, the town offers a fascinating history showcased through its well-preserved architecture, including the Palais de l'Isle, a 12th-century island castle turned museum.
Lastly, art enthusiasts can get lost in the numerous galleries, while food lovers can savor delicious Savoyard cuisine at the charming lakeside cafes and restaurants.
Bordeaux
Bordeaux, a city renowned for its prestigious wines, is a captivating summer destination that perfectly captures the essence of Southwestern France.
Nestled along the Garonne River, this vibrant city boasts stunning architecture, rich history, and a lively atmosphere. The summer months in Bordeaux come alive with a plethora of cultural events, including concerts, festivals, and outdoor markets.
Visitors can explore the well-preserved historic center, with its charming cobblestone streets and magnificent landmarks such as the Place de la Bourse.
Wine aficionados can embark on a wine-tasting adventure in the region's world-famous vineyards, where they can indulge in the diverse flavors of Bordeaux's renowned reds and whites.
For those seeking a dose of nature, a leisurely stroll along the riverbank promenade or a relaxing picnic in the lush Jardin Public is a perfect way to soak up the warm sun.
This Bordeaux walking tour is super affordable, perfect if you are looking to visit the city's landmarks, learn about its history, and even try a glass of local wine!
Loire Valley
The Loire Valley, often referred to as the Garden of France, is a truly enchanting summer destination. It is an idyllic region, home to breathtaking castles, rolling vineyards, and picturesque landscapes that seem to be taken straight out of a fairytale.
The Loire River meanders through the valley, providing a serene setting for leisurely boat rides or romantic walks along its banks.
Furthermore, the region is dotted with magnificent chateaux like Château de Chambord and Château de Chenonceau, with grandeur and architectural opulence leaving visitors in awe.
Also, the lush vineyards of the Loire Valley attract wine lovers, offering the perfect opportunity for wine tastings and vineyard tours.
While the region's lovely villages, with their charming cobblestone streets and traditional markets, allow visitors to immerse themselves in the local culture.
If you'd like to visit but are not certain about where to stay in the Loire Valley, take these two towns into account:
Tours: Tours is the largest city in the Loire Valley and serves as a convenient base for exploring the region. Here, you can find a wide range of hotels, from budget options to more luxurious ones.
Click here to find the best places to stay in Tours.
Amboise: Amboise is a charming town with a medieval feel, on the banks of the Loire River. It's a popular choice for visitors due to its central location and proximity to famous châteaux.
Click here to find accommodation in Amboise.
Corsica
Corsica is an island located in the sparkling blue waters of the Mediterranean and is undoubtedly a captivating summer destination.
With its rugged mountains, pristine beaches, and ancient villages, this gem offers a diverse range of experiences for every traveler.
Beach lovers can relax on the island's exquisite sandy shores, with highlights including Palombaggia Beach and Santa Giulia Beach, where turquoise waters meet soft white sand.
Adventurers can hike the famous GR20 trail, which traverses the island and offers breathtaking views of Corsica's dramatic landscape.
Also, the island's rich history can be explored in its charming towns, such as Ajaccio, Napoleon Bonaparte's birthplace, and Bonifacio, a town perched dramatically on towering cliffs.
Lastly, scenic drives through the mountain's interior reveal hidden villages and local vineyards, offering a taste of Corsican culture and cuisine.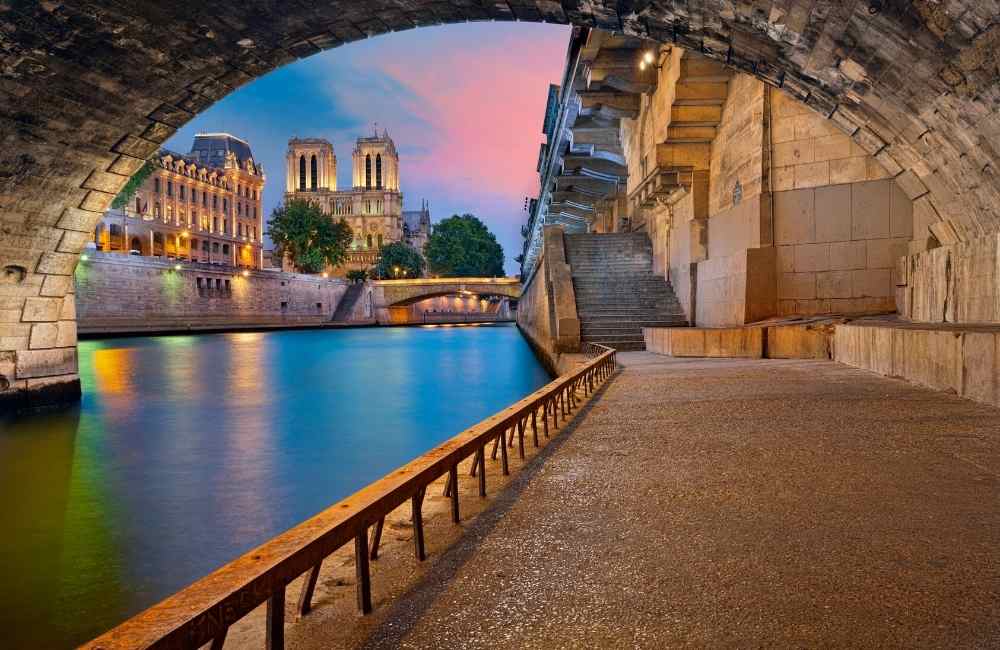 In conclusion, France offers plenty of breathtaking destinations for a perfect summer escape. From the romantic streets of Paris to the alpine wonders to stunning Mediterranean beaches, the country features a diverse range of experiences catering to every traveler's preferences.
So get ready to immerse yourself in the French joie de vivre and go on a magical adventure in this extraordinary country!
Read more about France
Pin this Guide to the Best Summer Destinations in France!
---
You might also want to read these other posts about France:
---
About my blog: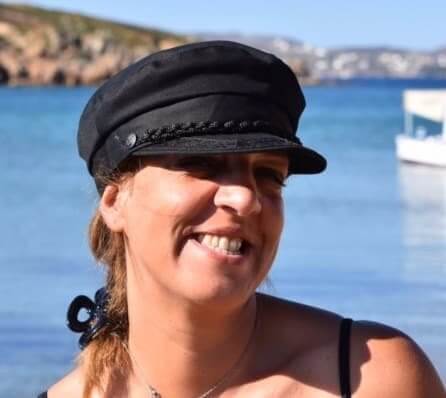 I moved to Crete in 2016. During these years, I learned much about the island.
In Crete, I juggle being a solo mom, hosting culinary tours, and writing for several travel blogs.
I've written for Greek Reporter, published travel guides about Greece, and had more glasses of frappe than any regular person could ever handle.