Larnaca is a beautiful coastal city on the southern coast of Cyprus, offering exciting and enriching experiences. From stunning beaches to ancient historical sites, this place indeed has something that will captivate you. Whether you are a nature lover, a history buff, or want a relaxing beach getaway, Larnaca has it all.
So, here is a list of the best things to do in Larnaca to ensure you make the most of your time in this beautiful Cypriot gem.
---
Disclaimer: Posts include affiliate links to products or services. I might earn a commission if you make a purchase.
---
Best Things to Do in Larnaca, Cyprus
ARE YOU PLANNING YOUR TRIP TO CYPRUS LAST MINUTE?
Be sure to book accommodation and tours in Cyprus ahead of time to ensure availability!
🎟️ Top tours in Cyprus:
🛌 Top picks for places to stay in Cyprus:
🚗 Looking for the best way to get around Cyprus? Check rental car rates for Cyprus now!
💳 In need of money? Use WISE instantly as a digital card and top-up from the app no matter where you are!
What to Do in Larnaca, Cyprus
These are some things we enjoyed doing in town during our family trip to Larnaca… Take a look!
Explore the Larnaca Marina
Explore the vibrant and bustling Larnaca Marina along the city's picturesque coastline and marvel at Larnaca's azure waters, postcard-like fishing boats, and graceful sailboats dancing in the water.
Furthermore, this coastal area offers a range of exciting activities.
So, take a leisurely walk along the promenade, indulge in delectable seafood at the numerous waterfront restaurants, or relax at one of the charming cafes, soaking in the lively atmosphere.
For a more adventurous experience, hop on a boat tour and explore the stunning coastline and hidden coves, or if you're up to try your hand at fishing.
Visit the Larnaca Castle
No trip to Larnaca would be complete without a visit to the iconic Larnaca Castle. Steeped in history, this medieval fortress in the city's heart offers a fascinating journey back in time.
Built in the 13th century, it features impressive architectural details and intriguing exhibits within its walls.
So, explore the castle's rich past as it served as a military fort, a prison, and even a museum. Admire the stunning views from the castle's rooftop, overlooking the azure Mediterranean Sea.
And don't forget to capture some memorable photos.
Capture Picturesque Photos of the Salt Lake
For photography enthusiasts and nature lovers alike, visiting the Salt Lake in Larnaca is an absolute must-do when in Cyprus.
Larnaca Salt Lake is an enchanting natural wonder, especially during the winter months, since it becomes a haven for migratory birds, creating a mesmerizing sight.
Walk along the wooden boardwalks that stretch across the lake and marvel at the breathtaking views of pink flamingos gracefully wading through the shimmering waters.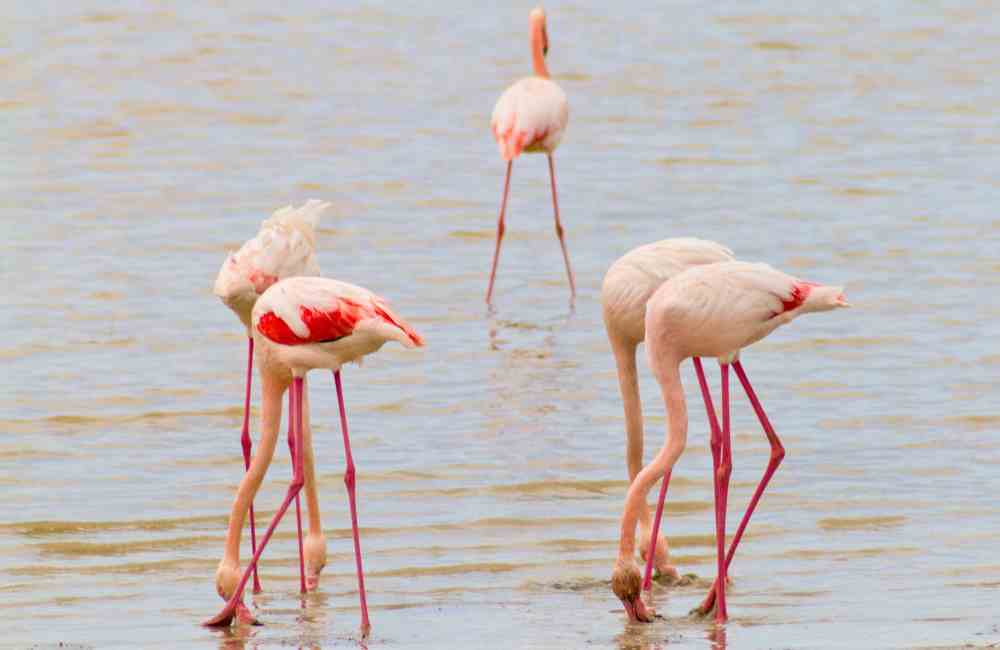 And be prepared to be mesmerized by the vibrant hues of the flamingos against the backdrop of the salt-encrusted lake.
But to keep this beautiful sight with you forever, be sure to capture the beauty of this serene landscape, especially as the sun sets, catching the ethereal play of colors dancing upon the water's surface.
Discover the Hala Sultan Tekke
Venture into Larnaca's cultural and spiritual part by discovering the Hala Sultan Tekke, a revered Islamic holy site and a hidden gem of historical significance.
Situated on the banks of the Salt Lake, this grand mosque and mausoleum features a beautifully landscaped courtyard with intricate architecture adorned with blue and white ceramic tiles.
Explore the inner sanctums of the tekke, including the tomb of Umm Haram, a revered companion of the Prophet Muhammad, admire the panoramic views of the surrounding scenery from the mosque's rooftop, and take a moment to soak in the spiritual ambiance that fills the air.
Relax at Finikoudes Beach
When it comes to unwinding and soaking up the sun, there's no better place than Finikoudes Beach in Larnaca.
This stunning sandy beach stretches along the city's vibrant promenade, offering a fantastic setting for relaxation and leisure.
Sink your toes into the soft golden sand as you sunbathe under the Mediterranean sun. Take a refreshing dip in the crystal-clear turquoise waters and try the various water sports activities.
For those seeking a break from the sun, there are numerous beachfront cafes and restaurants where you can savor delicious cuisine while enjoying panoramic sea views.
Explore the Archaeological Museum
Embark on a journey through Larnaca's rich history and archaeological wonders by exploring the Archaeological Museum.
Located in the city's center, this exceptional museum is a treasure trove of ancient artifacts and relics that offer a captivating insight into Cyprus' fascinating past.
Marvel at the intricate pottery, ancient statues, and exquisite jewelry showcasing the craftsmanship of Cyprus' ancient civilizations.
Wander through the halls and discover the important archaeological finds from Larnaca and its surrounding regions, including the renowned Kition Collection.
In other words, the Archaeological Museum presents a comprehensive overview of the island's historical timeline, from the Neolithic period to the Roman era.
So, immerse yourself in the stories of Cyprus' ancient civilizations, gain a deeper understanding of Cyprus' cultural heritage, and discover the legacy of those who once called this land home.
Location: Plateia Kalograion, Larnaca
Visiting hours: Monday to Friday from 8 am to 4 pm, Saturday from 9 am to 4 pm. Closed on Sundays.
Discover the St. Lazarus Church
Many people know how St. Lazarus was resurrected by Jesus, but few know his story after he was granted a second life.
If you want to learn more about St. Lazarus, step back in time and discover the exquisite St. Lazarus Church, a hidden gem nestled in the heart of Larnaca.
The beautiful 9th-century Byzantine-style church is dedicated to St. Lazarus, who, after his resurrection, moved to Larnaca and lived until his second death.
The church features a stunning interior adorned with intricately carved wooden icons and a gilded iconostasis; beneath it, you'll find the tomb of St. Lazarus.
Marvel at the impressive frescoes that tell stories of religious significance admire the elegant architecture that reflects the Byzantine era, and explore the picturesque courtyard.
Visit the Choirokoitia Archaeological Site
A must-do activity is going on an awe-inspiring journey through time by visiting the Choirokoitia Archaeological Site, a UNESCO World Heritage Site near Larnaca.
Choirokoitia is a remarkable site and an excellent example of Cyprus' prehistoric past. It showcases the remains of an ancient settlement that dates back over 9,000 years.
So, as you stroll through the site, you'll find remarkably preserved stone houses, intricate pottery, and fascinating artifacts that shed light on the Neolithic era.
Join a guided tour if you want to gain insight into the daily lives, traditions, and societal structures of the early Cypriots who inhabited this site and explore the well-preserved defensive walls and buildings to get a glimpse into the ingenuity of ancient architectural techniques.
Take a Day Trip to Lefkara Village
Nestled in the beautiful Troodos Mountains, the charming Lefkara Village is the perfect destination for a captivating day trip from Larnaca.
The village is known for its exquisite lacework and traditional silverware, offering a delightful and exciting cultural escape from the hustle and bustle of the city.
Stroll through its narrow cobblestone streets and immerse yourself in the authentic Cypriot culture and way of life.
Explore the local craft shops, where artisans create intricate lace embroidery known as "lefkaritika" and handcrafted silverware.
Furthermore, indulge in traditional Cypriot cuisine at the village taverns, serving mouthwatering dishes made from locally sourced ingredients.
And don't miss a visit to the iconic Church of the Holy Cross, showcasing stunning frescoes from the 16th century.
Popular Activities in Larnaca:
Consider these convenient deals in Larnaca:
Best Areas to Stay in Larnaca
Larnaca offers a variety of options for accommodation. So, let's explore some of the most popular areas for where to stay in Larnaca:
Finikoudes
This is the main tourist area in Larnaca, situated along a picturesque promenade with a sandy beach. It offers a wide range of hotels, ranging from luxury resorts to budget-friendly options.
Staying here provides easy access to restaurants, cafes, shops, and historical sites like Larnaca Castle and the Pierides Museum.
Mackenzie Beach
Located near Larnaca International Airport, Mackenzie Beach is known for its vibrant nightlife, beach bars, and seafood restaurants.
This area is ideal for partygoers and those who want to be close to the airport.
Larnaca City Center
Just a short distance from Finikoudes, the city center offers many accommodations, including boutique hotels and apartment rentals.
Staying here allows you to experience the local culture, visit the beautiful Saint Lazarus Church, and explore the lively local markets.
Pervolia
Situated a few kilometers outside Larnaca, Pervolia is a peaceful village with a more relaxed atmosphere. It has several beachfront resorts and holiday homes, making it an ideal choice for travelers seeking a serene and scenic location.
Oroklini
Located toward the northeast of Larnaca, Oroklini is known for its stunning coastline and picturesque hills.
It offers a range of hotels, villas, and holiday apartments, making it an excellent option for those looking to escape the crowds and enjoy the area's natural beauty.
Where to Stay in Larnaca: Top Larnaca Hotels
Larnaca is a popular summer destination with all types of accommodation. The city is pretty budget-friendly, so finding good hotels and vacation rentals for affordable fees will be possible.
I've written a complete guide to accommodation in Larnaca, where you can check out some of the best hotels in town. Alternatively, look at these three popular places to stay in the city.
Larnaca perfectly blends history, culture, natural beauty, and relaxation. With its stunning beaches, vibrant marina, ancient landmarks, and captivating museums, this coastal city has something to offer every traveler.
And with this article, you will indeed have a well-rounded itinerary to explore the wonders of this coastal gem.
So get ready to immerse in Larnaca's beauty and create unforgettable memories that will last a lifetime.
Essential Things to Know about Cyprus
Where is Cyprus and How to Get There
Cyprus is located in the southeast portion of the Mediterranean Sea and southwest Asia. The country stands facing the south of Turkey and the Middle East.
It is just a few hours away from many European cities, while several low-coast companies have year-round flights to Larnaca and Paphos, two of the most important towns on the island.
While Larnaca International mainly receives commercial flights from the rest of Europe and is active all year round, Paphos International primarily caters to charter flights during the high season (although some commercial flights arrive in Paphos also in winter).
Read more: Prices in Cyprus: How Much Will it Cost to Go on Holidays in Cyprus?
Moving Around in Cyprus
If you're bold enough to drive on the left (or already do it in your country), prepare for a stunning adventure! Driving in Cyprus is undoubtedly a stunning experience that will take you to discover the best of the island.
We did it and enjoyed several towns at our own pace and unique landscapes that we were not expecting.
Which car rental service is the best to choose?
If you want to rent a car for your trip and look for the best service, I am here to help you! Consider choosing Discover Cars, an international car rental booking service present worldwide. This way, you will find the best car for your trip wherever you are!
When moving around in the city, remember that bike rental is an affordable and healthy way to move around.
To reach more distant places and in case driving is not what you want, the local bus network and taxis are all good alternatives.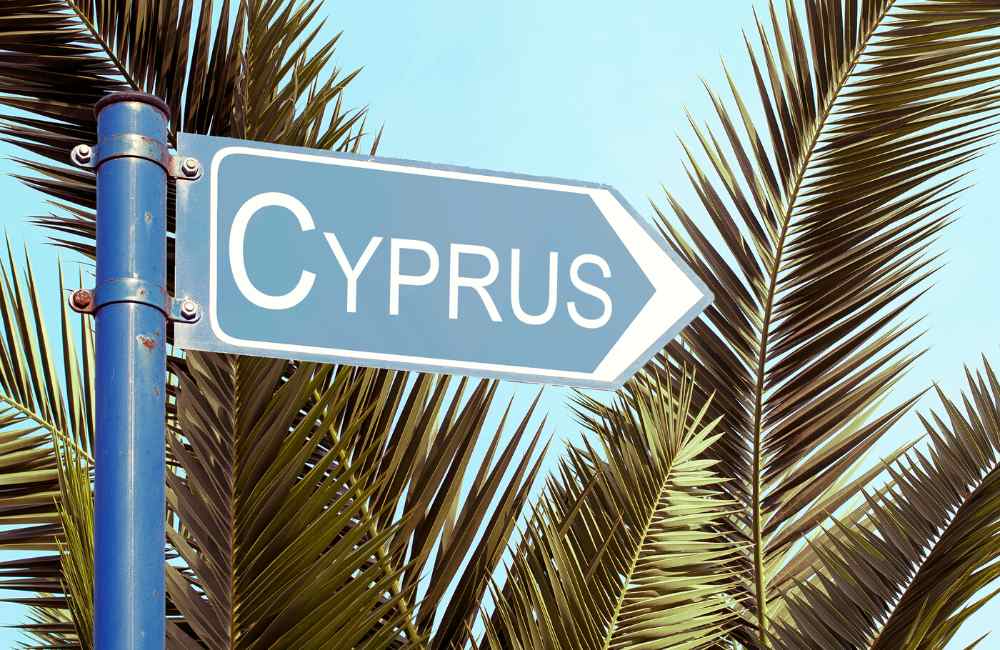 No trains or metros are on the island, so these are about all the options available to move around. Of course, to visit specific sites and attractions, joining tours and excursions is also a good idea if you want to avoid renting a car.
Read more about Cyprus
🛌 Suggested Accommodation in Cyprus:
Pin for Later: Best Things to Do in Larnaca, Cyprus!
About my blog: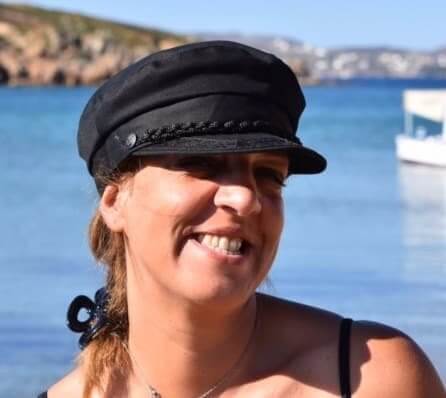 I moved to Crete in 2016. During these years, I learned much about the island.
In Crete, I juggle being a solo mom, hosting culinary tours, and writing for several travel media.
I've written for Greek Reporter, published travel guides about Greece, co-authored DK Eyewitness Top 10 Crete, and had more glasses of frappe than any regular person could ever handle.