Have you ever wanted to visit Greece? If so, then this article is for you. It compares the benefits of staying in a hotel versus renting a home when traveling to Hydra, Greece. You will learn about the beautiful villages and towns you can find on this island and why it's better to stay in a rental property than an impersonal hotel room.
---
Disclaimer: Posts include affiliate links leading you to products or services, I might earn a small commission if you make a purchase. This has no extra cost to you but allows me to continue writing articles that are helpful for your travels. I only recommend things I use myself or that I believe will deliver value to you. 
---
Last-minute plans for Greece?
Get there: Use Ferryhopper to book your tickets.
Stay: Find great accommodation deals on Booking.com.
Move around: Compare car rental prices with Discover Cars.
Tours: Check the most popular places with GetYourGuide.
Read more: Pack the Lonely Planet Guide to Greece or get a copy of my digital guide to Santorini.
Is it a Good Idea to Stay at a Rental Home in Hydra?
I believe it can be! In no particular order, here is why aI believe booking a holiday home in Hydra is the perfect accommodation solution for your stay on this tiny Greek island!
You Can Prepare Your Meals and Relax in Peace
You should stay in a rental home rather than a hotel room because at a rental property, you can prepare your meals and enjoy the space with friends or family.
If you choose to cook fish, you can teach some family members about cleaning a fish without any complaints.
On top of that, there won't be any interruptions from other guests and staff.
Moreover, if you love the idea of visiting Hydra Greece, but want a bit more privacy and comfort than what hotels provide, choose to stay in a rental home!
A More Flexible Schedule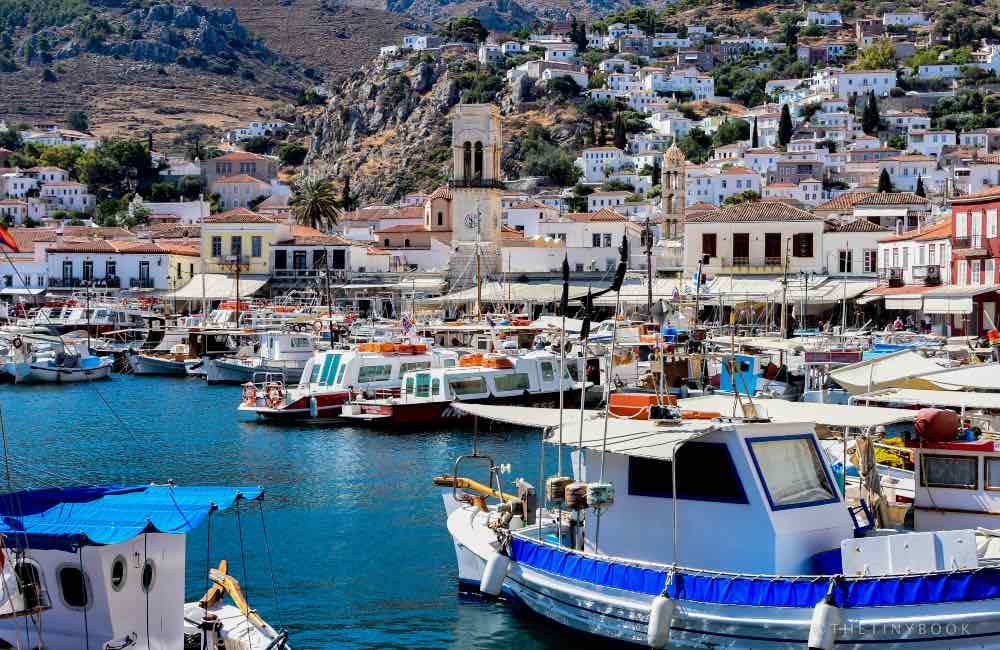 Rental homes can also provide you with a flexible schedule. If there's something in the town you would like to explore, it won't be a problem.
Set out on foot or rent an ATV and take your time exploring – all without having to pay for additional transportation costs.
But if you decide not to go out, you can still enjoy the quiet of your home.
Can Accommodate More People
Rental homes can accommodate more people. So, if you are traveling as a group, then staying at a rental home could be the best option for everyone.
You will all have enough room to enjoy your time together without feeling cramped together- no matter how long you stay on this beautiful island.
Have a Home-Like Atmosphere
Rental homes provide you with a home-like atmosphere. Therefore, when you travel to Hydra, Greece, make sure that the place you stay at is comfortable – something many hotels cannot provide.
For example, rental properties have kitchens to prepare your meals, large living rooms to gather around with friends and family, as well as an outdoor living area where you can relax or even barbecue during those hot summer nights.
So no matter what time of year it may be when visiting this island, renting a property offers you all the comforts of home without any regulations.
Affordable When on an Extended Vacation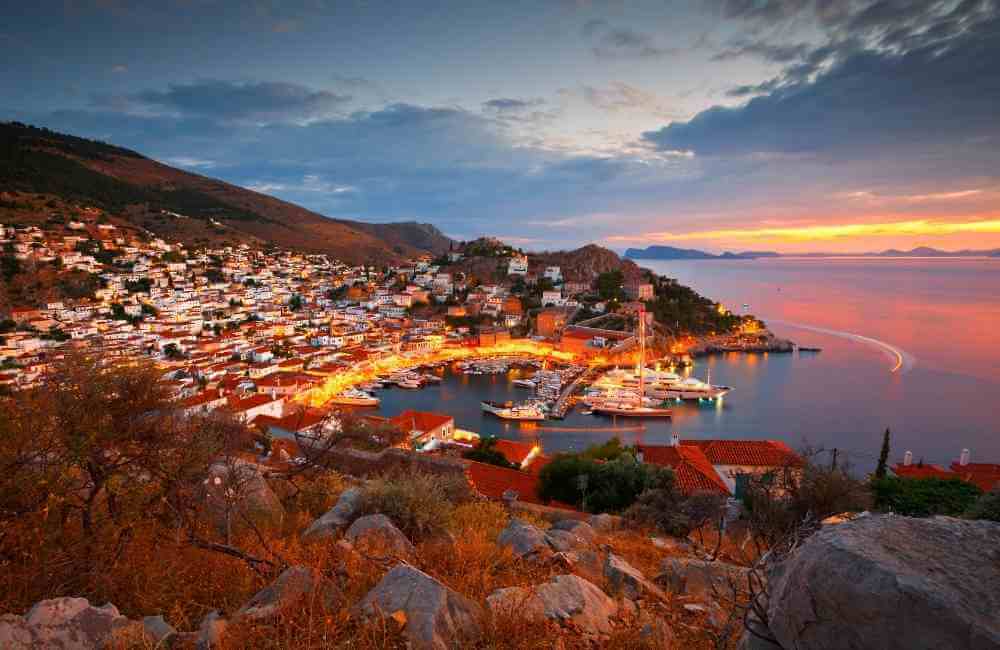 In the end, you save money by staying in a rental compared to a hotel. Fortunately, the world has beautiful destinations you can explore for an extended period.
But when doing so, your budget might not stretch as far as you would like – which is why renting a property could be the perfect solution.
For instance, some rental properties offer a package payment, and you can pay the accommodation fee all at once rather than per day- which ends up being expensive.
Final Thoughts
The choice is yours whether to stay in a rental property or an impersonal hotel room. Regardless of what you choose, you are sure that this island will be stunning.
So start planning for your trip now by creating the perfect itinerary with this Greece tourist guide!
Quick guide to accommodation in Hydra
If you fall in love with the beauty of the island and want to transform your one-day trip into a longer stay, check this guide to the best rental homes on Hydra. This is another useful article with tips on how to make the most of your rental home on the island.
My favorite hotels in Hydra
If you're looking for an inexpensive place to stay in Hydra, check the facilities of Botsis, a comfy guest house with very convenient prices and impeccable facilities. It's rated 8.8 on Booking.com.
If you can spend a little more during your stay, I suggest you read more about Mistral Hotel. It is centrally located and offers great value for money.
You can upgrade your nights on the island by staying at Hotel Four Seasons Hydra Luxury Suites, with stunning views of the island and excellent reviews on Booking.com.
---
Do you belong to rental-home-team or hotel-team?
Let me know in the comments below!
---
Travel Plans for Greece?
More Resources to Organize Your Trip!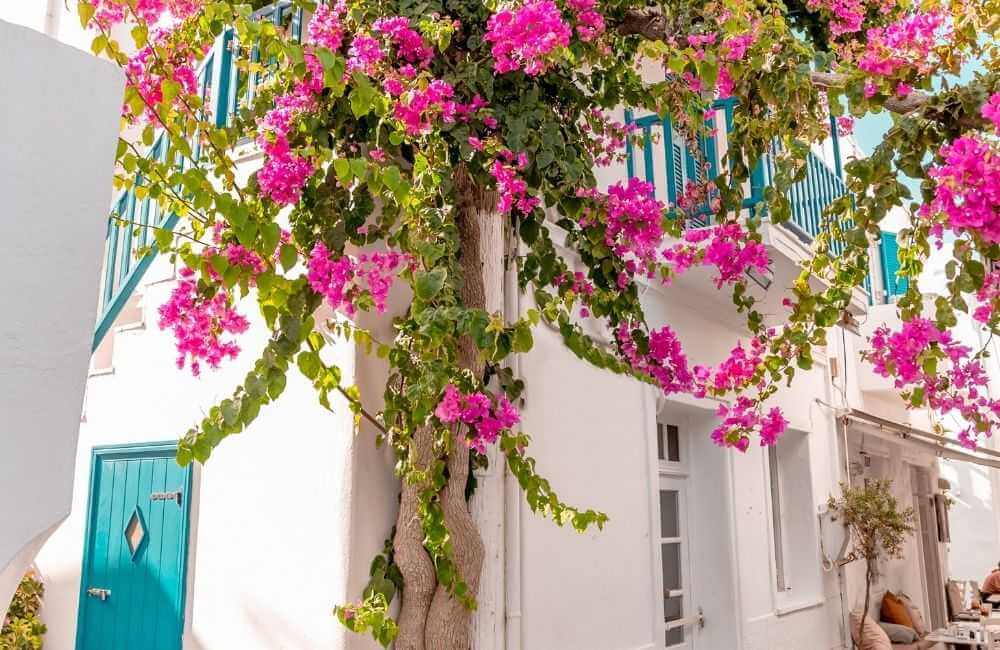 Start by heading right to my Greece travel guide for in-depth details you need to know about Greece. You can also check my post to plan a trip to Greece with children!
Get in touch if you need extra help to plan your trip. If you want to tour West Crete, check my guide. Want more? Join my Private Facebook Group to connect with like-minded travelers who love Crete as much as you do!
Make Sure You've Got Everything For a Hassle-Free Vacation!
Without my Osprey backpack, I never move around the islands…it's a sturdy but light travel partner I just love. For short trips, I carry this crossbody bag. If I drive, I pack my Nikon D7200 and a good travel guide! Lonely Planet's Best of Greece & the Greek Islands.
When it comes to plane tickets, compare prices with a powerful search engine. However, nothing beats traveling by sea in Greece. With Ferry Hopper, you can book in advance at the lowest price.
For accommodation, I use Booking.com.
Traveling to remote places is easier with Discover Cars. Other times, I join organized tours with GetYourGuide, which features anything from cooking lessons to airport transfer!
COMING TO CRETE SOON?
Get in touch and let me know!
Read more:
Things to do on Hydra island on a day
Perfect Things to Do in Aegina, Greece
Athens Mythological Tour: Walking Ancient Athens
Most Traditional Airbnbs in Aegina, Greece
Relaxing things to do on Lipsi island
Pin this Guide to Hydra Stays for Your Greece Travels!
About the author of this blog: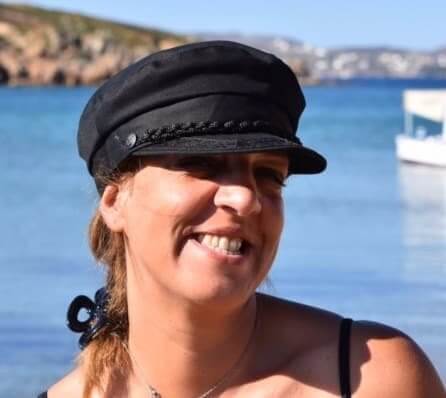 Gabi has been living in Crete for the last five years. Here, she juggles being a solo mom, hosting culinary tours in the summer, translating, and writing for The Tiny Book and her other blogs.
She's written for Greek Reporter, published three travel guides about Greece, and had more glasses of frappe than any regular person would be able to handle.
---
You might also want to read:
---