How long have you been thinking about leaving everything behind and moving to a Greek island? You will certainly find an inspiring story between the covers of An Octopus in my Ouzo. The tagline of this book, "Loving Life on a Greek Island" already reveals a lot… but not everything. Want a suggestion? I totally recommend reading this book set on the Greek island of Tilos.
---
Some of the links on this site are affiliate links of products and services that I like and use, so if you click on a link and make a purchase, I might get a small commission at no extra cost to you.
---
Essentials for your Adventures in Greece!
Getting to Greece: Sail from one island to the other! Check Ferryhopper to book your ferry tickets in advance.
Spending the night: Check Booking.com for the best accommodation deals.
Top-rated tours: If you visit Athens don't miss this Acropolis Guided Tour. In Crete, check the amazing Balos Beach with this Boat Cruise. Wine lover? Splurge in this Santorini Winery Tour. To save time and money, get a convenient Combo Ticket Pass Athens.
Need cash? Wise is the best online money transfer service with a debit card accepted all over Greece.
See Greece at your own pace with a rental car: I use Discover Cars.
Where to Stay in Tilos
This book by Jennifer Barclay is set on Tilos Island, part of the Dodecanese. If you're looking for a place to stay on the island, I suggest you check these hotels. In general, budget hotels have a fee per night below €50. Mid-range are hotels and studios that cost from €50 to €80 per night. Luxury stays usually cost more. Take a look…
Budget: When traveling to Tilos with a modest budget, I recommend a stay in Seva's Studios, a very simple and convenient place to stay in Livadia. Check reviews and book a room here.
Mid-Range: If you can spend a bit more, check the gorgeous views from Michalis Studios. Check availability and book here.
Luxury: There are not many places to stay on Tilos, but if you have a flexible budget, I suggest you stay in the stunning Ilidi Rock Aparts-Suites-Studios.You can check reviews and book here.
Don't get lost in Tilos! Use this map to check the island and book a place to stay!
An Octopus in my Ouzo, Loving Life on a Greek Island
Whenever I receive a book to read and comment on the blog I try to be as clean as possible, that meaning, I try not to read anything about it, nor about the author, nor –when possible– about the place where the book comes from. I want to have an honest approach.
An Octopus in my Ouzo didn't make things easy, news kept coming, I tried not to look, not to hear, to focus on my stuff. I worked on the Octopus at night.
Reading for a review and reading for pleasure are quite different things… I'm not saying that you won't get pleasure from reading for a review, you just need an extra dose of concentration. You don't go as completely offline as when you read for fun.
Octopus Offline
Well, An Octopus in my Ouzo removed me from idle and sent me offline… and more! It sent me to Tilos with a regretful return ticket because it ended too soon. I might as well have stayed there for a couple of weeks. I've never been to Tilos, so I had to rely completely on the author's voice to picture the scenery, the perfumes, the shades, the sounds.
And every night, while reading, I found myself thinking about going online and checking some pictures. Yet, I couldn't put it down, night after night. I actually didn't need to look for the landscapes, because Jennifer had already shown them.
When Life Goes After You
What I loved about this book is that the author manages to show more than landscapes. She shows pain naturally. Because it sometimes hurts so much it leaves us speechless. But it belongs to us, it's always a part of us. Pain is there and life can't stop because of pain.
Life goes after you, it doesn't care about pain. A nurse might ease it, but it doesn't go away. So you take it and accept it.
Life overwhelms you but you still need to laugh, put out the garbage, and buy an extra modem in case of power failure. You still need to swim and remember how much sugar in everyone's coffee. You still have to mourn. Life overwhelms you but the answer is to live.
Each of these cycles, pain-joy, fishing-cooking, walking-swimming, dancing-mourning have their own pace. The same speed our days have. They sometimes fly, they sometimes let us savor it all.
An Octopus in my Ouzo, Loving Life on a Greek Island. Precisely, savoring life, loving life. As we do with octopus and ouzo. Every bite of it and every drop of it. That's what the living business is all about.
Check ferry tickets to Greece here!
About Jennifer Barclay
Jennifer Barclay grew up in the north of England. She left for Greece after university, lived in Canada and France, and the south coast of England before moving to a Greek island.
She works with books as an editor and agent and writes occasionally for newspapers and magazines.
She has previously written Meeting Mr. Kim and Falling in Honey, and her blog about daily life is at: www.octopus-in-my-ouzo.blogspot.com
An Octopus in my Ouzo.Author: Jennifer Barclay Published: 2016 Publisher: Summersdale
Disclosure: Thanks to Lizzie Curtin from Summersdale Publishers, for offering me a complimentary copy of An Octopus in My Ouzo for a Review. I was not compensated for this post, I received a sample for my review. All opinions are my own and not influenced in any way.
---
Have you read An Octopus in my Ouzo?
Let me know in the comments below!
---
Travel Plans for Greece?
More Resources to Organize Your Trip!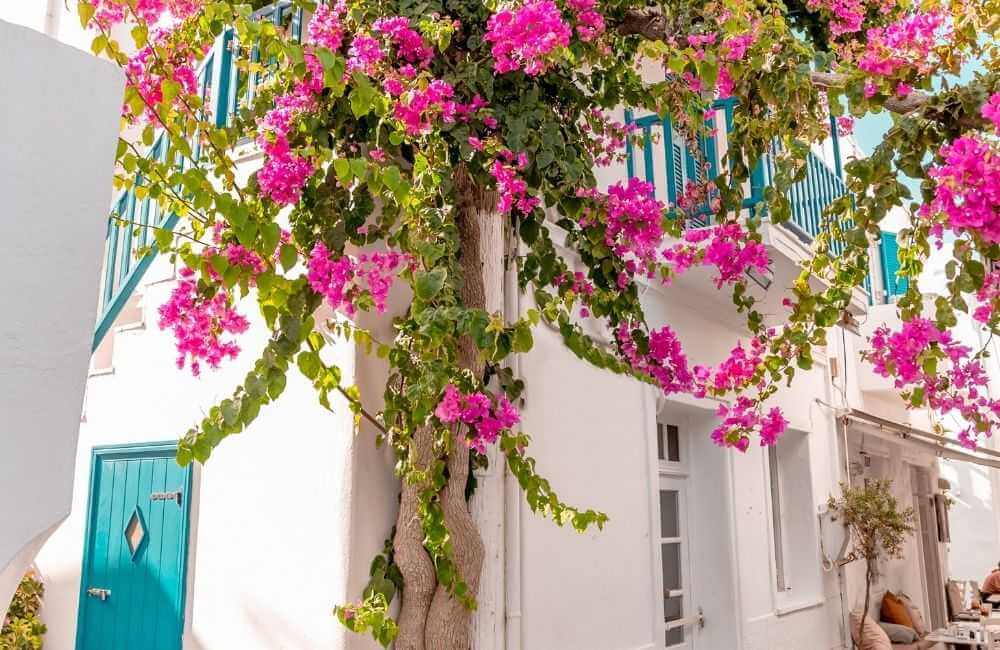 Start by heading right to my Greece travel guide for in-depth details you need to know about Greece. You can also check my post to plan a trip to Greece with children!
Get in touch if you need extra help to plan your trip. If you want to tour West Crete, check my guide. Want more? Join my Private Facebook Group to connect with like-minded travelers who love Crete as much as you do!
Make Sure You've Got Everything For a Hassle-Free Vacation!
I never move around the islands without my Osprey backpack, a sturdy but light travel partner I just love. For short trips, I carry this crossbody bag. If I drive, I pack my Nikon D7200 and a good travel guide! Lonely Planet's Best of Greece & the Greek Islands.
When it comes to plane tickets, compare prices with a powerful search engine. However, nothing beats traveling by sea in Greece. With Ferry Hopper, you can book in advance at the lowest price.
For accommodation, I use Booking.com.
Traveling to remote places is easier with Discover Cars. Other times, I join organized tours with GetYourGuide, which features anything from cooking lessons to airport transfer!
Are you coming to Crete any time soon?
Get in touch and let me know!
Read more:

Best Movies About Crete that you Need to Watch Before your Trip
11 Fun Travel Games for Car (Ferry or Plane) That Will Keep All the Family Entertained!
Best Books About Crete: Discover Crete from Home
Top Nudist Beaches in Crete: Complete Insider's Guide
Amazing Free Things to Do in Heraklion on Your Crete Vacation!
Pin this Book Review of An Octopus in my Ouzo!
About the author of this blog: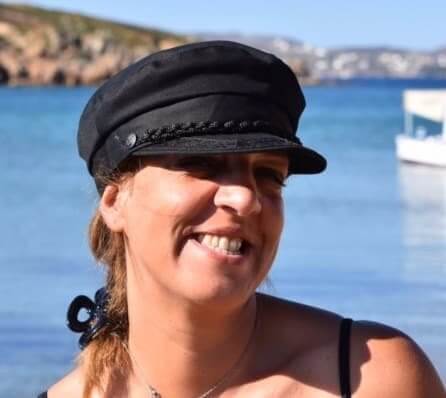 Gabi has been living in Crete for the last five years. Here, she juggles being a solo mom, hosting culinary tours in the summer, translating, and working as a tech advisor.
She's written for Greek Reporter, published two travel guides about Greece, and had more glasses of frappe than any regular person would be able to handle.
---
You might also want to read:
---