Collaboration article
One of the things I get asked the most from people traveling to Crete (but not only), is how I protect myself from constant exposure to the sun. In fact, a vacation on the island can be easily spoiled by the consequences of spending too many hours under the sun. Choosing the wrong products, not applying enough of them, or simply forgetting about sunscreen can lead to fatal consequences. Here, Catalin Geangos, travel writer at TravelTrained gives us his best suggestions to show you how to better protect yourself from the sun when traveling, read on!
---
Disclaimer: Posts include affiliate links to products or services and I might earn a commission if you make a purchase, at no extra cost to you. This allows me to continue writing helpful articles for your travels. I only recommend things I use myself or that I believe will deliver value to you. 
---
GET READY FOR CRETE!
– Use Ferryhopper and Skyscanner for the best ticket rates.
– Find great accommodation deals on Booking.com.
– Compare car rental prices with Discover Cars.
– Check the best tours with GetYourGuide.
– Visit Elafonisi, discover Balos Beach, hike Samaria, or explore Knossos.
– Pack the Lonely Planet Guide to Crete or get my digital guide to Chania.
A quick guide to the best hotels in Crete
Budget: So Young Hostel in Heraklio, Cocoon City Hostel in Chania, Matthias Hotel Apartments in Rethymnon, and Villa Galini in Agios Nikolaos.
Mid-range: Capsis Astoria Heraklion in Heraklion, Porto Antico in Chania, Archipelagos Hotel in Rethymnon, or Hotel Port 7 in Agios Nikolaos.
Luxury:  Galaxy Iraklio Hotel in Heraklion, Hotel OFF in Chania, Avli Lounge in Rethymnon, or Minos Beach Art Hotel in Agios Nikolaos.
Check more: Where to stay in Crete.
How to Avoid Painful Sun Exposure
Nothing puts a damper on a vacation faster than a nasty sunburn. They are painful, itchy, and they start to peel which can appear gross to some people.
Exposure to the sun is nearly unavoidable while traveling abroad, or even while vacationing in your home country unless your vacation happens to take place entirely underground which is highly unlikely.
Repeated sunburns, or even just long-term sun exposure can also damage the DNA of your skin cells.
This damage is caused by radiation emitted by the sun, known as ultraviolet or UV radiation, and is the leading cause of skin cancer.
These skin cancers are almost always non-fatal, though treating them can be a painful and expensive affair along with leaving lasting scars. Here are some ways to protect yourself from the sun when traveling.
Sun Hats
The best way to protect yourself from the rays of the sun is to prevent them from reaching you at all. This can be accomplished in many ways, though sun hats are the most popular. Here is a list of some of the best sun hats for travel.
Hllman offers great hats for both men and women, and their Super Wide Brim Sun Hat is no exception. Offering protection equivalent to SPF 50 sunscreen, this stylish hat both looks good and gets the job done. Colors range from dark grey to army green and khaki for men, while women can pick between pink and light blue. Some hats offered by Hllman even come with large rear flaps to help protect the neck from sun exposure more effectively. This is a great value range of hats.
SHEIN offers many stylish solutions to summer wear, and they have a wide selection of hats to choose from. Coming in two colors, black, and khaki, SHEIN's Wide Brim Sun Hat is a stylish option to use when protecting your face and neck from the harmful rays of the sun. It currently sits at 4.9/5 stars with over forty reviews.
Dorfman Pacific is an outdoor clothes retailer with a commitment to making high-quality products from the best materials. Their Soaker Hat with Mesh Sides is a fashionable head covering, complete with mesh sides ideal for the extra hot days on the island. This is not a cheap hat, but this price is justified though, by both the quality of the material, as well as the fashionable look it provides.
There are many hat options in the market, check this comparison chart to find the right hat for your travels:
Hat
How it looks like
Key features
Rating
Lanzom Women Wide Brim
– Panama – Fedora
– Roll up hat
– UPF50+
4.5/5
CHARM Casualbox
– Women's Sun Hat
– Organic Cotton
– Reversible
– Japanese Design
4.1/5
Muryobao
– Women's Ponytail Sun Hat
– UV Protection
– Foldable Mesh
– Wide Brim
4.6/5
Sunday Afternoons
– Sun Tripper Cap
– Folding brim for compact packing
– Water repellent
4.5/5
Coolibar UPF 50+ Man
– UPF 50+
– Crushable Ventilated Hat
– Sun Protective
4.5/5
Connectyle
– Toddler Sun Hat
– UPF 50+ sun protection
– Mesh sides
– Different sizes

4.8/5
John Deere
– Unisex
-Child
-Baseball Cap
4.7/5
Sunscreen
This is by far the most common method of protecting yourself from the sun's damaging UV radiation. There are innumerable brands of sunscreen, though the result is usually the same regardless of the brand you select.
Sunscreen works by taking the UV radiation contained within the sun's rays and converts that radiation into heat energy via a chemical reaction.
The new heat energy is then allowed to safely dissipate into your skin without any negative side effects. The active ingredient in most sunscreen is oxybenzone or avobenzone.
Sunscreen comes in numerous strength levels, known as SPF levels. SPF stands for sun protection factor, and the most common increments that SPF comes in are 15, 30, and 50.
SPF 50 is the most recommended, as anything beyond SPF 50 only offers a marginal increase in protection from the damaging rays of the sun.
If you expect to be out in the sun for an extended period, then SPF 50 is the best for you and should be reapplied hourly. When swimming or other water activities come into play, you should continue to reapply sunscreen on an hourly basis, as well as after drying off.
If you only expect to be outside for a limited amount of time, then you should still apply sunscreen. SPF 30 should suffice for limited sun exposure.
There are several brands I trust, and only those are the ones I recommend here. I used to wear SPF 20 but it's been at least 2 years that I've moved to SPF 50, especially after I had surgery, to protect my scars.
I don't get as tanned as I used to, but my skin looks healthier. Remember, even if you're traveling on a budget, do not save money when it comes to sunscreen.
Brand
SPF
Key features
Rating
Frezyderm
(This is the brand my dermatologist recommended and that I started using after surgery, I also use the lip sun protection from this brand)
50
– Sunscreen cream to powder
– For face with vitamin D
– 50ml
4.9/5
Neutrogena Beach Defense
70
– Water-resistant
– Oil-free lotion
– Fast-absorbing
– 6.7 oz. (198 ml).
4.8/5
Neutrogena Clear Face
55
– Liquid lotion for acne-prone skin
– Oil & fragrance-free, non-comedogenic
– Facial Sunscreen
– 3 fl. oz. (88 ml).
4.6/5
Neutrogena Age Shield
70 & 110
– Face lotion sunscreen
– Oil-free, non-comedogenic, moisturizing
– Prevents signs of aging
– 3 fl. oz. (88 ml).
4.7/5
Coppertone Sport
50
– Broad Spectrum SPF 50
– Unscented with vitamin E
– Multipack available
– 7 fl. oz (207 ml).
4.7/5
Coppertone Pure Simple Baby
50
– Sunscreen stick
– Water-resistant, pediatrician-recommended
-Enriched with Cocoa Butter
– 0.49 oz. (13.9 g).
4.6/5
Sunblock
While it might seem redundant to list both sunscreen and sunblock as separate items, the way they function and the ingredients within the two are quite different.
Sunblock works as a physical barrier against the rays of the sun, reflecting the radiation rather than changing it into heat.
The active ingredient in sunblock is either titanium oxide or zinc oxide depending on the brand, rather than the oxy/avobenzone of sunscreen.
The protection offered by sunblock is rated in SPF, just as with sunscreen. The level of protection between SPF 50 sunscreen, and SPF 50 sunblock is about the same. The choice between sunblock and sunscreen comes down to a few factors.
One is just texture preference, as sunscreen tends to be thin and oily, while sunblock tends to be a thicker liquid. Some people are also sensitive to the active ingredients in either sunscreen or sunblock, limiting their options for sun protection.
The most common form of irritation related to sunscreen or sunblock is a rash on the skin and uncomfortable itching. If you find that sunblock or sunscreen is causing you discomfort in this way, it would be wise to switch to a different product and speak with your doctor to find the root cause of the irritation.
Many forms of clothing, including sun hats, use a rating system that is different from the SPF system used by sunscreen and sunblock.
This protection rating is called UPF and is applied to clothing designed specifically to block the sun's harmful radiation from reaching the skin.
UPF 50 and SPF 50 are considered to have the same effectiveness, though relying solely on sun protective clothing is a poor idea, as even the widest brimmed sun hats cannot cover your entire body.
I do not use sunblock myself, but this is a brand that has great reviews in the market:
Sunglasses
Protecting your eyes from the sun is a little bit more complicated than simply lathering on a layer of sunblock or covering your head with a hat.
It is a common rule of thumb to not look directly at the sun, lest you risk permanently damaging your eyes, but even without looking directly at the sun, it can still cause damage and irritation to the delicate parts of your eyes.
Make sure to check the label of your sunglasses to see if they offer protection from UV radiation, as this will protect both your eyes themselves, as well as the delicate skin around them that you might have avoided when putting on sunscreen.
I've used a pair of polarized foldable Ray-Bans like this ones for ages and I won't change them for any reason. They have UV protection coating and are super practical when carrying a small bag.
Be Alert
Do your best to not remain out in the sun for too long, even if you have sunscreen. If you do foresee an extended time in the sun without sunscreen then you should cover yourself with long sleeves, and a wide-brimmed hat.
If you are relaxing on the beach, try to avoid falling asleep unless you are under reliable shade, as you might end up burning yourself quite severely if you nap for a couple of hours as the sun beats down on you.
Be cognizant of both your supplies and your surroundings and you should be alright.
---
Are you ready for the sun this summer?
Let me know in the comments below!
---
Travel Plans for Greece?
More Resources to Organize Your Trip!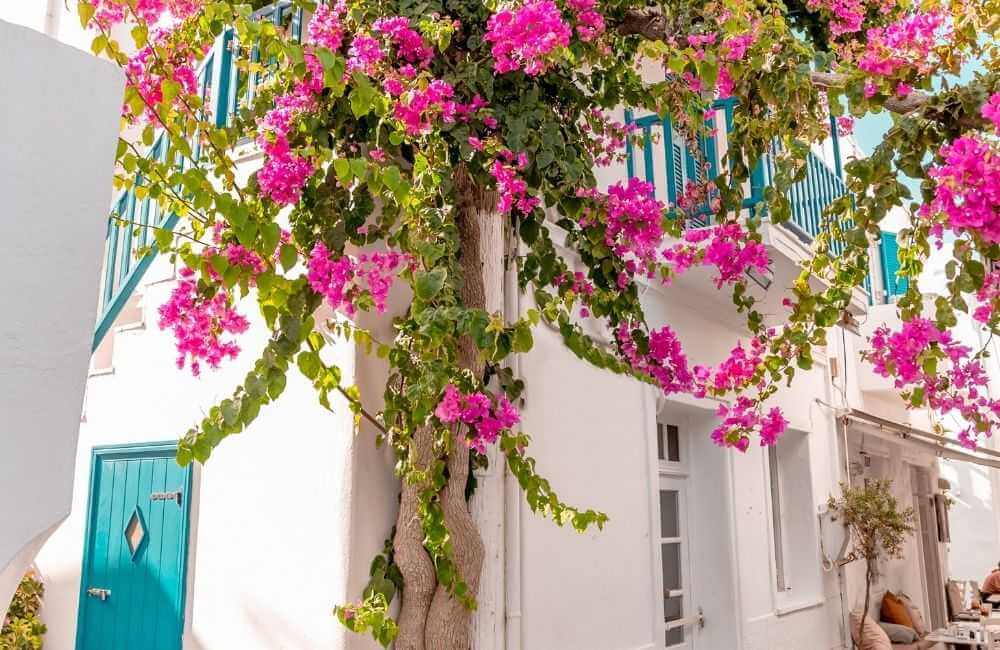 Start by heading right to my Greece travel guide for in-depth details you need to know about Greece. You can also check my post to plan a trip to Greece with children!
Get in touch if you need extra help to plan your trip. If you want to tour West Crete, check my guide. Want more? Join my Private Facebook Group to connect with like-minded travelers who love Crete as much as you do!
Make Sure You've Got Everything For a Hassle-Free Vacation!
Without my Osprey backpack, I never move around the islands…it's a sturdy but light travel partner I just love. For short trips, I carry this crossbody bag. If I drive, I pack my Nikon D7200 and a good travel guide! Lonely Planet's Best of Greece & the Greek Islands.
When it comes to plane tickets, compare prices with a powerful search engine. However, nothing beats traveling by sea in Greece. With Ferry Hopper, you can book in advance at the lowest price.
For accommodation, I use Booking.com.
Traveling to remote places is easier with Discover Cars. Other times, I join organized tours with GetYourGuide, which features anything from cooking lessons to airport transfer!
COMING TO CRETE SOON?
Get in touch and let me know!
Read more:
10 Great books to carry when you travel
Top things to do in Matala, Crete
Genius itinerary to spend 3 great days in Athens
How to spend one fabulous week in Morocco
Over 30 beautiful coffee table travel books
Pin These Insanely Useful Tips to Be Protect Yourself from the Sun for Your Next Adventures!
About the author:
Catalin Geangos is the Founder and Editor of TravelTrained and a travel blogger who mainly focuses on nightlife, pub crawls, and party experiences while traveling in Southeast Asia.
---
You might also want to read:
---