Greece is a stunning country with kind, welcoming locals, an intriguing past, stunning landscapes, and a bounty of beautiful islands. Greece's amazing history, culture, and natural landscapes explain why the country attracts over 30 million tourists annually. Before you visit Greece, you should familiarize yourself with Greek culture and social norms.
---
Disclaimer: Posts include affiliate links to products or services. I might earn a commission if you make a purchase, at no extra cost to you.
---
Last-minute plans for Greece?
Get there: Use Ferryhopper to book your tickets.
Stay: Find accommodation deals on Booking.com.
Move around: Compare car rental prices with Discover Cars.
Tours: Visit popular places with GetYourGuide.
Read more: Pack the Lonely Planet Guide to Greece.
Getting Ready to Visit Greece?
Matters such as how much to tip, whether or not to rent a car, and when to go are some of the details I will discuss throughout this post. So read on to ensure you are prepared for your amazing vacation to Greece.
Consider Island Time
Whether you're on a Greek island or the mainland, you can expect everyone to be in a laid-back mood. That is to say, your expectations for timing may not be met.
The restaurant may not open exactly when the sign says it will, your cab may be a few minutes late, and the boat may not show up for an entire day…
The best way to deal with this way of thinking is to just let things happen as they will. Your transportation won't get there any faster if you worry about when it will arrive.
Who can say? Maybe your delays will lead to an adventure you didn't plan for.
Stores Close on Sundays
In the same way as island time, make sure you know ahead of time when the places you want to visit are open. There's a good chance that they won't always be open when you think they will be.
First of all, almost everything is closed in Greece on Sundays, except in super touristic places and during the peak of the high season, of course.
If you visit small villages, or in less popular months, remember that n Mondays and Wednesdays, many shops also shut down in the early afternoon. When planning your trip, don't forget to take these times into account.
Haggling is Expected
In many countries, including the US, the cost of an item is decided from the start. But one of the most crucial things to understand before visiting Greece is that haggling is commonplace there.
So it's well worth learning how to do it to get the best prices to get home as many souvenirs as you can!
Knowing when to negotiate for a better price versus when not to is crucial. It's actually quite easy to tell when you can haggle.
There will always be someone trying to sell you something as soon as you enter a store. If they expect you to pay the full price, that's the price they'll give. If they're willing to make a deal, they'll tell you the price and then offer a lower one if you buy it there and then (or something similar).
This is your signal to make a counteroffer.
When it comes to the actual practice of negotiating, lowball offers are encouraged. Most likely, you'll settle on a number somewhere in the middle.
For example, if your initial offer was 50 percent of the asking amount, you might wind up paying 75 percent.
Finally, if you don't agree with the cost, you're free to leave. In fact, if you do, the other party is more likely to resume bargaining with you, this time with more favorable terms.
Cash is King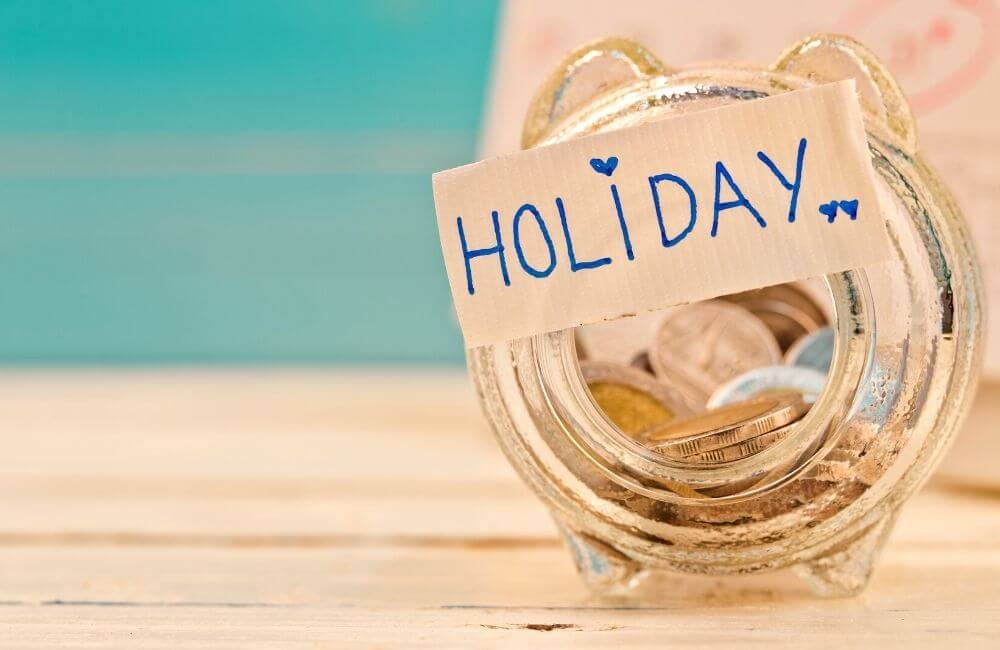 While the rest of Europe has moved to use plastic, life in Greece is still based primarily on cash on some islands. You can learn more about money and budgeting your trip here.
Considering our last argument, that haggling is expected, it seems obvious that cash is preferred because it would be cumbersome to put multiple prices into the cash register based on the customer's bargaining abilities.
In large urban areas, you can almost always find an ATM if you find yourself in need of cash.
Some Areas are not Wheelchair Accessible
You can get a pretty good idea of how accessible Greece is for people with disabilities by watching any movie that takes place there. To forewarn: it's not.
The little islands have hundreds of steps between each location, and the city itself isn't designed with the disabled in mind.
If you or your travel companion has a disability, it's wise to confirm in advance that your lodgings and modes of transportation are accessible.
If at all possible, make your reservations as far in advance as possible, as the limited number of establishments that offer accessible services tend to fill up quickly.
Greece is a Super-Friendly Place
Even though Greece isn't the best place for people with disabilities, the Greek people are still very friendly. You'll always feel like someone is looking out for you.
In fact, if you make friends with a local, they'll probably feed you a lot of tasty food and give you a lot of shots of ouzo, which is a popular local drink (think of tsikoudia in Crete!)
Try Learning a Little Greek
A little bit of the Greek language is one of the most important things to know before going to Greece. People everywhere in the world love it when you speak a little bit of their language.
The same is true in Greece. It shows you took the time to find out about them and their culture. No one expects you to be fluent in Greek, but knowing a few phrases won't hurt.
You'll Want A Camera
Everywhere you turn in Greece, no matter whether you're on the mainland or one of the many islands, there is a picture-perfect image for you to enjoy.
Although we don't recommend walking around with a camera or smartphone permanently attached to your face, looking out through a viewfinder (because you'll miss a lot that way), it is a good idea to take some kind of camera with you.
Chances are that you'll want to remember the views for as long as possible, and you'll see things in Greece you'll never find anywhere else.
You'll take far more snaps than you realize, so it's well worth looking into the best ways to clean up your laptop to ensure you can keep them all due to having enough space.
Tipping is Optional
Every country has its own rules about how to tip, and it can be hard to keep up. In Greece, giving a tip is not required.
However, it is always nice to leave a tip when you can, especially if the food and service were great and you have the money.
A good general rule of thumb is to tip about five to 10 percent at a restaurant. But check the receipt to make sure that a service charge hasn't already been added to the bill. If that's the case, there's no need to tip.
Are you getting ready to visit Greece?
Let me know in the comments below!
You might also want to read these articles:
Sublime Things to Do in Patmos, Greece
Perfect Things to Do in Aegina, Greece
The Most Amazing Beaches in Sifnos Island
Relaxing things to do on Lipsi island
Family Holidays in Greece: The Best Places to Visit with Kids
Getting Ready to Visit Greece? Pin this Guide and Read it Later!
About the author of this blog: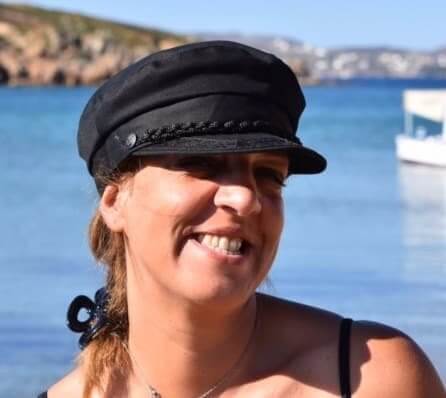 Gabi has been living in Crete for the last five years. On the island, she juggles being a solo mom, hosting culinary tours in summer, translating, and freelance writing.
She's written for Greek Reporter, published several travel guides about Greece, and had more glasses of frappe than any regular person would be able to handle.
COMING TO CRETE SOON?
Get in touch and let me know!