You're wondering how to get from Heraklion to Naxos… right? Can't you decide between a ferry and a flight? Either way, you're at the right spot.
Read on to discover the most efficient and cost-effective way to get from Heraklion to Naxos. Plus, get ready for lots of tips that will help a ton.
---
Disclaimer: Posts include affiliate links to products or services. I might earn a commission if you make a purchase.
---
How to Get from Heraklion to Naxos, A Comprehensive Guide
Let's discover how to get from Heraklion to Naxos…
What's the Best Way to Get from Heraklion to Naxos?
Without second thoughts, the ferry is the quickest and most comfortable way to reach Naxos within a few hours from Heraklion.
Heraklion to Naxos Ferry: How Many Ferry Crossings Are There From Heraklion to Naxos?
Although the number can vary monthly, expect at least one daily ferry from Heraklion to Naxos during summer.
But don't be surprised if five or more connections happen in a single day. After all, it's just a matter of demand and supply.
It's no coincidence there are few to no direct ferries from Heraklion to Naxos during winter.
The bottom line? You need to check in advance when the ferries are scheduled but don't worry too much if you travel during the busier summer months.
What Time is the Ferry from Heraklion to Naxos?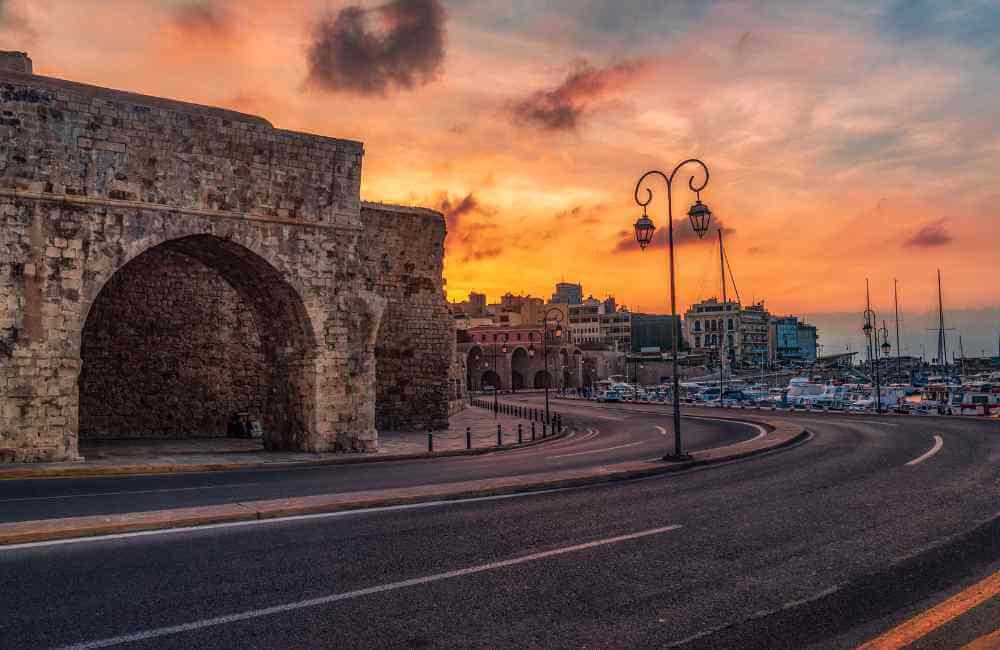 Usually, one daily ferry departs from Heraklion between 8 am to 9.30 am and reaches Naxos after midday.
However, you can't know for sure until you check with the ferry operators.
My advice? Search Ferryhopper online for your preferred date, and you'll see all the scheduled crossings. Be aware, though.
⛴️ Check out ferry ticket fees and schedules
If you check too early, you may not see all the actual ferry lines that will happen that day. I'd recommend looking two to three months in advance to be safe.
Is the Ferry from Heraklion to Naxos Direct, or Are There Stops?
It depends. Most of the time, the ferry from Heraklion passes through Santorini and Ios before it reaches Naxos. Even if that's the case, don't worry about time.
The ferry stays at every port for between two to five minutes! Yes, you heard that right! People hop off from one gate and hop on from another. Same with cars. It's pretty efficient.
Worst-case scenario, the in-between stops may add 15 to 30 minutes to your traveling time.
Plus, they allow you to take a quick look at other islands! I recommend getting at the windows or viewpoints of the ferry to capture Santorini and Ios with your camera.
Who knows, they could be your next beach getaway destination in Greece!
How Long is the Ferry Ride from Heraklion to Naxos?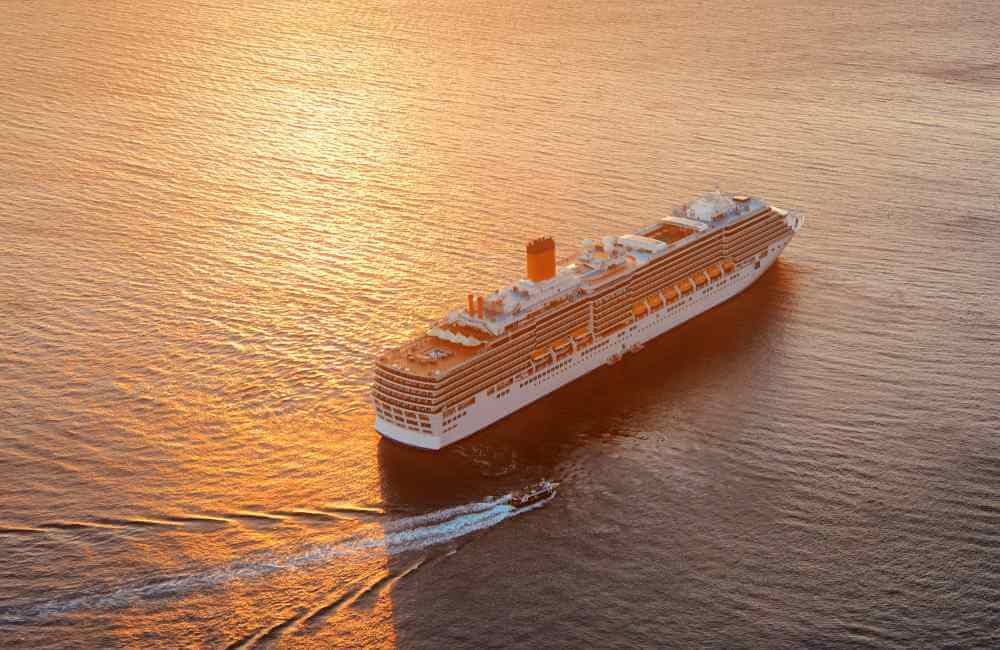 Expect to cover the 106 miles between Heraklion and Naxos in about 3.5 to 4 hours.
For example, if your regular ferry leaves Heraklion at 8 am, you will be in Naxos around 11.55 am, for a total of 3 hours and 45 minutes.
And if you're wondering, the same ferry will reach Santorini by 10.10 am and Ios by 11.00 am.
Still, the times may vary, especially if the weather is a bit rougher than usual. After all, the Cyclades are known for their strong winds. But don't worry about the crossing at all; the ferries are giant in size!
Finally, if you're lucky enough to catch a direct ferry from Heraklion to Naxos, it will all be over in under 3 hours and 30 minutes!
Those high-speed vessels can get through the waves so fast. And in case you often suffer from seasickness, pack some aspirin or anti-nausea pills; you never know when they'll save the day.
Which Ferry Companies Operate from Heraklion to Naxos?
Three ferry operators serve the Heraklion to Naxos line. Golden Star and Seajets Ferries each have at least one trip from Heraklion to Naxos every day in the summer months.
Minoan Lines is another company with about one connection every week.
Remember, we are talking about summer here; winter is another story. If you find one or two crossings per week in January, consider yourself lucky.
Many locals have to take a ferry connection through Piraeus or fly through Athens. More on that soon. Now we need to ask the question that has been burning you for a while.
How Much is the Ferry Ride from Heraklion to Naxos?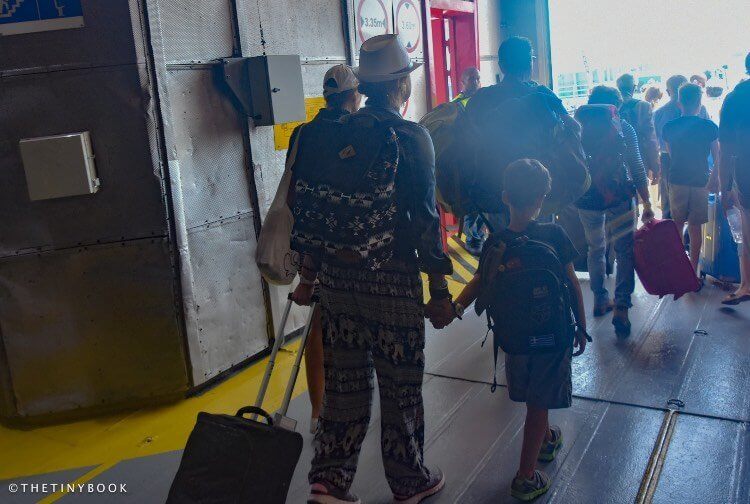 Again, the ticket prices can vary but expect to pay anything between €72 to €105 per adult for a one-way trip. Still, every ferry company has its own pricing and offers.
You can periodically check for discounts, but they don't come as often, so don't rely on them.
I recommend booking a few months in advance and getting a regular seat type. They are comfortable enough, and you don't pay any premium for the nicer seats.
If you insist on spending more, I urge you to try the 2-person cabins you can find in some ferries.
Especially if you are a couple, you'll love the privacy and comfort they give! Although bunk beds, nothing stops you from sleeping in the same bed if you want.
And don't worry about falling asleep since sailors will alert you in time. Surprisingly, it won't cost a lot more than if you had two single tickets.
If you want to bring your car from Heraklion to Naxos, it will be about €150 for one way, including the driver. Other passengers would need to pay extra.
Note, however, that few ferries have no option for vehicles on board, so remember to check beforehand.
As for children's fares, they can get a 50% discount if they are between the ages of 5 and 9. And if they are below that, they can travel for free!
Same with pets, although you must specify upon booking that you bring a furry companion on board. They need to make arrangements for you.
How Should you Book the Ferry from Heraklion to Naxos?
If you want peace of mind for your travels, I suggest you book the ferry online. Feeryhopper is my preferred booking method since they access all the major ferry companies' databases in Greece.
And make sure to book at least two months in advance to ensure availability.
If you want the best price, you are better off waiting until you are in Crete. You can go to the individual ferry company offices and book directly with them. They may even have some discounts if you are lucky.
I recommend such spontaneity only if your schedule is loose and you don't have a fixed date to arrive at Naxos. Specific ferries may be fully booked weeks in advance, but you will always find an opening at another time or date.
Can I Fly from Heraklion to Naxos?
Well, technically, you could, but it won't be a direct flight. You will head to Athens and catch another flight to Naxos using Sky Express or Aegean Airlines.
The total traveling time can be anything between 2 hours and 4 hours, including layover.
Add the time you need to get to the airport and pass security, and you understand why planes do not really work if you want to get from Heraklion to Naxos.
The ferry can take you there faster and at a better price too! The plane tickets start from €100 if you book early and can go to several hundred depending on the season and time of booking.
✈️ Search for cheap flights with CheapOAir.
Unless you suffer from seasickness, you are better off using a ferry to get from Heraklion to Naxos. But no matter how you reach the island, prepare to be amazed by its wonders and natural beauty.
And if you're still unsure what to do in Naxos, here are some great activities on the island. Are you traveling from Heraklion to Naxos this summer?
Read more about Crete
🛌 Suggested Accommodation in Naxos
📍 Top-rated tours in Naxos
Written by Dimitrios Tsevremes
Passionate about travel, spirituality, and sports, I have lived in 5 countries and traveled to more places than I have counted. Writing, for me, is a way to express myself and my creativity. Whether I write for my blog or a freelancing gig, I always fall in love with the process and often lose my sense of time. If you want, you can check out more about me and my work here.
Pin it! How to Get from Heraklion to Naxos
---
You might also want to read these posts about Crete's regions:
---
About my blog: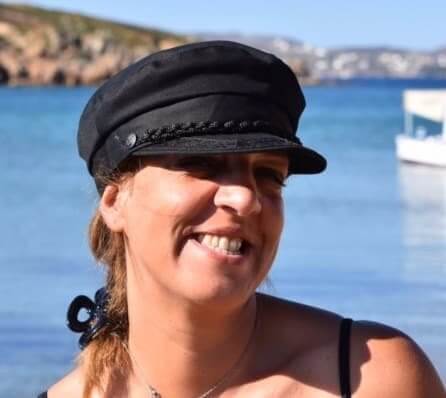 I moved to Crete in 2016. During these years, I learned much about the island.
In Crete, I juggle being a solo mom, hosting culinary tours, and writing for several travel media.
I've written for Greek Reporter, published travel guides about Greece, co-authored DK Eyewitness Top 10 Crete, and had more glasses of frappe than any regular person could ever handle.