Stunning Turkey is a country not only known for its rich history and vibrant culture but also for its breathtaking summer destinations. From the bustling city of Istanbul to the idyllic beaches of Antalya and the surreal landscapes of Cappadocia, Turkey offers a diverse range of options for summer travelers.
So, whether you are seeking ancient ruins, golden beaches, or vibrant nightlife, here you can find the best summer destinations in Turkey for an unforgettable vacation in this fascinating country.
---
Disclaimer: Posts include affiliate links to products or services. I might earn a commission if you make a purchase at no extra cost.
---
Best Summer Destinations in Turkey
RESOURCES TO PLAN YOUR TRIP TO TURKEY!
Book your flight: I use Skyscanner to compare prices before booking a plane ticket.
Explore Turkey by Ferry: Ferryhopper has the best ferry ticket deals in the Mediterranean.
Book your accommodation: I've tried many different platforms for accommodation, but none of them beats the advantages of Booking.com.
Book your car: The best way to find an affordable car to rent is to use a powerful search engine that compares all the rental companies in the market. I use Discover Cars.
Book your tours: Live unforgettable adventures and cultural experiences with Get Your Guide. For instance, you can visit Hagia Sofia, discover the Basilica Cistern, take a day trip to Cappadocia, or enjoy a magic Bosphorus cruise at sunset.
Don't forget travel insurance: Things can go wrong at times, but travel insurance will protect you against illness, injury, theft, and cancellations. I recommend Safety Wing for peace of mind.
Are you planning to discover the best of Turkey this summer? Read on to find out exactly where to go!
Istanbul
Istanbul, the enchanting metropolis that straddles Europe and Asia, is a must-visit summer destination in Turkey, offering a captivating blend of rich history, vibrant culture, and stunning architecture.
Start your exploration at the iconic Hagia Sophia, an architectural marvel that dates back to the Byzantine Empire.
>> This is the best-rated, small-group tour of Hagia Sophia, including access to the Blue Mosque.
Then wander through the historic district of Sultanahmet, where you can marvel at the intricate tile work of the Blue Mosque and explore the grandeur of Topkapi Palace.
Then, enjoy Istanbul's lively street cafes, outdoor markets, and bustling bazaars in the vibrant neighborhoods of Beyoğlu and Karaköy that offer a trendy and artistic ambiance.
Also, don't miss the chance to take a leisurely cruise along the Bosphorus Strait, where you can enjoy panoramic views of the city's skyline and witness the stunning contrast of the European and Asian shores.
For a taste of authentic Turkish cuisine, indulge in the culinary delights of Istanbul's vibrant food scene. From traditional kebabs to mouthwatering seafood, the city offers various flavors to satisfy every palate.
However, if you want to beat the summer heat, escape to the Princes' Islands, a short ferry ride away from the bustling city.
These car-free islands provide a peaceful retreat with charming old mansions (such as Leon Trotsky's former home), lush forests, and pristine beaches. Click here to get Round-Trip Ferry Tickets to the Princes' Islands.
Top-Rated Accommodation in Istanbul:
Antalya
Antalya, known as the "Turkish Riviera," is a spectacular summer destination offering a blissful mix of pristine beaches, stunning landscapes, and rich cultural heritage.
The city has abundant golden sandy beaches like the popular Konyaalti and Lara beaches and secluded spots like Kaputaş and Patara with crystal-clear waters, making it a paradise for sunseekers and water enthusiasts.
Beyond its natural beauty, Antalya is a treasure trove of historical sites and ancient ruins.
Explore the well-preserved Hadrian's Gate, discover the ancient Roman city of Perge, and marvel at the impressive Aspendos Theater, one of the best-preserved Roman theaters in the world.
With its narrow streets, Ottoman-era houses, and charming cafes and restaurants, Antalya's Old Town, Kaleiçi, is a true gem you don't want to miss.
For adventure seekers, Antalya offers thrilling activities such as paragliding over stunning coastal cliffs or trekking in the nearby Taurus Mountains.
So, explore the Düden Waterfalls, cascading into the Mediterranean Sea, or take a boat tour to the stunningly beautiful Kekova Island.
Additionally, Antalya boasts a vibrant nightlife scene, with many bars, clubs, and beachfront venues where you can dance the night away or enjoy laid-back evenings by the sea.
Top-Rated Accommodation in Antalya:
Top-Rated Activities in Antalya:
Bodrum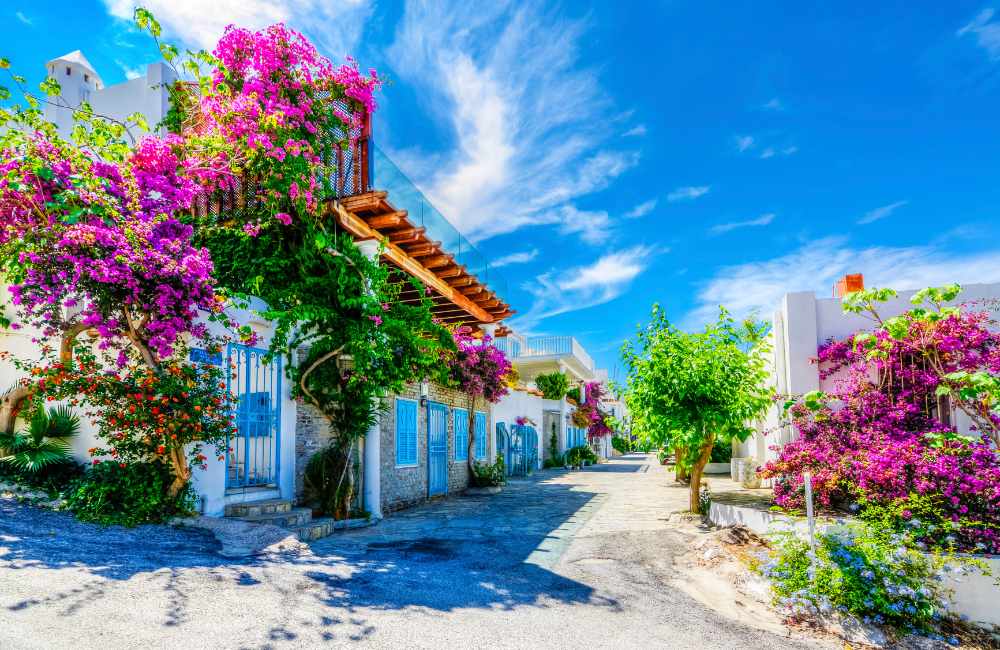 Nestled along the breathtaking Aegean coast, Bodrum is a charming resort town offering a perfect blend of natural beauty, historical sights, and lively entertainment options.
Explore the imposing Bodrum Castle, a medieval fortress housing the Museum of Underwater Archaeology with magnificent views of the surrounding area.
Next up, stroll through the old town's narrow streets with whitewashed houses and visit the picturesque boutiques selling beautiful handmade crafts.
For beach lovers, Bodrum boasts an array of stunning sandy beaches. Whether relaxing on the famous Bardakci Beach or seeking tranquility in quieter coves like Bitez or Gumusluk, you'll be treated to crystal-clear waters and a backdrop of lush green hills.
Dive enthusiasts can explore the underwater wonders through scuba diving excursions, discovering ancient shipwrecks and vibrant marine life.
Furthermore, Bodrum's vibrant nightlife is renowned, with numerous bars, clubs, and beachfront venues offering live music, DJ sets, and lively parties that last well into the early hours.
Additionally, the beach clubs along the coast, with their sun loungers, music, and refreshing cocktails, create a lively atmosphere and make for unforgettable nights out.
Lastly, to enrich your experience, take a boat trip around the Bodrum Peninsula. Discover hidden coves, swim in secluded bays, and enjoy freshly caught seafood from local fishermen.
Cappadocia
Cappadocia, a unique and otherworldly region in central Turkey, is a summer destination that will take your breath away.
Known for its incredible rock formations, called fairy chimneys, and ancient cave dwellings, Cappadocia offers a surreal and enchanting experience.
One of the best ways to explore the region is by taking a hot air balloon ride at sunrise, where you can witness the stunning landscapes from above and capture unforgettable moments.
Aside from the mesmerizing balloon rides, Cappadocia is home to numerous underground cities, decorated rock-cut churches, and monastic complexes.
Explore the UNESCO World Heritage-listed Goreme Open Air Museum, where you can marvel at the fascinating rock-hewn churches and vibrant frescoes.
Embark on a hiking or horseback riding adventure through the Rose Valley and Love Valley, where you can admire the surrounding landscapes' unique rock formations and stunning vistas.
Take a guided tour of the fascinating underground cities, such as Kaymakli and Derinkuyu, and discover the intricate tunnel systems and hidden chambers.
End your day by enjoying a traditional Turkish meal in one of the charming local restaurants, and be sure to sample some of the famous local wines produced in the region.
Hot Air Balloon Rides in Cappadocia:
Hotels with Stunning Roof-Top Views in Cappadocia:
Pamukkale
Pamukkale, meaning "cotton castle" in Turkish, is a natural wonder and one of the best summer destinations in Turkey, featuring a series of white terraces made of travertine, formed by the flowing mineral-rich thermal waters over thousands of years.
Visitors can walk along the terraces, enjoying the unique sensation of walking on cotton-like formations.
The thermal waters are a treat for the eyes and offer a relaxing bathing experience. So, dip in the warm, mineral-rich pools and let the healing waters rejuvenate your body and mind.
Additionally, adjacent to Pamukkale is the ancient city of Hierapolis, a UNESCO World Heritage Site.
So, be sure to explore the well-preserved ruins, including a grand theater, ancient baths, and a necropolis, as well as the Hierapolis Archaeology Museum, to learn more about the history of this fascinating site.
For the adventurous souls, Pamukkale offers opportunities for paragliding, exploring nearby hiking trails, or even taking a hot air balloon ride over the stunning landscapes.
Top-Rated Accommodation in Pamukkale:
Top-Rated Day Trips to Pamukkale:
Alaçatı
Alaçatı, a charming town on the western coast of Turkey, is a hidden gem and an ideal summer destination in Turkey for those seeking a laid-back and picturesque getaway.
Famous for its traditional stone houses, narrow cobblestone streets, and historical windmills, Alaçatı exudes a unique ambiance that transports visitors back in time.
Furthermore, Alaçatı is known as one of the world's best windsurfing and kitesurfing spots, thanks to its ideal wind conditions and crystal-clear waters.
Whether you're a beginner or an experienced surfer, you can take advantage of the excellent facilities offered by surfing schools and enjoy thrilling water sports amidst the stunning backdrop of the Aegean Sea.
Besides windsurfing, the beautiful golden sand beaches near Alaçatı, such as Ilica Beach and Alanya Beach, are ideal for sunbathing, swimming, and relaxing.
Also, many of these beaches offer beach clubs and beachside restaurants where you can indulge in delicious meals while taking in panoramic sea views.
Top-Rated Accommodation in Alaçatı:
Fethiye
Fethiye, nestled on Turkey's turquoise coast, is an idyllic summer destination that offers a perfect blend of stunning landscapes, ancient ruins, and vibrant culture.
Surrounded by dramatic mountains, crystal-clear waters, and vibrant green forests, Fethiye has a picturesque setting for sunseekers and nature enthusiasts.
Indulge in the breathtaking beauty of Oludeniz, a postcard-worthy beach renowned for its azure waters and golden sands, and take a boat trip to the mesmerizing Butterfly Valley, a hidden gem nestled between steep cliffs, where you can relax, swim, and witness the enchanting butterflies that give the area its name.
If you're a history buff, don't forget to explore the ancient Lycian ruins scattered throughout the region, such as the remarkable rock tombs of Amyntas and the well-preserved ancient city of Tlos.
For adventure seekers, Fethiye offers exhilarating activities like paragliding from the nearby Mount Babadag or embarking on a thrilling jeep safari to explore the remote and rugged countryside.
Additionally, visit the bustling Fethiye market, where you can immerse yourself in the vibrant atmosphere, sample local produce, and shop for unique souvenirs.
Fethiye's charming old town, with its narrow streets, traditional buildings, and lively waterfront promenade for a leisurely stroll or a meal at one of the numerous authentic Turkish restaurants.
Top-Rated Accommodation in Fethiye:
Top-Reviewed Tours in Fethiye:
Turkey is a country that truly has it all when it comes to summer destinations.
From exploring historical sites to basking in the sun on pristine beaches, experiencing thrilling outdoor activities, and immersing yourself in vibrant markets and lively nightlife, Turkey offers diverse experiences that will make your summer vacation unforgettable.
Read more about Turkey
Pin this Guide to Turkey's Best Summer Destinations!
About my blog: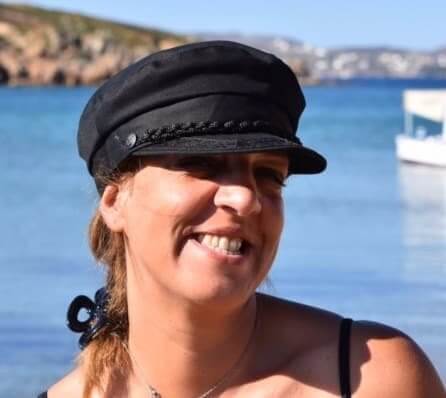 I moved to Crete in 2016. During these years, I learned much about the island.
In Crete, I juggle being a solo mom, hosting culinary tours, and writing for several travel blogs.
I've written for Greek Reporter, published travel guides about Greece, and had more glasses of frappe than any regular person could ever handle.