Croatia offers the perfect destination for a relaxing vacation; with its stunning beaches, the gorgeous historic walled city of Dubrovnik, and even some other surprises. Did you know that Croatia is also home to an iconic breed of dog called Dalmatians? Not only that – there's a lot more to know about the country and here we bring all the details you need to keep in mind when getting ready to visit Croatia in Summer!
---
Disclaimer: Posts include affiliate links to products or services. I might earn a commission if you make a purchase, at no extra cost.
---
Collaboration post
Croatia in Summer: Where to Go and What to Do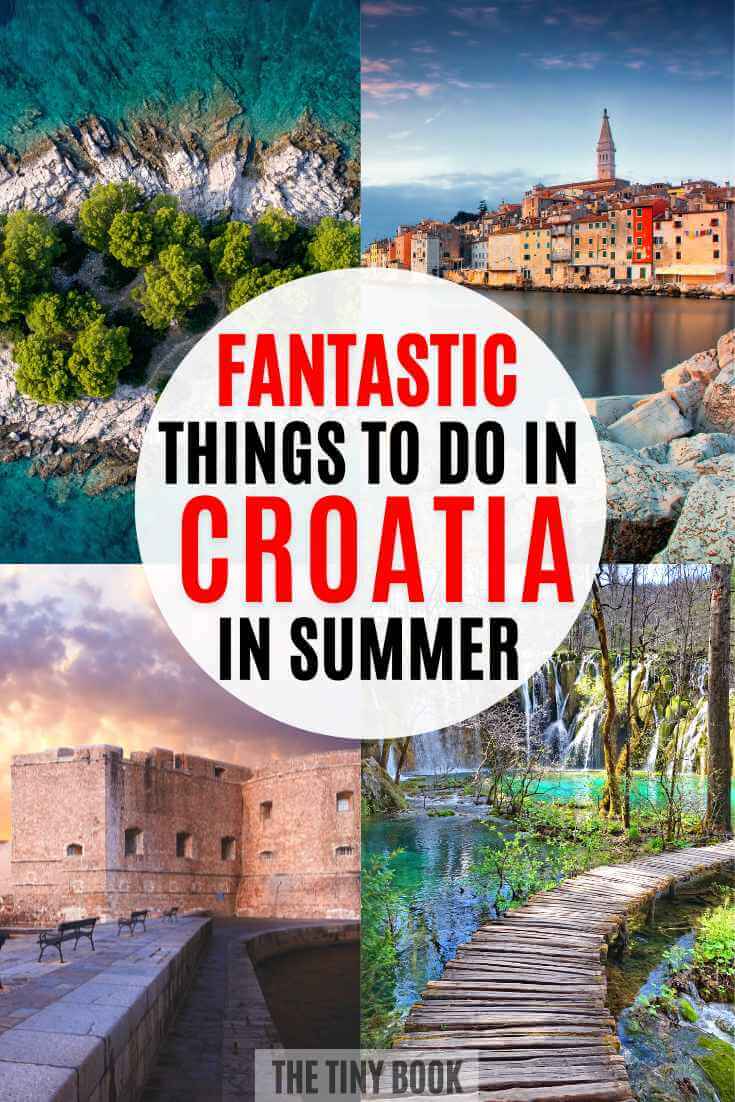 Before you Go…
Get Ready for Croatia!
RESOURCES TO PLAN YOUR TRIP TO CROATIA!
Book your flight: I use Skyscanner to compare prices before booking a plane ticket.
Book your accommodation: I've tried many different platforms for accommodation, but none of them beats the advantages of Booking.com.
Book your car: The best way to find an affordable car to rent is to use a powerful search engine that compares all the rental companies in the market. I use Discover Cars.
Book your tours: Live unforgettable adventures and cultural experiences with Get Your Guide. For instance, you can discover Trogir and the Blue Lagoon, check out the Plitvice Lakes and Rastoke, take a day trip to Montenegro, or enjoy a walking tour in the Old Town of Dubrovnik
Don't forget travel insurance: Things can go wrong at times, but travel insurance will protect you against illness, injury, theft, and cancellations. I recommend Safety Wing for peace of mind.
Weather in Croatia In Summer
During the summer months of July and August, beautiful weather blankets Croatia's coastal regions with blissful temperatures ranging from 26 to 30°C.
Visitors can take advantage of perfect swimming conditions while they explore beachside towns like Hvar Island, Split, Korčula Island, or Dubrovnik which enjoy plenty of sunshine throughout the peak season.
Meanwhile at higher altitudes continental and mountain regions experience more temperate climates between 22 to 20°C respectively.
Things to Know Before Visiting Croatia
When traveling to this stunning Balkan country, there's no need for Euro panic! You can use euros or cards in most places.
Not only will this make your life easier when out sightseeing but you'll be focusing on its fascinating culture with no stress!
Why You Should Visit Croatia in Summer?
Croatia's crystal-clear beaches are truly a sight to behold – shimmering sapphire waters set the backdrop for an incredible vacation getaway.
Summer is said to be the ideal time of year too, with perfect temperatures allowing all kinds of outdoor activities and exploration opportunities.
Whether you're looking for amazing photographs or memories that will last years, this Croatian paradise should definitely be at the top of your must-visit list!
When planning a trip to any country in the world, the traveler must take care of personal safety. One of the easiest ways is to use a VPN protector. The VPN extension allows the user to hide his Internet History from any third parties.
Traffic encryption will not allow you to study your WiFi history, even if you connect to a public WiFi network. VeePN is a necessary protection measure for all travelers, and every year this inapplicable truth becomes more and more obvious. Don't try your luck on your trips, increase your security with a VPN instead.
Festivals and Events in Croatia during Summer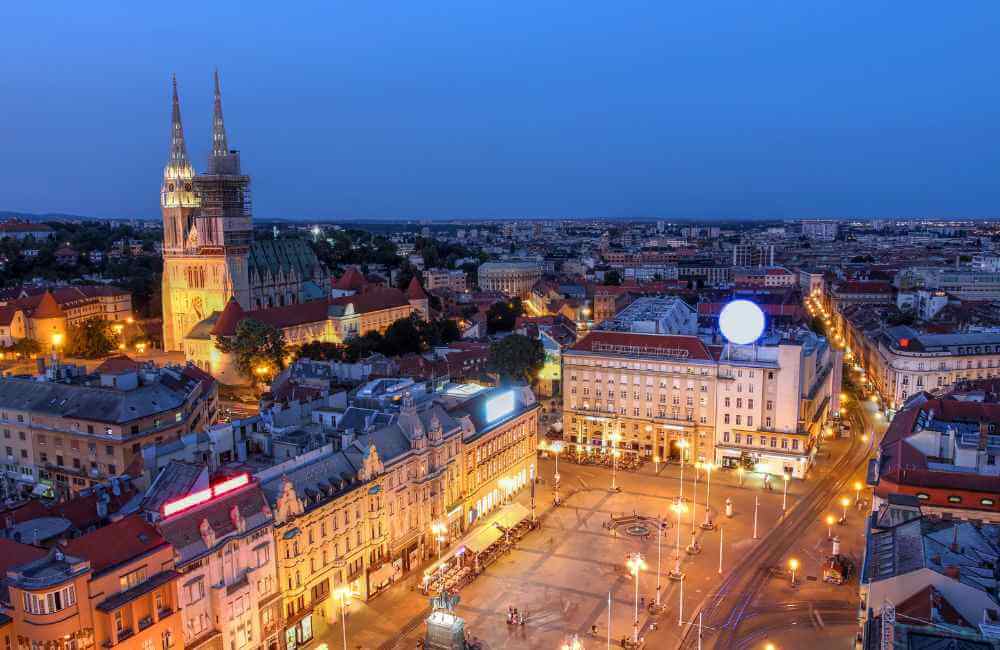 Croatia's cities come alive in the summertime with a diverse array of festivities that showcase its celebrated culture and past.
Whether you want to experience traditional dance, listen to contemporary music, discover history, or explore local art, there's something for everyone!
From Modern Music Festivals in Zagreb to Dream Concerts at the Garden Festival on Novalja Island – plan your vacation today and get ready for an unforgettable journey into Croatian cultural heritage.
Zadar hosts its popular film fest filled with independent cinema from all over the world.
Outdoor arenas set up for Pula's festivities will immerse you in unique performances & artistry.
If sports are more your thing, Pag Town offers amazing athletic events to catch some of the best athletes competing worldwide.
The MoDem Festival at Plitvice Lake. Come out to enjoy thrilling electronic tunes from top DJs.
The Makarska Jazz Festival on the Makarska Riviera will allow you to enjoy soothing jazz melodies from around the globe.
5 Places to Visit in Croatia This Summer
Here are 5 key destinations for tourists in Croatia that I believe you should not miss…
Dubrovnik
Dubrovnik is known and adored around the world as one of Croatia's premier cities. Showcased in thousands of Instagram photos, it practically screams azure oceans, picturesque terracotta rooftops, and captivating charm!
However, due to its immense popularity during summertime – when accommodation rates are at a peak with tours nearly always sold out – tourists should plan ahead for three days exploring this Croatian gem using our guide for ultimate efficiency.
Fans will love visiting this city as many scenes from Game of Thrones were filmed here! Experience your own fantasy by taking part in special 'Game Of Thrones' tours around Westeros sites located throughout the land.
Best Game of Thrones tours:
Zagreb
Zagreb, the capital of Croatia, is a place where the past and the present come together.
With 17 districts filled with museums, galleries, and theatres as well as vibrant festivals year-round – there's something for everyone to enjoy during their visit!
Its modern European style offers tourists an interesting mix of old traditions from Communist Area days and its experiences of war in the 90s.
This travel guide will provide all the information you need to make your vacation planning easy – so why not explore magical Zagreb today?
Split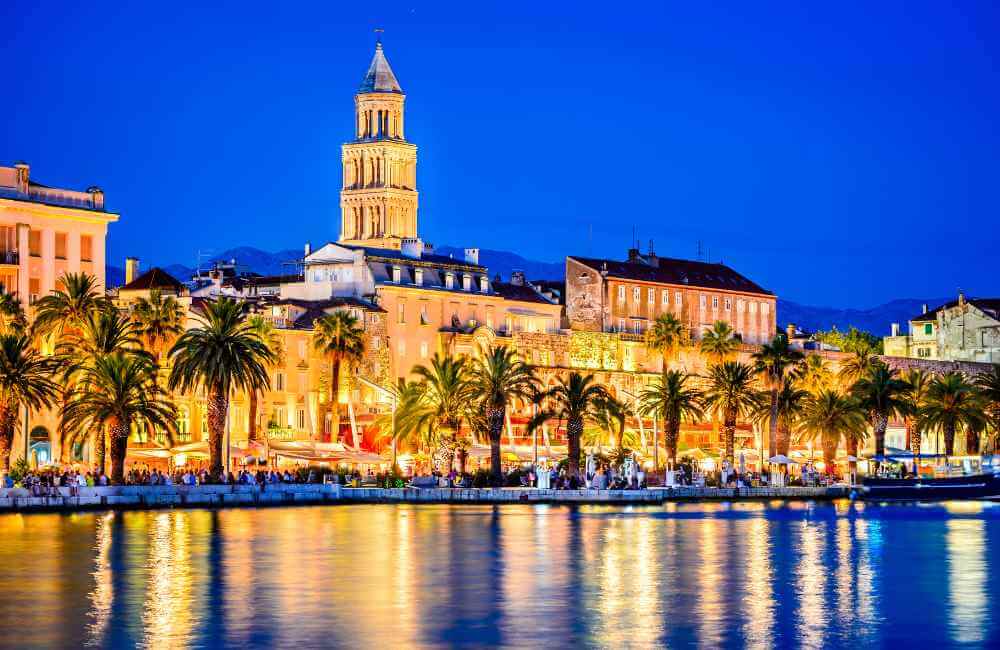 Split is a vibrant, coastal city located in Croatia's Central Dalmatia region. The historic Old Town area surrounding Diocletian's Palace remains one of the best-preserved Roman archaeological sites in existence and also serves as a UNESCO World Heritage Site.
Beyond alluring nightlife options that attract young people year after year, there are plenty of nature-based day trips available.
Hvar Island is our top recommendation for those wishing to explore unspoiled beauty – while your stay can be further enriched with an amazing itinerary crafted especially for tourists looking to get maximum exposure from this Mediterranean paradise.
Come spend some time here; you're sure not to leave disappointed!
Trogir
Located near the ancient port Split, Trogir is a hidden gem in Croatia that certainly deserves to be discovered.
Its UNESCO World Heritage status and old-town charm made us add it as an unforgettable stop on our two-week itinerary around this stunning coastal land – and what blissful memories we collected!
With its cobbled streets, you almost feel like time stands still while exploring all of the picturesque corners sprung up by centuries of history.
To fully enjoy your summer visit here don't miss out on the numerous activities offered at their jam-packed Summer Festival: from concerts to performances; there's plenty going on for everyone!
>> To check out the best of Split and Trogirm, check out this Half Day Split and Trogir Guided Tour.
Porec
A sparkle of ancient culture and a splash of modern fun await you in Porec, Croatia! This magical beach village offers all kinds of activities for the whole family to enjoy.
Stroll along its shoreline at sunset and admire unique buildings from centuries ago as well as sample some delicious seafood dishes afterward.
Spend some time shopping around town too – pick up one-of-a-kind souvenirs that will truly show off your travels!
Before ending your journey, don't forget to visit Euphrasian Basilica–an incredible 4th-century UNESCO World Heritage Site just waiting to be discovered.
When summer comes, jump right into an array of thrilling water sports or relax on the pristine beaches.
As you can see, Croatia is a country that has something for everyone! Whether you're looking for adventure or just want to relax in the sun, there are plenty of options for travelers to explore.
From ancient cultures to modern cities and unspoiled beaches; you'll never run out of things to do in Croatia. What are you waiting for?
---
Are you visiting Croatia in Summer?
Let me know in the comments below!
You might also want to read these summer articles:
---
Pin this Guide to Visit Croatia in Summer!
About the author of this blog: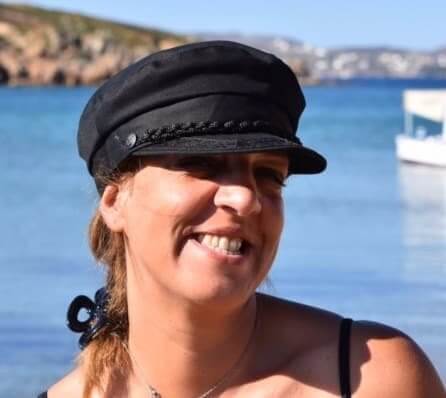 Gabi has been living in Crete for the last six years. On the island, she juggles being a solo mom, hosting culinary tours in summer, translating, and freelance writing for several travel blogs.
She's written for Greek Reporter, published several travel guides about Greece, and had more glasses of frappe than any regular person could ever handle.