Spain is the second country with the most tourists in the world, with summer being the best period for visiting. It is a beautiful country and one of the most diverse in Europe, offering various incredible experiences. In this article, we bring you the best summer destinations in Spain for an amazing vacation!
---
Disclaimer: Posts include affiliate links to products or services. I might earn a commission if you make a purchase at no extra cost.
---
Stunning Summer Destinations in Spain
RESOURCES TO PLAN YOUR TRIP TO SPAIN!
Book your flight: I use Skyscanner to compare prices before booking a plane ticket.
Book your accommodation: I've tried many different platforms for accommodation, but none of them beats the advantages of Booking.com.
Book your car: The best way to find an affordable car to rent is to use a powerful search engine that compares all the rental companies in the market. I use Discover Cars.
Book your tours: Live unforgettable adventures and cultural experiences with Get Your Guide. For instance, you can visit Barcelona's Sagrada Familia, explore the Alhambra in Granada, discover Flamenco in Madrid, or walk the Caminito del Rey.
Don't forget travel insurance: Things can go wrong at times, but travel insurance will protect you against illness, injury, theft, and cancellations. I recommend Safety Wing for peace of mind.
Located on the Mediterranean Sea, Spain has perfect weather for fun and relaxing summer holidays in warm temperatures.
Furthermore, Spain offers luxurious holidays in cosmopolitan cities, leisurely beach holidays, adventurous experiences such as hiking and mountaineering, and cultural ventures through festivals and other events.
If you are curious about Spain's best destinations for such unforgettable experiences, continue reading to find out the best spots for a summer holiday.
Barcelona
If you plan to visit Spain, you can't miss Barcelona, the beautiful Catalan capital. Barcelona has everything you might be looking for for your summer holiday.
From beautiful beaches and incredible mountain ranges to luxurious hotels and shopping centers to beautiful historical and cultural attractions.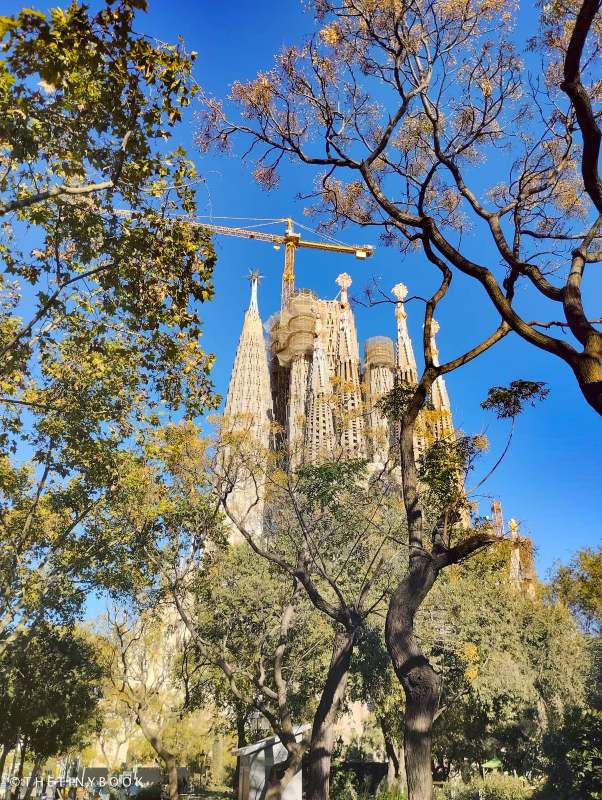 You might also want to read Incredible European Destinations for Summer!
Mallorca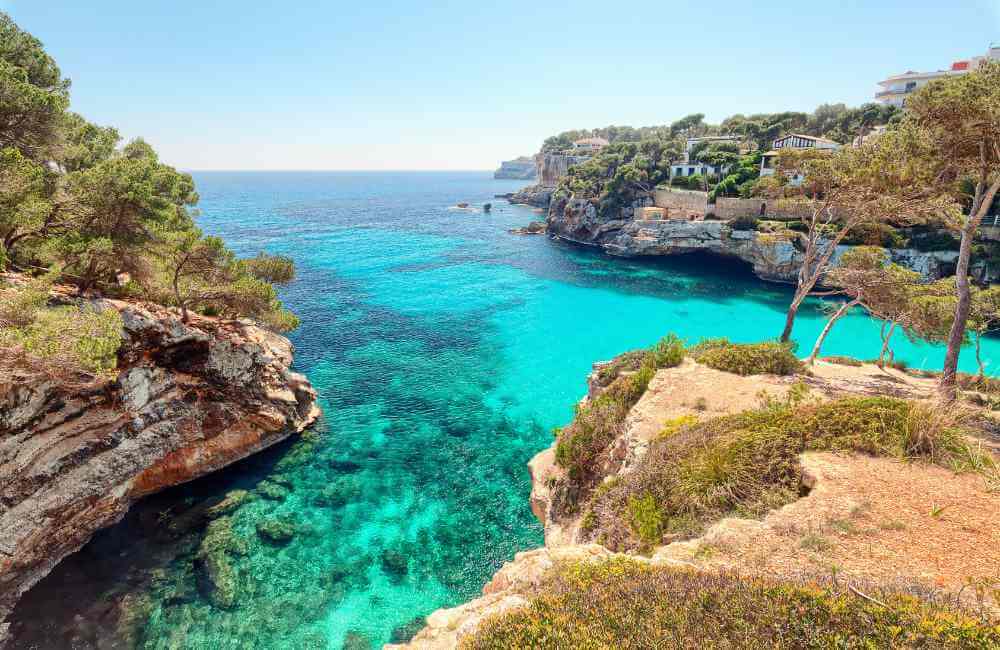 Mallorca is the largest of the Balearic Islands and one of Spain's most popular summer destinations, and it has some of the best beaches in Spain and Europe, offering more than 550 km of coastline and about 300 stunning and diverse beaches.
Specifically, you can find from long sandy organized beaches to small pebbly coves, locally known as calas.
The top activity to do during your summer holiday in Mallorca is to take a road trip on the Serra Tramuntana to Cap de Formentor Bird watching reserve.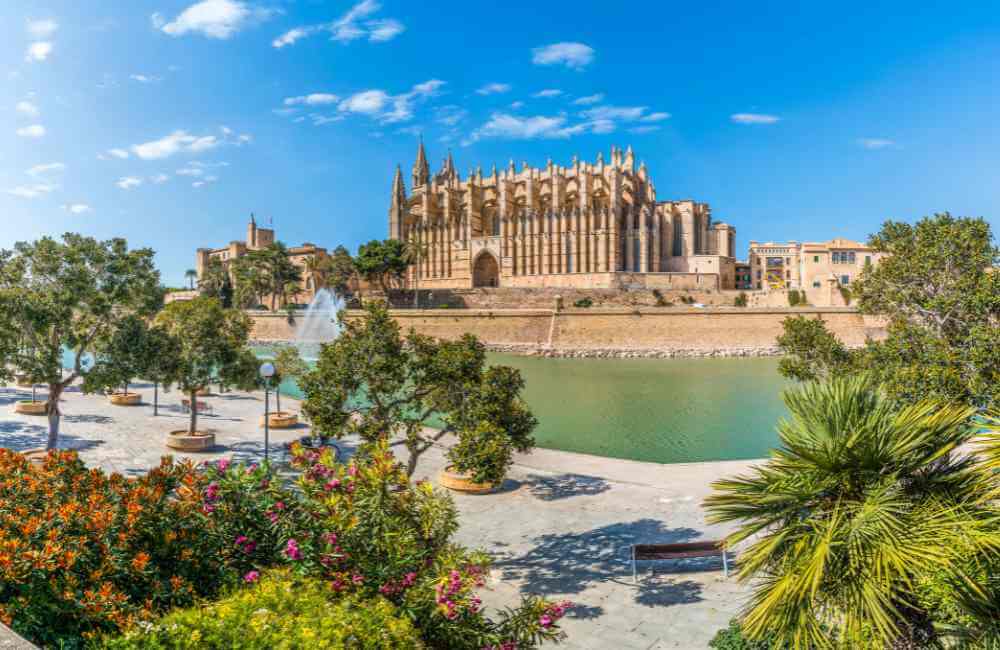 Also, be sure to soak in the crystal-clear water of Mondragó Natural Park for a perfect beach experience.
Lastly, visit the folk village Sóller during the Sant Bartomeu de Sóller festival in August to experience Mallorca's vibrant culture.
Ibiza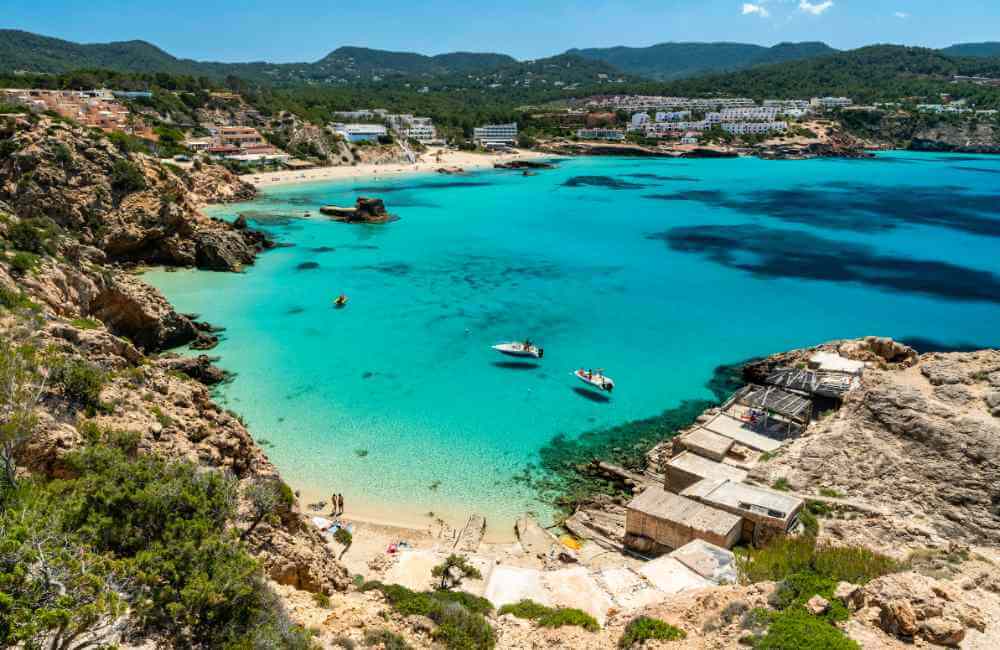 Often considered a young destination as well as a party island (we have some of these in Greece too!) with dozens of wild discos and nightclubs, Ibiza is a destination that dares to go beyond that cliché.
I visited with both of my kids in the summer while they were still little, and we spent a gorgeous time.
We chose to stay on the southern coast of the island, in Cala Vadella, and we loved the sea, the beaches, and the lush landscape of the island.
This means that it's not just a party destination and there's a lot more to do and renting a car is key to discover the best places on the island!
In Ibiza Town, you can check out the oldest part of town and explore Dalt Vila, this UNESCO-listed site features sixteenth-centuries Renaissance fortifications and bastions worth a visit.
Along the coast, instead, you can pick among the most beautiful coves and calas, such as Cala d'Hort with stunning views of the Es Vedra mystical islet or Cala Saladeta (photo at the top of the post).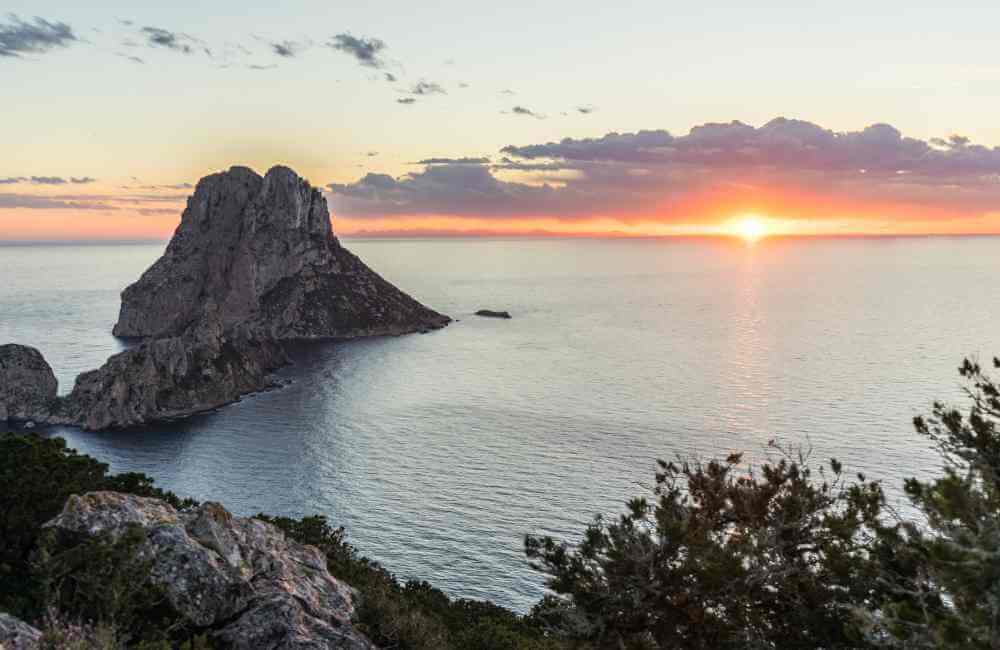 For interesting towns, other than the capital, check out also the tranquil Sant'Eularia or Sant Josep de sa Talaia, with quiet coves, peaceful fishing villages, and fantastic nightlife.
Tenerife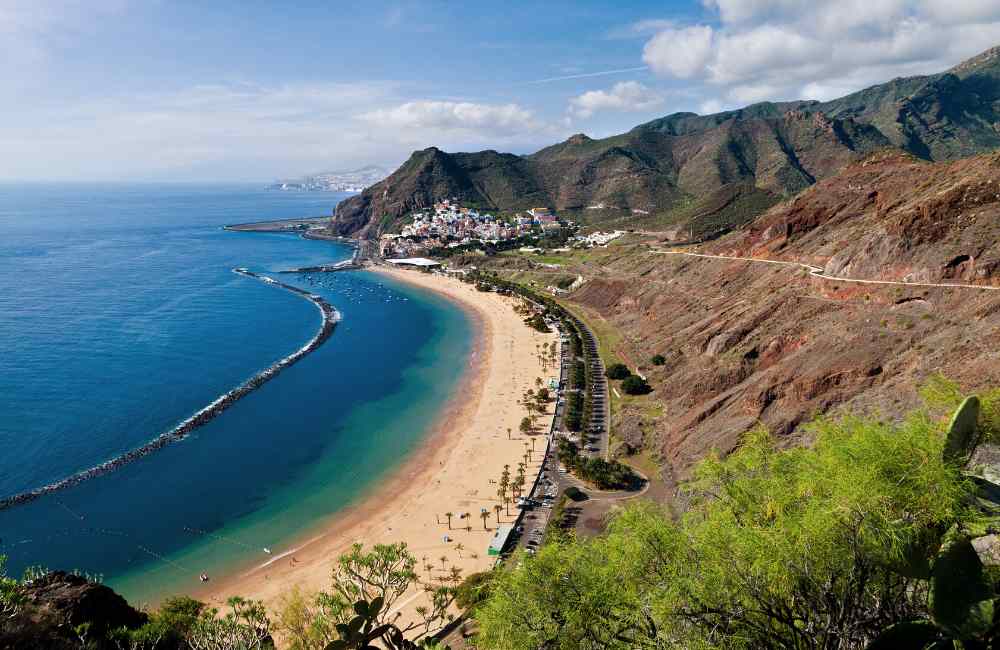 Tenerife is the largest island of the Canary Islands and is the top summer destination for those seeking an unforgettable adventure.
It is the only place in Spain where you can enjoy stunning nature, gorgeous beaches, hiking on breathtaking mountains, and marvel at lava fields.
While at Tenerife, go hiking to discover hidden treasures such as the magnificent beaches of Tacoronte, Taganana, and Playa Antequera.
Wander around the south coast to discover small rustic villages and lively towns and indulge in Tenerife's culture and delicious local cuisine.
But most importantly, take a trip to the Corona Forestal region to hike within lush green mountains and valleys, as well as the Teide Volcano, the highest point in Spain.
To better explore the area, look for a tour of Mount Teide with cable car access, you will love the experience!
Malaga
Located on the Costa del Sol in Andalusia, Malaga is a seaside town with excellent tourist amenities for ages and budgets. Furthermore, it is famous for its rich historical and cultural heritage, picturesque beaches, and beautiful harbors.
The area also offers activities for adventurous travelers, such as the spectacular hike of El Caminito del Rey, a unique walkway pinned along the steep walls of a narrow gorge.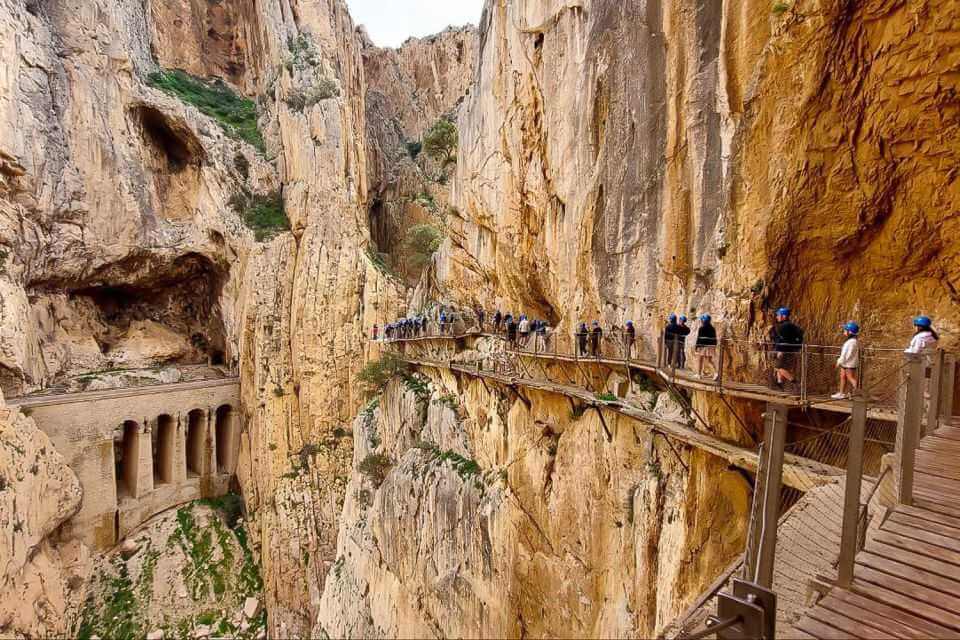 At Malaga, you can taste some of the best Mediterranean cuisines with rich and fresh flavors, accompanied by excellent wines and Sangria.
Moreover, Malaga is home to more than 200 works by Pablo Picasso, allowing you to see the painter's artistic evolution.
Lastly, Malaga is known for its rich Arab-Andalusian heritage, so be sure to immerse into the city's history through various tourist attractions like the Moorish palace Castillo de Gibraltar or enjoy a fully relaxing experience at the Al-Andalus Hammam.
Click here to look for accommodation in Malaga.
Costa Dorada
Costa Dorada is a 200 km coastline south of Barcelona in Catalonia. It is also known as Cold Coast, and as its name suggests, it is a region with beautiful golden sandy beaches and pristine azure waters.
Furthermore, it features charming towns and lovely fishing villages offering relaxing holidays in a lively ambiance.
Some of the best beaches along the coastline are the Côte d'Or, Salou, La Ribera in Sitges, Cambrils, La Pineda, and Mont-Roig del Camp.
Also, a must-visit spot is the city of Tarragona. It features beautiful historical sites, such as an ancient Roman city's remains, and a museum to learn more about the area's history.
If you desire to see the coastline from another perspective, take a cruise from Tarragona to marvel at Costa Dorada's beautiful beaches and spectacular cliffs from afar.
San Sebastian
A unique area to visit is the Basque Country. Although in Spain, this region has its own distinctive culture and language that is like no other in the world. So, if you want to experience this truly amazing and unique area, San Sebastian is the best destination.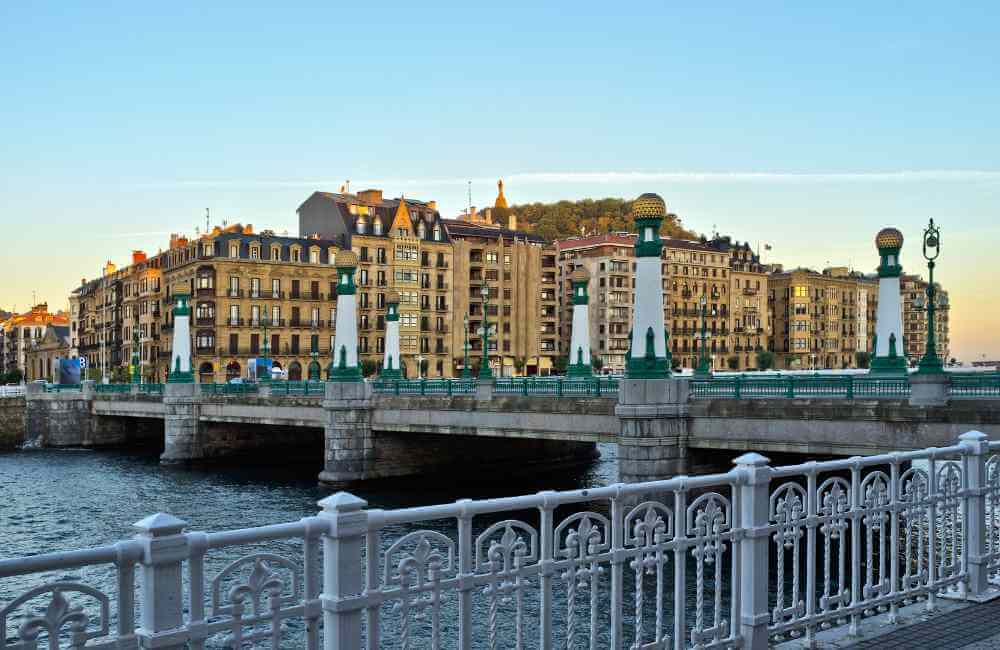 San Sebastian features various historic sites and museums, such as Ayuntamiento de San Sebastian, the Cathedral of Buen Pastor, the old town, the Palacio Miramar, and the Museum of San Telmo.
Furthermore, a hike at Monte Igueldo offers a dazzling panorama of the coastline and the surrounding mountains.
However, if you prefer a rather relaxing summer holiday, San Sebastian is known for its beautiful beaches, like La Concha and the Playa de Ondarreta on the Cantabrian Sea.
Costa Brava
Another famous region for a summer holiday in Catalonia is Costa Brava. It is in the northeastern part of the region, from Barcelona to the French border.
The area has gorgeous beaches and beautiful historic cities to experience Catalonia's beauty and culture.
One of the most popular cities to visit is the charming city of Girona. It has over 2000 years of history and features medieval districts, Roman vestiges, and colorful houses with a fantastic view of the Onyar river.
Girona and the nearby town of Llançà were the first holiday destination for my eldest as a newly-born. The beach in Llançà were calm and shallow, making the place is simply fantastic for families with babies!
Galicia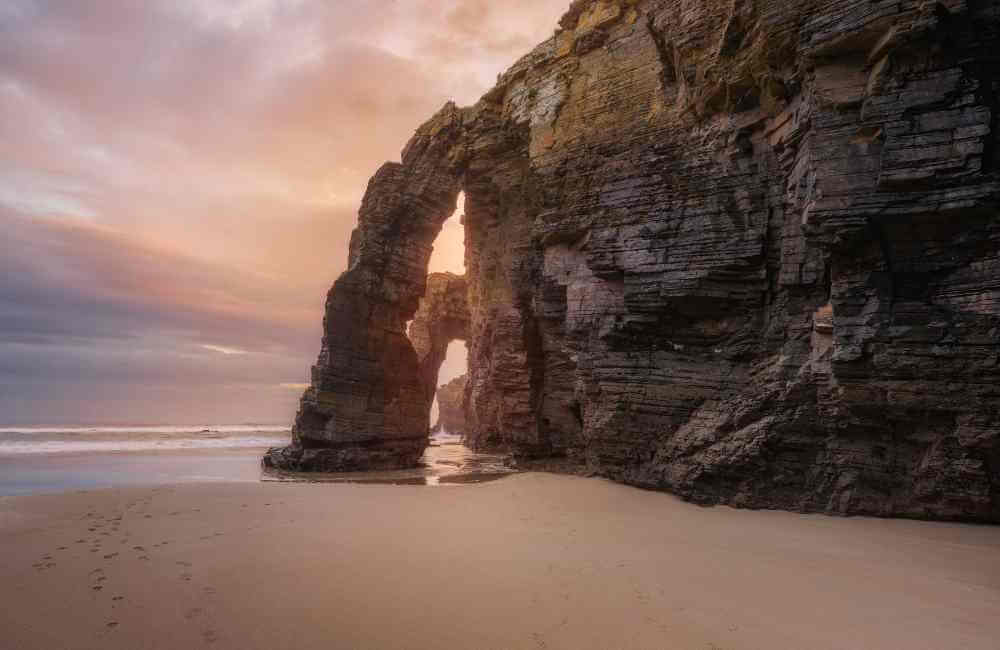 When thinking about Spain, flamenco and paella are some of the things that immediately come to mind. But to experience them in their authentic forms, Galicia is the area you should visit.
Frankly, Galicia has a unique heritage derived from a diverse background. Furthermore, it has spectacular nature paths, rivers, and eucalyptus forests.
Undoubtedly the most famous path every adventurer should try is the Camino de Santiago. It is a route with stunning nature and small folk villages, while the Santiago de Compostela has a unique ambiance worth experiencing.
Another must-experience in Galicia is the Cies Islands, also known as "The Spanish Caribbean Islands." Located just off the coast of Vigo.
The three islands feature rich vegetation and turquoise waters, making you feel like you are landing on an island in the Caribbean.
Click here to look for accommodation in Galicia.
Lanzarote
This incredibly bizarre destination, part of the Canary islands, off the coast of Africa is among my favorite places to visit in Spain and, thanks to its mild weather all year round, the perfect Spanish destination not only in summer!
One of the first places to tick off from your list is Puerto del Carmen, this is the largest town and most popular resort on the island with plenty of great beaches and intense nightlife.
Next up, Costa Teguise, on the volcanic side of Lanzarote, features the family-friendly, largest waterpark on the island as well as Playa de las Cucharas, one of the most visited beaches.
However, I personally thing that the best place to visit is Timanfaya National Park a 200 km park also known as Montañas de Fuego (or Mountains of Fire).
Here, you can admire a rare spectacle of red craters, lava flow, and lunar landscapes, as well as one of the largest volcanic activity in the world.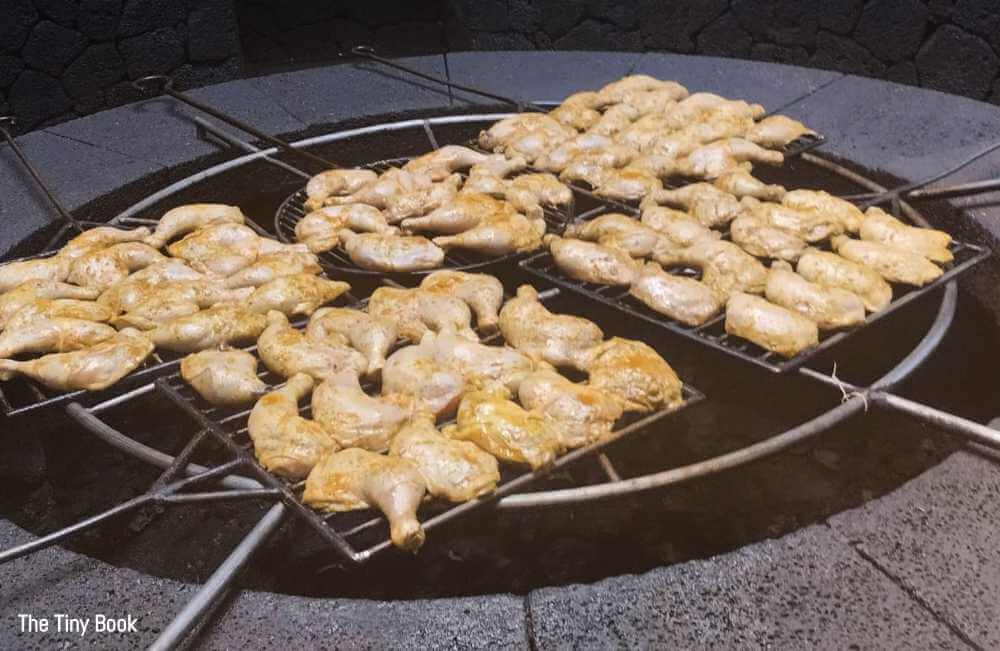 One more thing: Do not miss a lunch in the park, where dozens of chicken legs are cooked using the heat from the volcano!
Another stunning place on the island, the Cactus Garden, is a park of rare beauty located in Teguise which you can even check out with an organized tour.
At this artistic park, you can see over 4.500 plants from 500 different cactus species from every continent in the world surrounded by paths, basaltic sculptures, and volcanic rock.
For an unexpected surprise, book a visit to La Geria, Lanzarote's wine region where you can admire these unique vineyards. These are planted directly on the warm volcanic soil!
Overall, Spain is a fantastic destination that people want to visit again and again. It is especially loved because it is a country that offers all kinds of experiences meaning you can expect a fun and unique summer holiday.
---
Are you planning to check out any of these Spanish summer destinations soon?
Let me know int he comments below!
You might also want to read these travel blogs!
---
Pin this Guide to the Best Summer Destinations in Span for the Next Holidays!
About my blog: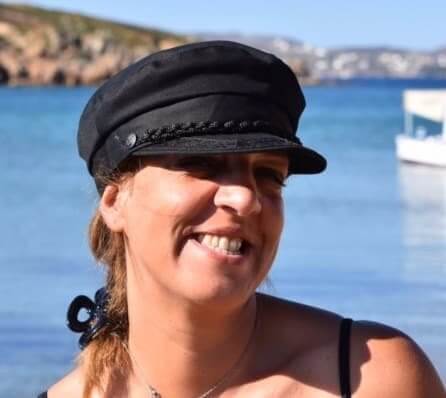 I moved to Crete in 2016. During these years, I learned much about the island.
In Crete, I juggle being a solo mom, hosting culinary tours, and writing for several travel blogs.
I've written for Greek Reporter, published travel guides about Greece, and had more glasses of frappe than any regular person could ever handle.