Ever wondered what winter looks like in Greece and its islands? Or do you plan to visit Thassos in winter? Either way, this article shows you how the locals spend plenty of free time in winter and gives you some ideas on things you can do during the cold months of winter
---
Disclaimer: Posts include affiliate links to products or services. I might earn a commission if you make a purchase, at no extra cost to you.
---
Things to Know about Winter in Thassos, Greece
Best Things You Can Do on Thassos Island this Winter
Thassos in winter looks like a completely different island. No more beach life, no traffic on the roads, and no crowds in the cafes and taverns.
Most importantly, the temperature drops to below ten degrees and often reaches sub-zero levels. Let alone most stores shut down for winter.
Despite the change, Thassos remains an island with a breathtaking landscape and spectacular beaches. Although not yet a winter destination in any way, the island has the means to become one in the future. You only have to look at what the locals do to get an idea of winter life in Thassos.
After working long hours with no free time during summer, the locals take their well-deserved breaks from activities.
They shut down their stores around October for about six months. It is now time to slow down, enjoy the moment, and embrace the beauty of their island.
Although many prefer to stay at home to read, cook, or watch TV, life on the island does not cease entirely.
Visiting friends, gathering at houses, going out for a coffee, and dining in a local tavern are things Thassians keep doing until spring comes. Then, it is time to slowly prepare for summer and open their stores again.
So, what if you want to visit Thassos in winter? You may wonder what you can do in Thasos in winter, when almost everything seems to shut down, after all.
Here is a list of the top things to do in Thassos during the colder months of the year.
Take a Tour of Limenas
The capital of Thassos, Limenas, transforms from a buzzing town in summer to a sleeping residence in winter. However, a few stores are still open and invite you to explore the market in Limenas.
No more crowds or queues on your way. Just you and the streets of Limenas.
Winter is also a great time to explore the archaeological sites scattered around the capital. And the best thing: there is no more dizzying heat to annoy you.
You can stroll around during daylight and don't mind the sun. That would be unthinkable during summer.
Visit the Archaeological Museum of Thassos
One of the advantages of the winter months in Thassos is that there are no lines and crowds of tourists in museums and archaeological sites. Take the Archaeological Museum of Thassos, for example.
You can have the whole place for yourself and explore the artifacts at your own pace. Compare that with the usual congestion during summer, and you understand this is your chance to dive deeper into history.
And if you are willing to read, Thasos will surprise you with its rich history and mythology. Check the official site here.
Hike in the Mountains of Thassos
After a full day in a museum or indoors, you will crave a walk into nature. Remember that Thassos is one of the greenest islands in Greece.
Because that greenery comes from olive and pine trees, there is no one time of the year without leaves, grass, or flowers.
The best way to experience the natural beauty of Thassos is to head inland and take a hike through its mountains.
Whether you want to climb Mount Ipsarion or prefer a more comfortable route through a line forest or olive grove, hiking in winter will reward you with unprecedented images and memories.
Witness the Hype of the Olive Harvesting Period
Speaking of olive groves, there is one period in winter that resembles the hype of the summer. That is no other than the olive harvesting period.
Almost every local owns a few plots of land with olive trees and visits them during November to collect the grapes.
If you walk through an olive grove during this period, you will see more people than you will meet in the streets or the village square. That is a fact!
And if you are wondering how the whole olive oil process takes place, don't hesitate to ask a local, and they will invite you over.
Spend a Day in the Harbor of Limenaria
The second-largest settlement in Thassos, Limenaria stays relatively vibrant also during winter. Here, and in Limenas, you will find the only options for going out.
But to get the most out of the village, visit it during the day to enjoy the scenic surrounding.
Then walk through its port, watch the sunset and close your day with a drink in one of the bars still open. You will also love the sweet shop in the center of the village, where locals prefer to gather and enjoy a peaceful afternoon.
Thassos Beaches in Winter
Whereas Thassos beaches in winter look nothing like their summer versions, you can still visit them and embrace the raw beauty and wilderness of the place.
You may not be able to enter the water, at least if you are in the right mind, but you can still sunbathe on sunny days.
And the sunny days in winter are more than you may think when you hear of winter. Just find a spot with little to no wind, lay your towel, and let the Greek sun do its magic.
You never say no to a free tan, even if that comes in December.
Prepare for Easter Celebrations
In Greece, a saying translates as "Christmas in town, Easter in the village". And that is for a reason. Greek Easter usually falls around the end of April, when the weather is much more pleasant than Christmas.
The island of Thassos attracts many Greeks and a few Bulgarians who stay in their summer houses and bring back some of the aliveness of summer.
The night before Easter, everyone gathers in the nearest church, and when the clock hits midnight, the celebration starts. Fireworks, explosions, and the traditional egg fight create an atmosphere like no other.
>>Discover the most gorgeous villages and places to stay in Thassos<<
Play with Snow on Christmas Day
Although Easter is the preferred holiday for visiting Thassos, that does not mean you should not come on Christmas.
During December and January, the island sees a good amount of snow. While the mountains are almost always covered with snow, there will be days the whole island shuts down because the snow reaches sea level.
As surprising as it may sound for many, when there is snow, the schools cease to operate, and transport is non-existent.
The road network here is not made for snow, although that comes every year to almost the entire island. For that reason, snow on the island is a time to celebrate, build snowmen and have fun outside.
Get in a Carnival Mood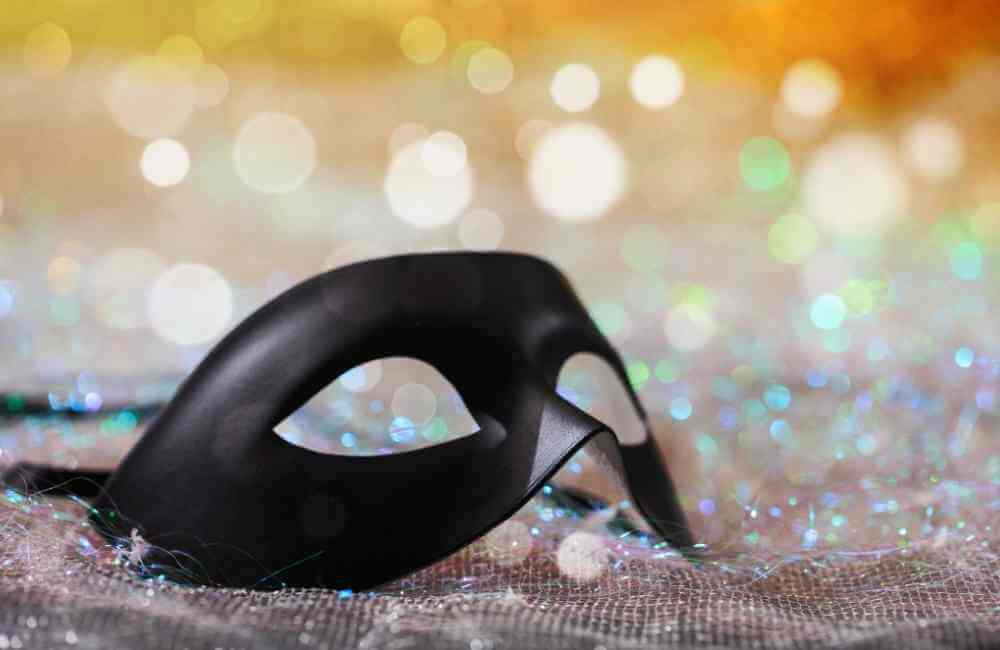 Another period of celebration in Thassos is the time of the Carnival, commonly known as Apokries.
It begins ten weeks before Greek Easter and lasts for twenty days. During that time, the locals dress up and join different social events.
Almost every village organizes a ceremony to publicly celebrate the spirit of Carnival. Some communities, such as in Kallirachi, like to create sketches and other plays in an open theater. Other villages, like Limenaria, prefer to organize parades.
And in every settlement, the second Thursday of Carnival, known as Tsiknopemti, everyone is urged to cook and eat meat in preparation for the upcoming fasting.
Stroll at the Monday Bazaars in Prinos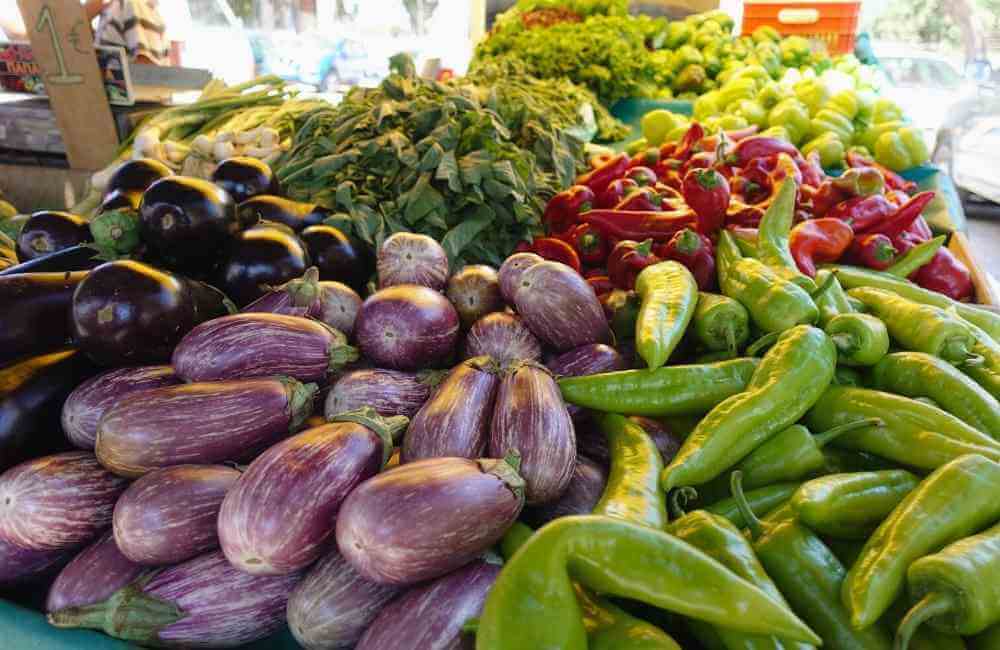 Every Monday, all year round, Prinos hosts the biggest bazaar and open marketplace on the island. Producers and traders from northern Greece come to Thassos and sell their goods.
Pricing is usually better than that in grocery stores.
It is no wonder locals gather here from many nearby villages. You can find anything from fruits, vegetables, fish, meat, and nuts to clothes and utensils.
Although the winter version of the marketplace is less fabulous than in summer, it still attracts many locals.
Giola in Winter
The most known attraction of Thassos, the natural lagoon of Giola, is accessible all year round. Although the water may be too cold for a jump, your Instagram and social media will thank you for the photos you will shoot there.
If you visit Giola in summer, you will be struggling to take the perfect picture because of the crowds around the pool. And even then, there will be people swimming inside. In winter, you would have no such problems.
As a matter of fact, you would have the whole place for yourself.
In short, winter life in Thassos is not as dull as you may think. Although the island is mainly a summer destination, there are many things you can do in Thassos during winter.
And all of them will leave you with memories you will long remember. So if you have the chance, don't hesitate to visit Thassos in winter.
Featured author: this article is part of the extensive Thassos Island Series, written and curated by our Thassian writer, Dimitrios Tsevremes.
---
Did you know you could do all these things in Winter on a Greek island like Thassos?
Let me know in the comments below!
This Belongs to a Board! Pin This Guide to the Best Things to Do in Thassos, Greece During Winter!
---
Written by Dimitrios Tsevremes
Passionate about travel, spirituality, and sports, I have lived in 5 countries and traveled to more places than I have counted. Writing for me is a way to express myself and my creativity. Whether I write for my blog or a freelancing gig, I always fall in love with the process and often lose my sense of time. If you want, you can check out more about me and my work here.
You might also want to read:
---
About the author of this blog: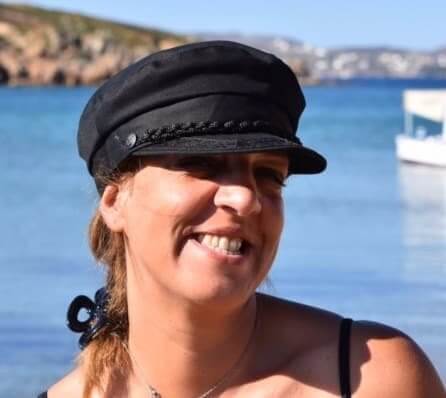 Gabi has been living in Crete for the last five years. On the island, she juggles being a solo mom, hosting culinary tours in summer, translating, and freelance writing.
She's written for Greek Reporter, published several travel guides about Greece, and had more glasses of frappe than any regular person would be able to handle.